Tuan Chau
Located within one of the world's new 7 natural wonders, Tuan Chau has a strategic location for developing tourism.
Location
Located in proximity to other famous destinations, namely Halong Bay and Cat Ba Island, Tuan Chau is an ideal basecamp for any tourist who desires to see the comprehensive beauty of the Gulf of Tonkin. Paying a visit to Tuan Chau Harbor, also an architecture masterpiece of the island, you can see dozens of docked cruise ships and junks that are ready to take you further into the sea.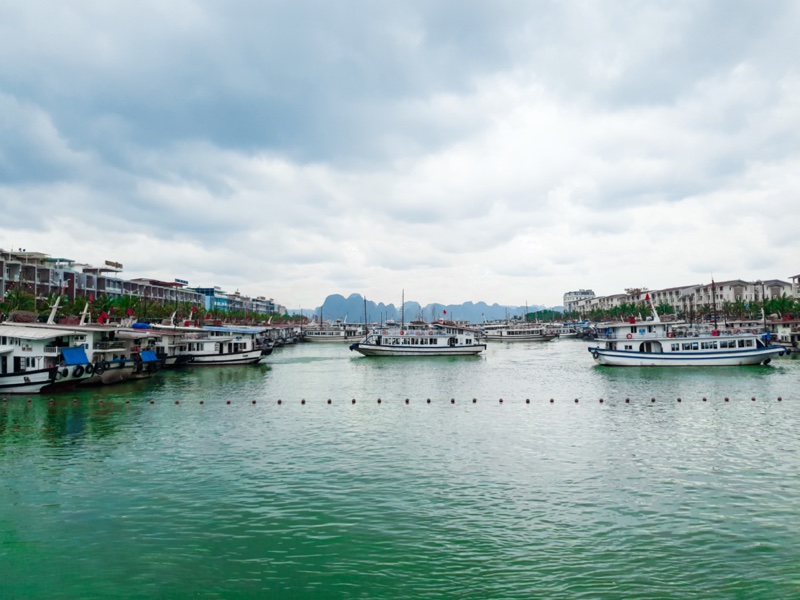 Tuan Chau cruise port
Things to know before you go
Realizing the potential of this pearl, a Vietnamese millionaire has invested millions of dollar to transform this once poor fishing village into one of the most modern and renowned resort island in Northern Vietnam. The project that was once deemed absurd has resulted in a swanky complex of luxurious private villas, 5-star hotel, golf course, and even circus that welcome thousands of vacationing locals and foreign tourists every year.
The beach on Tuan Chau is a golden-sand crescent that stretches over 2 km long. Right beside this beach is Tuan Chau Holiday Villas that comprises over 200 four-star villa rooms, harmonizing Vietnamese and French architecture. Possessing a superb panorama of the spectacular Halong Bay and seated on a greenery hill of pine forests, flowers and lakes, these villas are certainly dream houses to many. Tuan Chau is also one of those rare resorts in Vietnam that offer full range of entertainment, among which the coolest stuffs are surfing, jet skiing, watching light and water show, sight-seeing the mini replicas of world's seven wonders and getting excited in paintball match.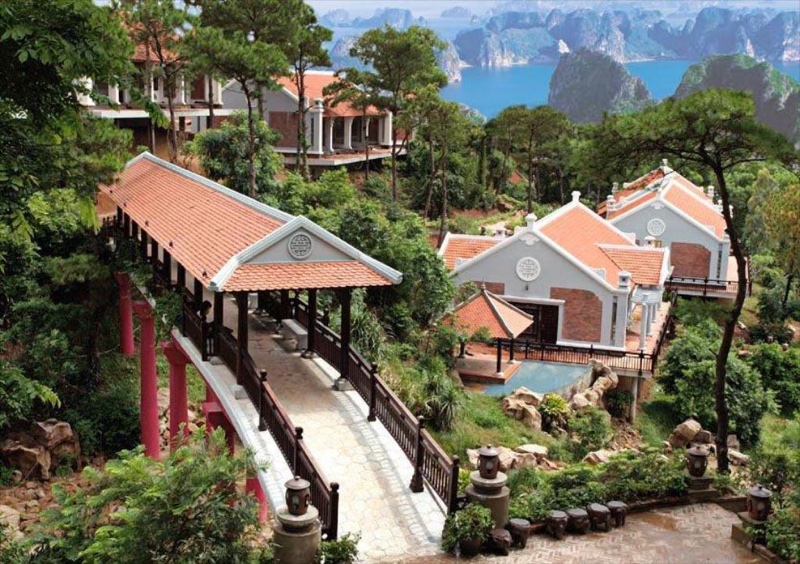 Tuan Chau Holiday Villas
How to get there
The construction of a 2-km bridge that connects Tuan Chau to the mainland has made the journey to the island much more convenient and much less time-consuming. From Halong City, you can take either bus or taxi to get to Tuan Chau in no time. And in order to get to Halong, there are several ways. 
If your starting point is Ho Chi Minh City, you can go to Hanoi and Hai Phong by train, bus or airplane. Then, from these cities, take bus or train, whichever available, to Halong. Traveling time will be much shorter if you choose to start your journey from Hanoi, where there are both train and bus services to Halong.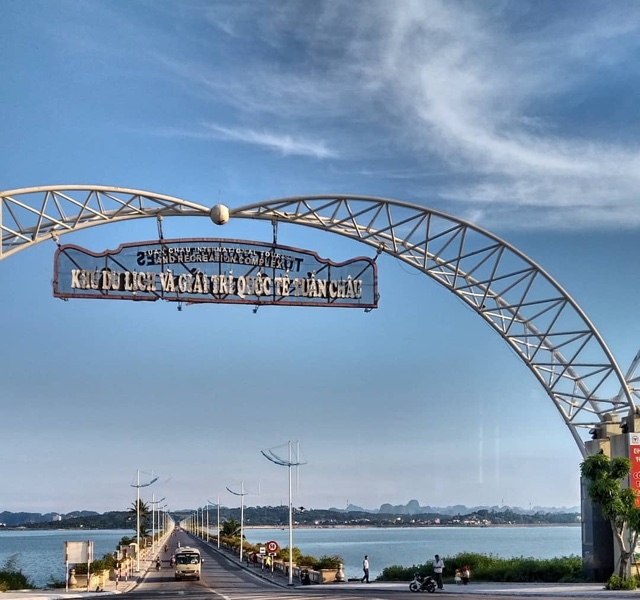 Bridge connects Tuan Chau and mainland
Best time to visit
Tuan Chau has a four-seasoned climate with two extremities being the cold dry winter and the hot humid summer. Summer and autumn, from April to October, is the peak season of the island. 
If you want to have really active time trying lots of different activities then this is the right time for you. Yet, try to avoid June and July since these are the most hectic months, when vacationers flock in and prices soar high.
However, you may not be 100% comfortable with Vietnam's summer weather since temperature often peaks 40°C. Then it's better to consider visiting Tuan Chau and Halong Bay during the cooler seasons of winter and spring, from November to March. The most suitable activity during winter and spring is sight-seeing, cruising on the waves of Halong Bay and enjoying the beauty of the islands and islets.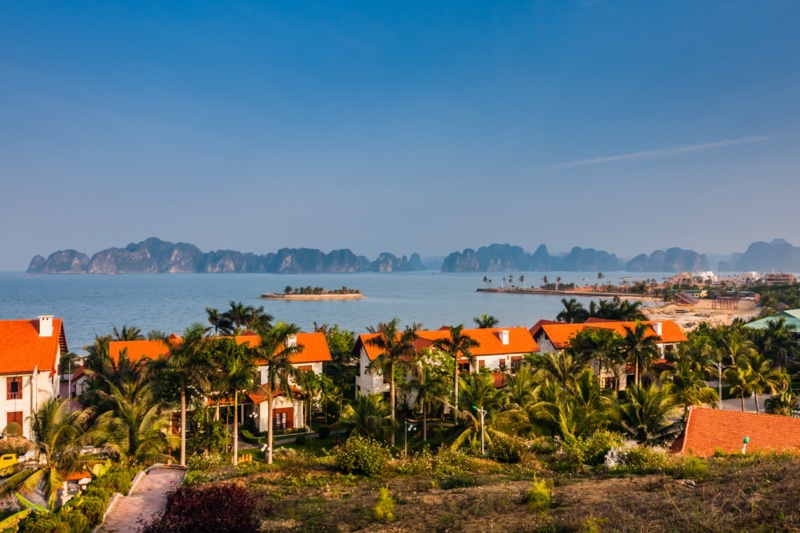 Beautiful view of Tuan Chau Island
Useful Information
Location: Tuan Chau
Best for: Solo, couple, family, group
Entrance: Free
Hours: 08:00am to 20:00pm
Conversations (0)
Join the conversation
Conversations
Join the conversation
ALL COMMENTS (0)
There are no comments. Add your comment to start the conversation.
Other beaches near Hanoi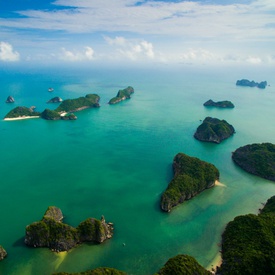 June and July are the busiest time in Cat Ba. If you wish to avoid the crowd, October to March are the best months to visit Cat Ba.
130.43 km ( 81.05 mil)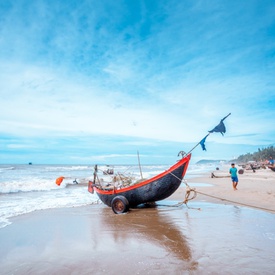 May to August are the best time to visit Sam Son.
142.25 km ( 88.39 mil)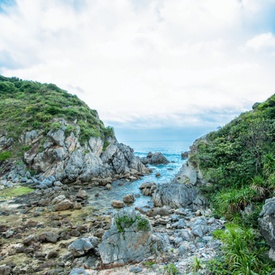 Quan Lan has series of stunning beaches.
174.80 km ( 108.61 mil)