Quan Lan
Fantasizing about a carefree holiday emerged in clear blue water and refreshing marine wind, yet fed up with those over-commercialised and overcrowded beaches? If your answer is yes, then probably the next destination for you is Quan Lan Island.
Location
Located within the mesmerizing Bai Tu Long Bay, Quan Lan Island was actually a commercial hub that hosted the Old Van Don Trading Port, founded during the Ly Dynasty. Nowadays, the island has shifted into a destination with lots of potential for tourism. No less beautiful than any famous beaches of the Southern Central and Southern Vietnam, the beaches on Quan Lan has their crystal clear water and unblemished golden sand. Indeed, Quan Lan has its edges over other beaches for its relatively remote location, which makes it an peaceful unspoiled wonderland.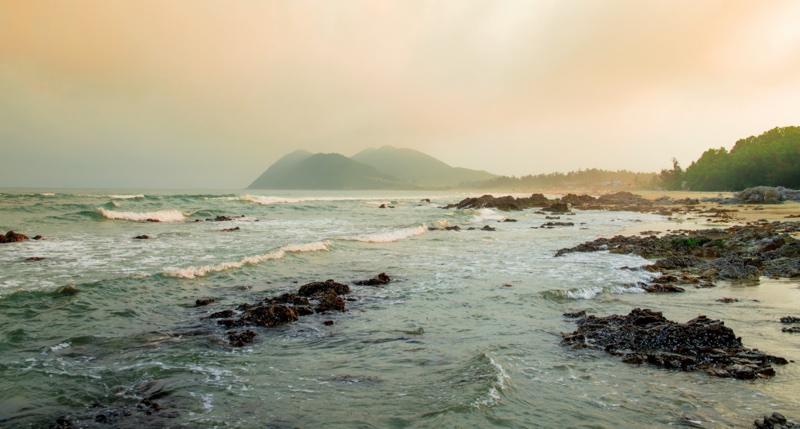 Quan Lan Beach
Things to know before you go
Among the beaches of Quan Lan, the most pristine is the 2-km-long crescent Minh Chau Beach, whose waves are suitable for water sport, especially surfing and kayaking. Eateries and beachfront restaurants offering good seafood and beer at economical prices are just a few steps from the water.
Aside from the sand and the sea, Quan Lan is also a place of historical landmarks, especially shrines and pagodas, each is aged by the hundreds. At the northeast part of the island are the ruins of the old Van Don Port, one of the most major ports of Dai Viet Dynasty. Quan Lan Town, the most important settlement on the island, offers competent tourist services, ranging from hotels, guesthouses, restaurants to motorbikes and bicycles for rent.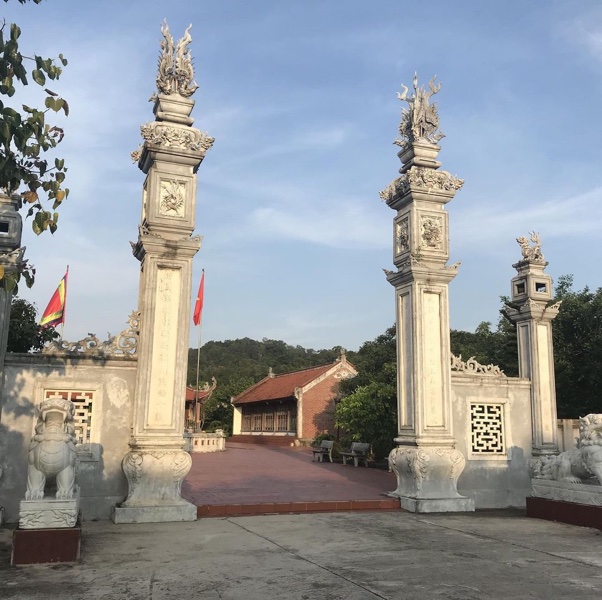 Photo: @thangvu8081. Temple of General Tran Khanh Du at Quan Lan Island
How to get there
Currently, there is only one way to reach the island. You need to board high-speed boat from Cai Rong Harbour in Van Don Province. The journey will take you about two and a half hours through the spectacular seascape dotted with greenery islands and giant islets of Bai Tu Long Bay.
Best time to visit
The best time to dive into the water of Quan Lan is during the period from May to October, when it is sunny and warm. This is also the time when most hotels and restaurants are open to service tourists. June and July are the peak months as it is when Vietnamese often go on vacation. 
Prices may soar as families flock into this beautiful island. Visiting Quan Lan during winter and spring is viable but the island is rather quiet and there are few services and activities available. Nevertheless, a day trip to Quan Lan, comprised in a tour to Bai Tu Long Bay, can still offer you a glimpse to the historical heritage and appreciation of the natural beauty of the island. Indeed, the ethereal mist floating on the sea in the cold weather is a special experience for anyone attempting to visit Quan Lan Island and Bai Tu Long Bay during winter or spring.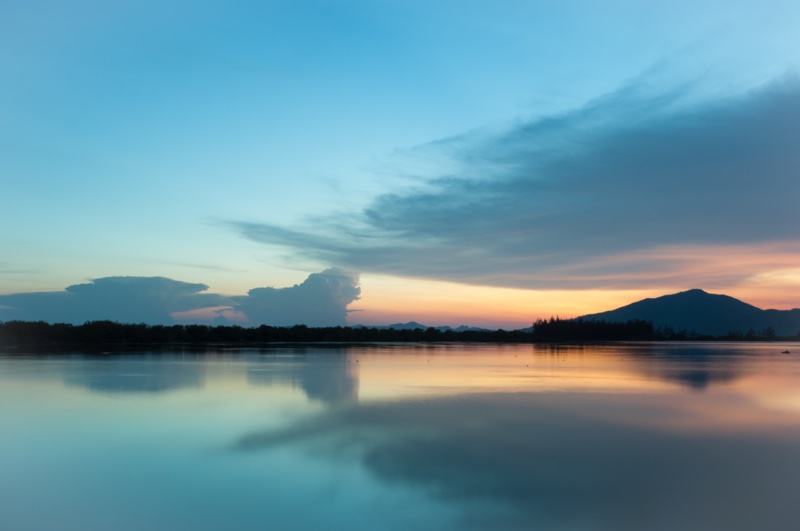 Beautiful Quan Lan beach at sunset
Useful Information
Location: Quan Lạn
Best for: Solo, couple, family, group
Entrance: Free
Hours: 08:00am to 20:00pm
Conversations (0)
Join the conversation
Conversations
Join the conversation
ALL COMMENTS (0)
There are no comments. Add your comment to start the conversation.
Other beaches near Hanoi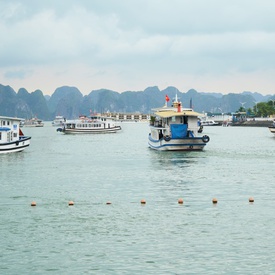 April to October are suitable time for visiting Tuan Chau when the temperature range is from 22 to 37°C.
121.01 km ( 75.19 mil)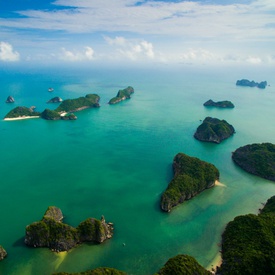 June and July are the busiest time in Cat Ba. If you wish to avoid the crowd, October to March are the best months to visit Cat Ba.
130.43 km ( 81.05 mil)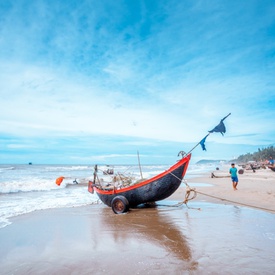 May to August are the best time to visit Sam Son.
142.25 km ( 88.39 mil)