A Comprehensive Guide To Adventure Tourism in Vietnam Central Highlands
The cradle of the culture of gongs dating back more than 3000 years and a medley of ethnic cultures, the Central Highlands is a mysterious land concealed from the hustle and bustle seen in other metropolises in Vietnam. That would also translate to an untouched region, full of wows to lure any wandering soul back to the merciful mother of nature with plenty of adventure options. If you want to step off the beaten track and delve into this wilderness, here are some picks for your next adventure journey in Central Highlands.
Rafting in Dalat
Imagining that you are on a big river, there will be sections of calm water but also challenging sectors with white foam and eddies swiftly flowing through the rapids as well. You and your teammates are sitting on a boat, striving to paddle and fighting together with the waves growling below. It sounds fantastic, right! If you are interested in rafting, Dalat will be a great choice.
Normally, a rafting tour in Dalat lasts about four to five hours. There are two popular rafting routes in Dalat, Da Bon River and Langbian River. Da Bon river is a classic route with a length of 10 kilometers. This route will bring you over 10 spectacular rapids and amazing waterfalls, which makes you feel nervous, scared and excited about nature at the same time. In the dry season, when the water level of Da Bon River is low, Langbian River will be run instead. This route is more challenging with a length of 7 kilometers. Besides rapids and waterfalls, this route brings you further to remote forests to enjoy the wild nature.
Because the rafting route will be quite rough, booking a tour is highly recommended. Within a tour, you will be provided a professional tour guide with experienced rafting skills and all safety equipment. The tour guide will train you necessary skills and then become your helpful teammates throughout your journey on the river.
Equipment: Essential equipment (a helmet, life jacket, etc) is provided when you book a tour.
Best time to visit: March to July
Canyoning in Datanla Waterfall - Dalat
Datanla Waterfall is located right on Prenn Pass about 6 kilometers from Da Lat. It has a height of 20m with a steady flow of water all year round. Therefore, it is a fantastic choice for adventurers who desire for conquering nature.
Canyoning in Datanla Waterfall has 5 stations corresponding with 5 thrilling experience levels. In the first station called Dry Cliff with a height of 15 meters, you will start swinging down the vertical cliff using skills of abseiling and controlling the speed. The second station is Water Sliding. The rocks eroded by the water over time creates a great spot for you to slide safely with the water. Then, you will come to the most challenging station called Waterfall Conquering with a height of 25 meters and experience walking on rocks with water rushing into your body. The fourth station is Free Jump where you can jump freely from a height of 7 meters. The last station is called the Washing Machine Wall. As its name, the water here curls up, turns you a few times and pushes you away so be prepared to scream!
Again, booking a tour with a professional tour guide is highly recommended for a safe canyoning journey in Datanla Waterfall. Besides canyoning, you can experience other adventure activities such as alpine coaster, high rope course, zipline, etc in the tourism area near Datanla Waterfall.
Equipment: Essential equipment (a helmet, hook belt, gear reducer, life jacket, gloves, etc) is provided when you book a tour.
Best time to visit: May to July or November to March
Motorcycle trip in Central Highland
Many people think of Central Highlands as a place only having sunshine and wind and muddy red dirt roads. However, Central Highlands also is an ideal place for motorcycling adventures with enormous coffee farms, majestic pass and the beautiful natural landscape along the roads. The best time to visit Central Highlands is from December to April. In which, December is the time of wild sunflowers blooming and coffee harvesting while February is the time of coffee blooming which is often compared to Ban flowers blooming in the Northwest.
There are three popular motorcycling routes in Central Highlands. The first route is the road leading to Ta Dung Lake which is one of the most beautiful roads in Dak Nong. On the way to Ta Dung Laka, you can see not only trees, mountains and rivers but also clouds hanging like a paradise. All the landscapes are in harmony with each other, making people forget about the troubles of the city. The second route is the road leading to Chu Dang Ya Volcano which is about 30 km northeast of Pleiku city. It is recommended for coming here in November when you can see the forest of wild sunflowers blooming. Wild yellow colors blending among natural sceneries will give you impressive frames on the way up Chu Dang Ya Volcano. The third route is the road leading to Mang Den. Mang Den is cold misty land of Kon Tum plateau which is about 50 kilometers from Kon Tum city. This place has a wide green primeval forest, rich vegetation, dozens of beautiful lakes and waterfalls. Therefore, you can enjoy nature on the way to Mang Den.
Before starting a motorcycling journey in Central Highlands, you should check the brake pads, tubes, tires and change the oil for the motorbike, etc. If there is a problem, you should replace it. Also, you should bring spare supplies such as tubes and pumps for the worst case.
Equipment: You can rent motorcycles at local shops in Kon Tom (Mr. Trang - 0869 965 382, Dong Duong Hotel - 0260 3863 334. etc), Pleiku (Mai store - 0962 210 079, Gia Lai rental store - 0988 644 446, etc) and Dak Nong (Mr. Lam - 0348 681 111, Thien Nga Hotel -0834 151 676)
Best time to visit: December to April
Note: Some popular routes include Ta Dung Lake, Chu Dang Ya Volcano and Mang Den
Camping in Ta Dung Lake (Dak Nong)
Ta Dung Lake also called "Ha Long Bay of the Central Highlands" is located in about 170 kilometers from Buon Me Thuot city. Ta Dung attracts tourists with its clear blue water and dotted with 36 large and small floating islands. These islands were once mountain peaks but in 2012, the construction of hydroelectric dams changed the flow, thereby creating Ta Dung lake.
Coming to Ta Dung lake you can enjoy the fresh air of plants and the peaceful nature. Therefore, this is a great choice for camping on the weekend. Because Ta Dung lake is not commercialized by tourism activities, you can join the campfire activities, barbecue or sing with friends while immersing in the majestic and primitive beauty of Ta Dung at night. Tents can be rented easily at Ta Dung Topview Homestay right at the lake with just VND 300,000 for 2 people but you have to prepare foods and personal belongings before coming. Besides, you can take a boat to explore the small islands for the price of about VND 100,000 for a person.
Equipment: You can rent tents at Ta Dung Topview Homestay or prepare by yourself
Best time to visit: September to January
Note: Remember to prepare foods and personal belongings before coming
Conversations (0)
Join the conversation
Conversations
Join the conversation
ALL COMMENTS (0)
There are no comments. Add your comment to start the conversation.
read next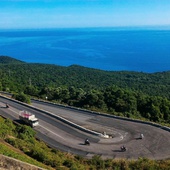 It is not exaggerating to simile Central Vietnam as a one-size-fits-all place where tourists can experience a whole lot of adventure activities.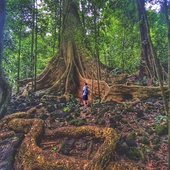 If you are interested in active traveling, you can always to make a detour by including the following destinations in your itinerary, instead of just following the guide book.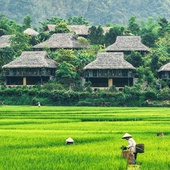 Vietnam's mountainscape is just as dramatic as its long stretch of beaches. The sloppy hills and mountains span across the country and offer plenty of options for adventure-seekers.