Món kho (Vietnamese caramelized dish)
When it comes to Vietnamese cuisine, we always feel eager and excited because of diversification, attraction and yummy taste of dishes. Vietnam is famous for various kinds of food, and one of them is "món kho" (simmered dish).
" Món kho" is a type of dish in Vietnamese cuisine that is braised in a thick, mildly sweet reddish-brown-colored sauce containing caramelized sugar and fish sauce. It is typically simmered, like a stew, in a clay pot called " nồi đất." It is usually served with steamed white rice or toasted and warm bread.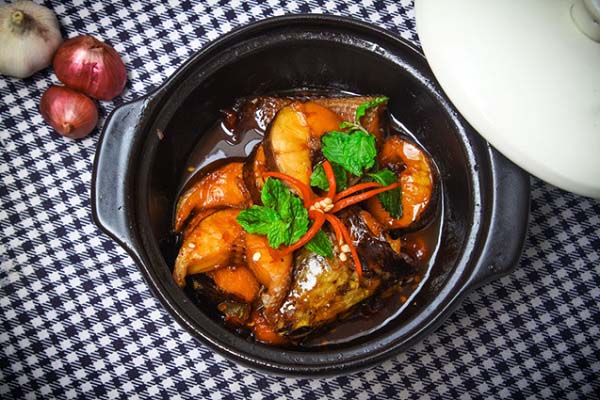 Photo: beptruong.edu.vn
" Món kho" can be made with numerous kinds of meat like beef, chicken, pork, or seafood like  prawn, fish together with vegetables and spices. A greasy and glamorous taste of meat , seafood combined with sourness, sweetness and a little bitterness of spices and crispness, freshness and fragrance of vegetables create a wonderful flavour that wakes up our sense of taste and takes it from world to world. When we have a chance to eat a dish among diverse types of " món kho", we will never forget it.
In general, to make " món kho" we need to pass two stages: preparation and simmering. In preparation stage, we pick up ingredients. Depending on each kind of "kho" and different regions ,we have different ingredients. Some famous ''Kho" dishes will introduced to you hereinafter.
Conversations (0)
Join the conversation
Conversations
Join the conversation
ALL COMMENTS (0)
There are no comments. Add your comment to start the conversation.
read next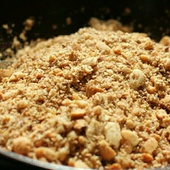 Most common add-ons for Vietnamese Xoi.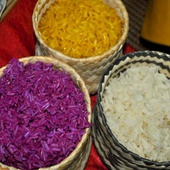 It will be a big miss if you come to Vietnam without trying "xoi".