Dining Etiquettes
Vietnamese usually have breakfast, lunch and dinner without tea or coffee break in between.
Vietnamese usually have breakfast, lunch and dinner without tea or coffee break in between. Because most Vietnamese are early risers, breakfast is eaten before 9, though many restaurants serve breakfast until much later. Foods for breakfast are as diverse as you can imagine. Some of the most popular are the "notorious" pho- noodle soup; baguette stuffed with pate, bbq porked and veggies; rice congee with minced pork; banh cuon (rice crepes); xoi (sticky rice). Contrary to the Western diet, breakfasts in Vietnam involves more salt than sugar.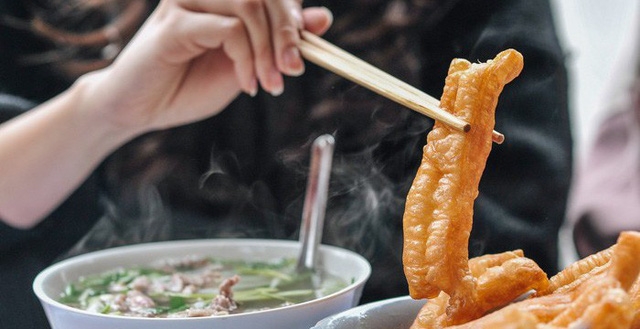 Photo by @Nguyen Hang Pham
Lunch is served from 12-1 p.m. Most office workers have their lunch at one of the com bui store where they can choose a main dish – fish, beef, pork, chicken or tofu with side vegetables and steamed rice. Some others order lunch box from a nearby restaurant if they want to avoid the heat and traffic. Lunch in Vietnam is quick yet does not lack any nutrients.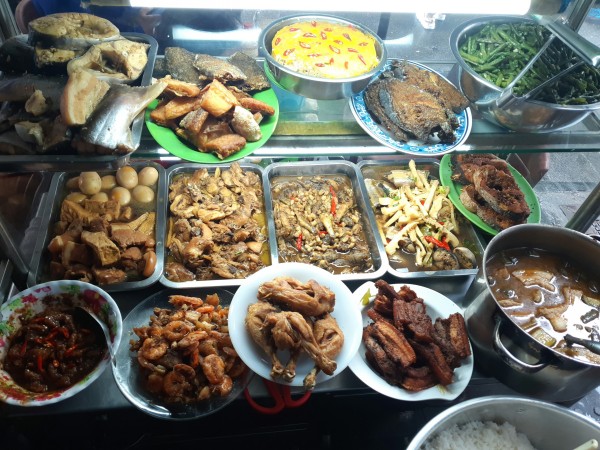 Photo : kenh14.vn
Dinner is the main meal where family gathers and reports back their day. Women are usually responsible for preparing the meal, with or without the help of their mother or daughters. Some better-off family has a dining table while the rest, though you may find it bizarre, have dinner on the ground floor. It is Vietnamese tradition to share food while eating. As a result, the whole family circumvents a tray of food, each with a bowl of rice and taking food from the common dish. Dinner food usually includes one or two main dishes such as stewed pork, steamed chicken or fried fish; one dish of boiled or stir-fried vegetable and one bowl of broth. Steamed rice is considered inevitable in most meal.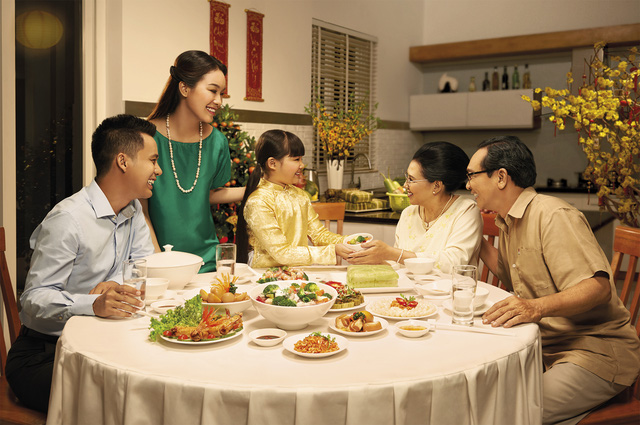 Photo : guu.vn
Eating out was not a habit of Vietnamese until recently and nowadays, it is popular in cities and better off family only. Eating out used to take place on the occasion of daddy receiving salary, or family celebrating an achievement or weekend getaway. However, as modern life leads to lesser time and interest for cooking, eating out is on the sharp increase.
Vietnamese are both simple and casual. Normal etiquettes apply in dining time and fewer expectations are placed on foreigners. If you are invited to a family dinner, make yourself at home and open your eyes, ears and mind to learn about this special aspect of Vietnamese culture.
 
Conversations (0)
Join the conversation
Conversations
Join the conversation
ALL COMMENTS (0)
There are no comments. Add your comment to start the conversation.
read next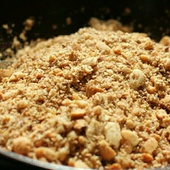 Most common add-ons for Vietnamese Xoi.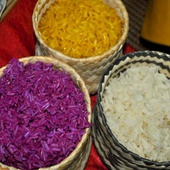 It will be a big miss if you come to Vietnam without trying "xoi".