Xôi vò (Mung Bean Coated Sticky Rice)
About "Xôi Vò"
Although it is one of the most popular ways of preparing sticky rice, "Xoi Vo" does not actually possess the very characteristic stickiness that usually seen in other types of Xoi. In contrast, the kernels are rathery crumbly, fully coated with well-kneaded yellow mung bean. Along with "Xoi Gac"- Red sticky rice, "Xoi Vo" is considered an important cuisine of Vietnamese tradition (read more about Vietnamese Sticky Rice or Xoi).

Photo: cooky.vn
The art of making "Xôi Vò"
"Xôi vò" is special even starting with its very name. "Vò" in Vietnamese means squeezing hard, and that is exactly how one describes the process of making this "squeezed sticky rice" dish. This sweet delicacy is not easy to cook, but its wonderful taste will truly reward the effort.
As a kind of "Xôi", the main ingredient of "Xôi vò" is glutinous rice, but we also need mung bean, some salt, sugar and vegetable oil to complete the dish. Because the flavor can be ruined by one unqualified grain, so rice and dehusked bean need to be picked carefully. Afterwards they will get soaked separately for up to 12 hours. One can be curious watching the cook make "Xôi vò".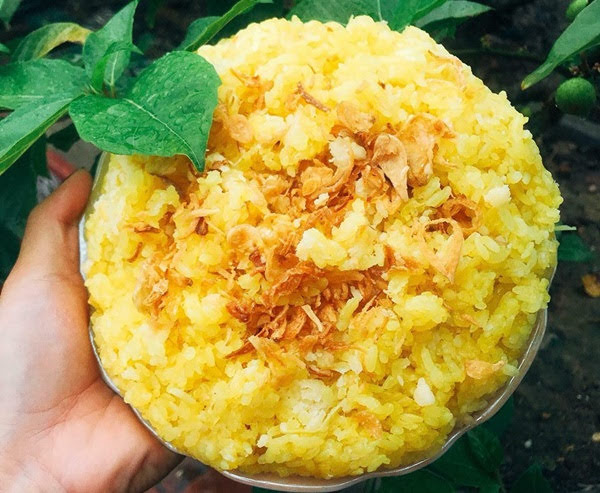 Photo: vietfoodshop.com
One might ask: Why does rice have to be soaked for so long and washed so meticulously? The reason is quite simple, a perfect plate of "Xôi vò" requires the kernels to absorb just enough water while at the same time, it need to be completely dry and crumbly by the time it's cooked.
Just like "Xoi xeo", mung beans for Xôi vò are also steamed and mashed until it becomes powdery. Subsequently, the beans and rice are well mixed together, with a helping hand of salt and vegetable oil; the grain will be covered entirely with granular bean. Well-squeezed steamed mung bean adds a creamy texture and sweet nutty flavor to the rice. Afterwards, everything will be steamed again!
20 minutes in the steamer will make the rice tender, but it is not the end of this complicated and time-consuming process. The cook has to wait for the mung bean glutinous rice to cool off; then roll it between his hands with some sugar. Let it cool, and one can now enjoy his/ her just reward.
What makes "Xoi Vo" so special?
"Xoi vo" is so versatile. Breakfast, lunch, dinner or supper, whatever meal of the day, the dish does work. However, most of the time, Vietnamese loves enjoying "xoi vo" with "che hoa cau"- the sweet dessert soup concocted from tapioca starch, sugar and water. They go harmoniously, creating a pleasant fragrance and an elegantly tender taste.
Xoi Che with Sweet Soup
Since it is a cool dessert, "xoi che" (the integrated name for both "xoi vo" and "che hoa cau") is best enjoyed in the summer when it can easily cool one off, bodily and soulfully. With the bright color of yellow-which stands for prosperity in Asian beliefs, and the abundant amount of grains- which symbolizes maternity; "xoi vo" is the gift of nature for the new born baby and the couple, in the hope of a happily ever after life.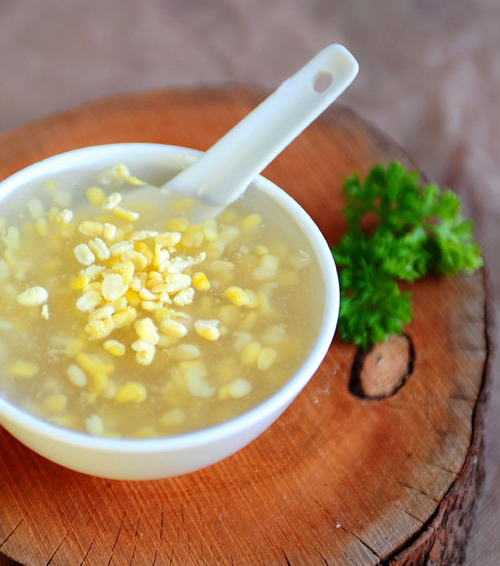 Photo: youtube.com
Conversations (0)
Join the conversation
Conversations
Join the conversation
ALL COMMENTS (0)
There are no comments. Add your comment to start the conversation.
read next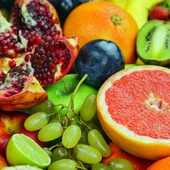 Being geographically located in the tropical zone, Vietnam is truly a heaven when it comes to fruits.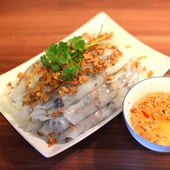 An overview to the different types of cake in Vietnam.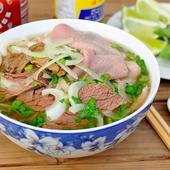 An introduction to Vietnamese noodles.