Soursop
Soursop
Besides fresh ginger, yellow tamarind, or green squash, the childhood fruit - soursop (mang cau in Vietnamese) must have become nostalgic memories in Southern Vietnamese people's hearts. In recent years, despite being sometimes absent in the five-fruit tray every Tet holiday, this rewarding fruit is still close and connected to each Vietnamese family, and is adored by both adults and children.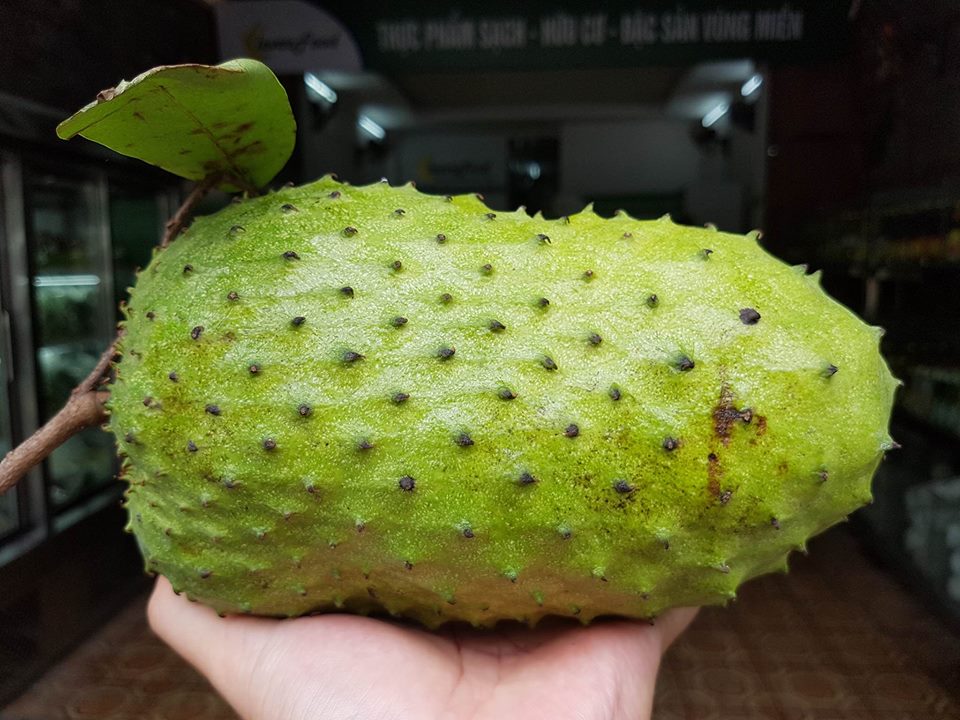 Photo by @Hai Phuong
Soursops are large with soft spines. The fruit has a dark green color when young, and turns yellow-green when ripe. Depending on the plating process, soursops will have different sizes, some can even reach up to 6.8 kg. The shell is smooth, thin, and the inside is pure white flesh, has a sweet and slightly sour taste with dark brown seeds.
How to eat
Soursop is a fruit that has a delicious aroma and taste that is loved by both Vietnamese locals and foreigners. However, due to its rough skin, how to eat soursop can be a bit tricky to foreigners. You could try cutting the fruit correctly through the following way. First, rinse the fruit under clean running water for a few minutes to completely remove dirt, bacteria and preservatives. Then, peel off the outer skin with a knife or hand, and remove the stem and inner core. Finally, you can cut the fruit into small pieces. It can be eaten immediately or refrigerated for refreshment.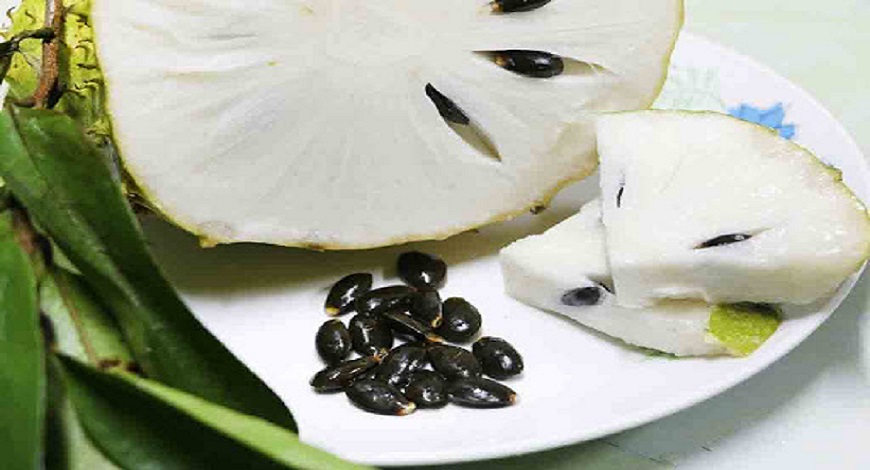 Photo : bachhoaxanh.com
Where are soursops grown in Vietnam
This plant grows very well in the land with lots of nutrients, good drainage, and warm sunshine all year round. In fact, soursop trees growing in Vietnam are plants imported from abroad. Its feature is suitable for hot humid tropical areas, with high humidity and not too cold. For this reason, they are popularly grown in the Southern Vietnamese provinces, especially the regions around the Mekong Delta of our country, or Central Highlands such as Dak Lak.
Benefits of soursops
With a rich content of vitamins and minerals, soursop helps to improve overall health, while preventing aging, giving you a smooth, youthful skin. The fruit contains much more vitamin C compared to banana, grapes or pineapple. Therefore, soursop has a positive effect in improving the activity of the immune system and is also effective for blood tonic, improves digestion, strengthens resistance, lowers blood pressure and prevents cancer – a perfect supplement energy source for the body.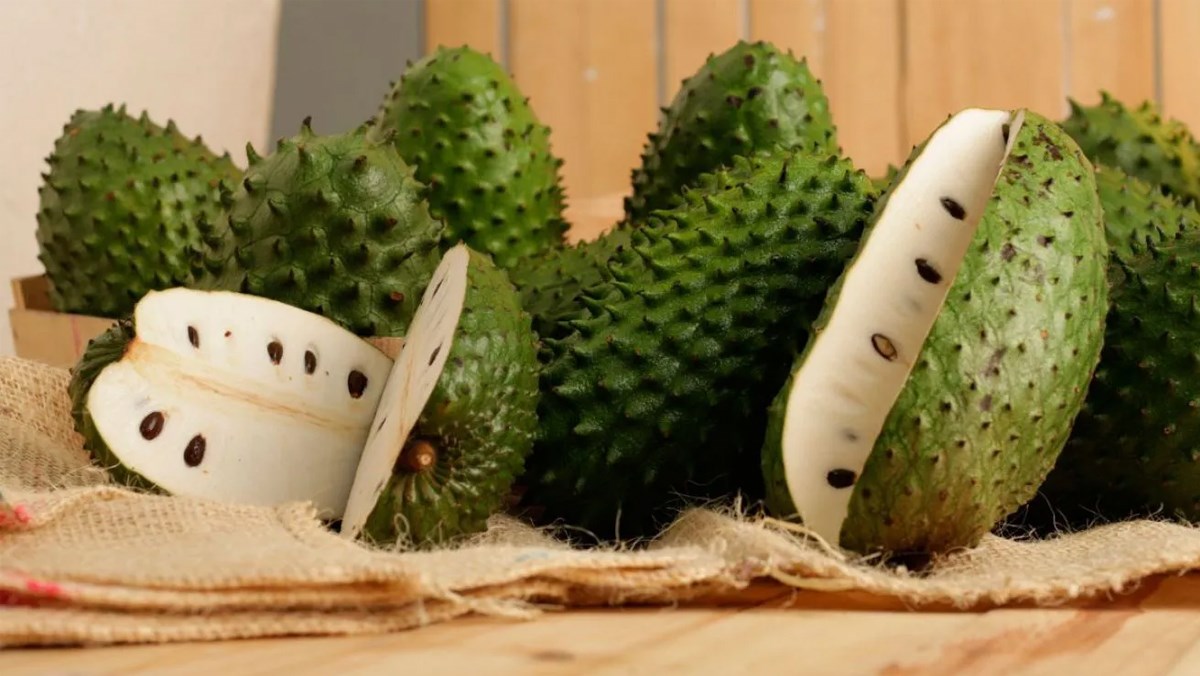 Photo : 2sao.vn
In addition, these nutrients also play a supporting role in the digestive process, increase the metabolism and convert fat into energy, helping the body to burn fat and excess sugar effectively. Hence, you can comfortably enjoy the soursopwithout worrying about storing excess fat since it is a fruit that helps you lose weight very quickly and effectively.
Food made from soursop
Soursops have a sweet taste and are quite delicious, so they are often used to make ice cream, candies or other foods and smoothie drinks. Additionally, its leaves can also be boiled and served like tea.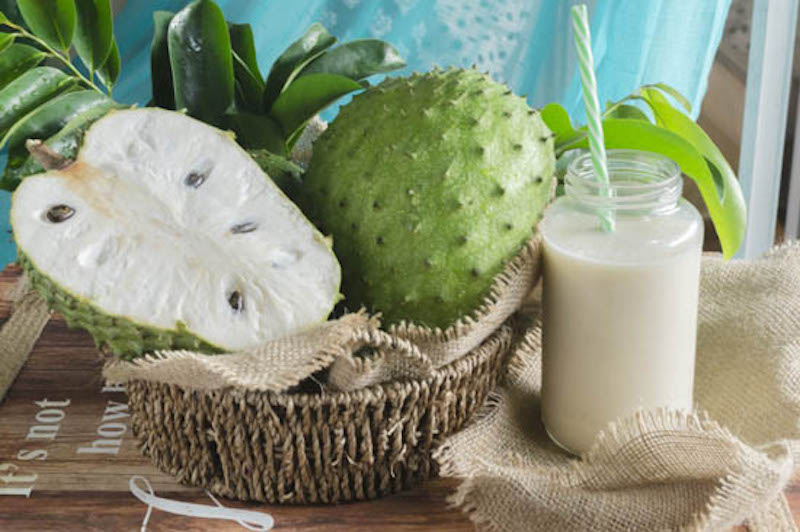 Photo : thuocdantoc.org
The Nguyen Van soursop tea is a type of tea that uses clean ingredients, directly processed from the garden, grown on the red basalt soil of the Central Highlands and is a popular and advisable specialty that tourists should try when stepping foot to the mountainous areas of Vietnam.
Conversations (0)
Join the conversation
Conversations
Join the conversation
ALL COMMENTS (0)
There are no comments. Add your comment to start the conversation.
read next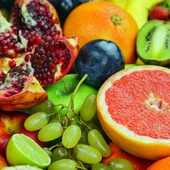 Being geographically located in the tropical zone, Vietnam is truly a heaven when it comes to fruits.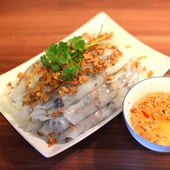 An overview to the different types of cake in Vietnam.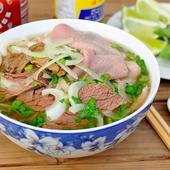 An introduction to Vietnamese noodles.