Pears
Pears are the specialty fruit trees of Vietnamese temperate regions. These tropical pears have an elongated shape, firm grip and small size, with a rough, dark and brownish skin. The pulp is white, crunchy yet not too dry, exposes a sweet and slightly sour taste. When eating, it often feels a bit gritty, creating the unique natural taste of Vietnamese pears that is favored by many tourists.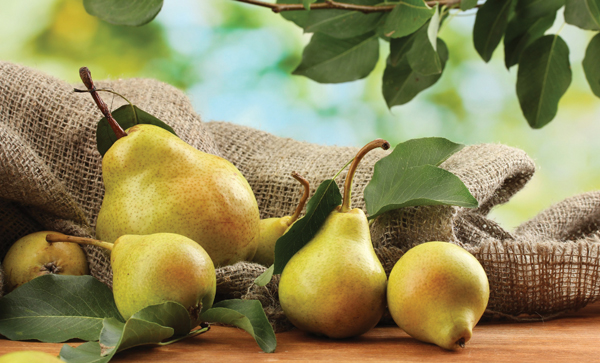 Photo: suckhoedoisong.vn
Some varieties of pears in the North of Vietnam
Green pear: has an oval shape, pinkish skin. The flesh is white with plenty of juice inside, and comes with a sweet flavor.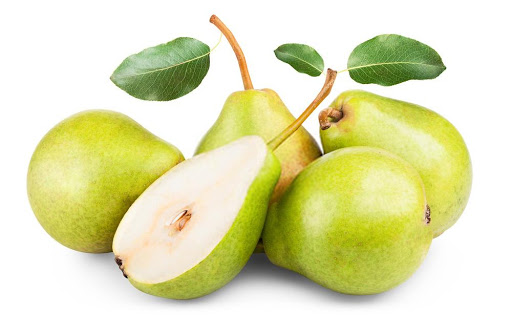 Photo: greenapacepht.com 
Brown pears: widely distributed. It appears in a round and flattened form. The outside layers are brown with little spots. The inside's flesh is a bit dried. When not ripe, brown pears have an acrid taste.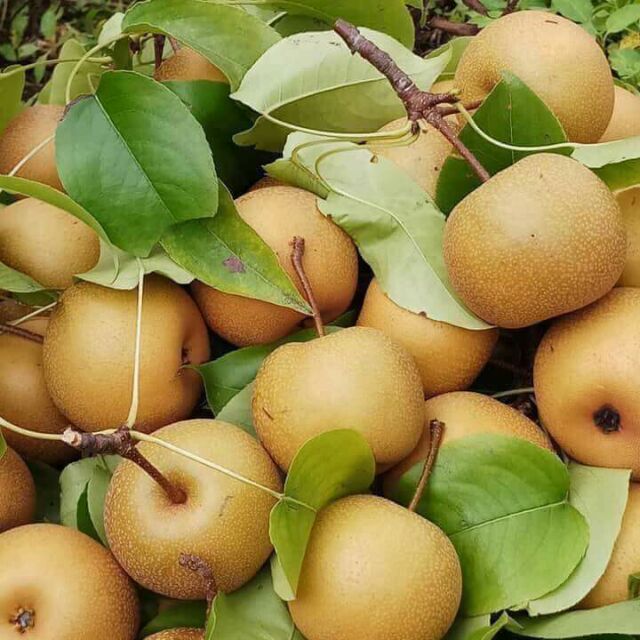 Photo: shoppee.vn
Sugar pears: distributed in a narrow range, the fruit is egg-shaped, its shell is green and the flesh is crispy with a rich sweetness.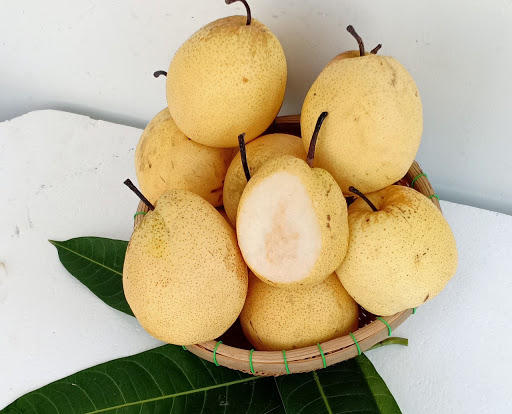 Photo: traicaytuoitnp.com
How to eat
The peels of fruits and vegetables such as apples, kiwis, potatoes, cucumbers and especially pears contain many antioxidants, fiber, vitamins and minerals that are good for the body. Therefore, we should not peel it when eating. On the other hand, although pear peels contain a lot of nutrients and fiber, they are a fruit packed with pesticides, so make sure to wash them thoroughly before eating or opt for organic pears.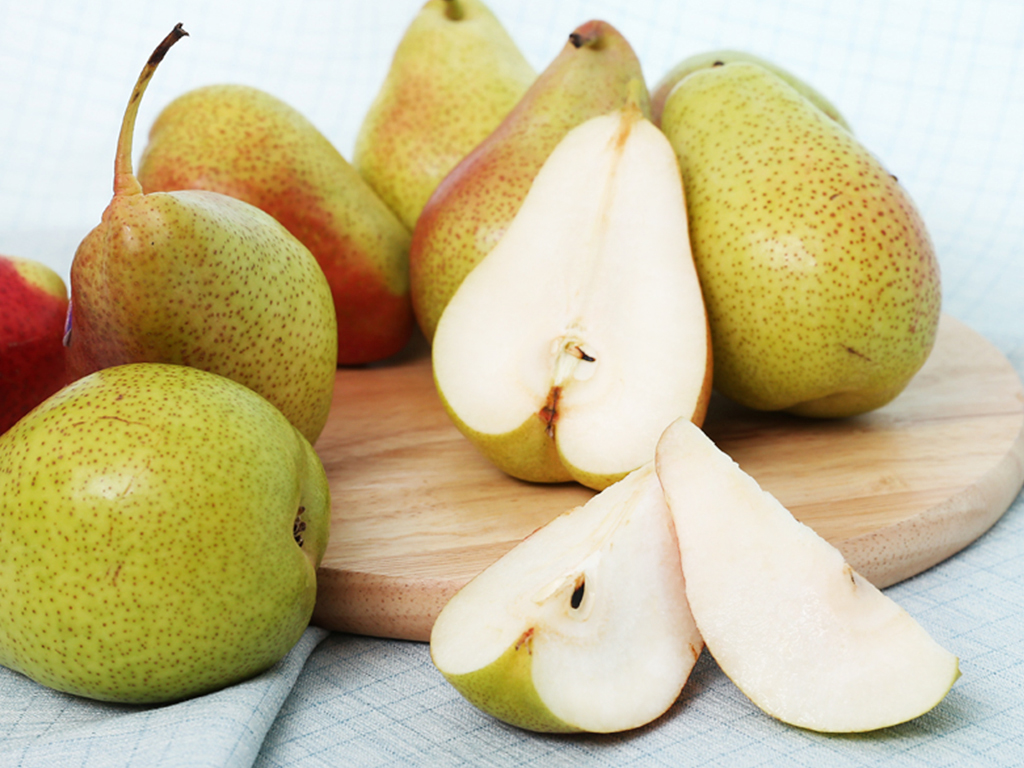 Photo: bachhoaxanh.com 
Where are pears grown in Vietnam
Pears are a specialty fruit tree in the temperate zone of Vietnamese country. These fruits are grown in the northern mountainous provinces, concentrated in the highlands at the altitude of 500 - 1500m above sea level, namely Sapa, Bac Ha, Lang Son and Ha Giang. Pear crops are harvested around July every year with little output. Therefore, pears in Vietnam are only seasonal. If tourists come across pears that are sold all year round, there is a high chance they are imported from China.
Benefits of pears
The pear is a very cool, tasty fruit with a mildly sweet and fibrous taste at the core. It is a fruit that is rich in antioxidants, and packed with many nutrients inside. Eating pears also works to reduce weight and prevent the risk of developing cancer, high blood pressure, diabetes and heart disease, in addition it is also an extremely healthy food.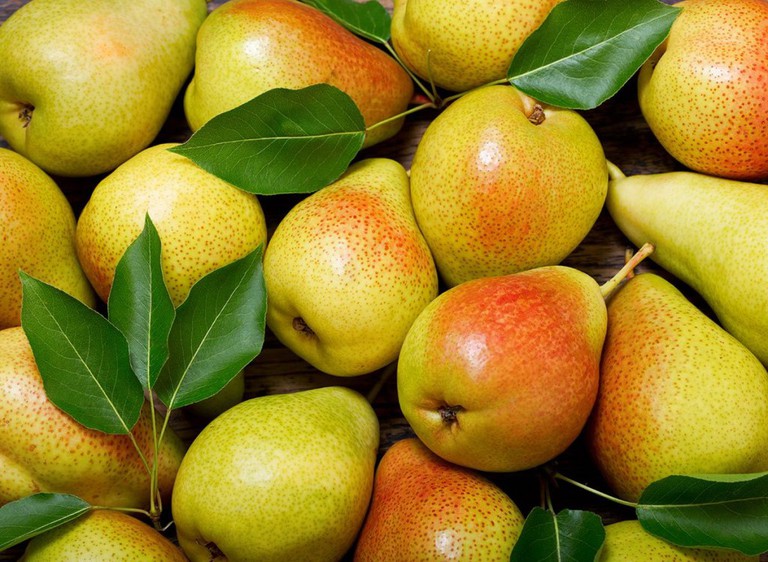 Photo: thanhnien.vn 
Food made from pears
Vietnamese oriental medicine considers pear to be a refreshing and detoxing fruit, hence, pears distilled with sugar, can be used as a medicine ingredient to cure flu for both adults and children. This golden fruit is consumed in the form of fresh fruit, or canned and dried fruit. Pear juice can also be used as a jelly or fruit jam, often combined with other fruits. Nevertheless, fermented pear juice is used to produce pear wine, fruit salad, or ice cream toppings.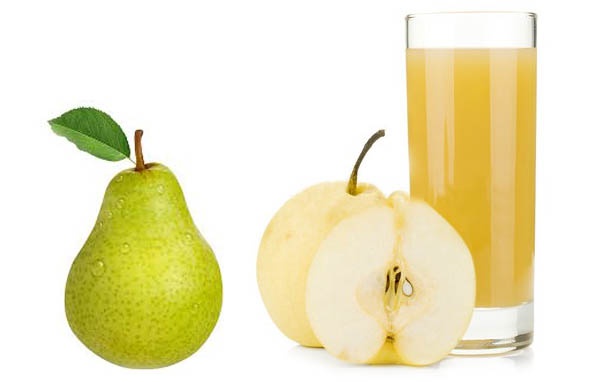 Photo: healthplus.vn
Conversations (0)
Join the conversation
Conversations
Join the conversation
ALL COMMENTS (0)
There are no comments. Add your comment to start the conversation.
read next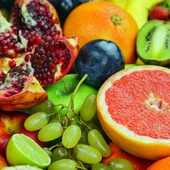 Being geographically located in the tropical zone, Vietnam is truly a heaven when it comes to fruits.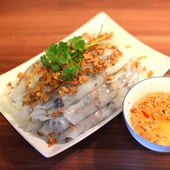 An overview to the different types of cake in Vietnam.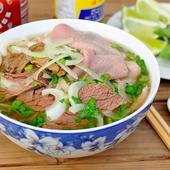 An introduction to Vietnamese noodles.