Muskmelon
Vietnam's Muskmelon (Dua luoi)
Entering May, it is the sign of a new muskmelon crop for Vietnamese farmers. Cucumis melo, also known by other names such as muskmelon, or Japanese melon, is a melon in the same family as pumpkin, zucchini, and cucumber, which has been cultivated in Vietnam for thousands of years. These melons with green fillings and yellow skin, are hard on the outside yet soft and delicate on the inside, often used to soften the hot and humidity of summer air.
Nevertheless, living up to its reputation as a summertime fruit, muskmelon, with a variety of shapes that can be round or elongated, has a sweet and refreshing taste, with excellent cooling and dehydrating effect.
How to eat
Melon is a delicious, cool, nutritious fruit that is easy to eat. However, not everyone knows how to eat melon properly. To choose a delicious melon, you should choose the ones with little cracks on the outside, thin peel, and heavy while handling. If you want to eat it right away, choose a ripe, fragrant melon that doesn't bruise. If you do not want to eat immediately, you can choose the green ones, and then put it in a cool place in the house and wait for the melons to ripen.
Where are muskmelon grown in Vietnam
Muskmelons are easier to grow compared to watermelons, less pests and are easily adapted to warm climates. The key regions for growing muskmelons in Vietnam must include Gia Vien district, Ninh Binh province or the outskirts of Hanoi, Nghe An. Tourists can visit these homelands to observe the natural beauty of the green muskmelon gardens.
Benefits of muskmelon
Oriental medicine experts affirmed that melon not simply dehydrates and refreshes your body, but is also served as a cure, a slimming fruit, very good for staying in shape in the summer. This melon contains many nutrients, fiber and provides many health benefits. In addition to its sweet taste and juicy flesh, muskmelon provides a large amount of fiber, vitamin A, vitamin C which helps to reduce the effect of heart attack, constipation, cure hiccups, support blood pressure as well as treating amenorrhea in women. And don't worry too much about the sweetness of this fruit, muskmelon has a high water content which will dilute their natural sugar level.
However, those with weak physical body or hemorrhage disease should avoid this melon.
Food made from muskmelon
In Vietnamese culture, when having melon, we often mix the muskmelon with sugar and put it in the cool compartment to aid refreshment – a perfect summertime treat of childhood. However, one can also process muskmelons into different dishes as desserts, salads, snacks and soups.
Conversations (0)
Join the conversation
Conversations
Join the conversation
ALL COMMENTS (0)
There are no comments. Add your comment to start the conversation.
read next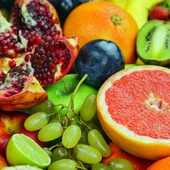 Being geographically located in the tropical zone, Vietnam is truly a heaven when it comes to fruits.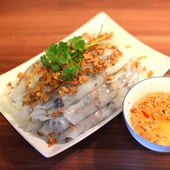 An overview to the different types of cake in Vietnam.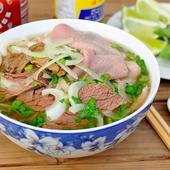 An introduction to Vietnamese noodles.