Mangosteens
Vietnam's Mangosteen
Mangosteen is a familiar tropical fruit in Southeast Asia countries. It is also popular in Vietnam with the delicious taste and packed vitamins.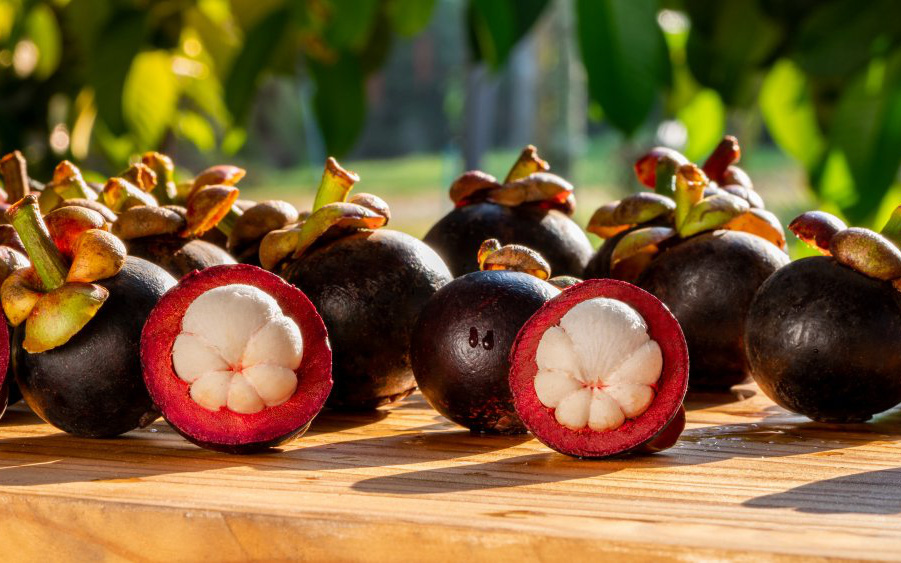 Photo: baodansinh.vn
When ripen, the thick outer shell has a dark purple color with ivory-white juicy pulp inside. The pulp is divided into a couple of segments, while some have inedible seeds of their sizes, some are not. The fruit has both sweet and sour flavors, but the sweetness always wins over the sourness.
How to eat mangosteen
Mangosteen can be eaten raw as a fruit dessert. The thick skin is inedible, so you have to remove it before eating. Take out a sharp knife and cut the fruit horizontally. Just cut till the skull part and left the pulp in its position. Hold the fruit in your hand and make a light twist in the upper part to get rid of half the skin. With one more light pop in the bottom half, you will have the fruit flesh in full.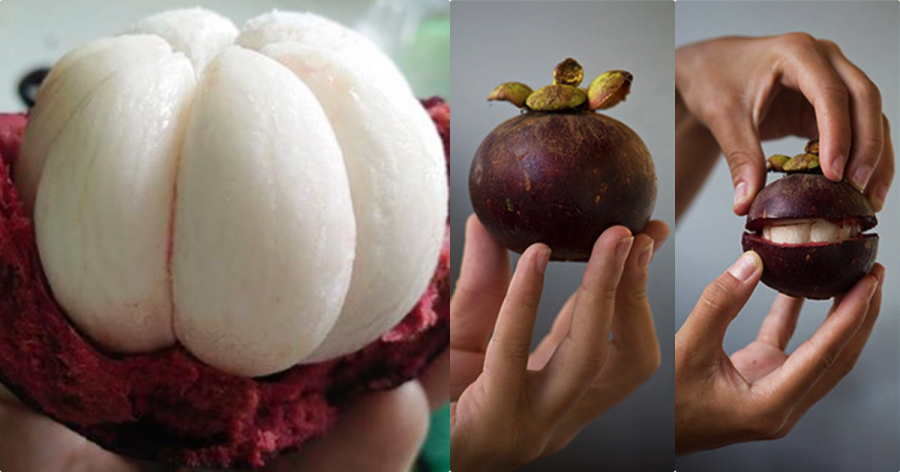 Photo: baophunu.com
Where is mangosteen grown in Vietnam
Speaking of mangosteen, Vietnamese people always call for three famous regions: Bao Loc - Lam Dong, Cai Mon - Ben Tre, and Lai Thieu - Binh Duong.
Bao Loc: Thanks to the cool climate, Bao Loc mangosteen has a beautiful round form with a relatively thin and glossy skull. The flesh inside is thick and has a high sweetness.
Cai Mon: The mangosteen of Ben Tre province is small and turns dark red when ripe. It has a mild flavor but turns out to be people's favorite because the tiny seeds make it easy to eat.
Lai Thieu: This type of mangosteen is harvested from May to August with a super sweet taste and a light scent. For tourists who want to buy retail, you can go to the local markets or specialized fruit shops to buy mangosteen with prices ranging from 35.000 to 70.000VND /kg, depending on the fruit's origin.
What are the benefits of mangosteen
Mangosteen has a variety of uses thanks to its benefits. The fruit contains many proteins, vitamins, and antioxidants in both the pulp and the thick skin. Eating a proper portion of mangosteen every day can help prevent cancer, control heartbeat, slow down the aging process, and create a positive spirit. The mangosteen skin can reduce body odor, and with the anti-inflammatory compound, it can aid the treatment of skin diseases. However, those who already suffer from allergies, cancer, digestion, and blood clotting problems should not overeat mangosteen.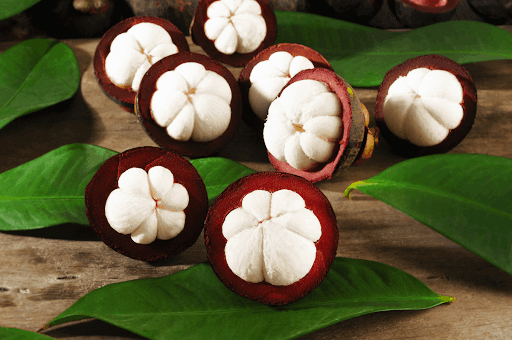 Photo: uyentraicay.com
Food made from mangosteen
Mangosteen can be made into delicious chicken or shrimp mix salad, mangosteen smoothie, and mangosteen tea.
Conversations (0)
Join the conversation
Conversations
Join the conversation
ALL COMMENTS (0)
There are no comments. Add your comment to start the conversation.
read next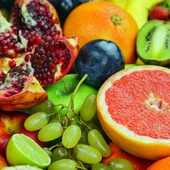 Being geographically located in the tropical zone, Vietnam is truly a heaven when it comes to fruits.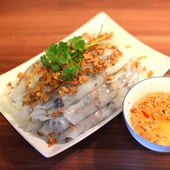 An overview to the different types of cake in Vietnam.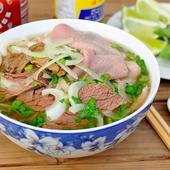 An introduction to Vietnamese noodles.