Grape
Vietnam's grape
When it comes to wine, the first thing that comes to our mind is grapes. This fruit is the main ingredient for the most famous wine brands in the world in general and Vietnam in particular. In the daily life of Vietnamese people, grapes are loved for their delicious taste and rich in nutrients. Grapes usually grow in clusters from 6 to 300 fruits, they are black, blue, yellow, green, purple or white in color. When ripe, the grapes can be eaten fresh or dried to make raisins, as well as used in the manufacture of wines as mentioned.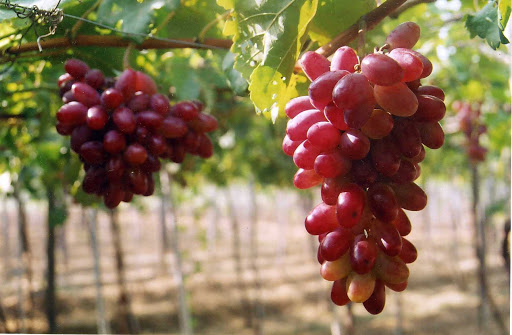 Photo:nongthonviet.com.vn 
Currently, grapes imported from developed countries with prices up to hundreds and millions of dong still gain Vietnamese consumers attention and make them ready to withdraw their money. Vietnamese market is dominated by imported grapes such as Australian, American, Japanese and Korean grapes with divine and bizarre colors.
How to eat
The peels of fruits such as apples, kiwis, pears and grapes contain many antioxidants, fiber, vitamins and minerals that are good for the body. Therefore, it is advisable that we should not peel it when eating. Just make sure to wash grapes thoroughly before eating in case the fruit is coated with pesticides. If you don't want to eat the grapes skin, you could still peel off the outer layers with your hand to enjoy the crystal clear and sweet flesh insides.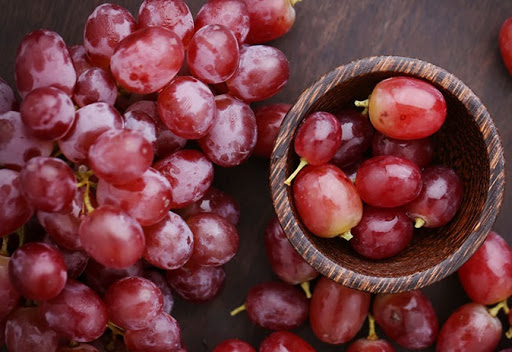 Photo: nongthonviet.com.vn 
Where are grapes grown in Vietnam
Grape is one of the most important fruit trees and has high nutritional value in many countries, especially Vietnam. From the North of Binh Thuan to the South of Khanh Hoa, the land is in the driest region of the country, with a lot of wind, low humidity, minimum rainfall - a favorable condition for grape trees to grow and thrive. As a result, in Ninh Thuan, grapes soon become an essential product and play an important role in the province's agriculture and economy.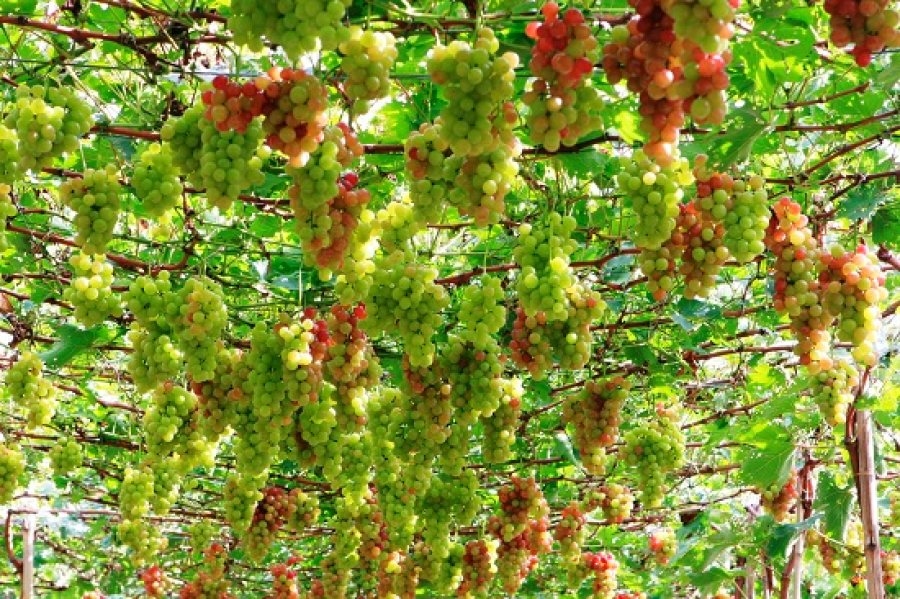 Photo: bonbien.vn
Additionally, for the first time, American grapes and seedless Korean grapes were also successfully grown in Lam Dong province, Da Lat city, bringing the surprise and excitement for visitors when they come to explore this cold land. Visitors could also experience the old wine cellars in Dalat, located near the grape gardens.
Benefits of grape
Research shows that grapes are better at preventing blood clots than aspirin. Not only that, grapes also help reduce serum cholesterol levels, reduce platelet binding, and bring a lot of benefits to help prevent cardiovascular and cerebrovascular diseases. This fruit contains glucose - a healthy sugar. Black grapes or green grapes also provide a lot of vitamins, which both help support weight loss, and are effective in protecting heart health. Women can also use this fruit every day to lose weight and prevent the aging process.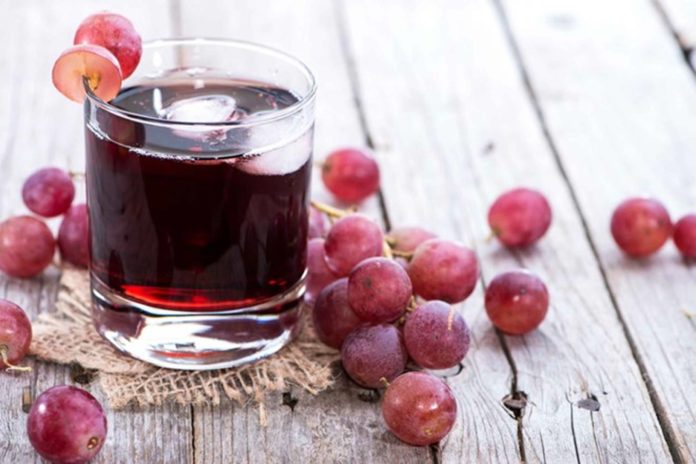 Photo: truongcaodangyduochcm.com
Food made from grape
From the existing materials, Vietnamese locals have chosen some fresh varieties of grapes for wine processing with high yield and quality. There are two varieties of grapes that make French wine: red and white grapes. The more fresh and ripe grapes you choose, the better quality the wines will be.
Additionally, raisins are made by drying crude grapes in the sun or by machinery. It is a natural sweet and appetizing specialty that attracts visitors every time they come to Vietnam. Fresh grapes are also used to make desserts such as juice, cocktail, candy, pudding and jelly.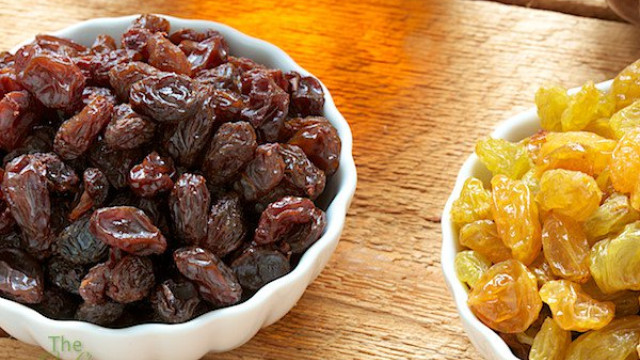 Photo: nhobonmua.com 
Conversations (0)
Join the conversation
Conversations
Join the conversation
ALL COMMENTS (0)
There are no comments. Add your comment to start the conversation.
read next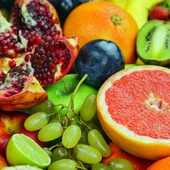 Being geographically located in the tropical zone, Vietnam is truly a heaven when it comes to fruits.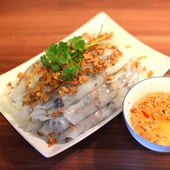 An overview to the different types of cake in Vietnam.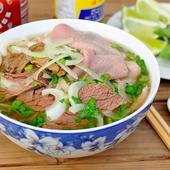 An introduction to Vietnamese noodles.