Avocado
In Vietnam, the agricultural land is spacious and the climate and red basalt soil is very suitable for farming and fruit cultivation. For this reason, avocado gardens are everywhere to be seen when tourists set foot to the Central region of Vietnam. Avocado is a fruit, originated from Mexico and Central America, not only tastes delicious, but also has a lot of healthy nutrients and is increasingly popular today.
Various types of avocado
There are various types of avocado in Vietnam, mainly:
Waxy Avocado
The waxy avocado fruit has a greenish skin and is slightly lumpy. The waxy avocado is neither too round nor too long.
Photo: truyenhinhdulich.vn
Tu Quy Avocado
Also known as off-season avocado, this variant grows well in dry, cool weather, which is especially suitable for the climate of the Central Highlands. The avocado is elongated and has a large weight, thin and glossy shell.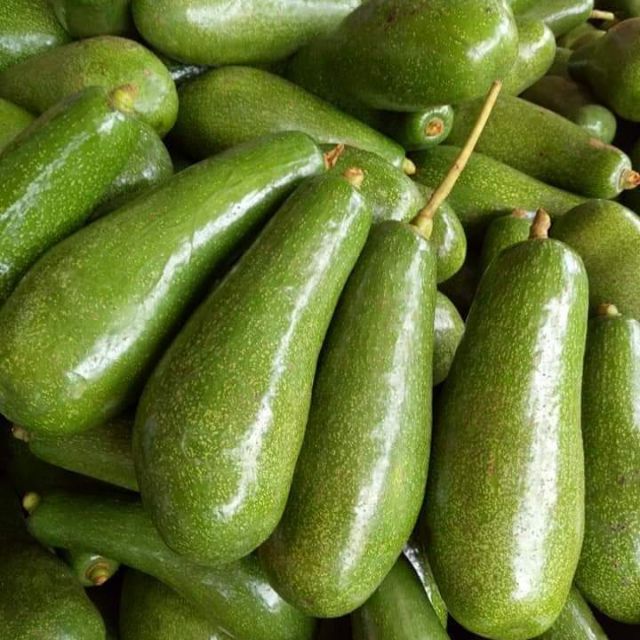 Photo: shopee.vn
034 Avocado
This avocado originates from Lam Dong and is quite similar to waxy avocado but the seeds are small or seedless. When ripe, the avocado turns into a long shape.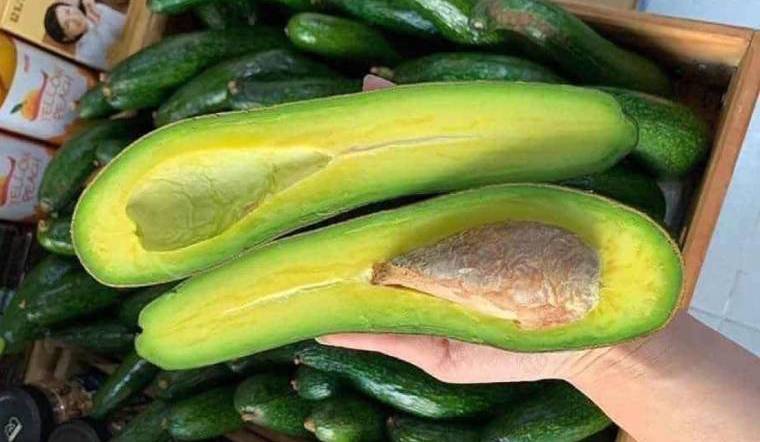 Photo: bachhoaxanh.com 
Reed Avocado
Originated from America. When brought back to Vietnam, avocado was tested and grown in Buon Ma Thuot city. Reed avocado has a light green skin. When ripe it turns into dark purple, thick, chewy, but easy to peel and often appears ripple.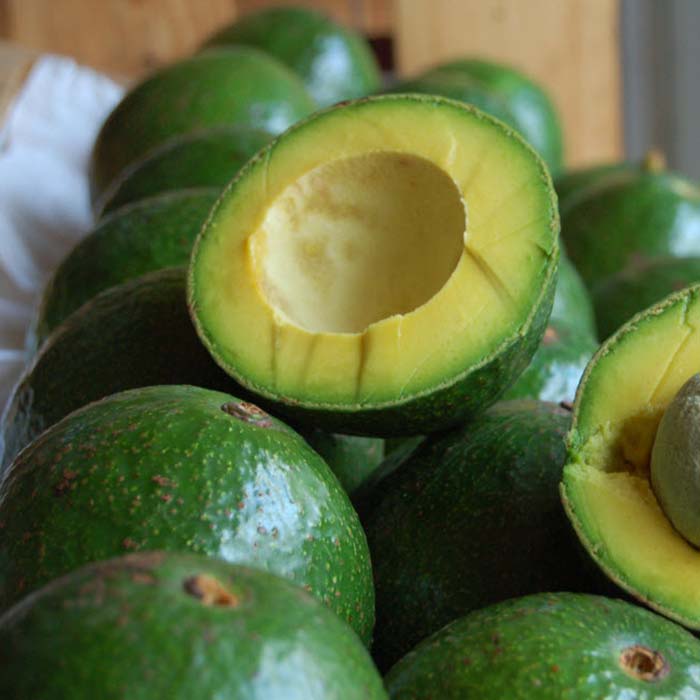 Photo: sanphamdacsan.com
How to eat
Avocados are loaded with such healthful nutrients, but if eaten improperly, uncontrolled and unscientific, it can cause a lot of side effects for consumers.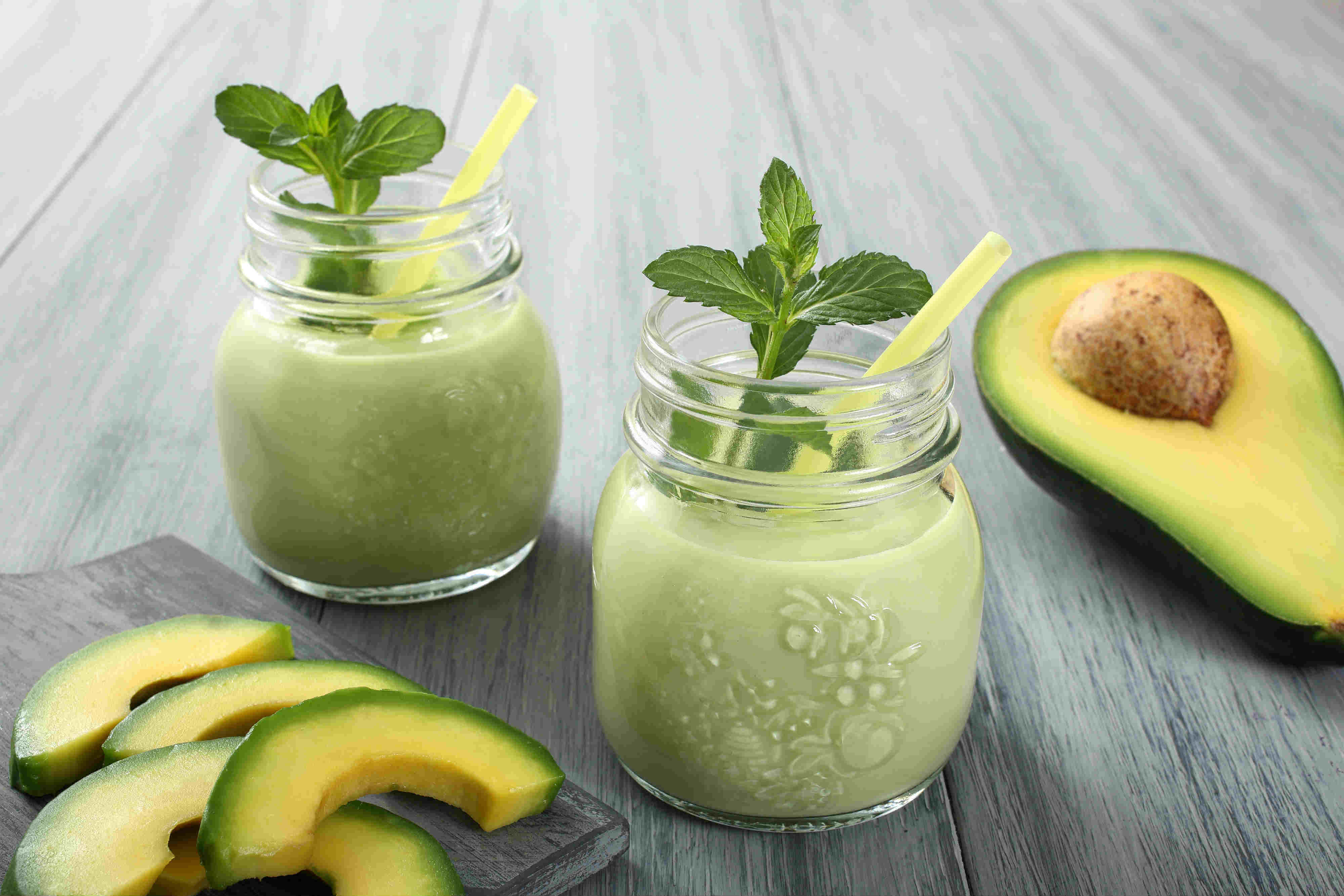 Photo: kinhnghiemdulichdalat.com
Here are some notes when eating this fruit:
Eat avocado in moderation: Nutrition experts recommend eating only half an avocado a day. The best amount to eat is 2 tablespoons (1/6 of avocado) because each tablespoon of avocado will provide you with about 55 calories and 5 grams of fat.
Eat the dark green flesh of the avocado: Many people use a spoon to scrape the avocado, but accidentally remove the dark green flesh under the crust. This is a false habit because this is the most nutritious part of the avocado. So if you ignore this part, you have accidentally removed the largest amount of nutrients from the avocado.
Limit avocado consumption when suffering from liver diseases: The amount of collagen in avocados will accumulate and damage the liver if you eat too much avocado that makes them unable to fully digest.
Where are avocado grown in Vietnam
In Vietnam, avocado trees are grown in many regions of Lam Dong, Central Highlands and the Southeast, often planted or inter-cropped in gardens. Summer is the season of avocados. The economic efficiency of avocado trees is very high, so many farmers in Chau Duc district, Vung Tau have gradually turned to specializing in this crop. Just planting a few poles of avocado with both yield and quality, the farmers do not need to be drenched in the sun or farming hard, but still manage to earn a high income.
Benefits
Being favored by nature, avocados own plentiful benefits and are highly valued for their nutrition as well as its benefits to health and beauty. Its uses are also varied for different purposes such as fresh fruit, processing dishes, refining oil and ingredients of cosmetics for beauty care. Alternatively, it is not only a refreshing smoothie fruit, but avocados also cures many diseases, just preliminary processing can be used immediately, very delicious and easy to digest. The fruit is suitable for all ages, especially the elderly and children. In addition, avocado is a valuable source of nutrients, protects brain cells, vitamin B complex in avocado also works to enhance our memory.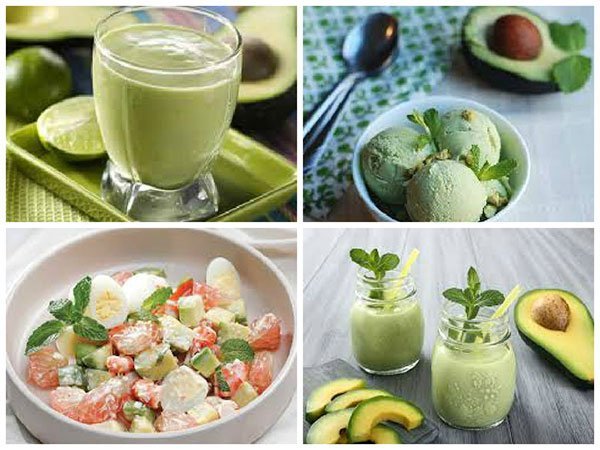 Photo: deptuoi30.com 
On top of that, thanks to its rich nutrition and low in calories, avocado is a perfect option for people who are on a diet and want to lose weight.
Food made from avocado
In Vietnam, avocado is often used as an ingredient for dishes such as avocado salad, avocado smoothies, ice cream, sauce or bread fillings. These are all very familiar dishes in our daily life.
Conversations (0)
Join the conversation
Conversations
Join the conversation
ALL COMMENTS (0)
There are no comments. Add your comment to start the conversation.
read next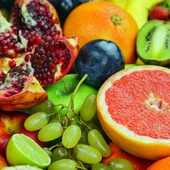 Being geographically located in the tropical zone, Vietnam is truly a heaven when it comes to fruits.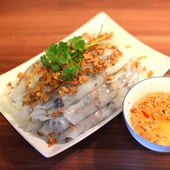 An overview to the different types of cake in Vietnam.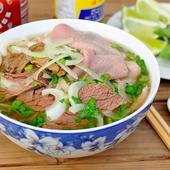 An introduction to Vietnamese noodles.