Bia Hoi Culture In Hanoi & The 6 Best Places To Cheer
Bia Hoi is one of the main staples for Vietnamese, one may say. Restaurants, big and small, formal and casual, are found in almost every street corner in major cities and a handful here and there in the country. The fresh and golden drink lures both locals and travelers from all paths of life to enjoy and "quench their thirst".
A typical chillout in Hanoi does not feel complete without Bia Hoi (fresh beer or light Vietnamese craft beer). A stunning, golden lager with a bit of white foam perched on top, served with ice cold can really awake your taste buds at any time of the year.
Hanoians drink Bia Hoi for long sessions to cool off after a really hard-working day on a swelteringly hot summer. Meanwhile, travelers enjoy this drink not just because of the taste,but also as a means to socialize. The intersection between Ta Hien and Luong Ngoc Quyen street in Hanoi Old Quarter is called Bia Hoi Corner for a reason: this is where locals and non-locals, men and women, Vietnamese- and English speakers mingles over fresh mugs of beers.
Before getting up close to top places to enjoy Bia Hoi in Hanoi, there are a couple of hallmarks you should remember. First of all, Bia Hoi is daily brewed before sunrise then promptly consumed in enormous quantities, all processed within a day. Hence, this local craft beer is almost preservative-free.
With an alcohol content of only about 3% alcohol, this staple has its own refreshing and enjoyable taste. Many people consider it as a perfect choice to drink liberally, you are not afraid to be drunk for a couple of brews!
Besides, Bia Hoi is considered incredibly cheap (about 5.000 -15.000 VND/mug). As a result, it's always on the top list for drinking on a budget. So cheap yet refreshing - it is undoubtedly one of the typical local beverages on small bars, hundred of Bia Hoi spots or any humble sidewalk eateries where all you need to do is pull up the little plastic stools to enjoy.
The experience of hanging out and drinking beer on a local stall is wrapped up into one local phrase "nhậu". And here are the 6 must-try places for you to enjoy the best Bia Hoi (or "nhậu") in the city.
Bia Hoi Corner
Gaining reputation as "Bia Hoi Corner" ( also known as Bia Hoi Junction or Bia Hoi Old Quarter), this ever-bustling beer haven is a famous confluence of Ta Hien and Luong Ngoc Quyen Street, appealing not only travelers but also young locals to hang out and socialize over ice-cold Bia Hoi while sitting on little plastic stools. It isn't exaggerated to say that this intersection is the second to none choice for the party lovers or anyone who wants to enjoy fresh beer at carnival atmosphere in Hanoi. It is widely-recognized as the unforgettable favorite nightlife spot of foreign tourists and locals in Hanoi.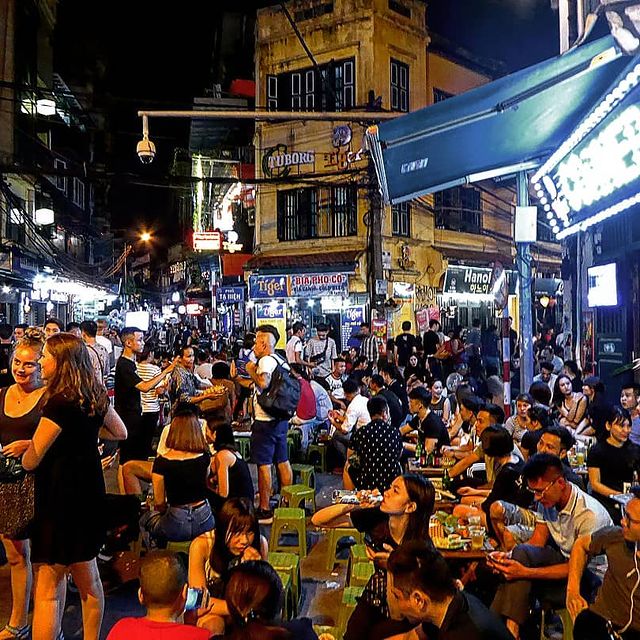 Photo: orli.barton
While Ho Chi Minh city is famous for Bui Vien, Ha Noi is well-known for Ta Hien where you can enjoy a tall glass of authentic Hanoi Bia Hoi between only 5.000 VND and 8.000 VND. Bustling Bia Hoi joints or breweries here opened with hundreds of colourful tiny plastic stools spilling onto the streets, serve both the fresh beer at just a few cents a mug and a variety of street food such as steamed peanuts, fried tofu, delicious beef jerky, fried chicken, grilled dried squid…
Besides, there are also several bars here that give you different options of soft drinks and other imported beers such as Tiger, Heineken for about VND 20,000/bottle.
Location: from the beginning of Ta Hien Street to the intersection of this street and Luong Ngoc Quyen, Old Quarter, Hanoi 
Distance from Old Quarter: inside the Old Quarter
Opening hours: 11 am – late night
Bia Hoi Lan Chin
Familiar to the locals, this traditional joint is a must-visit destination for any first-time visitor to Hanoi. All you need to do is sit on a little plastic stool in the pavement and enjoy some cups of beer, seeing Hanoi city with a hustle and bustle of the traffic. In this spot, the fresh beer always tastes cold, refreshing with lasting white foam on top. This famous place also served some seasoned and detectable dishes along with fresh beer, such as: green papaya salad, fried spring rolls or fried duck.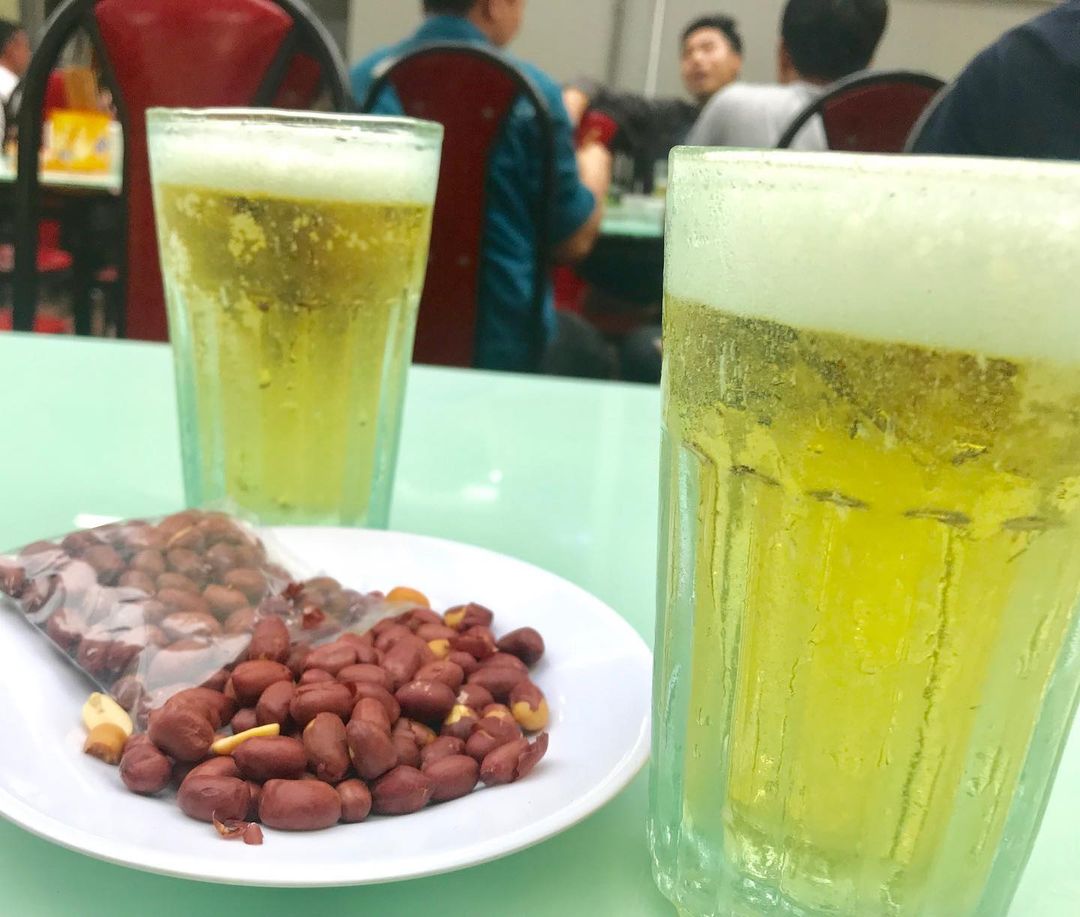 Photo by @incensetravel
Location: 22 Hang Tre, Ly Thai To, Hoan Kiem, Ha Noi
Distance from Old Quarter: inside the Old Quarter
Opening hours: 9:30 am – 10 pm
Bia Hoi Ngoc Ha
Located on a quiet corner of Ngoc Ha Street in Ba Dinh, Bia Hoi Ngoc Ha, (named after the street) is on the road right behind Ho Chi Minh Museum, Ho Chi Minh Mausoleum and the Presidential Palace. In fact, Ho Chi Minh Mausoleum is literally right out back of the joint. Ngoc Ha is well-regarded as one of Hanoi's most pleasant, quiet beer garden for the locals in the city. Since its special location, this is the perfect spot to enjoy a mug of fresh beer in the afternoon after visiting President Ho Chi Minh in the mausoleum. This place serves beer in plastic jugs and a bunch of exotic Vietnamese dishes as fried eel or grilled frog.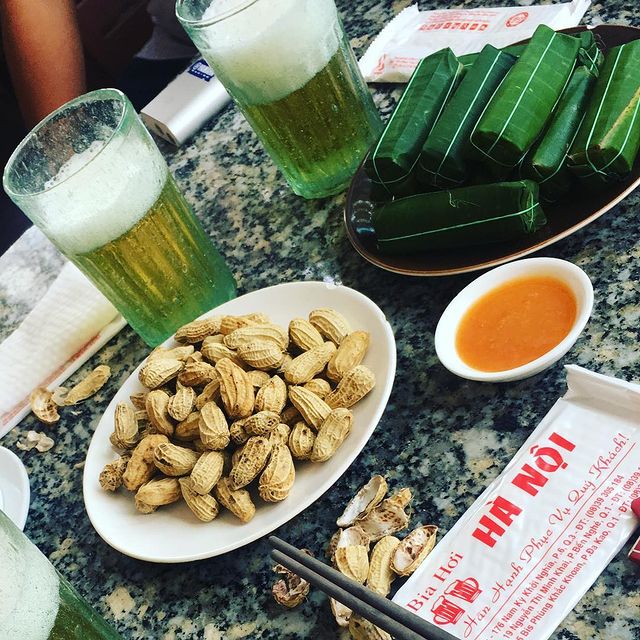 Photo by @vunhuhuy
Location: 19C Ngoc Ha Street
Distance from Old Quarter: 10 minutes by taxi
Opening hours: 8:30 am – 6 pm
Bia Hoi Van Ho
Born in 1991, this joint has been in Bia Hoi business for almost 30 years. Van Ho is one of the favorite Bia Hoi spots in the capital city for its flavor of light, fresh, neither sour nor bitter, full of "Bia Hoi Hanoi''taste in your mouth. For anyone who is craving an escape from the noisy and crowded life of the city, this beer garden will be a perfect destination where you immerse yourself in the natural space of trees and fresh air. It is undeniable that beer seems more delicious when you drink with some special traditional Vietnamese food on the side. The menu is full of indigenous dishes usually served with beer including: roasted peanuts, steamed peanuts, fried chicken … Beside mugs of beer, this spot also provides different kinds of drinks.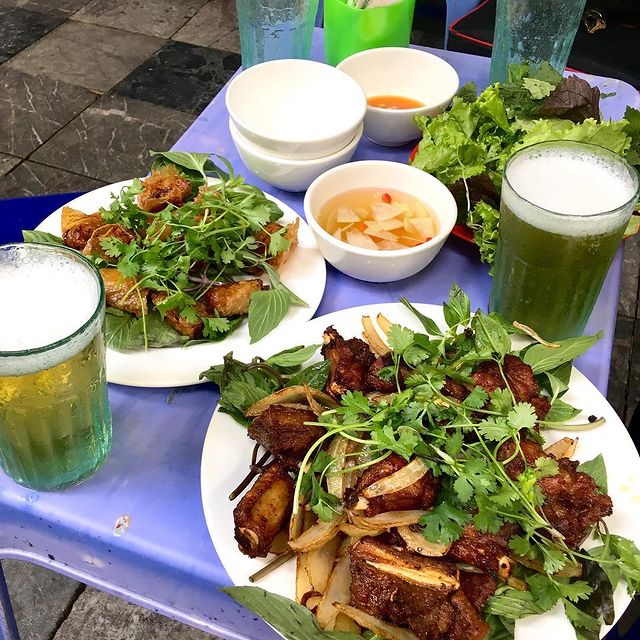 Photo by @storervoer
Location: 2B Hoa Lu Street, Hai Ba Trung, Hanoi
Distance from Old Quarter: 10 minutes by taxi
Opening hours: 8 am – 10:30 pm
Bia Hoi Duong Thanh
Sitting on a tiny stool, calling glasses of "Bia Hoi" then chatting or socializing over ice-cold beer would fulfill a typical night hanging out with friends of the locals. The Hanoians often enjoy the frothy and sweet fresh beer here while eating the steamed peanut, grilled meat, grilled squid, fermented pork roll,… This spot also serves tasty hotpot for Hanoi chilly winters.
Location: 39 Duong Thanh Street, Hoan Kiem
Distance from Old Quarter: Inside the Old Quarter
Opening hours: 7:30 am – 21:30 pm 
Bia Hoi Hai Xom
For Hai Xom, nothing is more relaxing than sitting with friends, drinking beer for long sessions in a vibrant and atmosphere after the stress working hours to temporarily forget worries in life. This joint would be the ultimate choice for the men or group of friends and colleagues gatherings. The fresh beer here was low on bitterness and had its unique subtle taste of rice somehow. Almost all of Bia Hoi spots in Hanoi serve food and this one is definitely not an exception. There's also lots of food to choose from fried rice, barbecue chicken, grilled dried squid, fried tofu…In addition, Hai Xom is one of the most popular destinations well-known by the local men.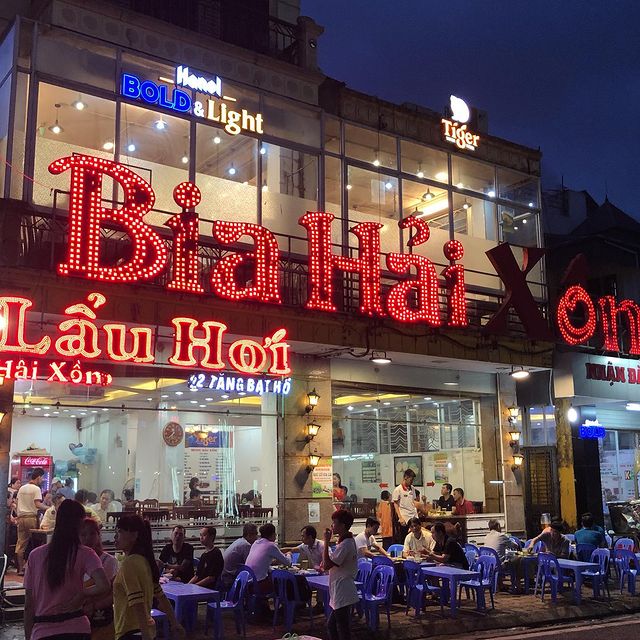 Photo by @mingggg88
Location: 48 Tang Bat Ho, Hai Ba Trung, Hanoi
Distance from Old Quarter: 10 minutes by taxi
Opening hours: 9 am – 10 pm
Conversations (0)
Join the conversation
Conversations
Join the conversation
ALL COMMENTS (0)
There are no comments. Add your comment to start the conversation.
read next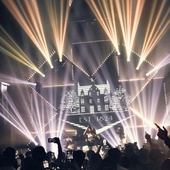 Hanoi might be inferior to Ho Chi Minh City with regard to nightlife but by no means is the city short of activities.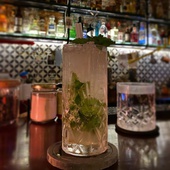 When night settles in the downtown, Hanoi becomes dynamic with vivid lights and a number of lit-up bars and pubs.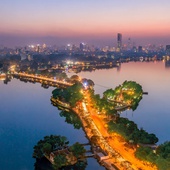 As the last glow of the setting sun wholly covers the city, many people opt for walking down streets to refresh after hours of hard work.