Vietnamese Bread Rolls
Preparation time: 120 minutes
Cook time: 20 minutes
This is a popular recipe for the famous Vietnamese bread rolls - can be stored for up to 3 days.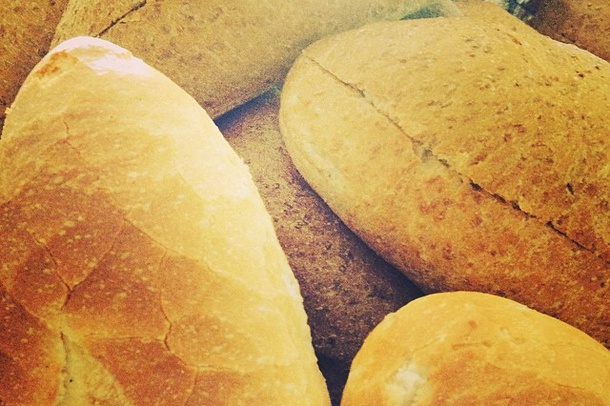 Photo: @betelleafcafe
Detailed Instructions
Ingredients
2 cups all purpose or bread flour
3/4 cup luke warm water
1 tbsp sugar
4 tsp melted butter
1 tsp salt
1 tsp yeast
3 tsp soft butter
Extra flour for coating
Preparation
Dissolve sugar to 1/2 cup of luke warm water - add yeast and dissolve.
In a large bowl, mix together flour, melted butter and salt. Add the liquid mixture above and beat slowly with an electric mixer. Add the rest of the luke warm water gradually if the mixture is still dry. Beat and mix well until the dough becomes consistent and has a smooth surface.
Spray a bowl with cooking oil and place the dough there - cover and let sit for 1 hour until the dough doubles its size.
Beat the dough slightly and knead well. Divide the dough into 6 to 10 portions, size of your choices.
Slightly deflate the dough to even out the flour and roll back into the desirable shape.
Place the rolls on a tray- lined with wax paper. Let sit in the oven for 30 minutes (you can turn on the oven for 1 minute at 100 Celcius degree and spray water to give the bread some moisture)
Use a sharp razor to make a vertical slash. Smooth a tiny bit of water on the surface of the bread and dust with flour. Use the left over butter to fill in the slash.
Preheat the oven to 375F or 190C degree. Bake for about 20 minutes until the bread turn light yellow and toothpicks come out clean.
Did you find this answer helpful?
Helpful (24) Not Helpful (8)
Conversations (1)
Join the conversation
Conversations
Join the conversation
ALL COMMENTS (1)
U
Uyen
What kind of yeast do you used?
2 years, 1 month ago
4 REPLY
read next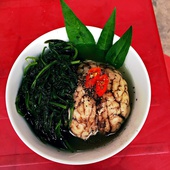 Óc trần lá ngải is listed among the most horror foods for foreign visitors in Vietnam.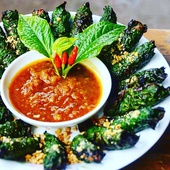 Riding along the crowded streets of Saigon in the afternoon, people can often be attracted by a fragrant and spicy smell of seasoned grilled rolls of beef, stemming from moving-stalls blurred in the smoke from charcoal flame. This dish, wrapped up in wild betel leaf, has become a favorite snack of Vietnamese, particularly Saigonese, to serve with beer or wine.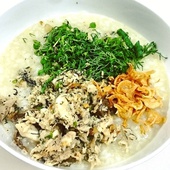 Snakehead fish congee can appear as a normal dish of the commoners, but to those who first taste, that dish served in hotpot style is quite a surprise.