Central Vietnam In One Week
Day 1: Start with Hoi An, the town of the three heritage sites. The first day in Hoi An can be spent on discovering the Ancient Town. Take a walking tour around these small and quiet streets, contemplating the colors of the lantern amidst tailor house and shoes shops. Do not miss the Japanese bridge and the many Chinese pagodas in town. Lunch and dinner options are way beyond the scope of the town. Check out the Morning Glory for lunch and the Moon for dinner.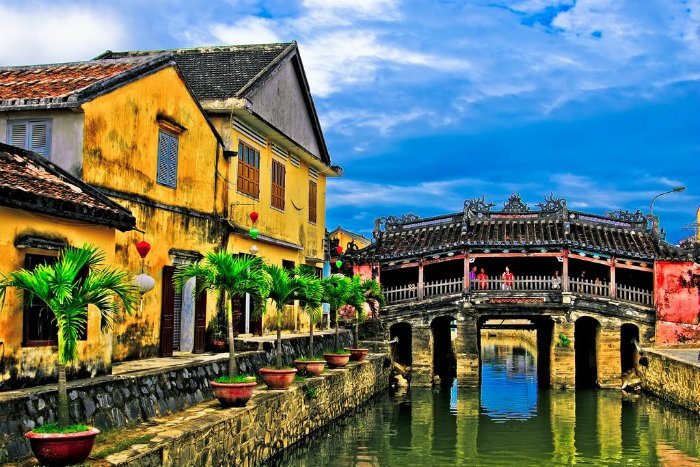 Photo: Internet
Day 2: If you are in Hoi An for more than 1 day, you should never miss My Son. From Hoi An, there are many day trips to this World Heritage Site on offer. You will enjoy learning about the history of the sanctuary and how Cham civilization once thrived. The sacred place now still retains much of its original religious atmosphere. Bring a hat on hot days and plenty of water to prevent dehydration.  
Day 3: Cham Island is one of the most eco-friendly zones in Vietnam. Recognized as the world biosphere reserve, the Island is home to a huge collection of marine and non-marine fauna and flora. People who live on the island are poor but that does not prevent them from being hospitable to their visitors. You also have the opportunity to go swimming or snorkelling on such trip. In order to get to Cham Island, you can contact one of the tour companies in Hoi An.  
Day 4:  Finish up your shopping and photo-taking before taking off to Hue. There are both local buses and tourists buses that depart hourly or bi-hourly from Hoi An to Hue. It takes 2-3 hours to get from one place to another but the road that leads leaves no space for boredom. Hai Van pass is impressively beautiful. You will also get to go through Hai Van tunnel, the longest one of its kind in Southeast Asia. For hundreds of years, Hai Van has inspired many artists to pain or make poems about the pass.  As you arrive in Hue, take your time to check in the hotel and walk slowly along the Perfume River. Across Phu Xuan bridge are the Imperial City and Hue Citadel, where you can learn about the last traces of feudalism in Vietnam. Much of the old architecture is retained and kept in good condition. The wall of the citadel really separates the palace from the world of motorbike on its other side.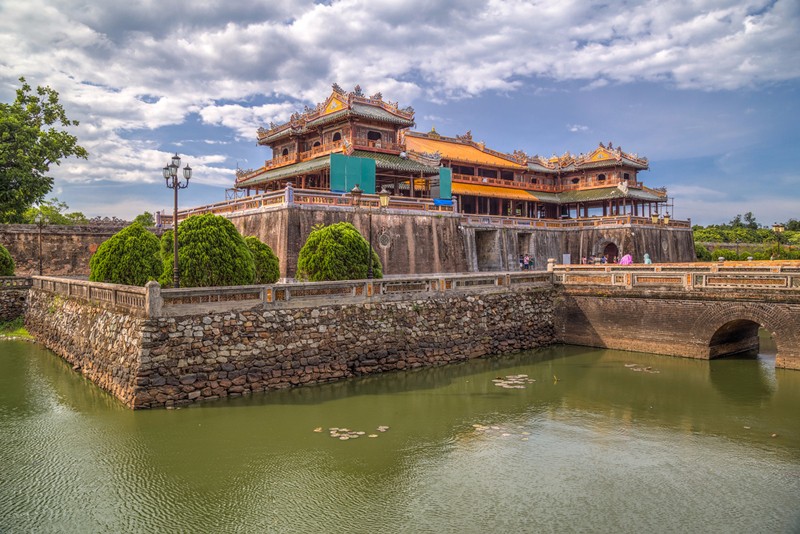 Photo: Internet
Day 5: If you are keen on more physical work-outs, you can rent a bicycle to get to the beautiful outskirts of Hue. Follow Le Loi road until you reach Dien Bien Phu. At the third crossroad, you can easily catch site of a series of attractions such as Nam Giao Esplanade, Tu Hieu pagoda, Tomb of Tu Duc, Tomb of Thieu Tri and Tomb of Minh Mang, each attached with a history and an art style. The bike trip can constitute a day tour around Hue, with the addition of Thanh Toan village and Thien Mu pagoda if you have some extra time. You can pack up some lunch for a picnic meal near the Perfume River or make a stop at Khong Gian Xua restaurant, popular among local and domestic tourists.  
Day 6: A day trip to the Demiliteraized Zone (DMZ) and Vinh Moc tunnel will make your experience in Vietnam more complete. This historically remarkable place is where lies Parallel 17 that divides Vietnam into North Vietnam and South Vietnam during the 1950s-1970s War. Since April 30th 1975, the dividing line no longer exists as the country reunited. Most day tour from Hue to Dong Ha also includes a visit to Vinh Moc tunnel. Not as fascinating as Cu Chi tunnel, Vinh Moc can match its Southern counterpart in terms of the atrocities it witnessed.  As you come back to Hue in the evening, slow down to enjoy the peace of the presence. Take a walk around the Imperial City to feel the difference at night. Do not forget to stop by one of the street vendors before crossing Trang Tien bridge for a late night dessert: Che Hue is really delicious and packed with nutrition.  
Day 7: Finish off your week-long trip with some final shopping frenzy. In Hue, you can get the finest Non la- the famous Conical Hat that is omni-present in Vietnam. Local handicrafts to be mentioned include silk products, pottery products. If you are into the traditional Ao dai, you can also have it tailored to your size at one of the stores in the Imperial Cities. As for local specialties to bring home, Hue is known for Me xung and keo vung- all sweet snacks made with sesame seeds and peanuts. They are best enjoyed with a cup of hot lotus tea.
Conversations (0)
Join the conversation
Conversations
Join the conversation
ALL COMMENTS (0)
There are no comments. Add your comment to start the conversation.
read next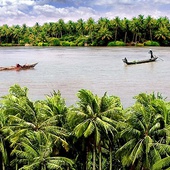 Two Weeks is a popular time frame that many families, couples and solo travellers set for Vietnam. Many combine this into their trip around South-East Asia while others as part of their summer vacation or Christmas break.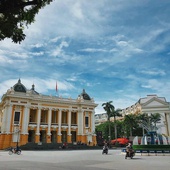 What to do in Northern Vietnam in one week? Plenty.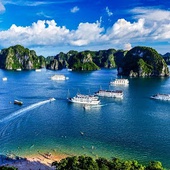 Is Vietnam in one week enough? Not quite, but why not?