Vietnam: April's highlighted event
Following is a list of arts and cultural events that will take place in April in major cities of Vietnam
Following is a list of arts and cultural events that will take place in major cities of Vietnam in April:
1. Descendance Dance Troupe Tour (Hue, Danang, HCMC - from April 7th):
The famous Australian aboriginal Dance Troupe named Descendance will be performing in Hue as part of the 2012 Hue Festival. After the series of cultural activities in Hue, Descendance will head southward with a show at Danang University of Technology and one in Ho Chi Minh Youth House.
Tickets are available for pick up from Australian consulate. More about the Dance Troupe's performance calendar
2. African Raggae Music Night (Hanoi, April 12th):
Senegal's famous raggae singer Naby will warm up the stage of Hanoi Youth Theatre (11 Ngo Thi Nham) with a colorful show. Event is organized by L'Espace, Performance starts at 8:00 PM on April 12th. Tickets are available for purchase at Hanoi L'Espace (24 Trang Tien).  
More about Naby's show in Hanoi
Other exciting events that are coordinated by L'Espace in April include:
• Electro funk group "Smooth" will be performing at L'Espace on April 5th
• Film screening "Little Nicholas" on April 6th
3. International Firework Contest (Danang, April 29th-30th):
It's time of the year when the annual sparkling event - Danang International Firework Contest makes it return to the beautiful Han river. This year theme will be "Danang's colors" and four teams have registered so far: Vietnam, Canada, China and France.
More about Danang International Firework Contest
4. Hue Festival 2012 from April 7-15:
The biennial Hue Festival 2012 is making its come back with full excitement, from April 7th to 15th. Thousands of artists from both Vietnam and participating countries will promise a fully vibrant festival in the old capital of Vietnam.
More about Hue Festival 2012
(to be updated)
Comments (0)
Your comment...
Conversations
Join the conversation
ALL COMMENTS (0)
There are no comments. Add your comment to start the conversation.
read next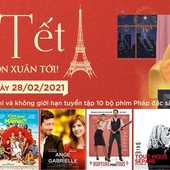 The Month of French Movies is hosted by French Institute in Vietnam (IFV) and BHD Cinema to deliver 10 fantastic movies to local audiences for free.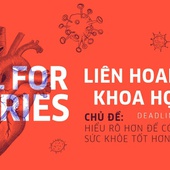 The Science Film Festival 2021 is hosted by the Goethe-Institut in Hanoi from October 1st to December 20th with available the entry for participants' submission until April 10th.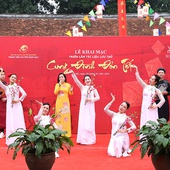 Through the precious documents and photos of the 1800s, the exhibition Tet Celebration In The Palace (Cung Dinh Don Tet) gives visitors a rare chance to get an overview of the royal Lunar New Year celebration during the Nguyen Dynasty.