Luxury Travel In Vietnam- All You Need To Know
Only well-experienced travelers can recognize that Vietnam is not all about unspoiled countryside, a long coastline offering unrivaled beaches and resorts in the region and an awe-inspiring mix of old and new. People from all over the world also come there just to experience the luxuriousness and extravagance of this country. Whether you fancy a rejuvenating break at high-end resorts, a private flying safari overlooking rolling plains, thundering waterfalls and sprawling deltas, or a beach-hopping cruise, Vietnam luxury travel could be just the ticket.
The Most Luxury Resorts
Checking into some of the country's most luxurious resorts is the best way to indulge your life. These lodgings cater to sophisticated travelers who are after high design rolled up in five-star service, offering fine interiors, chic in-room amenities and glorious city/ beach views.
Melia Ho Tram
Melia Ho Tram Beach Resort is a well-known beachfront resort in Vung Tau, only 140km from Ho Chi Minh City. The retreat exudes Mediterranean luxury with modern suites and villas tucked down lush tropical gardens and lakes. While all accommodations are well-appointed with top-notch amenities, villas especially have private swimming pools. The restaurants and bars welcome guests to an airy space where you can enjoy the authentic Vietnamese and international flavors, fresh fruit juices, and smoothies. In addition, YHI Spa is a relaxing place for guests to find balance in body and soul.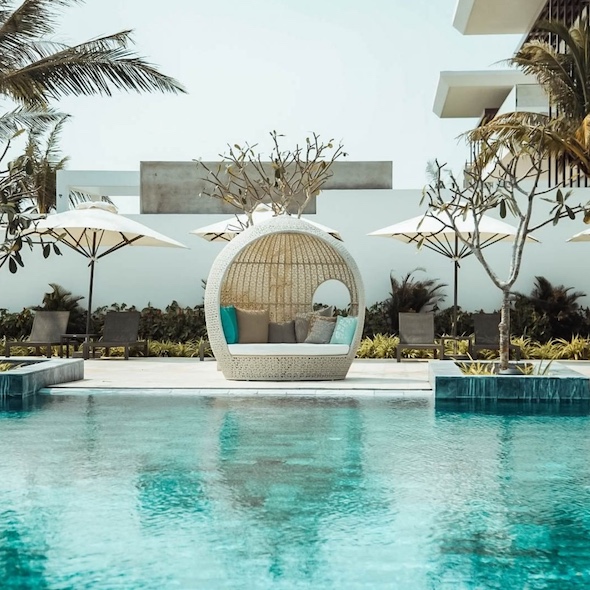 Melia Ho Tram Villa Pool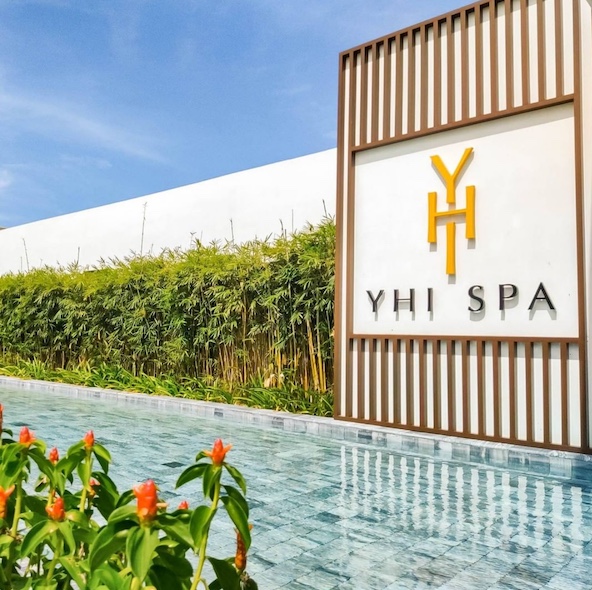 Yhi Spa at Melia Ho Tram

Four Seasons Resort The Nam Hai
Hoi An Ancient Town, Four Seasons Resort The Nam Hai is renowned as one of the most luxurious resorts. This seaside splendid resort comprises a hundred of all-villa accommodations featuring authentic Vietnamese garden home style design. The interior is simple and close to nature with fantastic views of green gardens. Resort amenities are abundant with infinity pools, fitness facilities, an organic garden, tennis court, and water sports facilities. Golf lovers can also enjoy their hobby with the 2 nearby golf courses: Montgomerie Links Golf Course and The Dunes.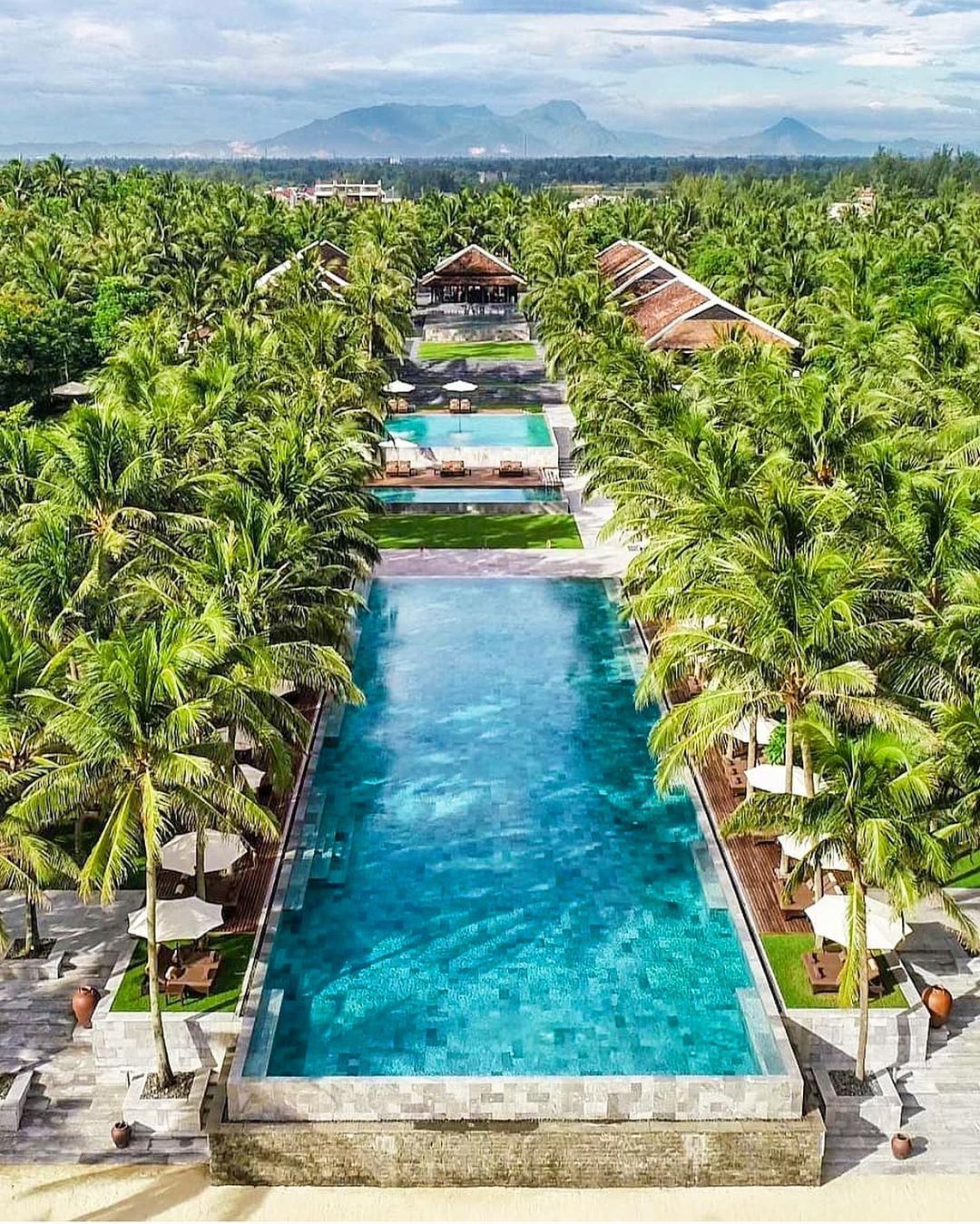 Four Seasons Resort The Nam Hai - Photo: @tropical__planet
Anam Resort Cam Ranh
Lying on a long stretch of the beautiful beach against the jungle-clad mountain backdrop on Cam Ranh Bay, the Anam Resort showcases Indochina colonial-era charm in harmony with Vietnamese cultural identity. The resort comprises over 200 rooms, villas, and suites with spectacular views enjoyed from the balcony or outdoor terrace. Private swimming pools are also available in the villas. A fine range of restaurants offers home-style traditional Vietnamese dishes, American-style beach BBQ, French and European delicacies as well. After the meal, stop by one of the stunning bars to sip refreshing cocktails or champagne.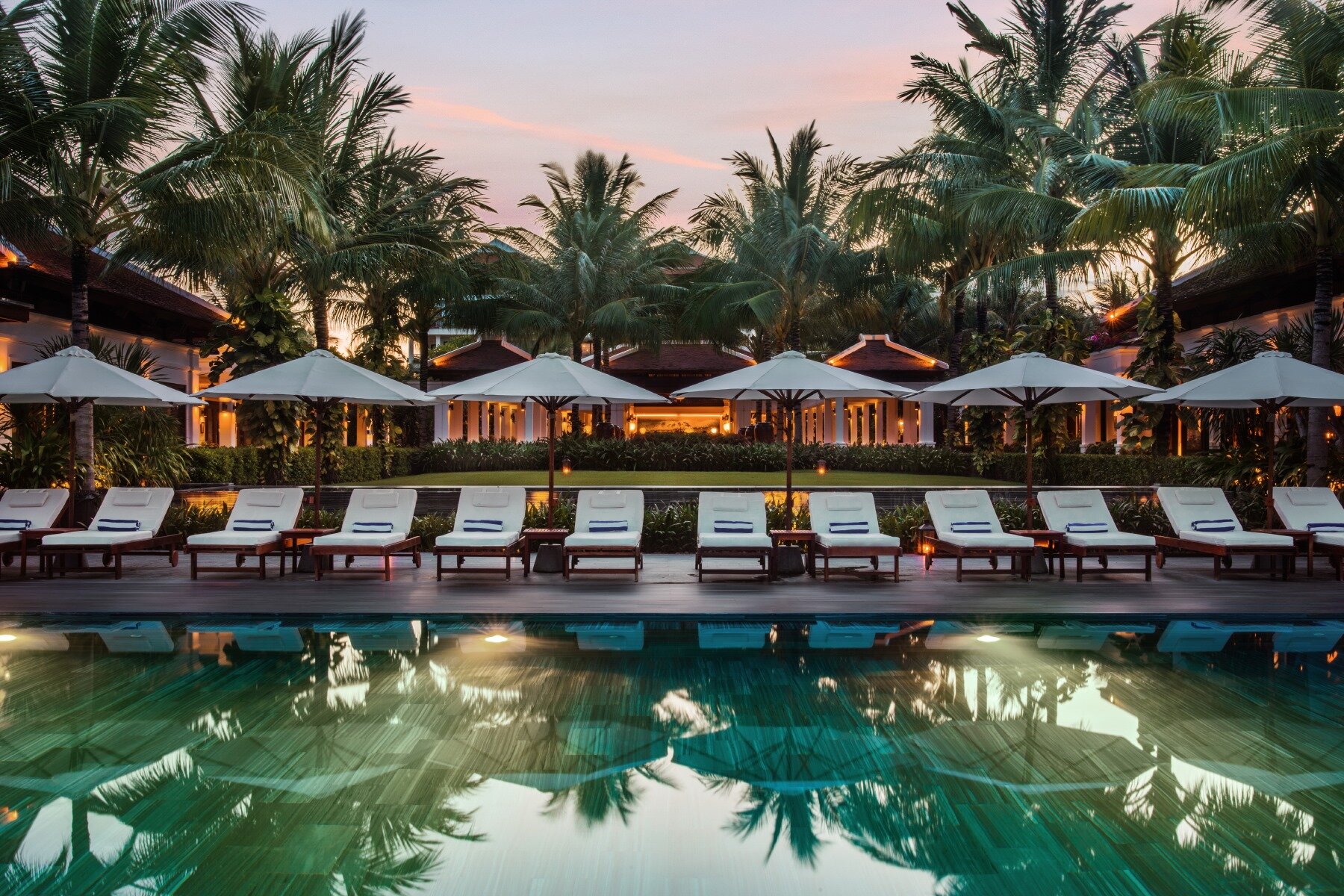 Anam Resort Cam Ranh

An Lam Retreats Ninh Van Bay
An Lam Retreats Ninh Van Bay is uniquely designed for adults with a dramatic location on the jungle-clad peninsula where guests can entirely relax in nature. Everything in An Lam Retreats is environmentally-friendly, from natural constructing materials to surrounding tropical forests. This small-scale resort consists of only 37 timber villas with pools, bringing a wonderful feeling of private and secluded. With a lot of wellness programs and modern treatments, Jungle Spa is the best place in this resort for you to get deep relaxation.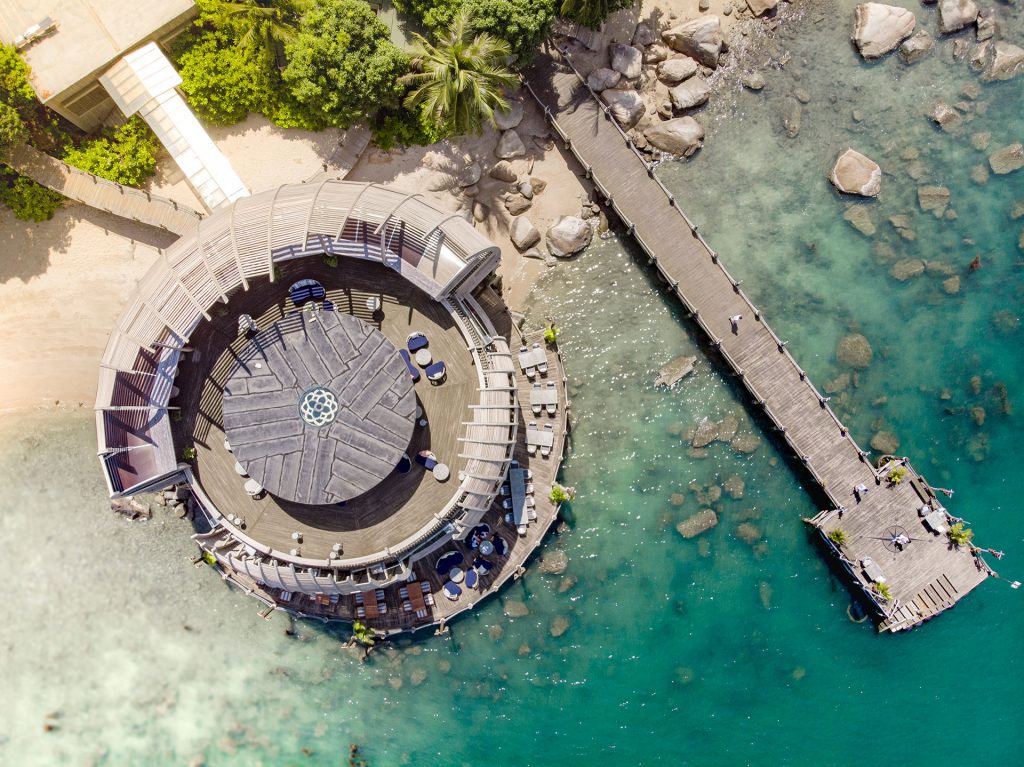 An Lam Retreat from above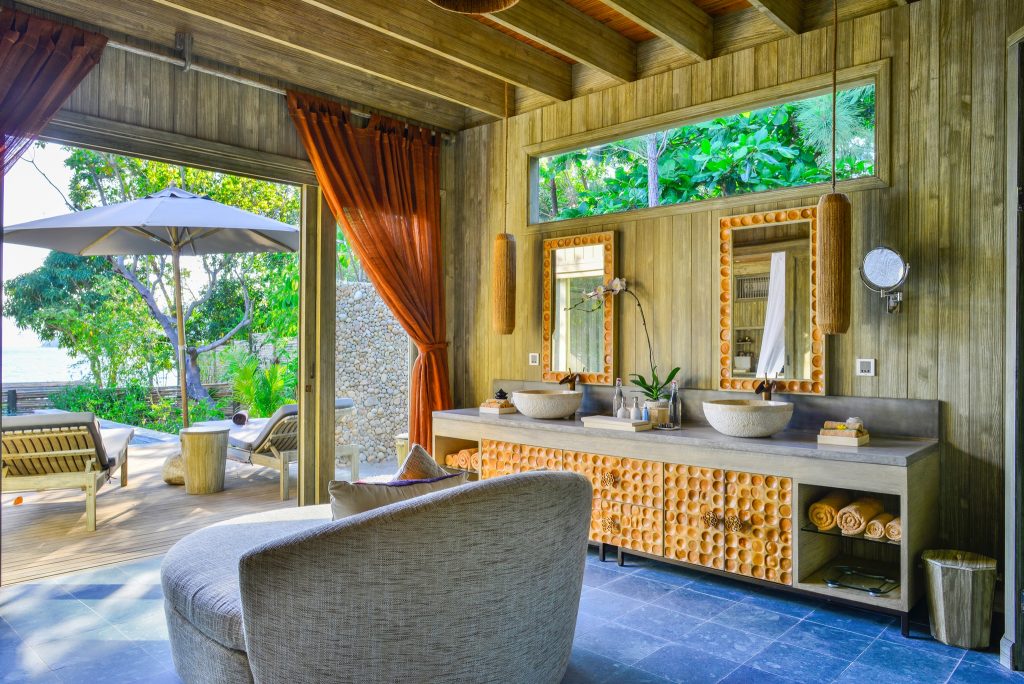 Beach Villa at An Lam Retreat

The Most Extravagant Dining Scenes
Restaurants in Vietnam today go far beyond local cuisine and traditional outlook. From north to south, big cities are ubiquitous with luxurious restaurants and extraordinary culinary experiences. Keep scrolling to find out 5 of Vietnam's most opulent dining spots below.
El Gaucho - Various Cities
Alongside the vibrant expansion from North to South, everything in El Gaucho Argentinian steakhouse is done with passion. Not only the beef here is of premium quality, but the restaurant's opulent interior design also inspires you. In a warm contemporary setting with a huge dimly-lit chandelier and brick-exposed walls, extremely delicious beef steak is worth your money. The restaurant also has burger, lamb, pork, chicken, and a vast selection of wine and cocktails.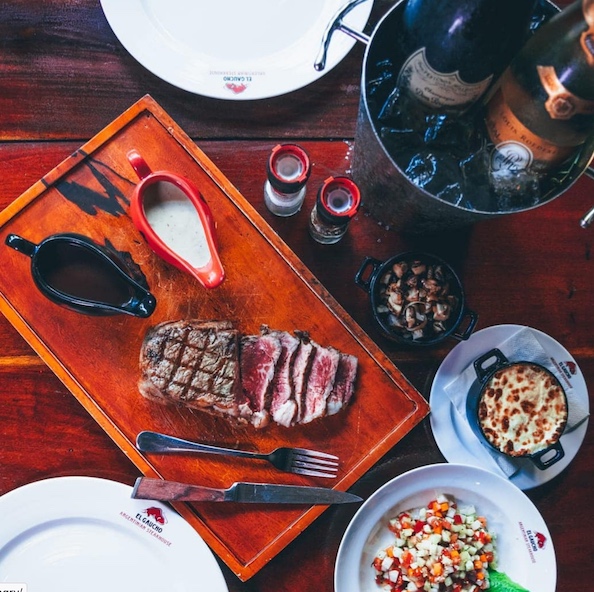 El Gaucho Restaurant

Inter Nos - Saigon
Set inside the Thao Dien area, District 2, Inter Nos – Italian & Grill Restaurant is a top pick for gourmands fond of Italian cuisine. In a large and peaceful space, the restaurant brings a sense of coziness and romance with the shimmer of light, crystal clear glass windows, and eye-catching flower arrangement. Inter Nos treats guests authentic Italian specialties namely pasta, risotto, and fettuccini along with more than 200 types of wines.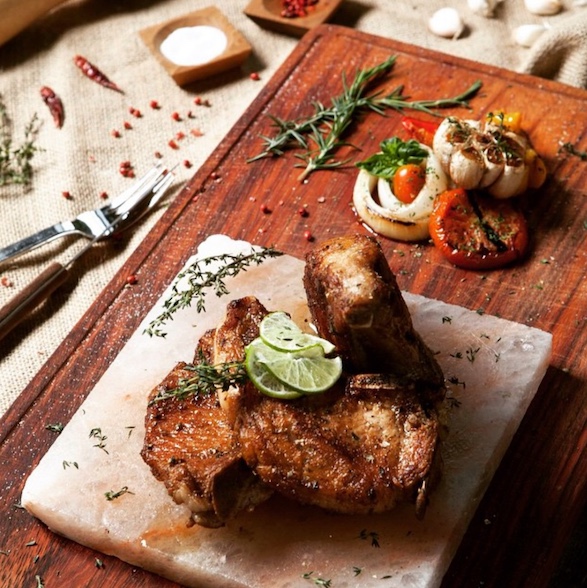 Inter Nos Saigon's Iberico Pork - Photo: @internos.saigon

Citron Restaurant - Danang
Citron Restaurant is a popular dining spot for upscale tourists to InterContinental Danang Sun Peninsula Restaurant. This world-class restaurant occupies a prime location, overlooking the majestic Son Tra Peninsula. Featuring a sophisticated style design, the dining tables here are uniquely conical-shaped modeling after the traditional hat of Vietnam. Sitting at the table just like hanging in midair, savoring a mouth-watering fusion menu of Asian-European cuisines, and listening to the delightful sounds of the wind and sea is definitely the best experience you have in life.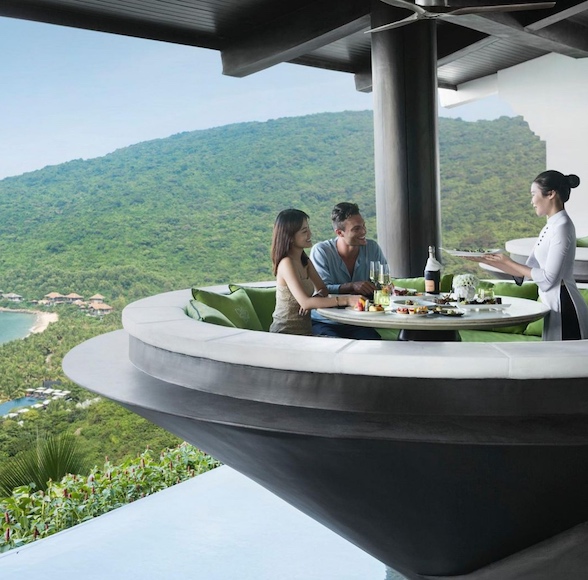 Citron Restaurant - Photo: @intercontinentaldanang

Co Dam Vegetarian Restaurant - Hanoi
Co Dam takes vegetarian culinary arts to an elevated level, offering exquisitely prepared and fresh meals. The design is dramatic, following the zen-inspired theme of its sister outlet (Uu Dam and Sadhu). Advanced reservation is a must and expect to spend $100-150 for dinner for 2.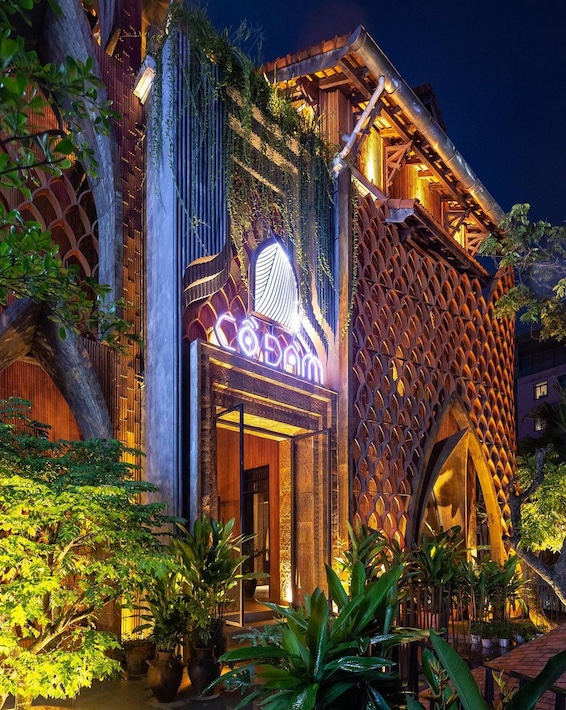 Co Dam Restaurant Front- Photo: @codamchay

Experience That Can Be Found Nowhere Else
Mega yatchs, limousine transfer, helicopter tours and luxury golf break soon emerge as Vietnam's highlights. Whether you are here for a short business trip for need some serious lavish travel experience, there are bountiful choices. 
Cruise
Vietnam comprises a vast range of award-winning cruise lines which allow you to start your dream vacation on a hi-end cruise line either to the UNESCO-listed Halong Bay or Mekong Delta. The experience will give the chance to admire awe-inspiring scenery, enjoy world-class dishes, and have many dazzling activities to dive into. While Mekong Princess Cruise is a well-known brand-new boutique cruise in Southern Vietnam, Elite of the Seas and Paradise cruises are top picks in Halong Bay.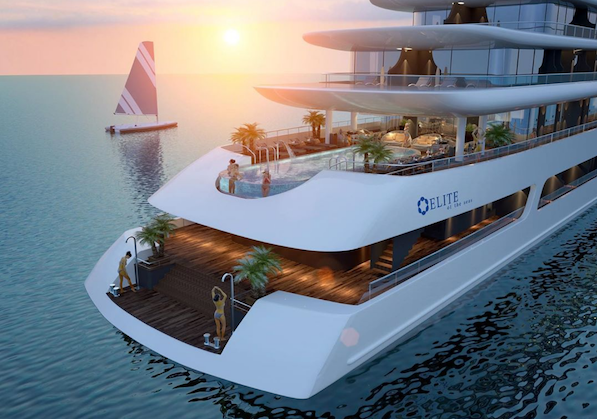 Elite of the Seas Cruise - Photo: @stellaroftheseas

Helicopter
So if you've got the cash to splash, hire a private jet to upgrade your travel to a new level. Prestigious travelers to Phu Quoc Island can charter a helicopter from Ho Chi Minh City and seize an opportunity to say "wow" at amazing sceneries of this heavenly island from the top dimension of the helicopter windows.
This journey will last 1 hours 45 minutes and the charter price may start at USD $20.000 per one way. Hai Au Aviation also conducts daily flight from Hanoi to Halong Bay and back, with the option of touring the Bay itself for a short ride. However it is best to check the weather in advance as during March and April the flight may get cancelled due to overcast weather.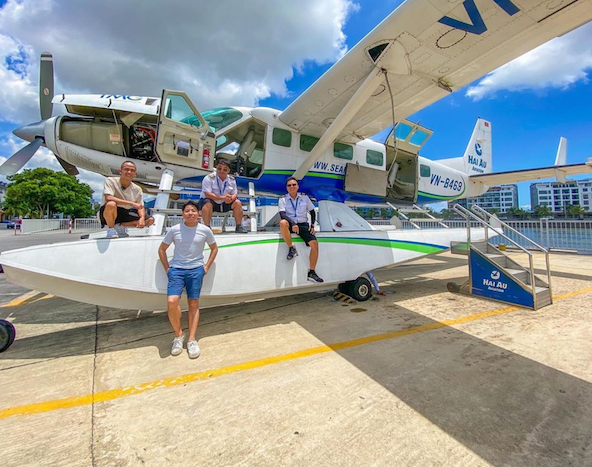 Photo: @haiauaviation
Golf holiday
Scattering from north to south of Vietnam are many world-class golf courses. Most golf courses are situated with the hi-end resort complex. Therefore, guests will also have access to upscale accommodations and fine restaurants. Take Ho Tram as an excellent example, this 18-hole golf has won multiple awards and also links to Asia's leading 5-star Grand Ho Tram Resort.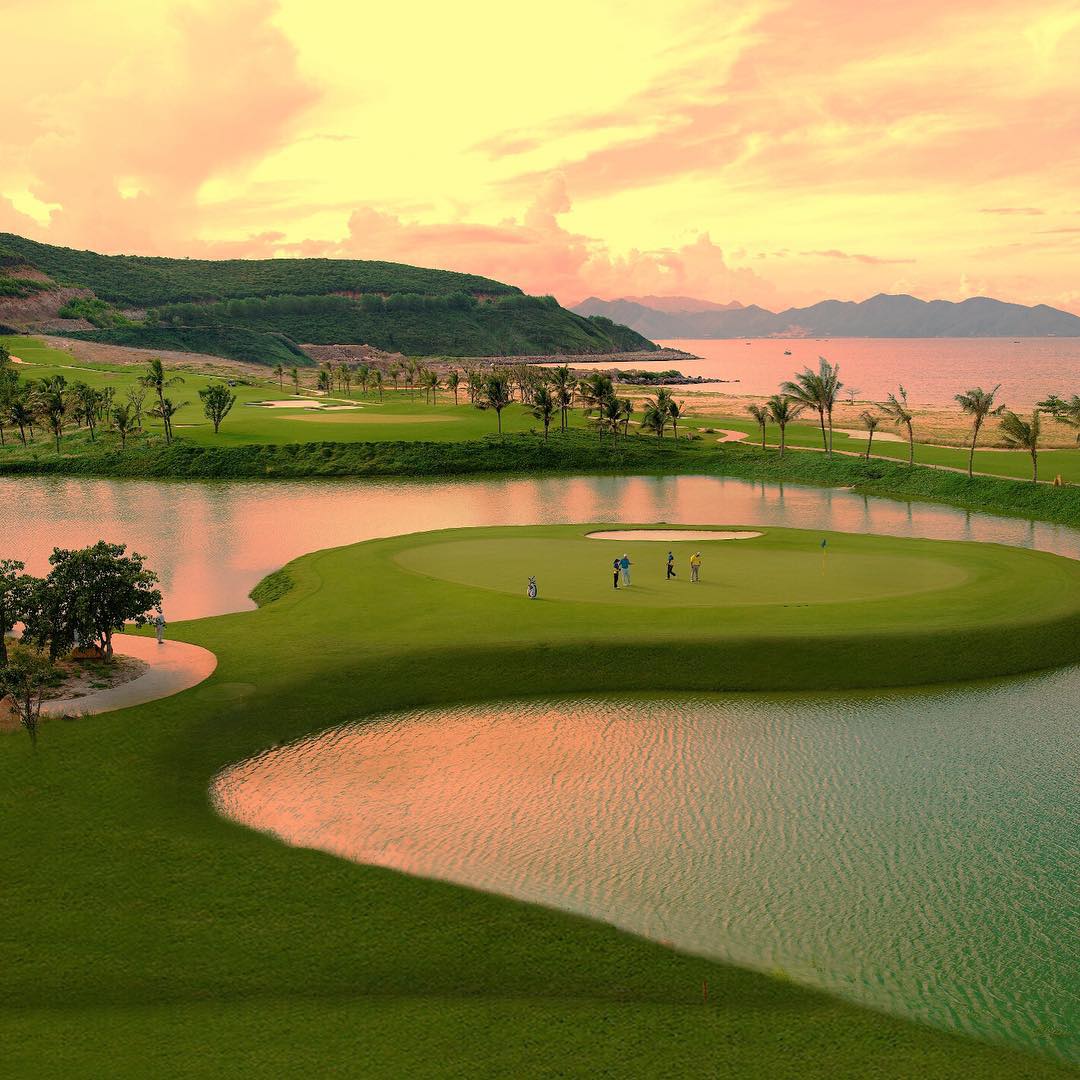 Vinpearl Golf - Photo: @vinpearlgolf
Conversations (0)
Join the conversation
Conversations
Join the conversation
ALL COMMENTS (0)
There are no comments. Add your comment to start the conversation.