Vietnam's most favourite TV comedy show is back
Following 2020's show cancellation, the special "Táo Quân" format of the popular "Gặp Nhau Cuối Năm" (Year-end Gala) Comedy show is confirmed to be broadcasted on the 2021 Lunar New Year Eve.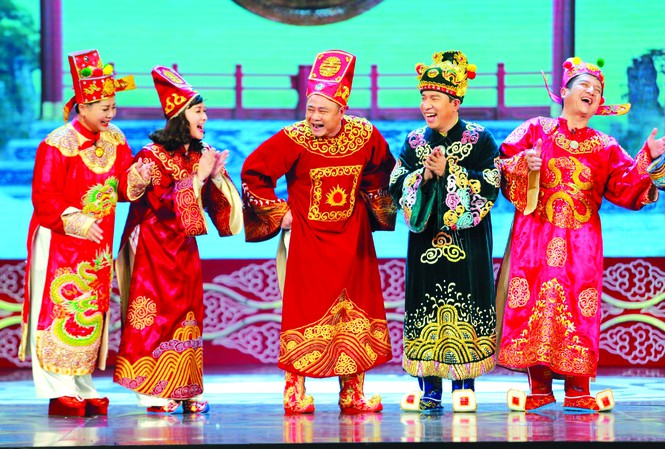 Tao Quan TV Show - Photo: vtv.vn

"Táo Quân" is the biggest annual comedy show of which plot is based on Vietnamese folktales of Kitchen Gods who exist in every household and go to heaven, once every year, on the 23th of Lunar December to meet Jade Emperor, the mightiest God, and report everything happened throughout the year. The Year-End Gala, as known as Táo Quân, gathers different deities in charge of the country's different majors such as economy, education, transportation, medication, etc. Through the performances, all issues and concerns of Vietnamese society are satirically recapped, earning plenty of laughs and love from nationwide audiences.
Last year, the format of Year-End Gala was changed by the organizer, Vietnam Television Film Center (VFC), after 16 years of producing Táo Quân but this transformation drew controversy among audiences about its impressiveness and failure to deliver many accomplishments and problems. Thus, when the show is announced to return with the unchanged popular actors and actresses, audiences throughout the country have massively spread their excitement and expectation towards the Lunar New Year Eve night, when the show is broadcasted.
Due to the unexpected development of the Covid-19 in Vietnam, the last part of Táo Quân was recorded without the audience to prevent the feasible infection of the virus. However, the show is still broadcasted on February 11th evening (Lunar New Year Eve) with propitiously full of hilarious and meaningful messages.
Comments (0)
Your comment...
Conversations
Join the conversation
ALL COMMENTS (0)
There are no comments. Add your comment to start the conversation.
read next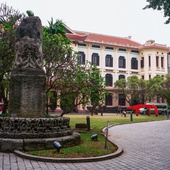 Vietnam Fine Arts Museum has recently introduced a mobile application, named iMuseum VFA. This is a multi-media application, enabling visitors to take virtual tours with high-quality presentations, documents and photographs.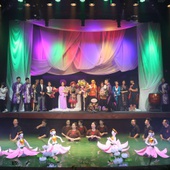 Vietnam Puppet Theater will introduce a new show to tourists with the name "Trang" (The Moon).