A Vietnamese epitome in the International Tea Festival
Vietnamese and many tea lovers are all looking forward to November when the first international tea festival is held in Thai Nguyen, the tea hometown of Vietnam.
For a long time, Thai Nguyen has been regarded as the most famous tea zone in Vietnam with diversified special tea products such as Tan Cuong tea, Shan Tuyet tea. With the massive integration of Vietnam to the world, the brand of Thai Nguyen tea has crossed the borderlines and become favorite to customers in numerous countries, especially harsh markets such as the US and UK. Therefore, the appearance of the first Global Tea Festival ever in Thai Nguyen is a substantial qualification to Thai Nguyen Tea brand and its top class quality, as well as a great opportunity to further promote this product to the international customers and promote tea trade among participating countries.
The festival is expected to be showcase many Vietnamese traits, including many cultural features of Vietnam are about to convey to international guests during the festival time via various exciting activities.
As scheduled, the International Tea Festival in Thai Nguyen is taking place for 5 days from 11 to 15 November in Thai Nguyen City and Nui Coc Lake tourism zone. 10 countries, including many leading nations on tea industry such as Pakistan and India who participate in this special event to introduce their best tea products as well as their tea culture to guests. Vietnam, the host of this tea festival, joins the event with products from 50 villages and 25 tea producers in 30 districts. 
As it is the first time ever a global tea festival is organized in Vietnam, the host is working diligently in preparation to make it one of the most spectacular and unforgettable events for international tea industry.
In order to attain the target, Vietnamese organizers concentrate on expressing "Vietnamese features", which can apparently enhance attraction and diversity of the festival. The features are supposed to focus on Vietnam tea elites, unique tea processing methods and numerous other aspects of Vietnamese culture and society from cuisine to tourism and art. With those abundant cultural activities, tea forms only a half of the festival, guests are about to enjoy another half of a mini epitome of Vietnam shown in visual, exciting and alluring events which guests are irresistible to skip.
A holistic sight on 2000 years history and culture of this charming country as well as an insight view on unique character tea culture in Vietnam can be found at a special exhibition on Vietnam and its tea culture taking place during the festival. Guests who are interested in Vietnam food culture cannot miss the traditional cuisine fair, where diverse special dishes from the North to the South of Vietnam, are cooked and served with hospitality of the host.
For those who love to enjoy typical Vietnamese atmosphere, the street festival and other traditional games such as human chess, martial art performances and yacht racing are among the best options. For those who appreciate traditional beauty of Vietnam women, there is a Miss Tea competition, where gathers beautiful and talented women from all tea zones in Vietnam, to enjoy.
There can be no word that expresses completely how wonderful and lively the event will be - with charming Vietnamese elements be surely shown. Realizing that not all tea fans can afford the time and finance to travel in the busy November month, VietnamOnline.com will be running special column features and videos to help readers experience the tea festival. Make sure you check the News and Events section frequently for latest updates. If you have any questions, email us editors@vietnamonline.com.
And for any visitors coming to Vietnam in November, the event is definitely a must come, must join. 
---
More about the International Tea Festival 2011:
Comments (0)
Your comment...
Conversations
Join the conversation
ALL COMMENTS (0)
There are no comments. Add your comment to start the conversation.
read next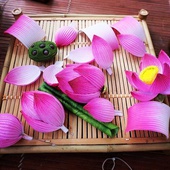 The Ministry of Culture, Sports and Tourism informed that an exhibition honoring Vietnam's cultural heritage and traditional handicrafts will be held in Ninh Binh province from 17 to 24 December 2021.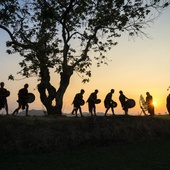 To celebrate the Vietnam Cultural Heritage Day on 23 November, the "Vietnam Cultural Heritage Space" exhibition will be organized both online and offline from 22 November in Hanoi.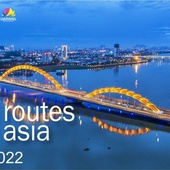 On October 11, the World Routes in Italy announced that the 16th Asian route development forum will be organized in Da Nang city on 6-8 June 2022 with the host of Da Nang People's Committee, Department of Tourism, and IPP Travel Retail.