An Essence of Vietnamese Soul
Leave Vietnam for merely half a year and sometimes one will just be shocked by how many things have managed to change in such little time.
Leave Vietnam for merely half a year and sometimes one will just be shocked by how many things have managed to change in such little time. But if he asks what has mostly stayed the same, 20 years plus after the country rejoins the world, the answer is likely going to be the wet market.
More than 70% of the country's population is still employed in the agriculture sector. Hanoi, Ho Chi Minh and other big cities of Vietnam all have their "green perimeter" in which farmers grow their crops and herd their livestock. The close proximity allows for fresh produce to come in the cities everyday, in a matter of few hours. This makes for no shortage of recently-butchered meats and just-picked vegetables (see how much grocery costs in Vietnam).
The majority of these foods are sold at wet markets scattered across towns. Big cities like Hanoi often house up to hundreds of such open fairs, which range in size, from small gatherings that take up only a few square yards, to several-hectares ones in some places like Hanoi's all-too-famous Thanh Cong market.
A good chunk of the wet market is devoted to fresh produce. One does not come to such market for processed or packaged food. The commodities are mainly of fresh nature. There certainly are other oddities being sold, from bath products, silverware, to on-the-spot snacks and dried food, but "the Gods", as Vietnamese customers are often referred to, like to have them fresh. This can explain why "Have it your way" Burger King finds it hard to live up to its own promise on the other side of the globe.
It is almost magical that the wet market comes into existence. Most are situated in residential areas, without official permission. People often have to close off entire streets to make room for the meets. While inconvenient to some, this offers great opportunities for most, as fresh food is sometimes only a walk down the stair away. For many who live in busy quarters, as traffic remains a head-aching problem, having to commute 2 hours a day to get food is simply out of the question.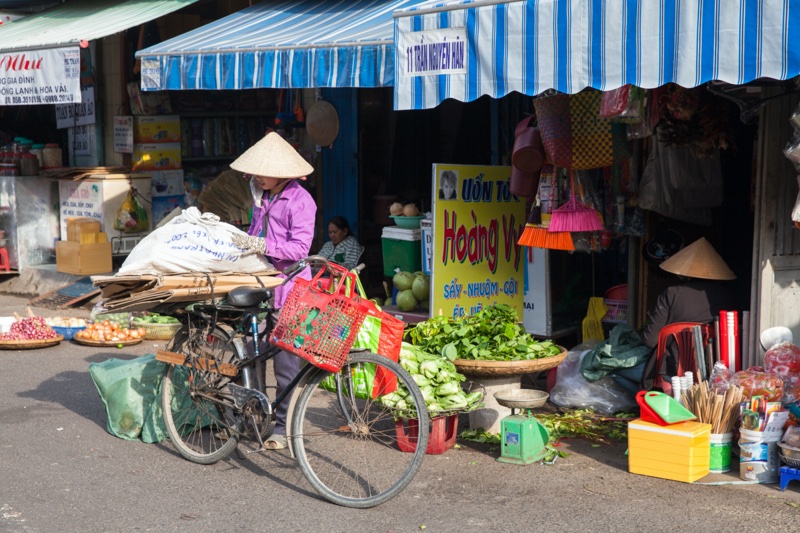 Wet markets often meet very early and many sellers leave as soon as the women of modern Vietnam take off their aprons and head to work. Night is day for some farmers who often bring in their produce as early as 3 or 4am. The night dew adds a touch of beauty and that hint of freshness, but the main point is the lower temperature works to keep the food unspoiled. The fact that Vietnamese maintain their appetite for fresh food makes for a rather seemingly bizarre lifestyle. People get up early to go to markets, and to many that one hour wandering around is the only exercise they ever need. Hot breakfast served fresh after workout included.
Wet market not only serves the intended purpose well, gradually it has also grown into one important part of the Vietnamese culture, a tradition of sort. It has become a place where people meet and talk, enjoy the sight of familiar faces, and blend in with the flow of life. They come to indulge in the sights and smells, and bask in the glory of all that is so familiar yet so rich in culture. They are here to remind themselves that this is what the people have been doing for thousands of years. Many come just for the experience. There is even a specific term, chợ Tết (Year's end meet), for which the very sound brings excitement to the Vietnamese. Chợ Tết has established itself as a staple of the Vietnamese Tết holiday. As noisily soulful as the market already is, Tết brings it to a whole new level, one that even the diehard fans find hard to fully explain to a foreigner. Among many others, chợ Tết is a cultural event of such significance that one simply can not miss during the period.
Good thing has to come to an end too. As major cities are undergoing major renovation, the wet market is seen as something of the past and not befitting the modern images of Vietnam's new economic powerhouses. Many are being disbanded, others moved and downsized. Skyscrapers and supermarkets, dry soulless hard concrete as they are, slowly replace the old joyful ground. Questions are being raised and opinions voiced as to whether to keep up with progress or to retain such unique identity. The debate rages on while some keep on tearing down pillars of traditional importance.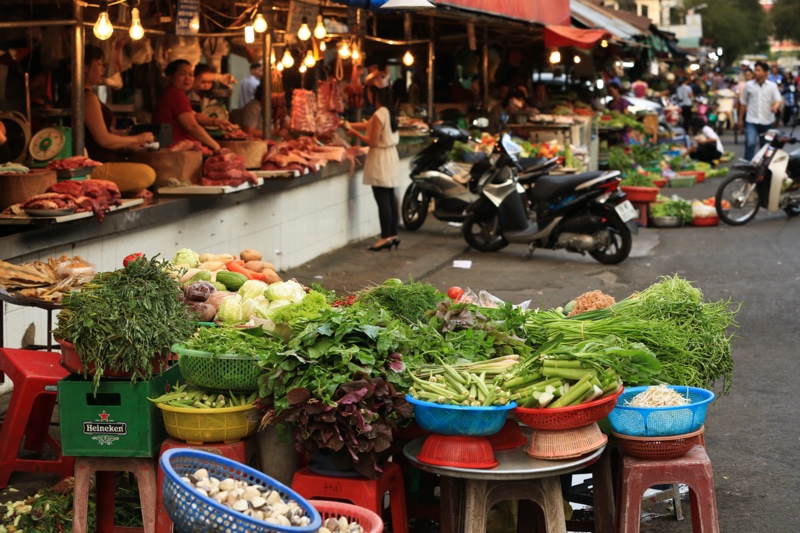 It is a difficult task to mix the old and the new. In the meantime, Vietnamese are happily enjoying what fresh food they can, while they still can.
Conversations (0)
Join the conversation
Conversations
Join the conversation
ALL COMMENTS (0)
There are no comments. Add your comment to start the conversation.
read next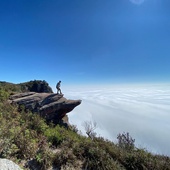 Moc Chau Town is among the top-rated tourist destinations in northern Vietnam brimming with ultramodern and natural sightseeing attractions.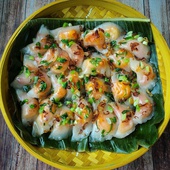 Vietnamese cuisine has long been known as among the most abundant and delicious cuisines in the world.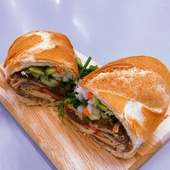 Long queues of Saigoneses, tourists, and shippers in front of the "banh mi" Huynh Hoa shop have long become a familiar scene every afternoon.