Agricultural Production
According to the General Statistics Office (GSO), from 2006 to 2010, agricultural production output increase on average 4.2% per year. The growth is fastest in grain section, which sustains not only the population but also facilitates exports. Animal husbandry also rockets in terms of quantity and value per se: in 2010, the number of animal farms increase 42% compared with 2006- mostly driven by growth in poultry.
Agriculture is an important part in Vietnam economic structure. It makes a considerable contribution to export turnover, GDP and creates the largest amount of jobs, and is the main source of the poor's income. Main products of Vietnam agriculture are rice, coffee, tea, rubber, sugar and cashew nut.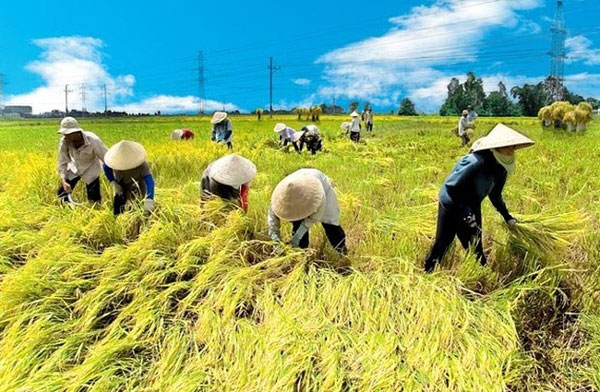 Photo: english.vietnamnet.vn 
Since the economic reform in the 1980s, Vietnam has obtained a number of achievements. The average growth rate has increased significantly at 4.3% per year. Contrary to the lack of food in the past, at present, Vietnam is the second biggest rice export country in the world.  Besides, the level of production has advanced with a lot of modern technology being applied in production. Therefore, the annual yield increases remarkably.
Produce and other agricultural products see new advances in both quantity and quality. In addition, farmers' life, which deeply bases on agricultural production has gradually improved. Vietnam natural conditions have some advantages for agricultural development. There are two vast, rich, and flat deltas: Red river delta and Mekong river Delta; which consequently base the two largest cities in the country - Hanoi and Ho Chi Minh City. There are, however, some certain disadvantages to agriculture brought about by natural factors.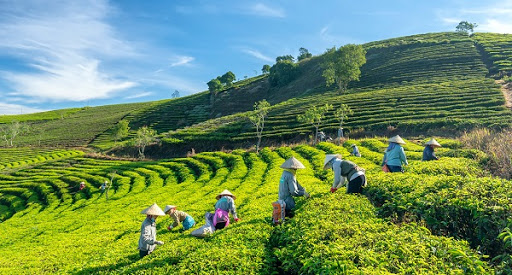 Photo: tailieu.ttbd.gov.vn
First of all, the weather is often unstable with frequent drought or flood. Climate change also has bad impacts on agricultural production. As a result, floods and droughts occur more often, wrecking serious havoc. Rising sea level, especially in Southern Vietnam, narrows the cultivable surface area.
For the coming ten years, the government has pointed out the main targets to achieve in agriculture. Firstly, national food security must be ensured. Secondly, agriculture has to supply enough raw materials for industry. Thirdly, export turnover increases to 8 – 9 billion USD per year. Besides, Vietnam government brings out policies to raise agricultural product consuming capacity. Specifically, technical and scientific achievement should be widely applied in agricultural production in order to obtain the goals of high productivity, high quality yet at affordable price.
Related Readings:
Comments (0)
Your comment...
Conversations
Join the conversation
ALL COMMENTS (0)
There are no comments. Add your comment to start the conversation.