Hoi An listed in the Top 10 Global's cheapest tourist destinations
Along with Bali in Indonesia ranked 4, Hoi An is one of the only 2 destinations in Southeast Asia among 10 world's cheapest tourist destinations at the 8th rank.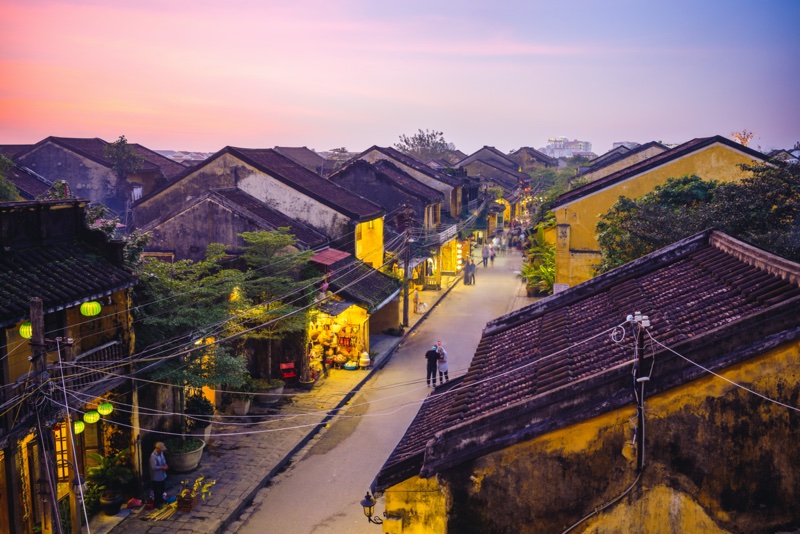 Hoi An ancient town in Vietnam
The ranking is evaluated on the minimum budget that travelers most likely to spend on their holiday including coffee, beer, coke, water, sunscreen, insect repellent, and dinner with 3 courses and a bottle of wine. The research was carried out in 46 different tourist attractions in the world. 
A reputable currency exchange agency in England named the Post Office has published the annual Holiday Money report showing that the average daily cost in Hoi An and Bali is £58.39 ($80.51) and £55.01 ($75.89) respectively. The report also mentions that travelers often need to pay £2.85 ($3.93) for a can of beer and £0.71 ($0.97) for a cup of coffee at Hoi An's resorts.
On top of the list is Sunny Beach in Bulgaria where vacationers just need around £27.71 ($38.22) for a day here. It is followed by Turkey's Marmaris at the average cost of £37.19 ($51.33) per day.
Hoi An - the famous trading port for centuries attracts tourists not only by the ancient beauty, the unique architecture, the hospitable people but also by the untouched nature of An Bang and Cua Dai Beach. Hoi An promises a holiday full of experience and blissful moments at a very reasonable cost.
Comments (1)
Your comment...
Conversations
Join the conversation
ALL COMMENTS (1)
A
Tony Attewell
Hoi An is the real Diamond of all South East Asia. We are from New Zealand and have been there three times now. We call Hoi An our 2nd home. The people are just gorgeous we have unofficially adopted two local women in there 20s and 30s as our VN daughters. We talk to them every week via what's App. Life is really tuff there at the moment under strict Covid lockdowns. We prey and wish them well. Xx
1 year, 4 months ago
1 REPLY
read next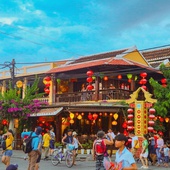 Hoi An Ancient Town in Central Vietnam has recently been ranked as one of the 10 best car-free destinations in the world for American travelers to visit by the US magazine National Geographic (NatGeo).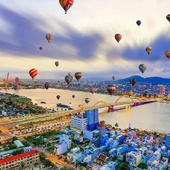 Danang City and Hoi An Ancient Town are going to hold a fascinating hot-air balloon festival on Saturday, March 27th alongside the welcoming of the first international flights to the city post-Covid-19 pandemic after two years of closure.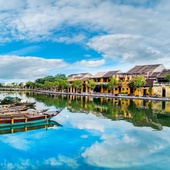 Hoi An is shortlisted among 21 world's most romantic places for couples to travel on Valentine's Day by Time Out, a famous magazine based in the UK.