Organic Market in Hanoi Attracts Locals and Expats Alike
Established only recently in the expat quarter of Hanoi, this fresh green market has attracted many locals and expats alike.
To Ngoc Van and Xuan Dieu road in Tay Ho district of Hanoi is probably best known for hosting a large number of Hanoi expats - which are reflected by the diverse range of rental and food choices here. Now this area is even better known for hosting a very special market, whose buyers and sellers involve many "Tay" (Vietnamese words for Westerner visitors and expats). 
The market starts at 9:30 and end at 12:30 of the same morning, which is quite rare for Hanoi wet markets, many of which start as early as 4 A.M (read our blog post on Vietnam Wet Markets). For a Tay's schedule, it is then quite easy to understand - no expats would wake up that early just for groceries (Expats in Vietnam were previously featured on our blog as well!). 
This market is second-to-none not only because of its irregular operating hour and its traders, but also for many other strange features. Those who come feel at ease to leave their bike unlocked and their bags almost unwatched. The parking cost is free (yes, free, in the center of city like Hanoi) and you pretty much can just leave your vehicle unattended (just in case, check out our caution about safety and security issues  while in Vietnam).
Goods selling in this market are not confined to organic vegetables and non-toxic, no-preservative items, but also pretty much anything that has a demand such as natural perfume, fresh baked goods and you-name-its. Volunteer clubs and organizations also frequent the market with their fundraising sale, a pretty new concept to Hanoians.
Many countries in North America and Europe is pioneering a movement called Slow Food and Local Purchasing, in an effort to preserve the environment and encourage healthy food consumption and community building. This green market is a true symbol of that movement and sure to attract more visitors and traders in the times to come.
Comments (0)
Your comment...
Conversations
Join the conversation
ALL COMMENTS (0)
There are no comments. Add your comment to start the conversation.
read next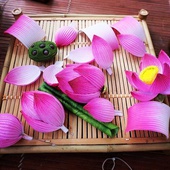 The Ministry of Culture, Sports and Tourism informed that an exhibition honoring Vietnam's cultural heritage and traditional handicrafts will be held in Ninh Binh province from 17 to 24 December 2021.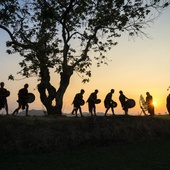 To celebrate the Vietnam Cultural Heritage Day on 23 November, the "Vietnam Cultural Heritage Space" exhibition will be organized both online and offline from 22 November in Hanoi.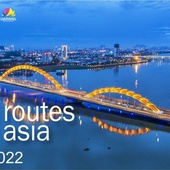 On October 11, the World Routes in Italy announced that the 16th Asian route development forum will be organized in Da Nang city on 6-8 June 2022 with the host of Da Nang People's Committee, Department of Tourism, and IPP Travel Retail.