Island-hopping in Vietnam: The Ultimate Guide
Vietnam is blessed with beautiful landscapes and abundant nature all across the country. With over 3200km of coastline, the country boasts many world famous tourist attractions and among them, poetic pristine islands that crowd along the S-shape is worth every mention. Travelers can enjoy themselves by immersing in the historical traces of civilization, conquering the wild forests and rugged cliffs, or blending in with the crystal blue sea and exploring the marine ecosystem. The islands of Vietnam sure are the perfect place for any travel soul, whether you are keen on a relaxing vacation or favor the adventure style.
Con Dao island - where nature and history collide
What's there
Con Dao is actually an archipelago consisting of 16 different small islands off the South coast of Ba Ria-Vung Tau province. Although many hotels and resorts have sprung up on the island, Con Dao's children still retain their unspoiled beauty.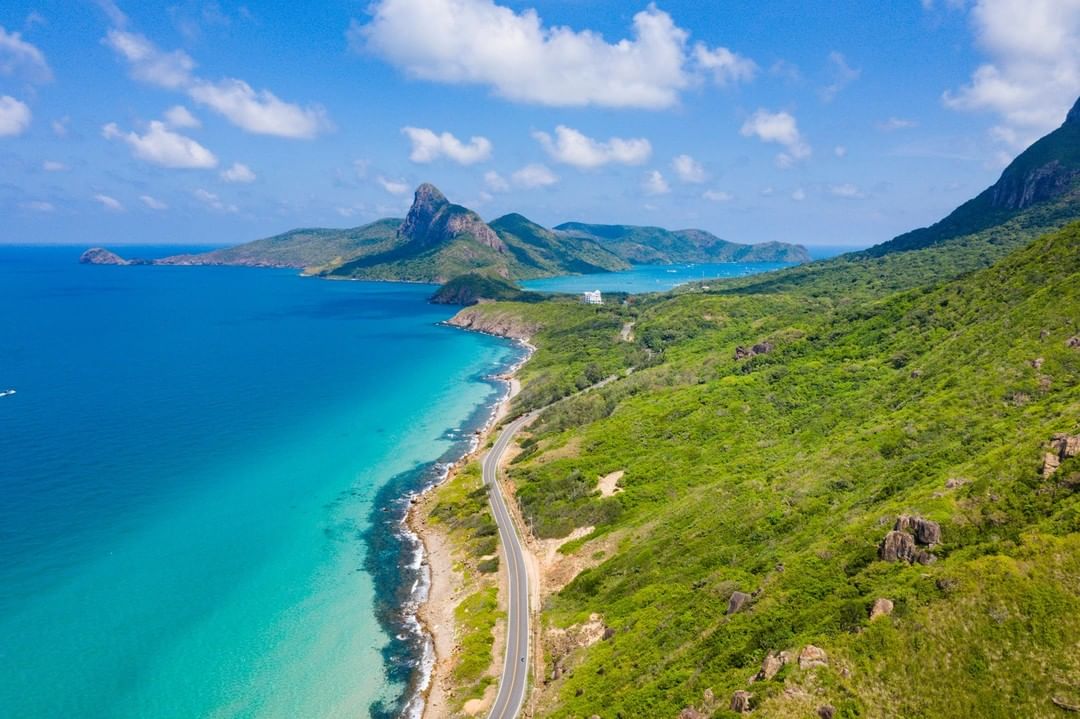 Photo: @fantasea.vietnam
Mother Nature has gifted the island with majestic scenery. Travel+Leisure magazine and Lonely Planet have once praised Con Dao as one of the world's most stunning islands with boundless white sand, pristine emerald beaches, green coconut palms side by side by steep cliffs, and spectacular coral and marine ecosystems. Travelers can come to this tourism paradise to explore Con Dao National Park by taking part in hiking and turtle conservation activity, or capture the alluring of Dam Trau beach through a snorkeling trip.
To fully experience the charm of the island, plan a memorable stay at the best accommodation. The two best places to book in Con Dao undoubtedly go to Sixth Senses Con Dao and Poulo Condor Boutique Resort & Spa.
Sixth Senses Con Dao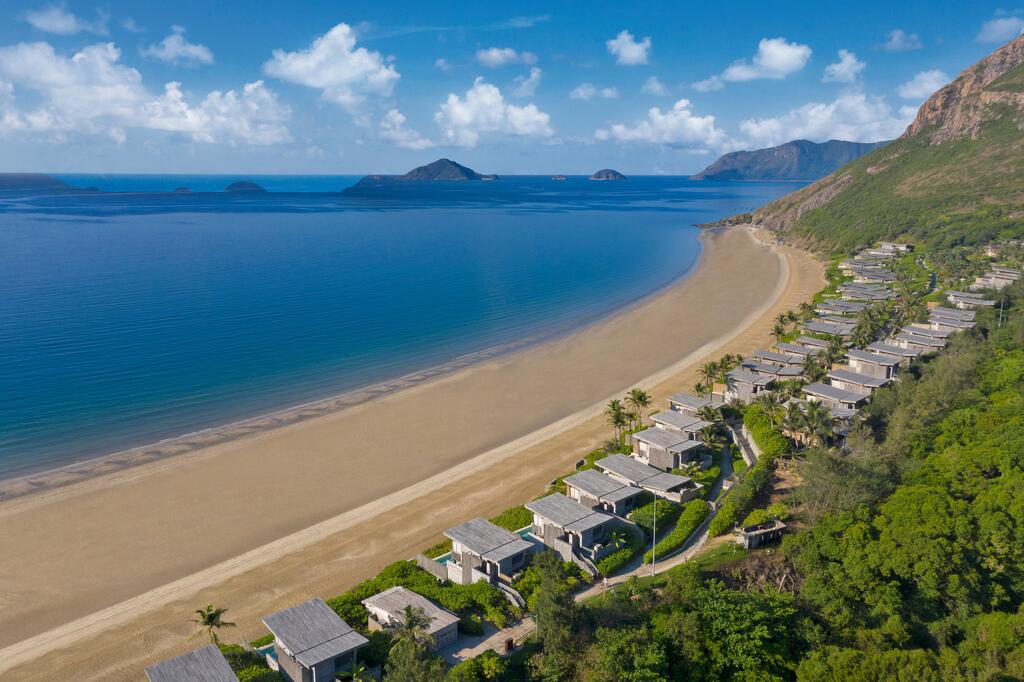 Sixth senses Con Dao Resort
Six Senses Con Dao is located in the center of Dat Doc beach. This place is known for its unique and creative architecture and eco-friendly concept. All construction materials are from natural sources. Surrounding 50 wooden villas is the lush forest in the back and the endless ocean in front. Services at the resort are worth 5-star with a private beach, day spa, tennis court, water sports, etc. One notable feature is that the resort restaurant serves meals cooked with organic ingredients and served wherever you like. Coming to Sixth Senses, guests will have the chance to taste the salt of the sea, smell the captivating aroma of the food and wines, feel the ocean breeze touch the skin, watch the sunset on the mountains and listen to the waves crashing the shore every morning. A healthy and meaningful stay for everyone.
Poulo Condor Boutique Resort & Spa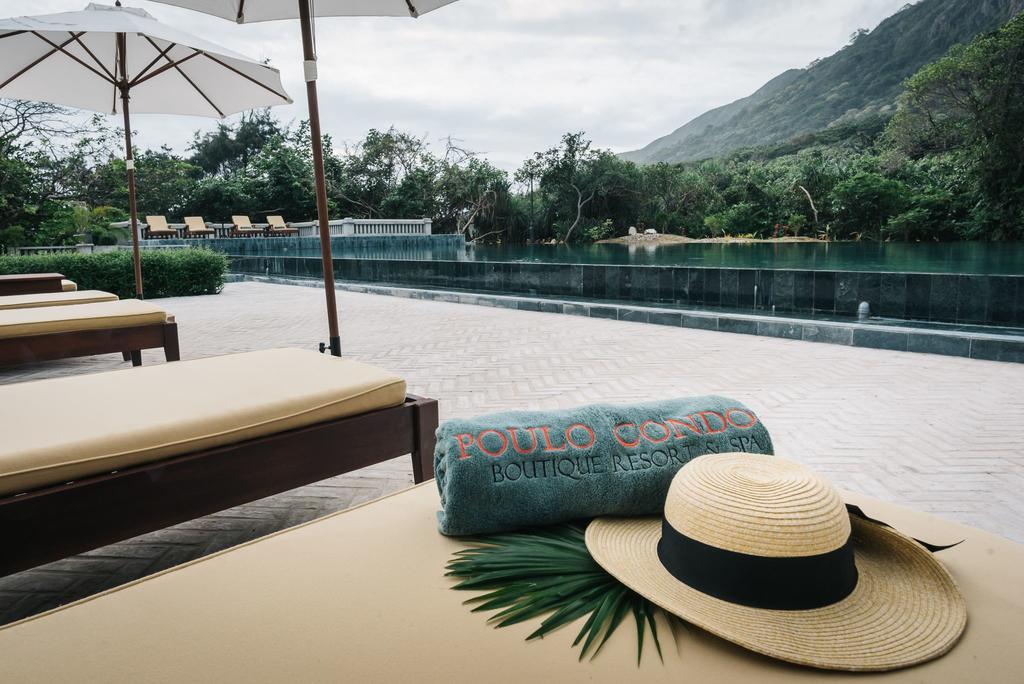 Poulo Condor Boutique Resort & Spa
Just a 6-minute walk from the beach and set in a private garden, Poulo Condor Boutique Resort & Spa offers other romantic accommodations in Con Dao. The resort is also very close to Con Dao prison and Con Son airport. Unlike anywhere else, the resort appears like a Contemporary, fun picture. The design is a harmonious combination of the characteristics of colonial architecture and the traditional Vietnamese decoration style. Some rooms have a large resting area next to the private pool, while others offer sea or mountain views. If you want to find the old features in modern life, Poulo Condor is your choice.
Phu Quoc island - the winter beach paradise
What's there
Phu Quoc Island is located in Kien Giang province and is the largest island in Vietnam. Unlike crowded beaches in summer, Pearl Island is a great place for a winter trip. From November to around March, Phu Quoc is guaranteed with a sunny sky and a mile temperature.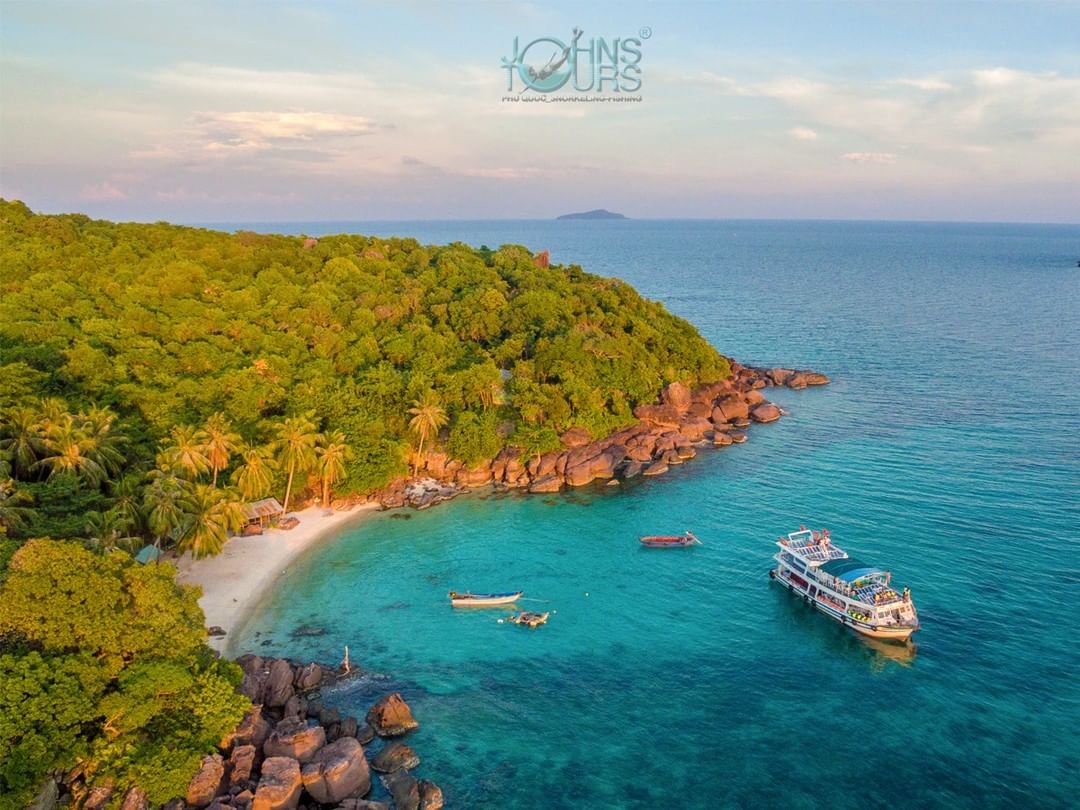 Photo: @phuquoctrip
Phu Quoc has a rustic beauty mixed with enchanting natural charm. It owns smooth white sand beaches such as Sao beach, Dai beach, Ong Lang beach with aqua blue water and long stretches of coconut palms. Moreover, the island also houses various old fishing villages that still preserved fishermen's simple life from years ago.
When traveling Phu Quoc, you will experience all kinds of activities while roaming your motorbike on every corner of the island, from coral diving, squid fishing at night, or watching the sunset at Dinh Cau, to visiting vast peppers farms and fish sauce factories. You can also ride on a cable car over the clear ocean to reach Hon Thom and hang out at Vinpearl Land and Safari. This promises an unforgettable memory that everyone wants to have.
Phu Quoc is never short of places to stay, from luxury hotels to relaxing resorts; they always bloom in Pearl Island.
Vin Oasis Phu Quoc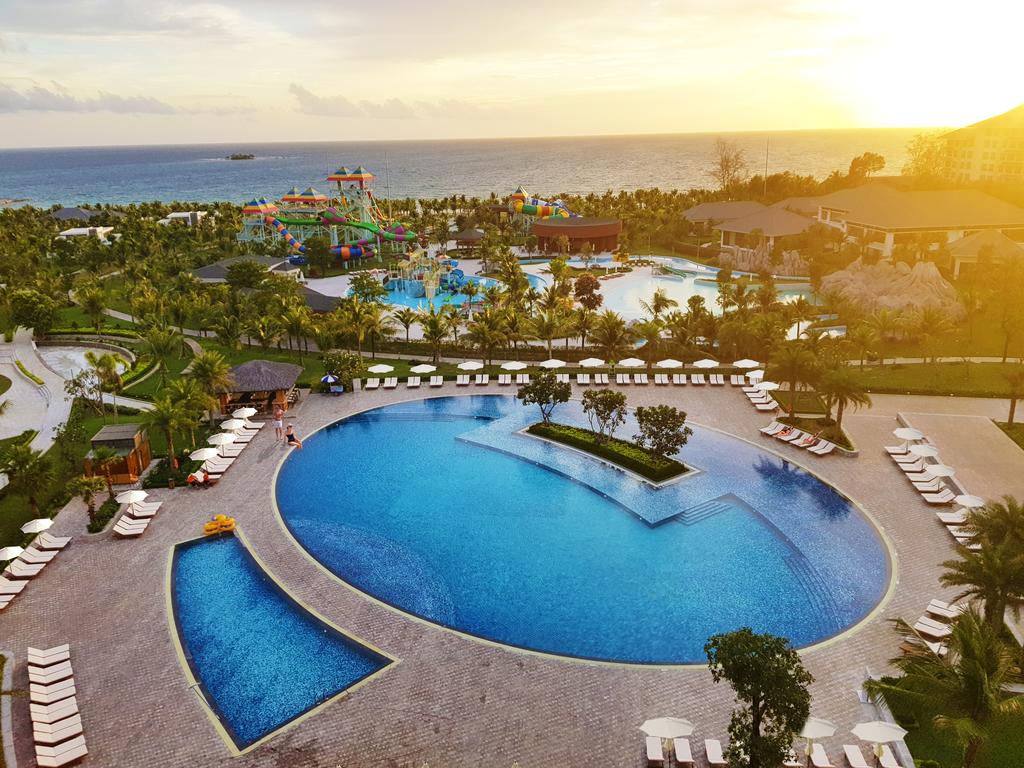 Vin Oasis Phu Quoc
VinOasis Phu Quoc is one of the leading 5-star hotels, family-friendly under the leading Vinpearl name in Vietnam. The comfortable rooms and a large space covered with green trees, reaching out to shield visitors from the heat, make this hotel a small oasis in Pearl island. On the other hand, the water amusement parks contribute to make this 5-star hotel the first choice for your family vacation.
Intercontinental Phu Quoc Long Beach Resort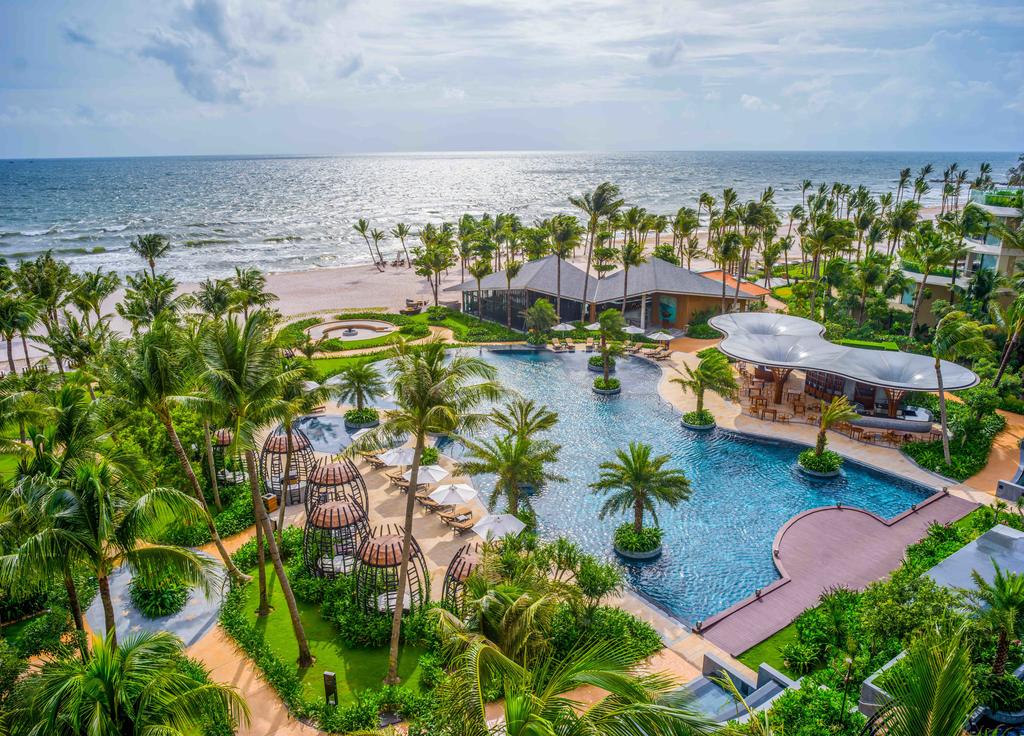 InterContinental Phu Quoc Long Beach Resort
Located in the quiet south area of Long Beach, the open space here helps you to be in perfect harmony with nature. All rooms are fully equipped with top-quality amenities and specially designed overlooking the ocean, primitive mountains, gardens, or gentle lakes. The resort is guaranteed a real relaxation experience.
Mango Bay Resort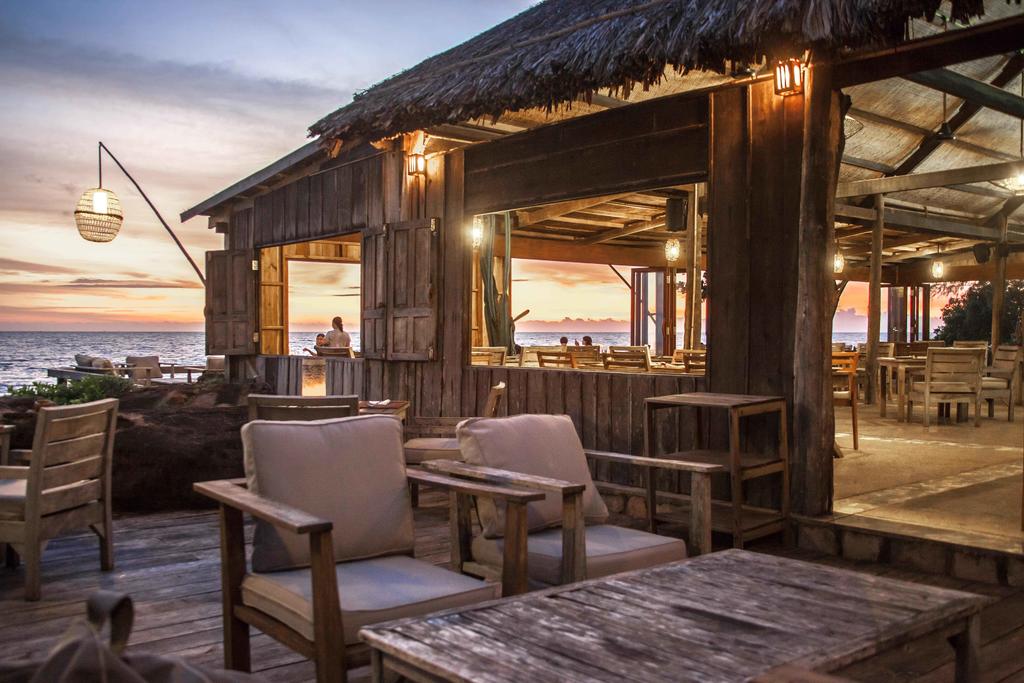 Mango Bay ResortSet in Ong Lang Beach, 10km north from Duong Dong town, Mango Bay has only 44 rooms and villas. Each holds a unique impression. The place is famous for its eco-friendly system thanks to natural elements in decoration such as wood and bamboo. All bungalows of this resort are not equipped with air conditioning, television, or telephone. Instead of spending time with technology, travelers can step outside and enjoy the fresh air and the local culture and cuisine. You can also participate in fun and relaxing activities such as snorkeling, kayaking, and yoga.
Fusion Resort Phu Quoc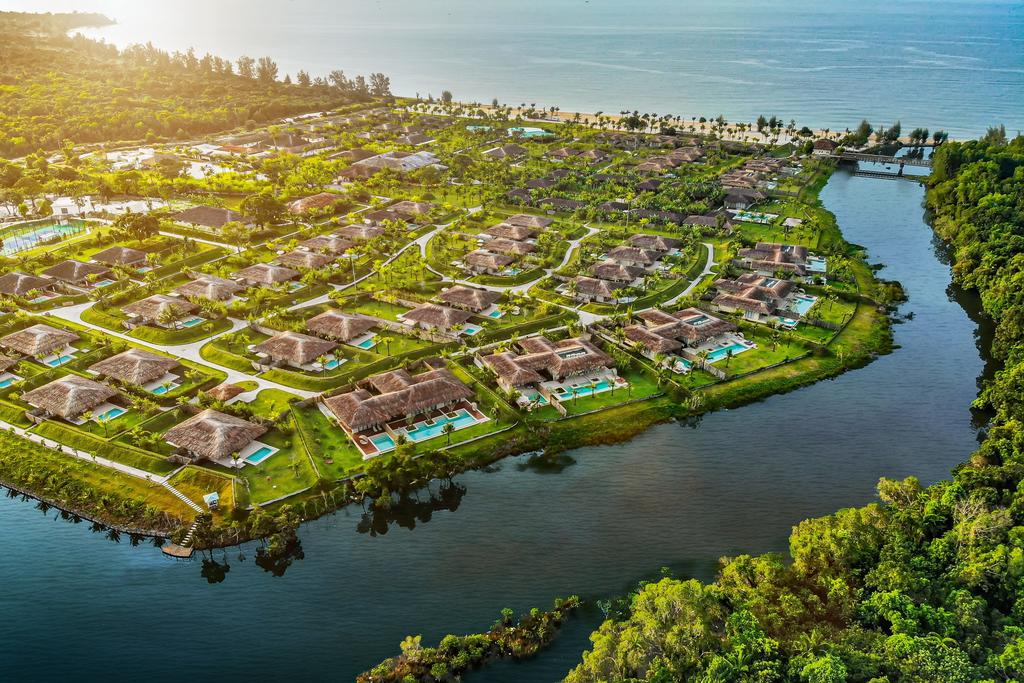 Fusion Resort Phu Quoc
There is no need to be at the bustle town center, Fusion Resort Phu Quoc hotel chooses a separate direction when locating on a pristine island in the Vung Bau ecotourism area, Cua Can commune. Therefore, staying here, visitors can land their barefoot on the sand while soaked in peaceful nature. Along with the rustic yet elegant luxurious rooms, the resort also offers excellent facilities, especially a free spa treatment every day. 
What's there
Nam Du is an island in Kien Giang province, but unlike ít neighbor Phu Quoc, the island has not been fully exploited for tourism. The island was newly open to outsiders by ferry and boats a couple of years ago. Maybe that is the reason why Nam Du remains mysterious in the eyes of many people.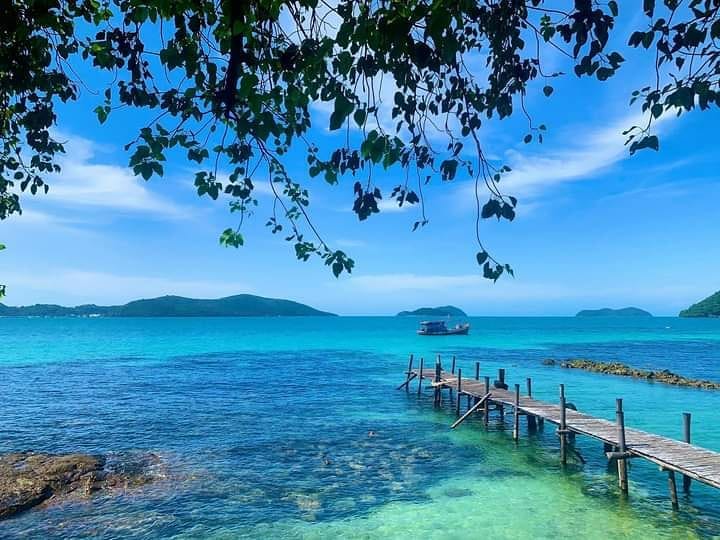 Photo: @daudokiengiang
The best time to travel to Nam Du Island is from December to March. At this time, the sea is relatively calm and storm-free so that the seasickness symptoms can be reduced extravagantly for some. Coming here, visitors will experience a peaceful and simple life while admiring dawn on the Nam Du lighthouse, fishing in the morning, taking a walk on the none footprint sand, and enjoy seafood on the glamorous beach. Moreover, you can also bathe at Cay Men beach, Ngu beach, or hire a boat to visit surrounding islets such as Mau or Ngang. Nam Du is definitely the destination that will not let you down.
Nam Du island sees no sight of fancy hotels, but it still provides quality stay right at the center of nature. Choosing to set up a camping tent at the beach of Hon Dau is also a great choice.
Thao Thuong Camp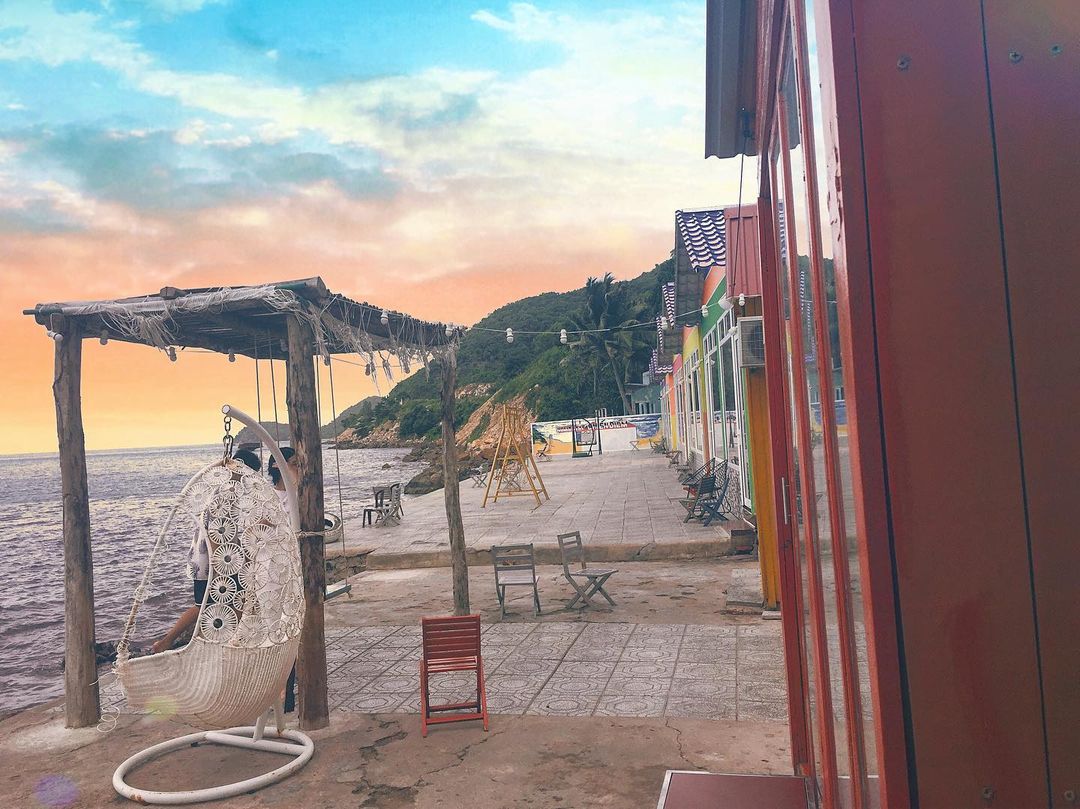 Photo: @thanhdyyy1503
The accommodation has nine bungalows and one dorm painted in rainbow color with a transparent large window overlooking the sea. The rooms are arranged in a descending stair so the view from your room will not be hidden by your neighbor. With just a few step from the colorful door, guests can drop their foot in the cool water.
Ly Son island - the untamed volcanic kingdom
What's there
Ly Son island is not yet famous among traveler communities like Con Dao and Phu Quoc because of white sand and tourist beaches' short existence. However, the island, precisely the archipelago, including the big Ly Son and a Little island, gains the love of adventurous souls with the dangerous volcanic terrains.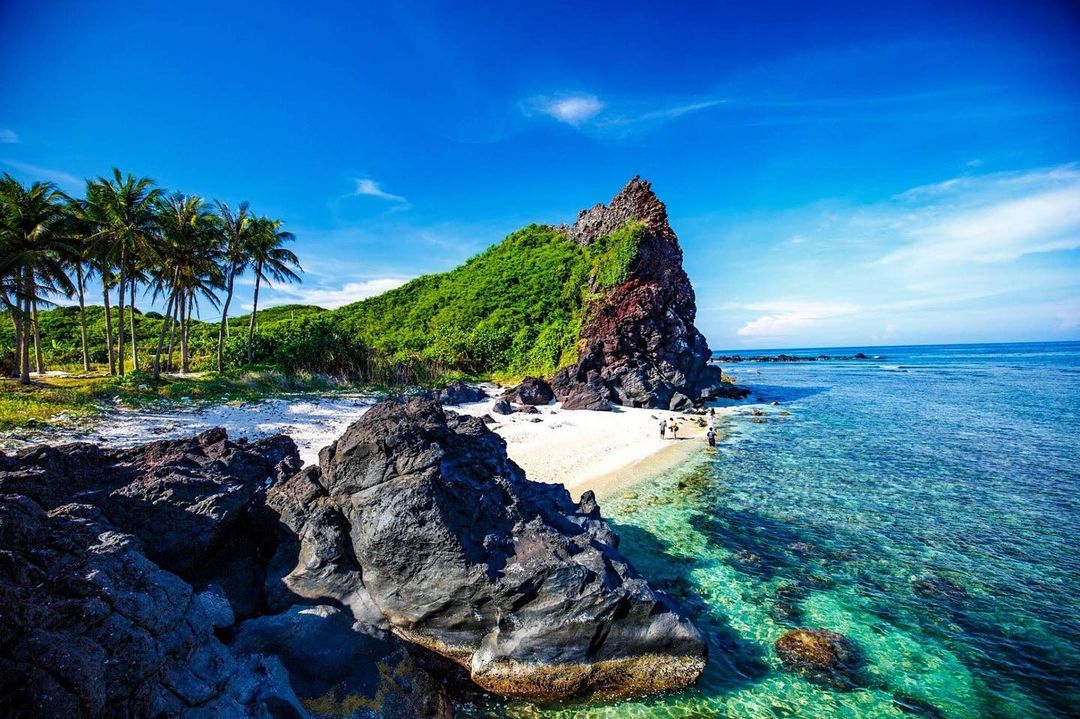 Photo: @xotours
Ly Son Island was formerly known as Cu Lao Re, is the only island of Quang Ngai province. The island is the remains of a volcano with five craters that formed 25-30 million years ago. Landing on the island, visitors can rent a motorbike to stop by the ancient relics such as Cave Pagoda, To Vo gate, and ride to the top of the Thoi Loi mount to take a full view of the island, or hire a boat or canoe to the Little island to bathe uner coconut beach and clear blue sky. The Little island is still deserted with few tourist facilities, so you need to prepare yourself for the necessities such as food, freshwater, or camping utilities if you fancy a starry night, but in return, the landscape there is of utmost outstanding.
After a sightseeing tour around Ly Son, you can visit the local restaurant to taste simple yet delicious seafood dishes with the island's special ingredient, garlic. This island has long been known for its robust garlic flavor, and therefore many guests have named the land Kingdom of Garlic. You will be welcomed to a magical paradise with four comfortable seasons, charming scenery, and local people tradition coming to Ly Son Island.
Ly Son has not fully developed tourist facilities, so the islands' quality accommodation still sees a few.
Ly Son Pearl Island Hotel & Resort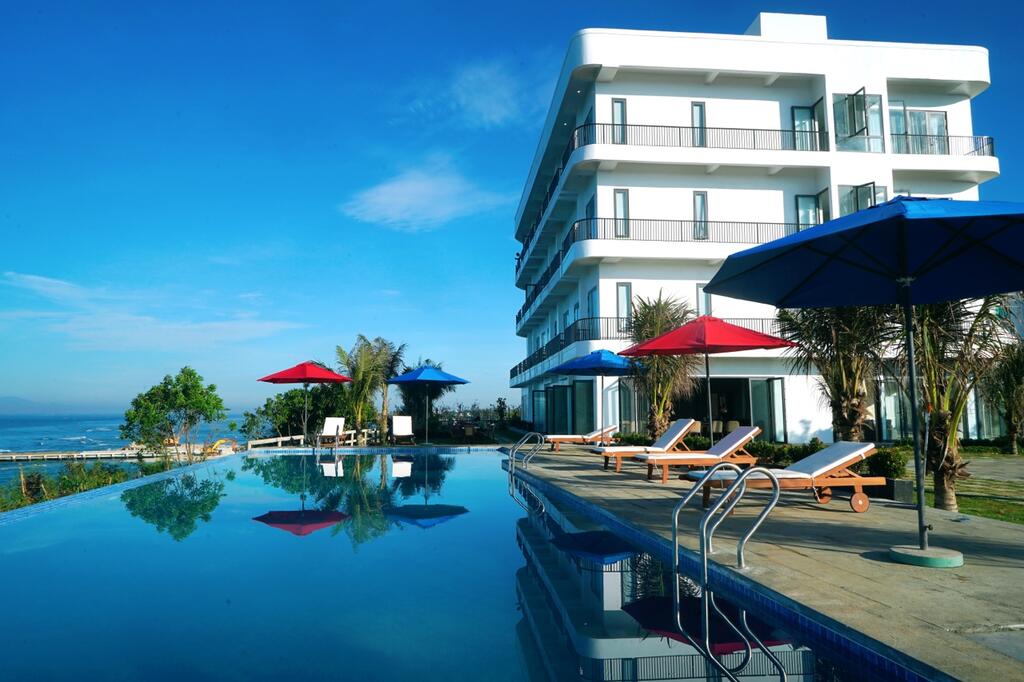 Ly Son Pearl Island Hotel & Resort 
The new luxury hotel beside Muong Thanh Holiday Hotel sits right on a volcanic cliff overlooking the ocean. The hotel has a full amenities outdoor swimming pool, spa, and gym. Each room has a small balcony for guests to relax in the cool breeze. This is the place for anyone who wants to experience quality service on this pristine island.
Be Ecolodge Homestay Ly Son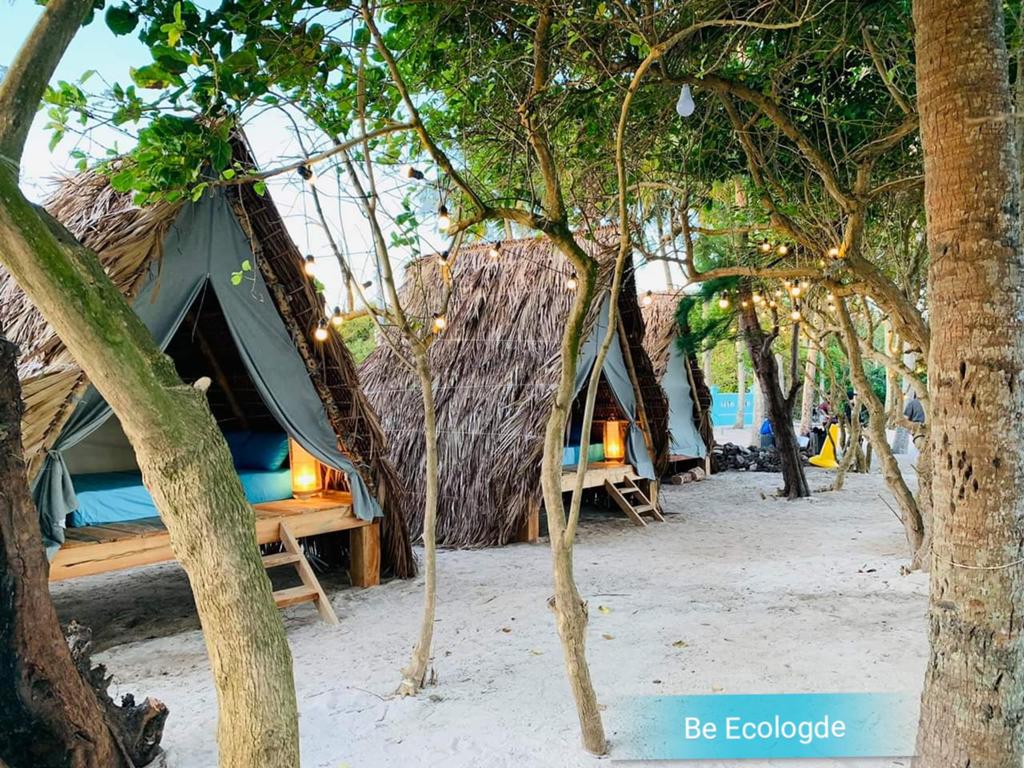 Bé Ecolodge Homestay
the most typical accommodation types in Ly Son are hostel and homestay, and Be Ecolodge is the best of all. This homestay is an excellent place for you to immerse yourself in the blue sea while staying in the simple coastal hut.
Cu Lao Cham island - your dreamy snorkeling tour under the sea
What's there
Cu Lao Cham is a 20-minute canoe island from Cua Dai beach. After visiting the ancient town of Hoi An, many tourists often come to this island cluster to enjoy the peaceful and untouched wilderness. The island consists of 8 islands and homes to many beautiful beaches such as Bai Lang, Bai Huong, Bai Bim, Bai Ong.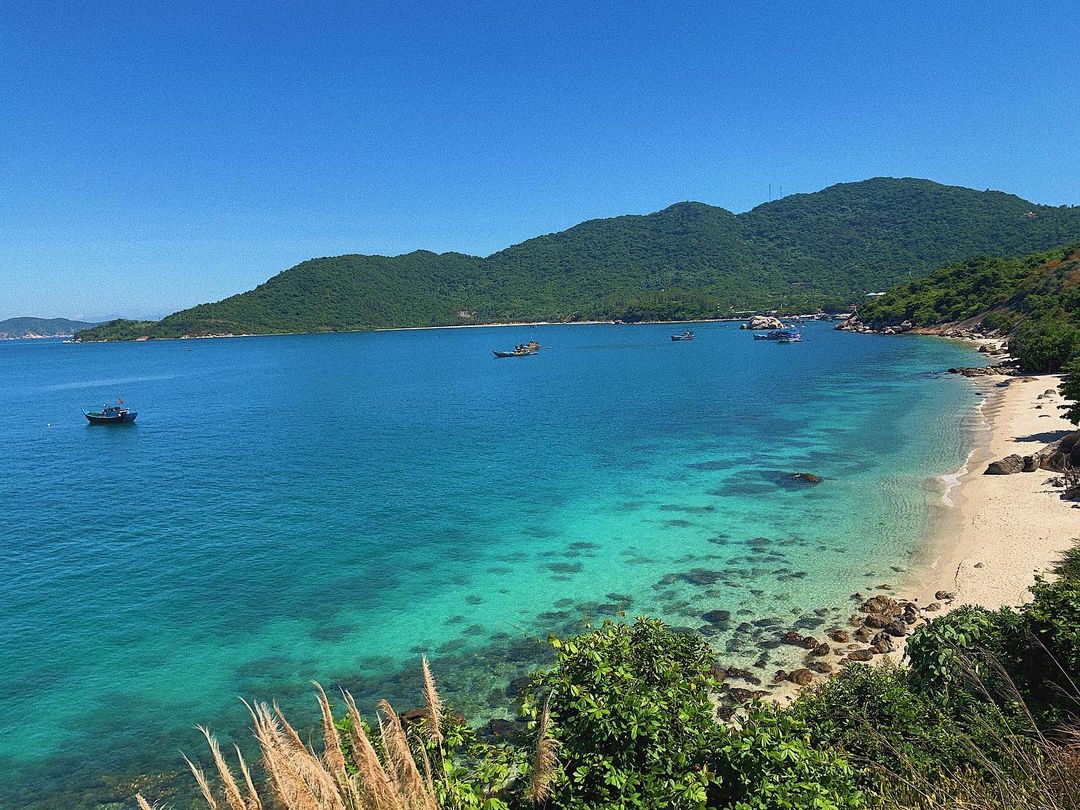 Photo: @hyhan.22
This place attracts visitors by the pristine green color of the forests, the sea's deep blue color, and the peaceful fishing villages lying under the romantic coconut canopy. Not only impressed visitors with natural landscapes and cool weather, but Cu Lao Cham also has a rich biodiversity. UNESCO also recognizes this Vietnam tourist destination as a World Biosphere Reserve.
Coming to Cu Lao Cham, visitors can trek across the lush forest and natural caves, experience coral snorkeling, enjoy seafood dishes with bold ocean flavors, discover ancient relics imprinted with the culture of Sa Huynh, Cham Pa and gain an understanding of the simple life of the fishermen. And do not forget to try the island specialties such as stone crab, abalone, and salanganes nest.
Accommodation in Cu Lao Cham is all local homestay with full combo service, from motorbike renting to boat and trekking tour booking. Or better yet, rent a tent to experience a camping night right at Bai Ong, Bai Huong, or the less crowded Bai Xep.
Bai Lang Hammock Homestay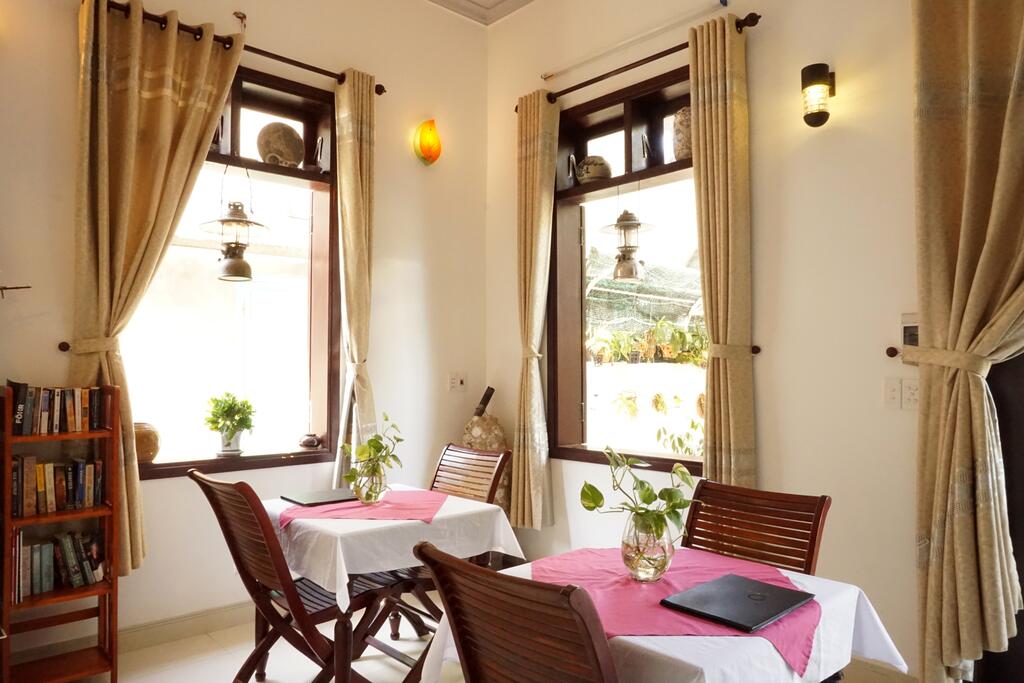 Hammock Homestay
The rooms here are spacious and clean, and the location is convenient for sightseeing tours of the island. The host is super friendly to provide visitors with traveling information and talented with her delicious Vietnamese traditional meal.
Sunbay Homestay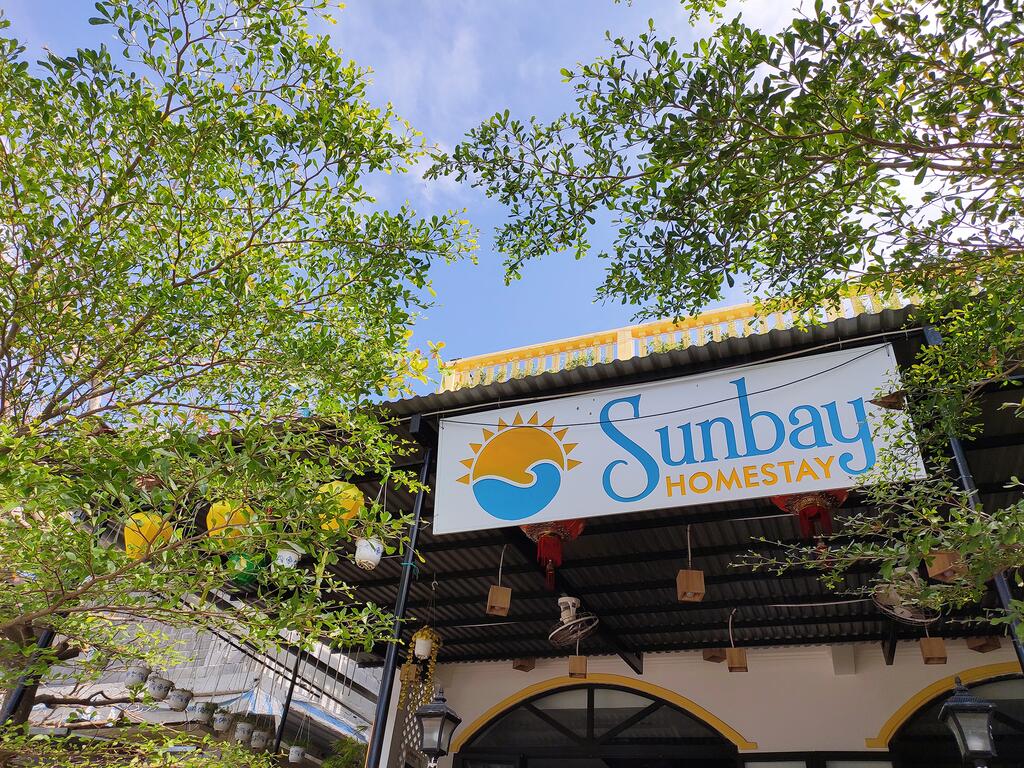 Sunbay Homestay Cù Lao Chàm
This homestay is located at the center of all attractions, with a fantastic view of the tortoise Bai Ong beach and harbor. There is also a small cafe in front for guests to chill in the evening and watch the sun setting down.
Co To island - the less famous yet stunning distant land
What's there
Co To is an island floating farthest east of Quang Ninh province. This place is considered one of the islands with the most impressive natural beauty in the Gulf of Tonkin. With peaceful beauty, green-covered, and equally majestic space, Co To still retains its exotic features when the locals and also tourists are few to be seen.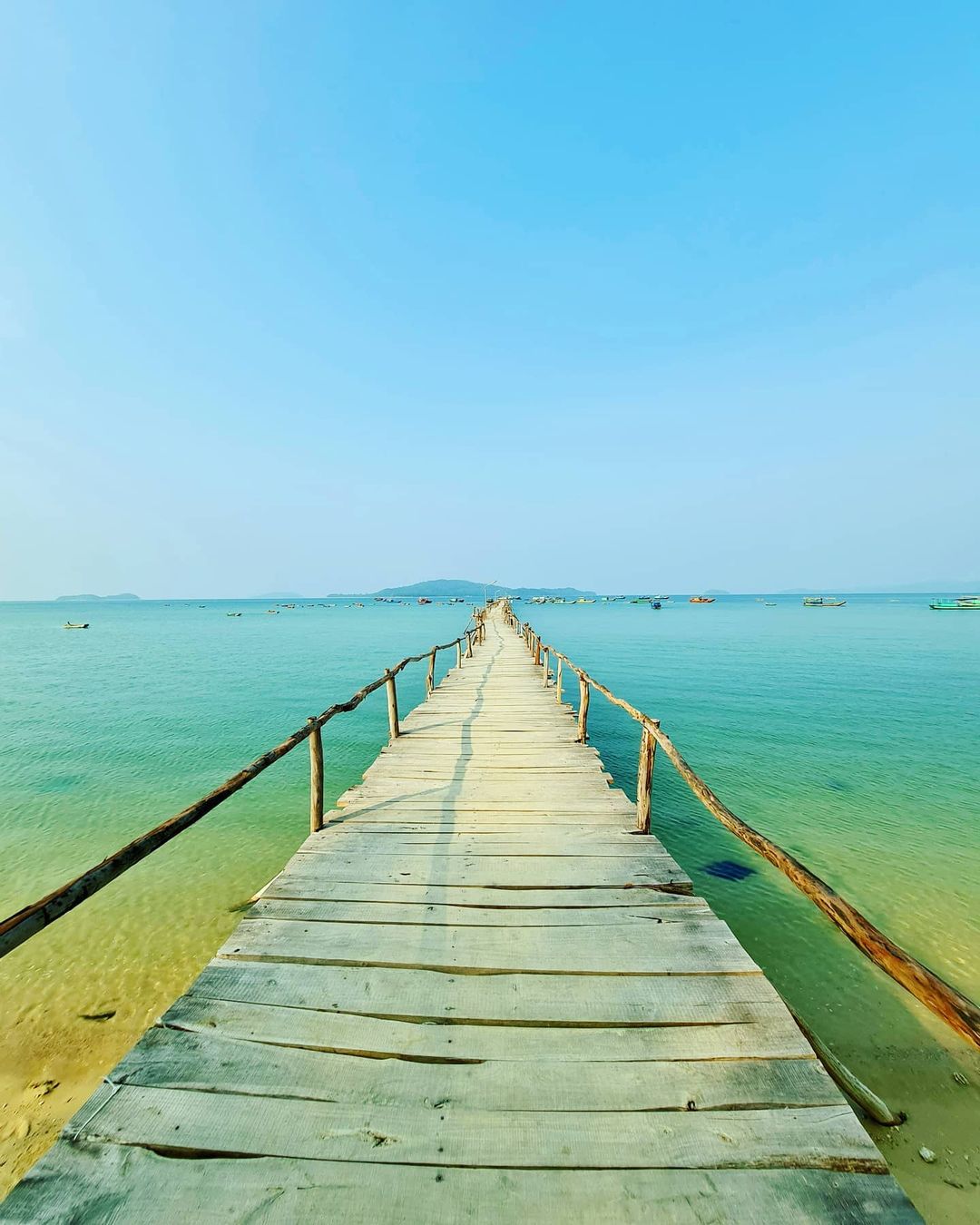 Photo: @shanewas.niloy
Co To Island has many beautiful beaches with stunning natural scenery. Visitors can walk or cycle Co To lighthouse to witness the whole island beneath one's foot, visit Van Chai pier to see the everyday life of fishers, swim and camp at Hong Van beach, pass the strange-looking sea of rocks at Cau My to capture the bizarre natural art. One thing is for sure, you will enjoy these activities without the disturbance of anyone. A quiet island far off the coast is waiting for the early explorer.
Lower price accommodations with high-quality service are abundant on Co To island.
Co To Ecolodge
Coto EcoLodge
Co To Eco Lodge is located about 100 meters from Hong Van beach and is the island's first tourist accommodation. With a price only of 1,200,000 VND, you will own a wonderful stay at the peaceful island. Not only that, while here you can also participate in experiences such as squid fishing or enjoying BBQ on the beach.
Co To Life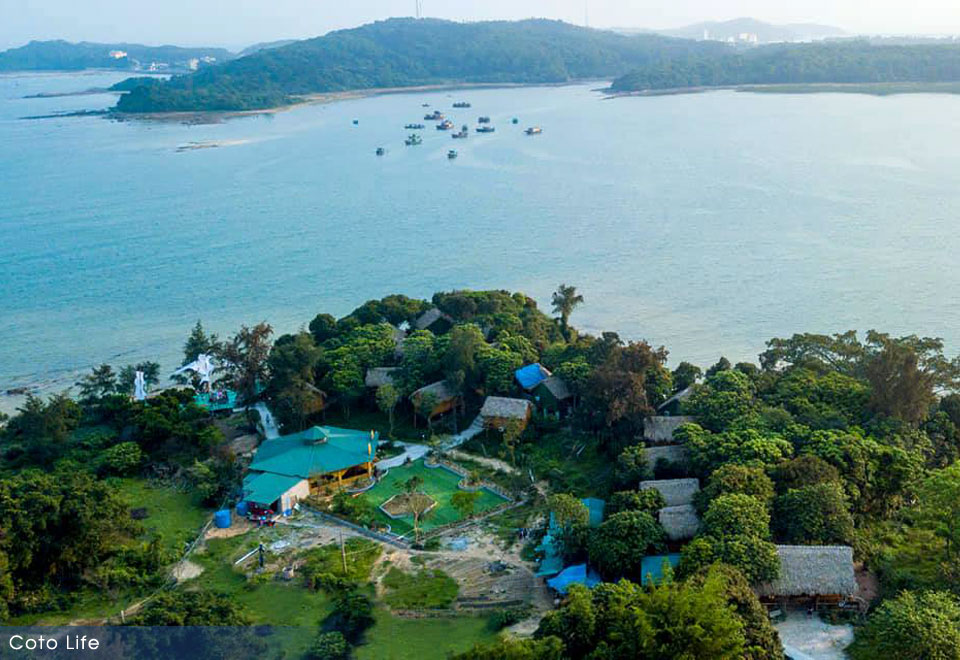 Coto Life
Co To Life is designed in a bungalow style with 100% natural wood and leaf roof. The bungalows stay at the foot of the primeval forest, so it is cool all year round. You only need to walk about 3 minutes to lay your foot on the soft sand of Hong Van beach and immerse yourself in the cool water from the accommodation.
Cat Ba island - the busy neighbor of Halong Bay
What's there
Cat Ba is a beautiful island on the South border of Halong Bay and belongs to Hai Phong. The island will be an ideal Vietnam destination for seekers of peaceful space, fresh air, and authentic exploration experiences. However, just remember to stay away from the center of the island with a noisy crowd and concrete hotels, the other half of the land will show up with primeval forests, Cai Beo old fishing villages, and calm water of Lan Ha bay. Kayaking on the surface of the bay emerald water is the favorite activity for a long time visitor.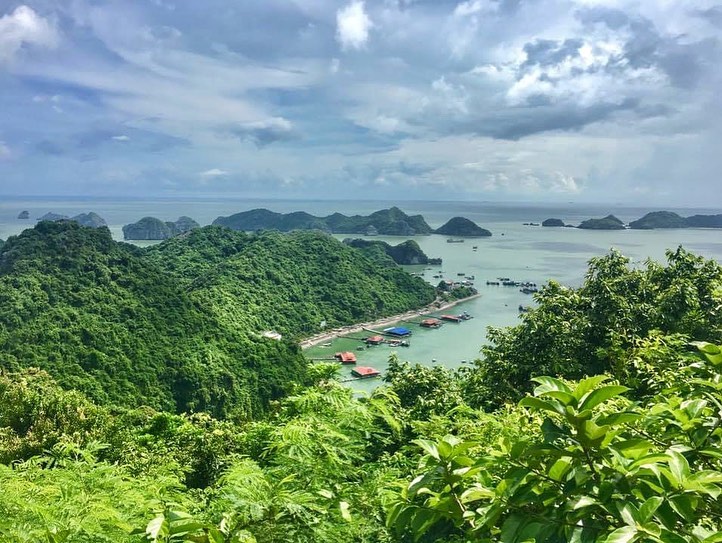 Photo: @anotherdayinparadise___
Thanks to the location inside the bay, Cat Ba island has extremely cool weather with temperatures around 25 degrees celsius all year. Hence, the spacious beaches, Cat Co beaches are always filled with sunlight, soft crystalized sand, and gentle waves.
Cat Ba National Park and limestone caves are other destinations that can not be ignored on a discovery tour. Many engaging exploration activities such as cycling, hiking through different forest routes, observation of wild animals, and rare birds are highly recommended.
To meet the rapidly increasing number of travelers, various residences have been built across the island.
Hôtel Perle d'Orient Cat Ba - MGallery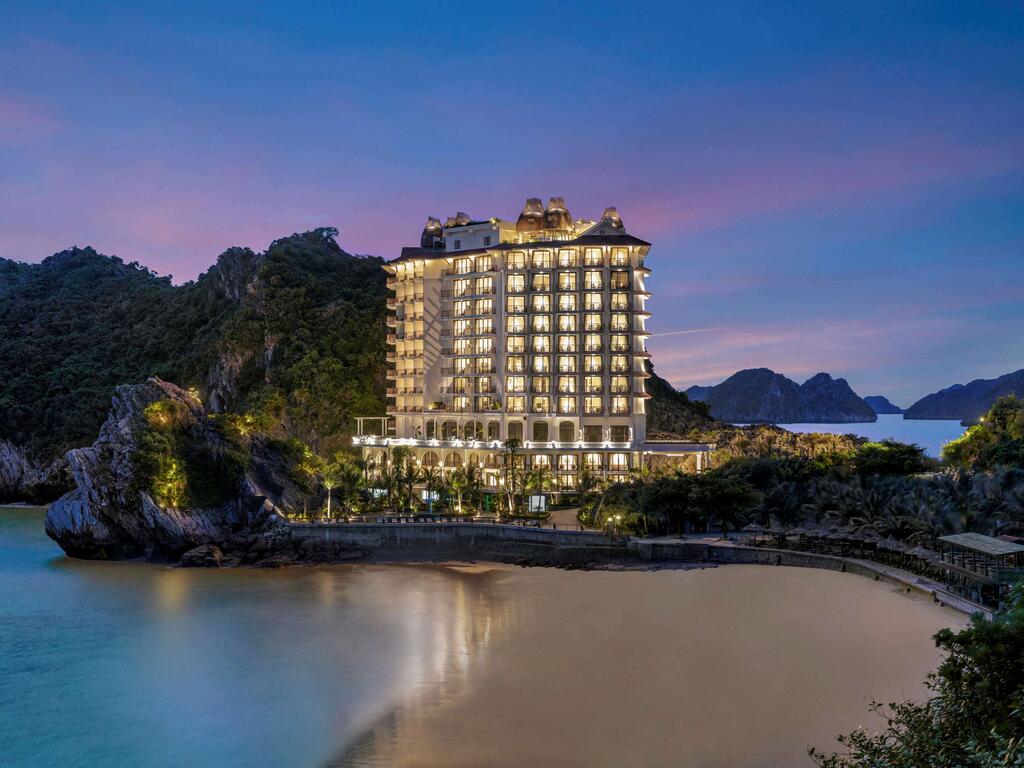 Photo: @anotherdayinparadise___
This resort is located next to Cat Co 3 beach but separated by the central island's chaos. Possessing a system of 121 luxurious rooms overlooking Lan Ha Bay and modern facilities, Hôtel Perle d'Orient Cat Ba - MGallery is the most worthwhile place to stay in the Cat Ba archipelago.
Monkey Island Resort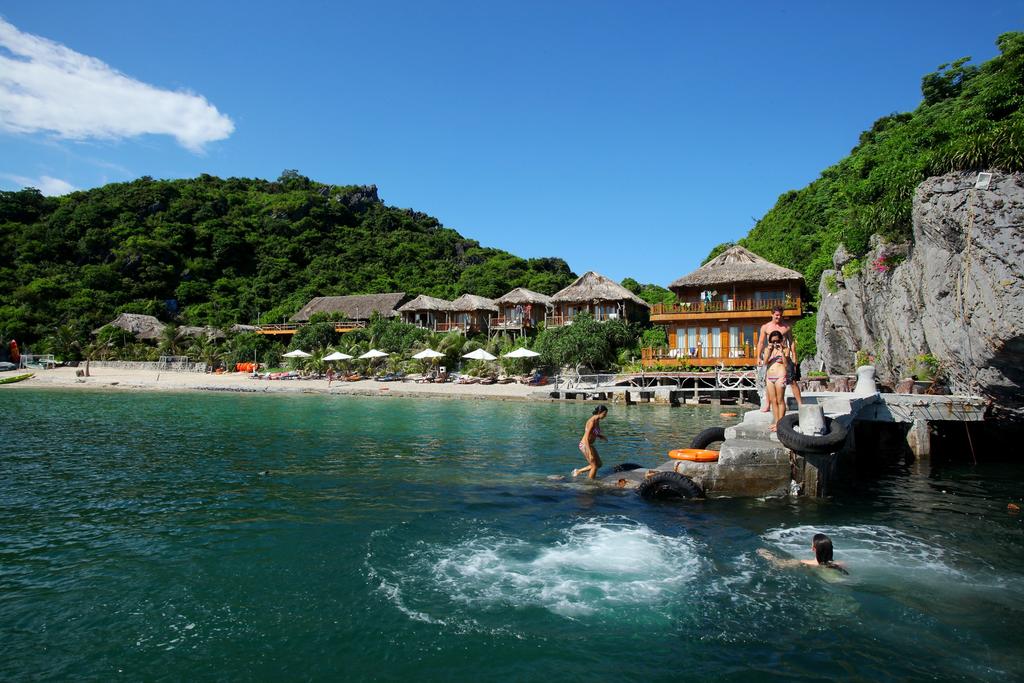 Monkey Island Resort 
With unique wooden bungalows architects on the beach, Monkey Island Resort is one of the dreamy resorts in Cat Ba. This place opens up to a quiet space in Cat Dua islet, accompanied by fresh air and beautiful natural scenery with old forests and blue seas. Although separate from the center island, Monkey Island Resort is not too far, only 30-minute travel from Cat Ba National Park. In addition to a spacious and quiet private beach, tourists can comfortably swim in the sea and participate in volleyball, kayaking, and fishing activities.
Conversations (0)
Join the conversation
Conversations
Join the conversation
ALL COMMENTS (0)
There are no comments. Add your comment to start the conversation.
read next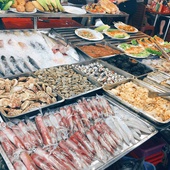 Get to know Vietnam one step deeper with the list of 10 best and most popular seafood, offered in all major beach destination and spark some appetite you may have never encountered before.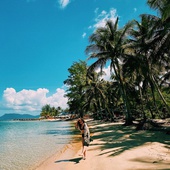 For anyone who is looking for a memorable quick getaway from Hanoi, read on to find out some hassle-free coastal destinations which will give you that refreshing reset you've been craving!