Cat Ba Island
Cat Ba - the pearl island is an well-known archipelago with a spectacular array of sea and island scenery.
Location & Geography
Cat Ba Island covers an area of 20,000 ha in the North-East of Hai Phong, making it the biggest island out of the 366 islands on the Lan Hạ Bay. It takes about one hour by high speed hydrofoil to go to the island, or by land it is about 60 kilometers passing two ferries.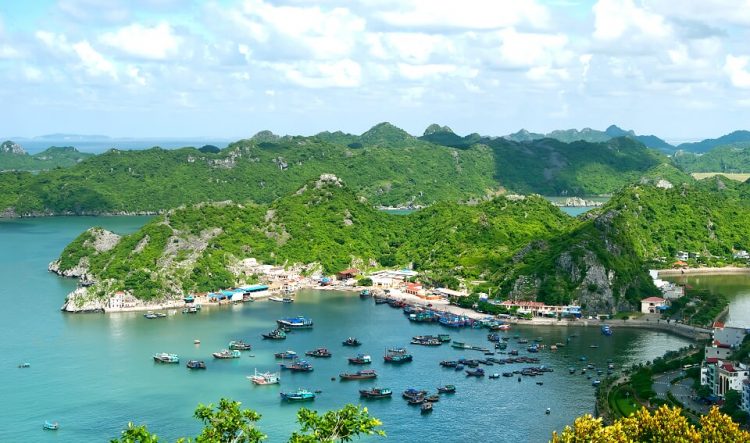 Photo: luxurytravelvietnam
What To See and Do
Right from the moment of setting foot on Cat Ba gangway, you will be carried away by the immense blue sky, flickering sight of mountains and fresh salty air from the ocean. This natural dose of massage is likely to relieve all the dizziness from your long trip.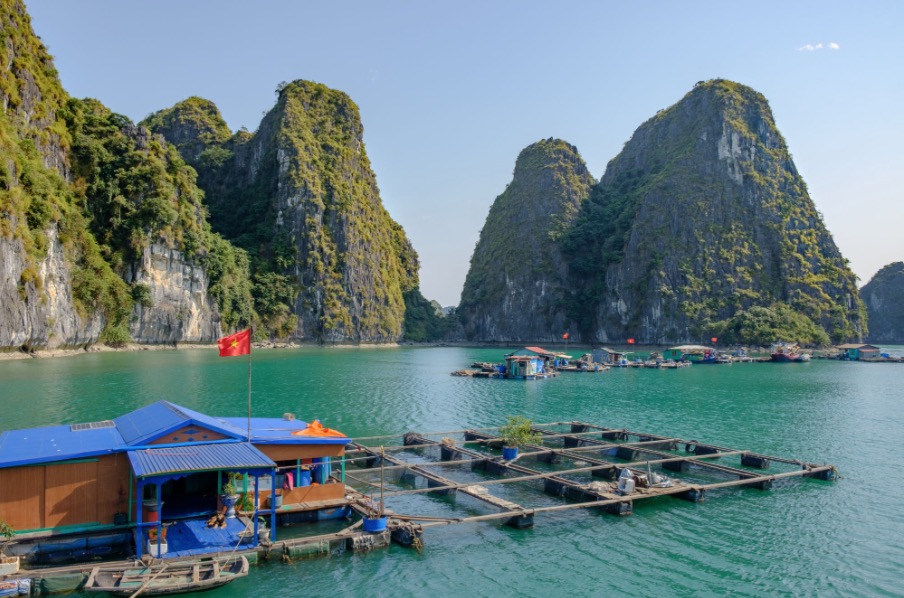 Photo by @ Greg McDougall
If you are not on a package tour, make sure to call and reserve your hotel in advance, for the island accommodation facility is rather limited for the number of visitors, especially during the summer. If you can, try to get one that face the ocean and lean against the mountain.
Visiting the popular beaches of Cat Co and Cat Dua, one can enjoy the blue and warm water, and so clear that he or she can see the golden sand beneath. If you prefer something more quiet and calm, you can hire a motor boat or kayak to sail to the small islets, where there Cat Trai Gai, Duong Gianh and Hien Hao beaches are located.
The mountain adjacent to Cat Co Beach has a tunnel and several fascinating caves and grottoes, such as Hang Luon, Khe Sau, Trung Trang, Gia Luan and Kim Cuong. Unlike the well-lit caves of Ha Long Bay, visiting these caves and grottoes give you a better feel of being an explorer or conqueror of natural wonder and mysteries.
Coming out of the caves and grottoes in late afternoon, you will be thrilled by the sunset over Lan Ha Bay. Against the background of golden horizon and the dark blue sea, the heaving islets become multiform, the white sea-gulls hover and sea-eagles make circles in the sky, an experience that you cannot afford to miss while on Cat Ba.
How To Get There
Package tours are available from Hanoi Old Quarter and Halong Bay. If you travel on your own you can book a ticket on Cat Ba Express which will get to the island via ferry. An alternative is to join a 3 day 2 night cruise trip from Got Pier Hai Phong, which often dedicates the second day of the trip on the island.
Useful Information
Location: Cat Ba Island
Best for: Family, Solo, Couple
Entrance: Free
Hours: All hours
Distance to city center: 36.3km (22.6 mi)
Conversations (0)
Join the conversation
Conversations
Join the conversation
ALL COMMENTS (0)
There are no comments. Add your comment to start the conversation.
read next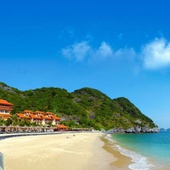 Do Son is one of the popular beaches among domestic tourists in the north of Vietnam, 20-km southwest of Haiphong and 105 km East of Hanoi.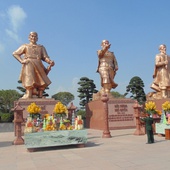 A beautiful mountain landscape, Trang Kenh is also noted for its historical and archeological importance.