Vietjet Air
Vietjet Air - A Success Story With Extensive Domestic & International Flight Network
Although VietJet Air got permission to open its business and officially became the fourth airline in Vietnam in 2007, only until 25/12/2011 did it operate the very first flight after going through many changes and postponements. VietJet Air is now in possession of three Airbus A320-200 hiring from Alafco Aviation and aiming to get 3-5 more aircrafts each year in the near future. 
Like the meaning of its business motto "Cheaper prices, fly more", VietJet Air has soon getting good reputation of the cheapest airline in Vietnam with shocking promotional campaigns like for the route Hanoi – Ho Chi Minh City with only VND 10,000 for one way ticket. Furthermore, the service of VietJet Air has been reviewed of good level for a budget airline.
Before the pandemic took place in early 2020, Vietjet Air has boasted many first: the first private airline to take an equal share of Vietnam air travel market as Vietnam Airlines; the first to fly direct Hanoi and Ho Chi Minh City to Bali, Indonesia; the first to offer 0VND tickets on selected route. Vietjet Air managed to both increase flight frequency between cities in Vietnam and reach new destinations from Bangkok to Bali to Daegu. The low airfare cost coupled with reasonable services and exciting new tourism connection make Vietjet Air an emerging success case in the already challenging airline market.
Where Do Vietjet Air Fly To?
Domestically Vietjet Air offers flight to almost any destination on the tourism map. Except for direct flights Hanoi - Con Dao which is a specialty for the younger Bamboo Airways, Vietjet Air has dominated on many other routes: Hanoi - Danang; Hanoi - Ho Chi Minh City; Hanoi - Phu Quoc; Hanoi - Quy Nhon; Ho Chi Minh City - Nha Trang; Ho Chi Minh City - Phu Quoc; Ho Chi Minh City - Hai Phong.
Internationally Vietjet Air makes increasing flight connection between major countries such as Indonesia, Thailand, South Korea and Japan.
Whether the airline will resume all routes after Covid-19 remains to be seen and we will keep you updated.
Vietjet Air Baggage Allowance
Like any other airline in Vietnam, VietJet Air applies international standards and regulations to its baggage policy. Below are some essential information that passenger of VietJet should notice:
Hand baggage: Maximum weight allowed for handbag is 7kg; and three dimensions not exceeding 56 x 36 x 23 cm.
Checked baggage: Passenger are not allowed to carry more than 32 kg and the size of baggage should be within 119 x 119 x 81 cm. Notice that high charge will be applied for every single over size package.
Restricted items:
Not properly packed items which cannot ensure safe delivery during the trip
Items in the banned lists of International Civil Aviation Organization (ICAO) and the International Air Transport Association (IATA)
Prohibited items according to statutory law of any country/city of the destination, departure or transit
Fragile or perishable items (can be transported with passengers' own risk of loss or damage)
Fresh or frozen seafood
Firearm, ammunition and weapon of any type and razor tools that can be used as weapon
Poisonous and flammable explosive substances, including solid, liquid and gas forms
Live or dead animals
Human or animal remains
Extra notes:
Passengers' baggage is requested to be examined by X-Ray or other forms of scanning even in absence for security purpose.
Wheelchairs, stroller and mobility-aid equipment or crutches will be transported for free
Sports equipments can only be transported in cargo excluding any liability of damage
Luggages which are not collected immediately after arriving by passengers will be charged with storage fee and can only be reimbursed within 2 months and with clear evidence of possession.
All check in baggage is subject to extra charge as ticket fare covers only carry-on baggage.
Vietjet Air Meals Service
Because of its budget nature, most of Vietjet Air flights do not offer meal services. All meals on board are subject to extra charge. 
Vietjet Air Office in Vietnam
Hotline: 1900 1886
Hanoi
Address: HD Bank Building, 32 Tran Hung Dao Street, Hoan Kiem District.
Phone: +84 24 3728 1828 
Ho Chi Minh City 
Address: Vietjet Plaza, 60A Truong Son St, W.2, Tan Binh Dist, HCM City
Phone: +84 28 3827 0123 Da Nang
Danang
Address: 218 Dien Bien Phu St, Ward Chinh Gian, Thanh Khe, Da Nang
Phone: +84 236 3868 118
Conversations (0)
Join the conversation
Conversations
Join the conversation
ALL COMMENTS (0)
There are no comments. Add your comment to start the conversation.
read next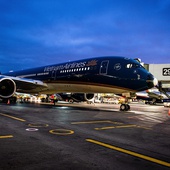 All you need to know about Vietnam's flag carrier airline.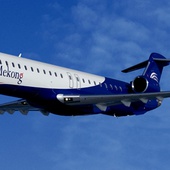 After 2 years in operation serving Vietnam's domestic air route, Air Mekong suspended all services in 2013.