Japan Airlines
Japan Airlines - Flights to Vietnam
Japan Airlines offer direct flights between major cities in Japan (Tokyo, Osaka, Fukuoka) and Vietnam (Hanoi, Danang, Ho Chi Minh City). Further connection flights to Europe and North America are also available. On route from Japan to Hanoi, there are three daily flights offered by Japan Airlines, including two flights from Haneda - Narita and another from Kansai. The flight departs from Kansai international airport at 10.30, while flights from Narita often take off at 17.55 and 10.30 (local time).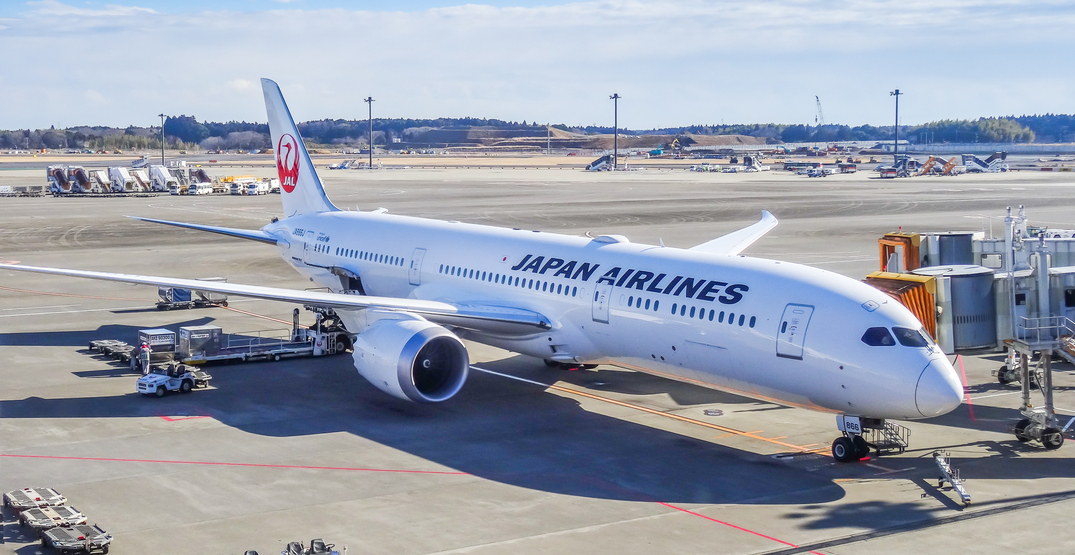 Japan Airlines - Photo: dailyhive
From Japan to Ho Chi Minh City there are four daily flights: three from Narita and one from Kansai. The flights depart from Narita at 17.50, 10.00 and 19.00 and the one from Kansai takes off at 10.30.
There is also one additional flight from Fukuoka to Hanoi that departs at 10.30. The ticket price of those planes for an adult on the Economy class depends on how early you book your ticket.
Baggage Allowance For Flights Between Japan and Vietnam
Cabin luggage
Japan Airlines passengers are allowed to carry one carry-on luggage and one additional item to the cabin. The limitation of the cabin luggage is 10kg for total weight and 115cm for the sum of three dimensions (length, width and height). The additional items that passengers are allowed to bring include laptop/mobile phone, entertainment devices, hat/umbrella, purses/handbag and instant food.
Checked luggage
Passengers on the Economy/Premium Economy class can carry free of charge 2 pieces of checked baggage, with the weight limitation 23kg for each piece and the total linear dimensions must be less than 203cm.
Passengers on Executives/First class can have 3 free pieces of luggage with the weight restriction for each piece being 32kg and the total linear dimensions less than 203cm. If passengers want to carry more pieces than that allowed, they need to pay fee for those extra pieces. The fee range differs from 5,000 yen (50USD) to 15,000yen (150USD), depending on the types of flights and the distance between destinations. In addition, piece that exceeds the limitation is charged with the fee from 50 to 150 USD if oversize, and 60 to 450 USD if overweight.
Executive/ First Class
Japan Airlines provides an excellent Executive class. The seats on this class are designed especially to modify their position by buttons on the side, and transform in to a private bed for sleeping. Moreover, there are LD touch screens and headphones equipped with the seat, so that passengers can enjoy the diverse and interesting entertainment system. Meals served on Business class by Japan Airlines are recognized for its quality and diverse range. Furthermore, additional service such as laptop batteries lending or newspaper are also offered on this class.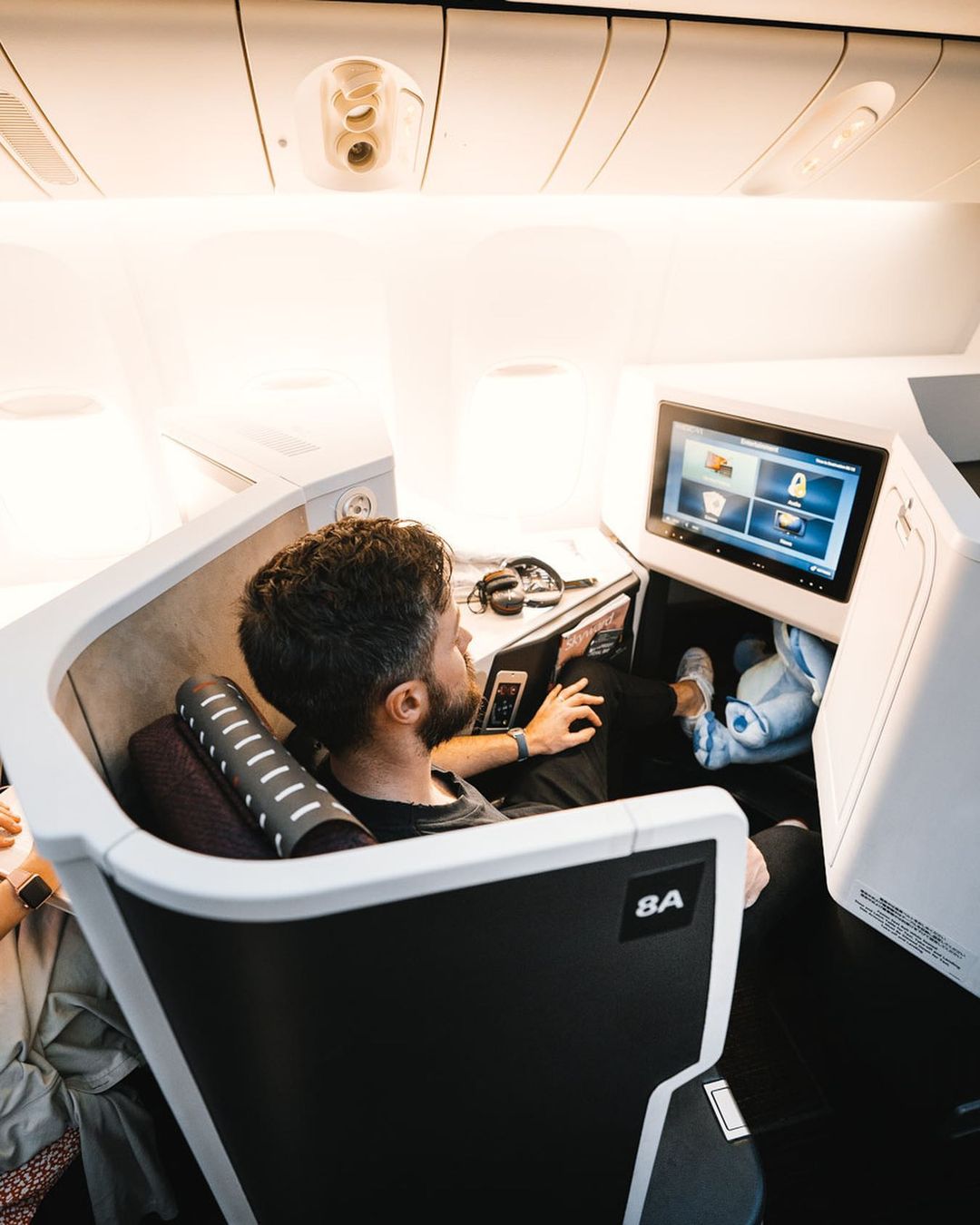 Japan Airlines Business Class - Photo: flighthacks
Inflight Meals
Japan Airlines is lovable to lots of passengers due to it friendly service. The flight attendants smile all the time and are always willing to help you. If you travel with Japan airlines, don't hesitate to ask for support when you need it.
If your stomach is not good enough for cold food, choosing Japan Airlines should be taken into consideration due to its special trays. Japan Airlines uses the trays that have the heated bit inside, therefore, the food is kept warm enough when it is served to passengers. Besides, Japan is also famous for green tea, which is benevolent to people's health if regular intake is taken. However, some people find green tea a little weird taste and they cannot drink it.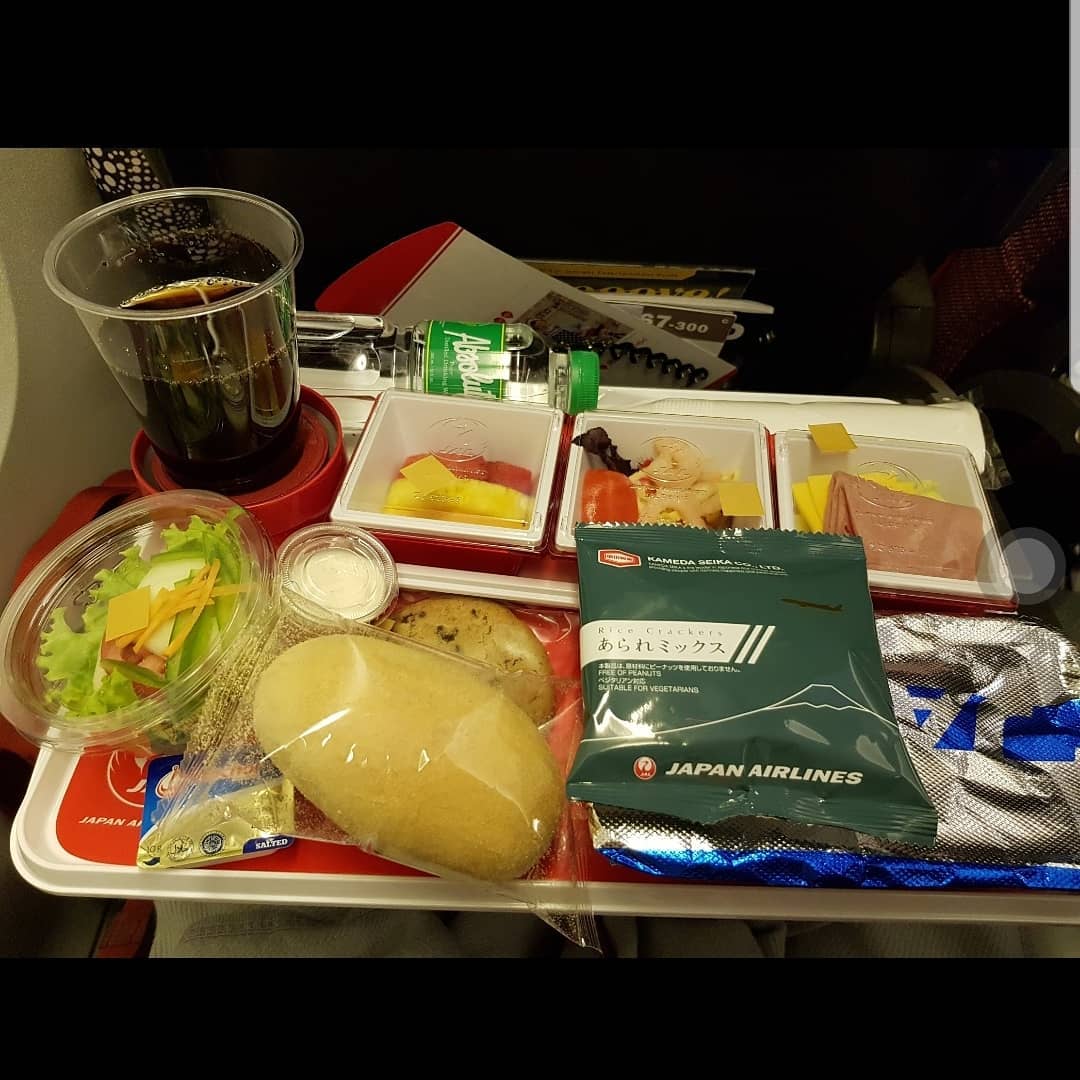 Typical breakfast on Japan Airlines - Photo: @merce44
Unlike green tea, green tea ice-cream seems to be the favorite of almost all passengers. A combination of cold ice-cream with an oriental flavor – green tea just cannot make your day even better. For economy class, Apple pancake is highly recommended. It is yummy enough to satisfy customers. Sushi and sashimi is a must-try dish.
Japan Airlines has some weak points. Business class passengers do not have a lot of options in comparison with other airlines. Besides, due to its Asian culture, food is claimed to serve in so small portion which Western customers do not feel full after meals.
Last but not least, most flights between Vietnam and Japan take 5 to 7 hours overnight or late evening flight so you get to enjoy either breakfast or dinner and a snack only.
Japan Airlines Safety Record 
Japan Airlines is one of the safest airlines en route Japan - Vietnam. There has been no incidence recorded during the flight history between the two countries.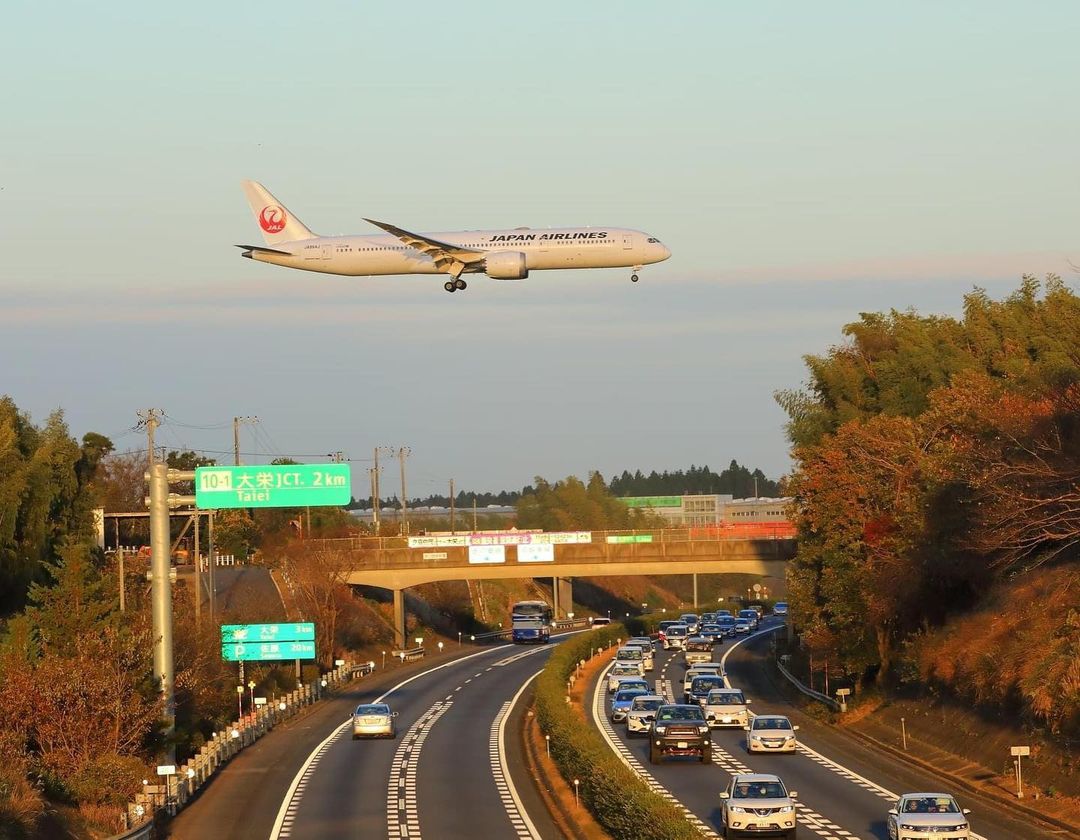 Japan Airlines making a landing near Narita - Photo: Instragram ksatou_0307
Contact
JAL domestic reservations and information
0570-025-071*(toll) 7:00 a.m. - 8:00 p.m. daily - A voice guidance system will guide you. Please press "6" for English.
JAL Contact in Vietnam
Opening hour: 09:00 - 17:00 excluding Saturday, Sunday, Holiday
Telephone 1-800-577725 or (028)3842-2161
Address in Hanoi: 8th Floor, Room 811, Daeha Business Center, 360 Kim Ma Street, Ba Dinh District, Hanoi, Vietnam
Address in HCMC: 5th Floor, Room 503, 30 Phan Thuc Duyen Street, Tan Binh District, Ho Chi Minh City
Conversations (0)
Join the conversation
Conversations
Join the conversation
ALL COMMENTS (0)
There are no comments. Add your comment to start the conversation.
read next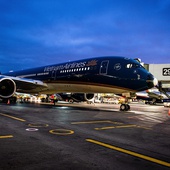 All you need to know about Vietnam's flag carrier airline.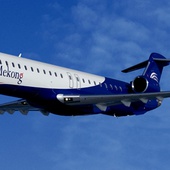 After 2 years in operation serving Vietnam's domestic air route, Air Mekong suspended all services in 2013.