Air Asia
Air Asia offers many daily direct flights from Bangkok, Kuala Lumpur and Jakarta to Vietnam.
Air Asia is one of the several low cost airlines in Southeast Asia and it offers many daily direct flights from Bangkok, Kuala Lumpur and Jakarta to Vietnam. On the route from Kuala Lumpur to Hanoi, there is a daily flight with the departure time of around 6:25 a.m. The fare for these flights is pretty low with 249 USD for the round trip and 128 USD for one way trip.
Air Asia Craft - Photo: Visit Victoria
Moreover, Air Asia offers another daily flight from Bangkok to Hanoi. The take-off time of this flight is 6:45 (local time) and the price for ticket hovers around 72 USD for one way trip and about 144 USD for round trip.
There are more daily flights to Ho Chi Minh City than Hanoi, with two from Bangkok, one from Jakarta and three from Kuala Lumpur on a daily basis. The flights from Bangkok departs at 7.45 and 15.55 every day, and the fare for these flights is approximately 128 USD for round trip and 48 or 68 USD for one-way trip.
On the route from Kuala Lumpur to Ho Chi Minh City, Air Asia is exploiting three flights at 9.10, 14.55 and 18.20. The fare for those flights is about 73 USD for one way trip and 146 USD for round trip. Moreover, Air Asia has a direct flight from Jakarta to Ho Chi Minh city that departs at 16.35 (local time) with the average fare of 92.7 USD for one way trip and 185.4 USD for a round trip. 
Baggage Allowance
Checked baggage
Air Asia charge the checked baggage with different rate based on the time that passengers reserve for this luggage. If you make a reservation between the time of booking ticket and the time of checking in at the airport, you only have to pay about 10USD for a 15kg baggage, 11.5USD for a 20kg baggage, 13.2USD for a 25kg baggage and 16.5USD for a 30kg baggage. At the time of checking in, the fee for excessive luggage is calculated per kg with the rate of approximately 13.2USD per kg.
Hand baggage
On the cabin of Air Asia planes, passengers are allowed to carry two small luggage. These can be handbag, laptop bag or small cabin bags. The limitation of these bags is 7kg in weight and 115cm the sum of three dimensions, so that the carry on baggage can fit the storage compartment in the carriage. In addition, passengers can carry additional items such as mobile phones, hard coat and umbrella, entertainment devices and snack food on board.
Business Class
Air Asia offers an X Premium Class in most flights. Compared to the business class of other international airlines, the Premium class of Air Asia does not really of high standard like those. Still, the seats are more spacious and also equipped with convenient buttons to transform into a flat soft bed. Premium pillows and blankets are provided by the crew so that passengers can have a comfortable sleep during the flight. The airline also serves delicious and hot meals with a diverse selection of dishes. However, this class does not have the entertainment complex for passengers on board like Cathay Pacific or Singapore Airlines.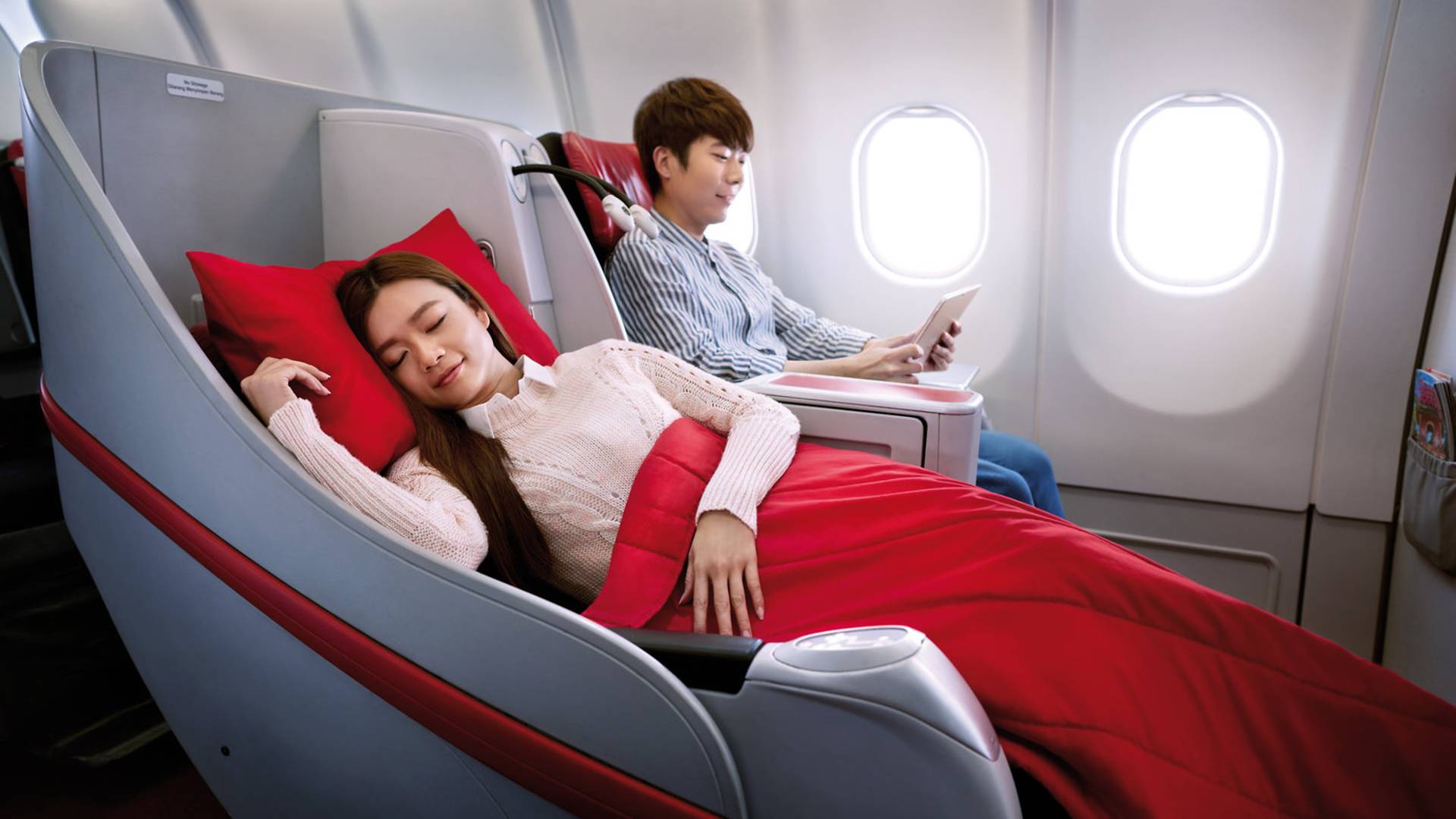 Photo : 8days.sg
Safety Record
Air Asia is still a new airline in Asia and the world, so that its safety record has nothing to complain.  During its 18 year of operation, there were only two accidents that happened with the aircrafts of this airline without any casualty. One of these incidents occurred on 7 November 2004 when Air Asia Flight no.104 slipped out of the runway at Kota Kinabalu Airport (Malaysia) and injured two passengers. On 10 January 2011, similar accident has happened to the flights no. 5218 at Kuching International Airport (Malaysia) and led to minor injuries of four passengers.
Air Asia Reviews
It can be said that among budgeted airlines in Asia, Air Asia earns the most popularity among travelers in this area, as well as other regions around the world. However, as being a cheap price air corporation, the services and infrastructure on flights of this airline does not receive much appraisal from customers. But the fact is that this is compensation for cheaper price that customers only have to pay. Below are some common comments from passengers on good and bad features of this airline.
GOOD
Many passengers comment that Air Asia is perfectly in time, which means that their flights are always depart and arrive by their projected time. There are a small number of late, postponed or cancelled flights made by this airline, and guests are informed whenever there are sudden changes in their flights.
Staff team is courteous, intimate and helpful, and they show that they have professionally trained and instructed to serve guests with their best manner. Although they are responsible to serve diverse types of passengers, but they always keep smiling and be polite to all customers.
The services and equipment of flights are valued to price passengers have to pay. Seats are narrow, but still comfortable for normal passengers. Foods are not included in the ticket, but passengers can purchase additional food with lower price compared to average price of other airlines.
BAD
As mentioned above, Air Asia also provides food for guests to purchase, but the issues is the diversification of foods are poor which means that there are little options for passengers to consider on the flights. Also, quality of food is not perfect as the price is cheaper than other airlines.
It has to be admitted that on flights of Air Asia, there are extremely limited sources for entertaining during the flights. There are only some magazines available on economic class on flights of Air Asia, and some basic entertaining devices like TV or music channel on business class.
Conversations (0)
Join the conversation
Conversations
Join the conversation
ALL COMMENTS (0)
There are no comments. Add your comment to start the conversation.
read next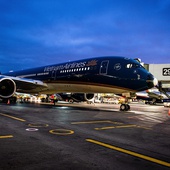 All you need to know about Vietnam's flag carrier airline.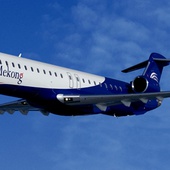 After 2 years in operation serving Vietnam's domestic air route, Air Mekong suspended all services in 2013.