Do and Don't During Tet holiday in Vietnam
Tet is the biggest and the most important holiday in Vietnam. It is a great occasion for families to gather together and enjoy relaxing times off. The days from Dec 30 to Jan 3 Lunar Year are the main days of festival: There are many customs in Vietnam dictating what to do and what not to do during these days. Being a traveller, you may choose to observe these rules, especially if you invited to a Vietnamese family during Tet.
DOs
Pay all the debts before Tet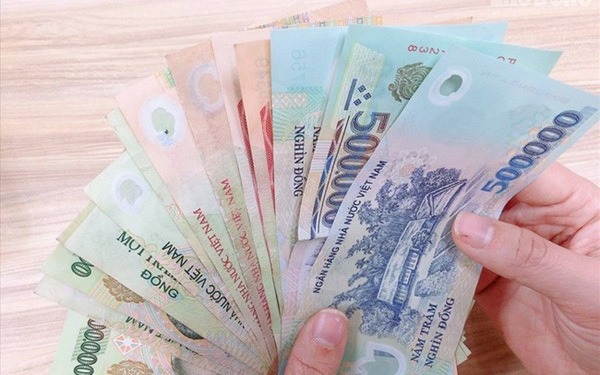 Photo @vietnamnet.vn
Before Tet, people should return all the things that they have borrowed from others and pay all the debts they owed. It is believed that people should never start a new year with debts and borrowed things; otherwise in that year people would be stuck with debts.
Lucky money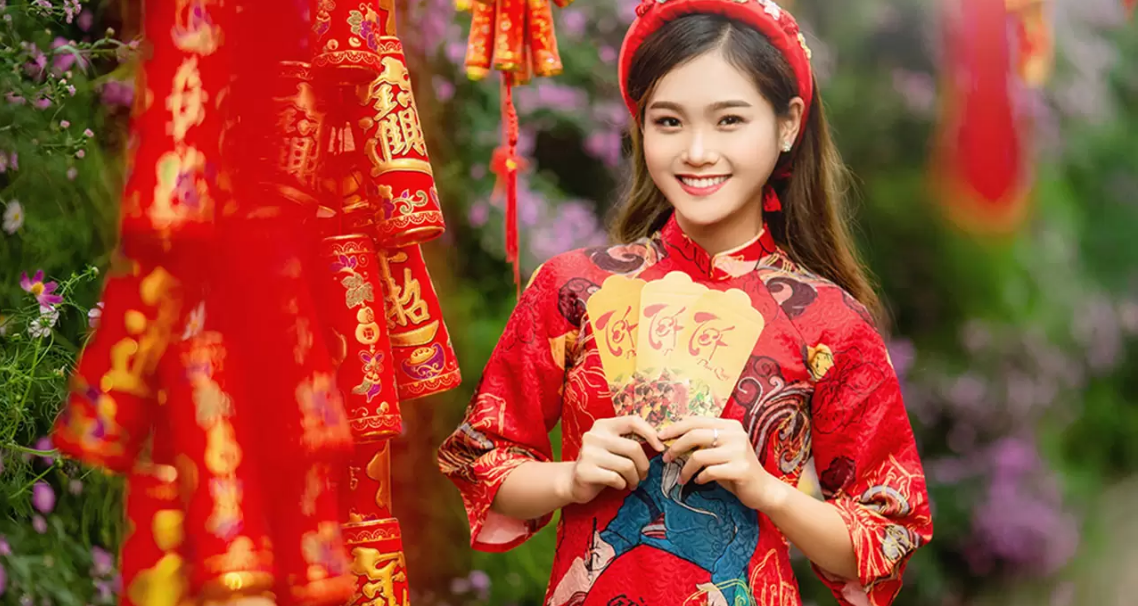 Photo @vietnamtravel
On the first day of Tet, adults (those who have already got married and have income) are supposed to prepare some "lucky money" to give the children and kids when visiting other's homes as a symbol of luck for the coming New Year. People are also supposed to say best wishes to others. These activities are done with the expectation that luck and good things are brought to everyone.
Gift-exchanging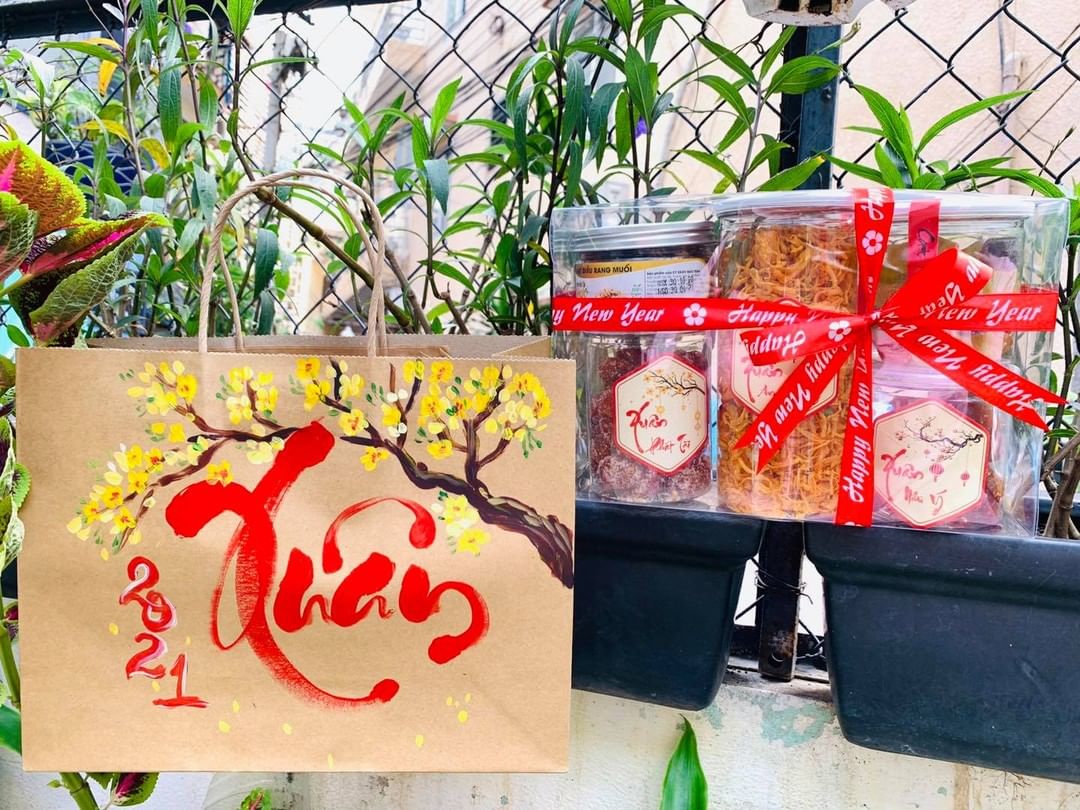 Photo instagram @anvatmoonmin2020
Gift-exchanging is another common custom during Tet holiday, which is used mostly in business. The process of giving and receiving gifts help to enhance the relationships between clients and firms. The popular presents are cookies, chocolates, fruit baskets, wine, soft drinks or other kinds of treats. Usually, people can buy a pack of gifts in the shops which includes many different kinds of food. If you have a Vietnamese business partner, take this opportunity to enhance the relationships.
Buy and Wear New Clothes
Photo @phunutoday.vn
Tet is a special occasion that people wear new and beautiful outfits. The streets during Tet is full with colorful dresses, ao dai and other costumes. It is thought that colorful bright colors like red, yellow or blue can bring good luck and prosperity to people for the upcoming year.
Smile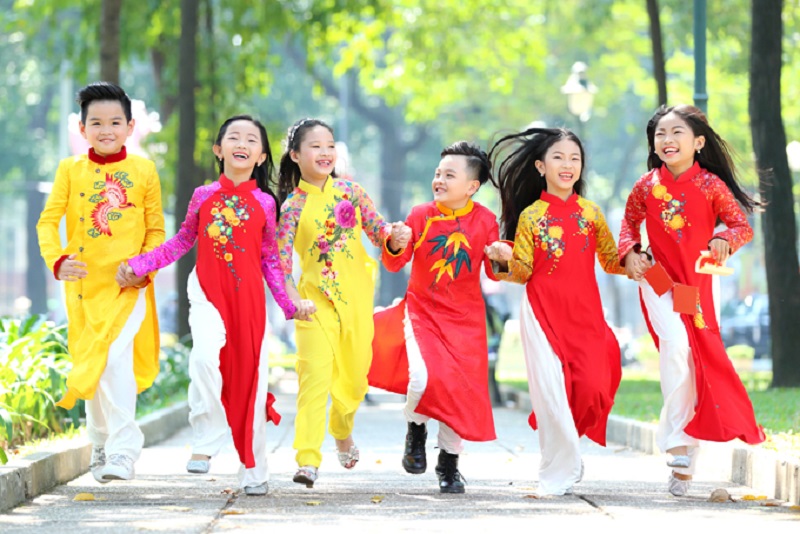 Photo @tiin.vn
Another essential element of Tet is smiles. A smile can make everything seem more relaxing and enhance relationship among people. A smile can bring joy and happiness to you as well as people around you for the whole year also. During this Tet, people refrain themselves from getting angry or depressed and put an instant smile on their faces, hoping for a happy new year.
DONTs
Argue, swear and say bad things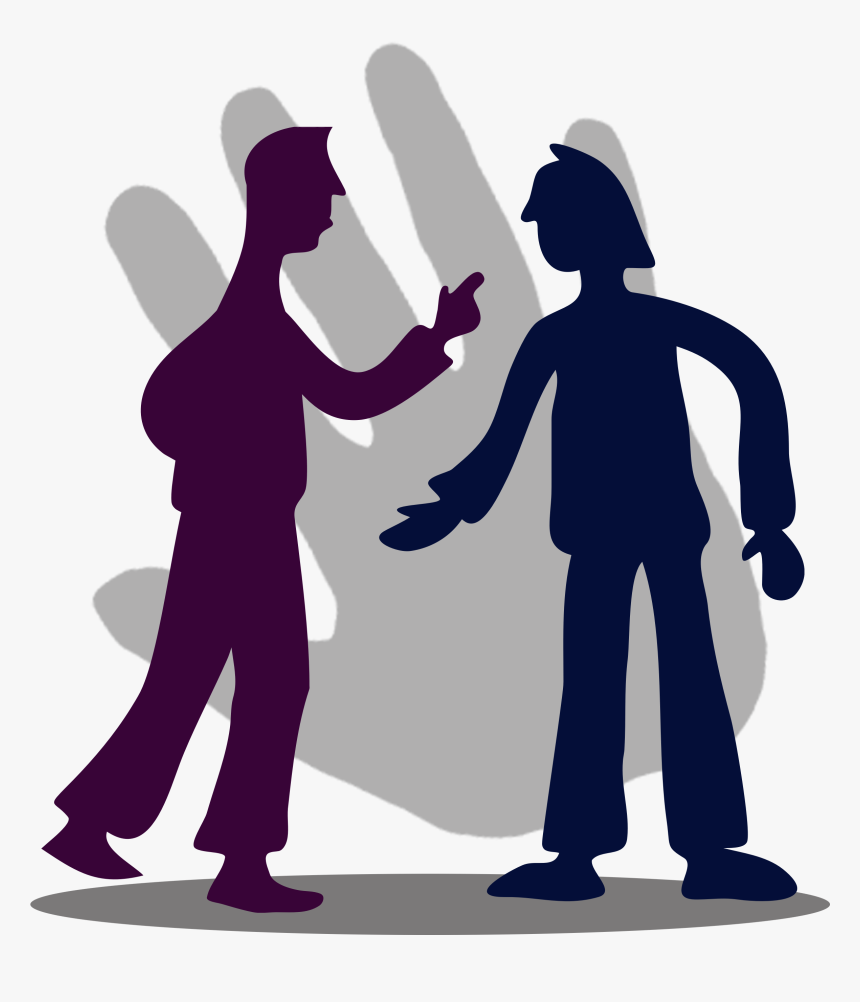 Photo @pngitem.com
If people usually wish greetings during Tet holidays, it is forbidden to say bad things like death or swear in this occasion. People also should avoid having arguments and shout at each other during Tet because it can bring them an inharmonic year. When having any conflict, try to calm down and keep it as peaceful as possible.
Commit Cruelty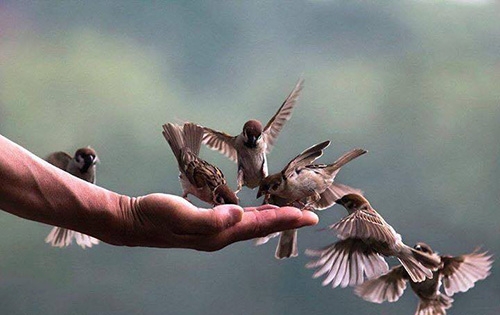 Photo @phunutoday.vn
People also should not do cruel things like killing or hurting animals. Instead, they are recommended to set animals free. The most common animals set free in Tet holidays is birds. That is the reason why birds are sold during Tet holidays in pagodas. This belief is originated from Buddhism's causality which states that if people do good things, they will be blessed with good luck.
Sweep House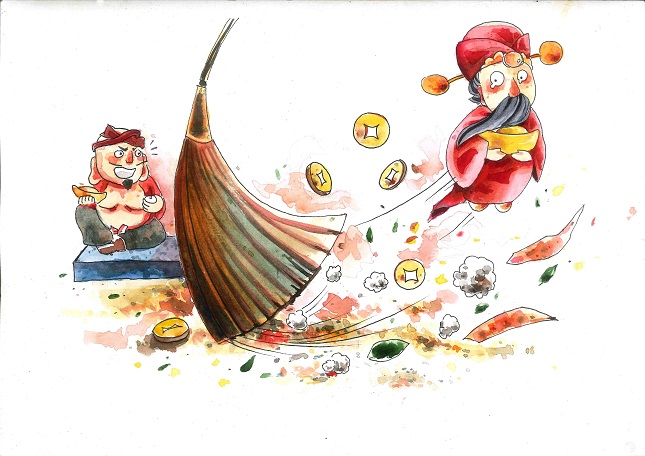 Photo @giupviec88.com
Another thing people should avoid doing is sweeping the house or emptying the trash bin especially on the first day of the new year. People believe that if you sweep the floor, all the luck and money will flow out of your house. So you can keep this in mind. When visiting one's house in Tet, you should not drop anything onto the floor and make it dirty. Moreover, when you want to do something, it is a good idea to ask the home owner first to avoid unwanted problems.
Wear black clothes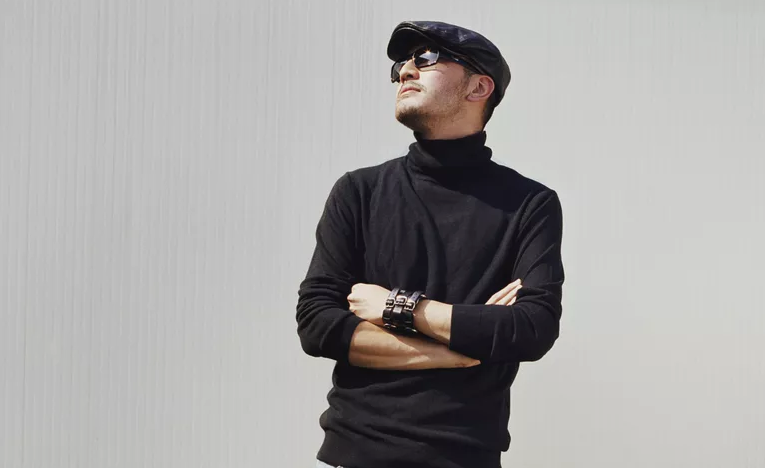 Photo @liveabout.com
People are supposed not to wear white or black clothes on the first day of Tet. Usually, white and black are colors of funeral in Vietnam. As a result, wearing them on the first days of the New Year may symbolize deaths and unlucky things. Colorful outfits are recommended.
Conversations (3)
Join the conversation
Conversations
Join the conversation
ALL COMMENTS (3)
P
Phoebe
Then what color should I wear for Tet? If black and white aren't allowed, what other colors can I wear?
1 year, 6 months ago
5 REPLY
View previous comments
T
thanh
You can wear any color except black during this holiday. In Vietnam, red is considered as luck, especially in Tet holiday!
1 year, 6 months ago
2
P Phoebe replied - 2 replies
read next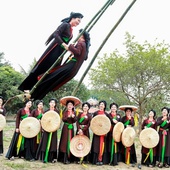 In the country area, Tet is often a holiday to celebrate with games, folk singing and village feasts. Get to know some of the most popular communal games during Tet holiday.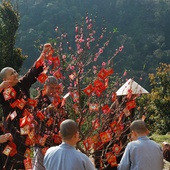 Together with the festive atmosphere Tet brings to Vietnam every year, the event also the best time of the year for Vietnamese to show their religious belief and traditional custom. Among them, visiting pagodas on the first days of the year has long been a lofty tradition.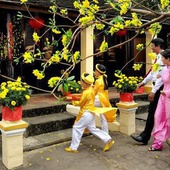 Tet Nguyen Dan- the biggest festival of the year- plays an extremely essential role in Vietnamese's beliefs and culture. Among many complicated religious rituals performed in this occasion, "xong dat" (first visit to a home in a year) is believed to decide the fortune of the host for the whole year.