How Vietnamese Families Spend Their Tet Days
In Vietnam, there could be no other occasions more special than Tet for all members in a family to unite and enjoy a wide range of hilarious activities during the holiday. Below are the top five most preferable Tet's activities Vietnamese people often do with family.
Watching firework on the New Year's Eve moment
Firework shooting to announce the arriving of a New Year is a yearly event expected by any Vietnamese on the night. The show of light is organized in big cities of Vietnam like Hanoi, Ho Chi Minh City, Hue or Da Nang, on the sky of the the best tourist attractions of the cities in order to provide best view and serve the largest number of viewers.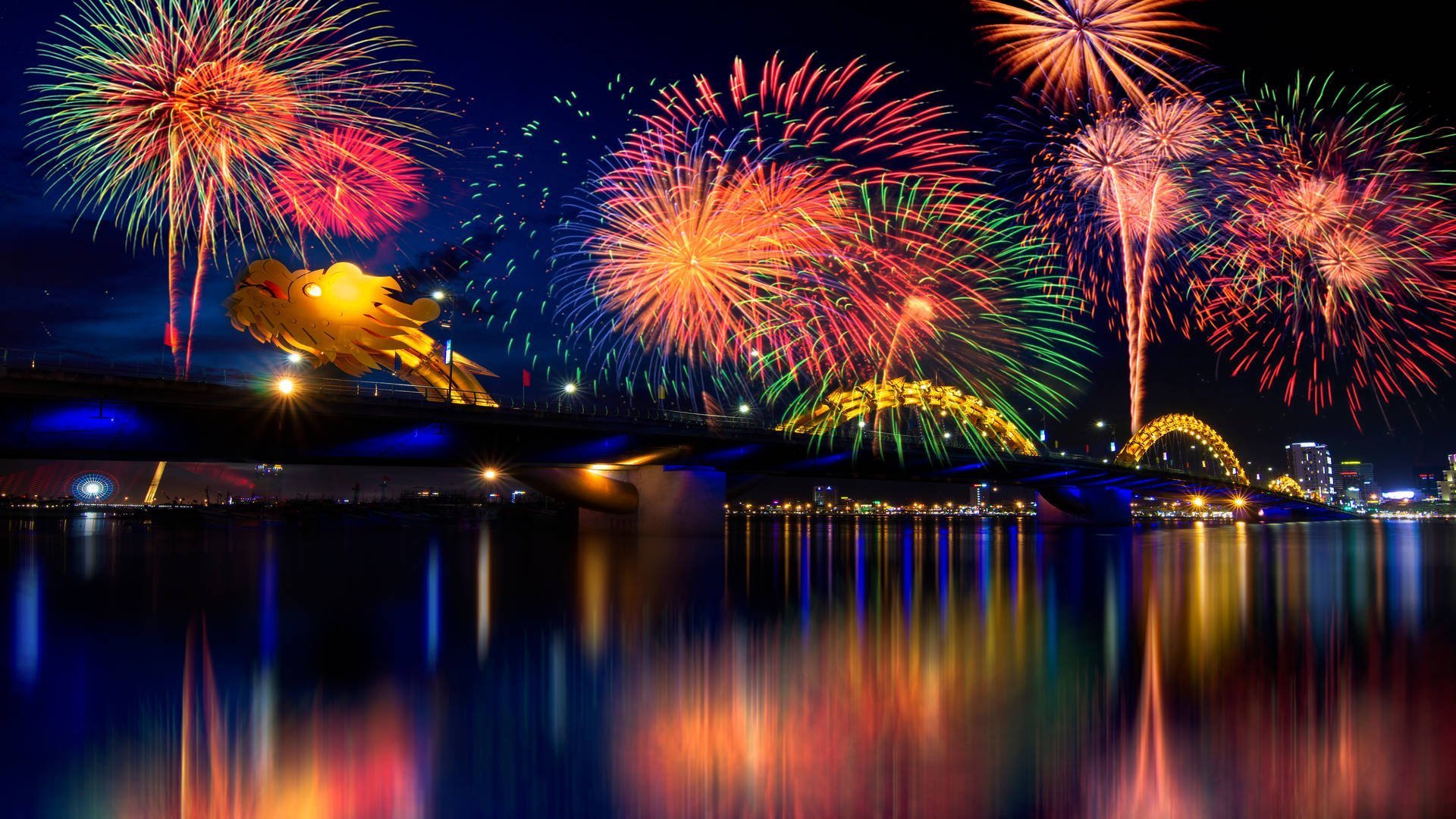 Photo @bookaway.com
The sparkling art show on the sky in combination with the booming echoes of every shots seem to make people's hearts pumping faster and becoming more exciting to welcome the New Year. What would be cozier than members in a family hand in hand enjoying the night under the hilarious atmosphere?
Family parties
Parties with full of delicious traditional dishes is the main theme for the whole holiday of Tet. From the last day of the year, family's members all unite to enjoy "Tất Niên" Meal (the last meal of a Lunar New Year) to share all the sadness and happiness and experiences gained through the year. Not only that, the parties are also time to review family's tradition, show respect to elders and strengthen relationships between members.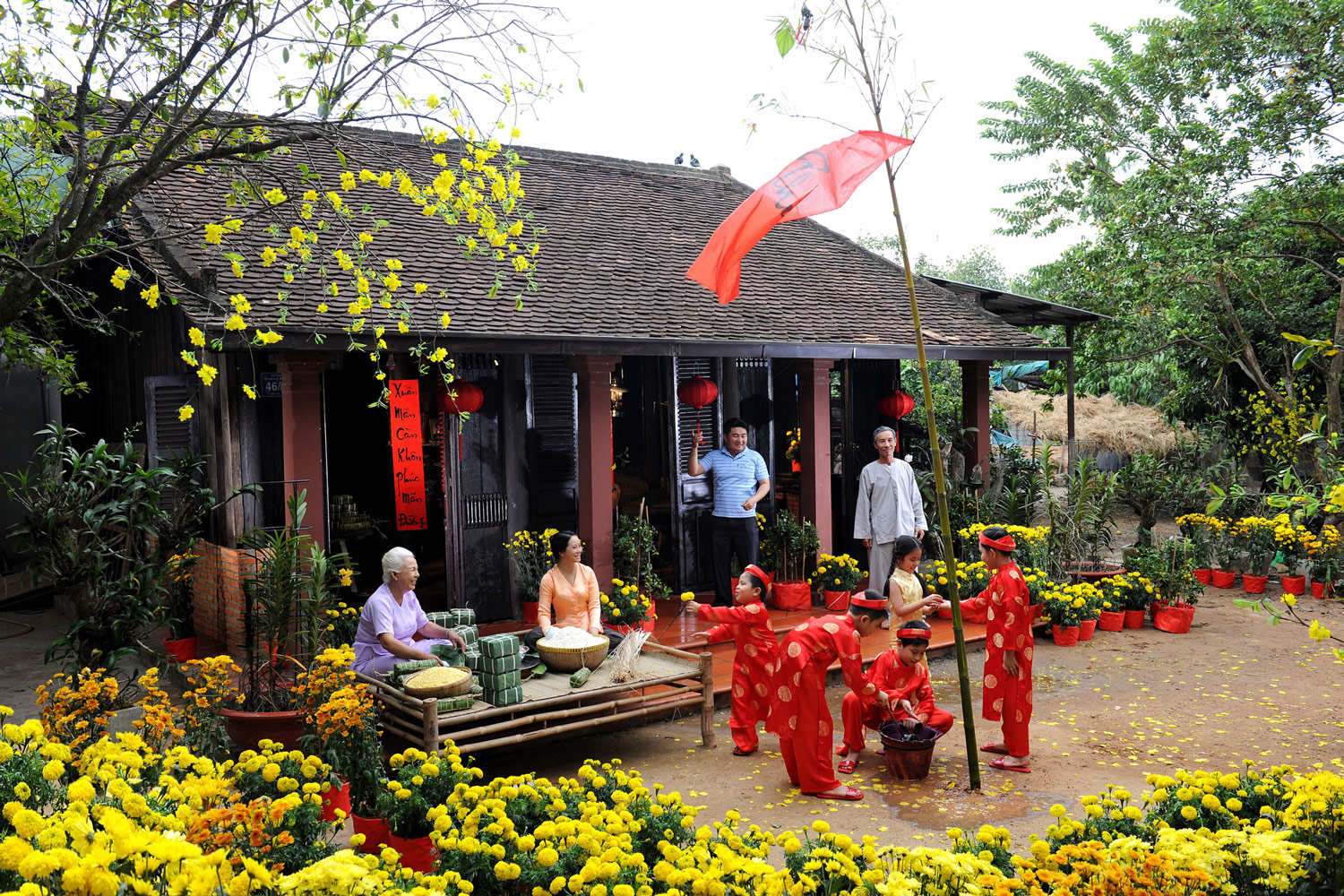 Photo @studentexchange.vn
During Tet, family parties can start from nowhere and there is not any exact time table for them besides the three main meals: breakfast, lunch and dinner. A party may begin when some relatives or friends come to visit the host's home at any time since foods and drink are stored at their fullest level during Tet.
New Year's greetings
From the first day of the year, people start going around and greet their relatives and friends with the best wishes. This custom seems to be more common in villages than in big city because villagers live much more close than people in cities; also, they are often relatives of each other living in the same village. The order of people to be greeted is usually relatives first and then friends and colleague.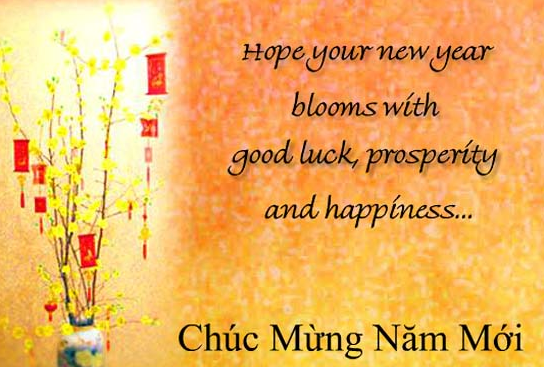 Photo @123greetings.com
Elders' house would be the first destinations in which parents' house is the very first one. This custom is not simple exchanging wishes between guests and hosts, it is the chance for brothers and sisters and friends to meet each other after a long separated year.
Lucky money for children and elders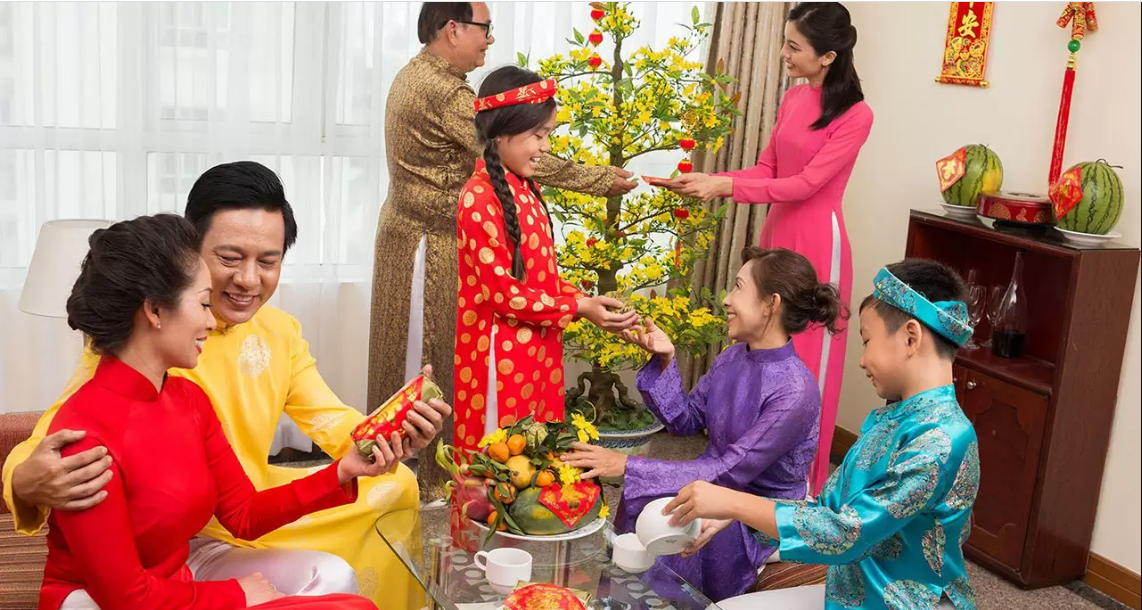 Photo @vietnamtravel.com
This tradition is undoubtedly the most awaited Tet's activity of all Vietnamese children. The custom is not a meaningless one since it does not only make children feel happier on Tet, it also educates them the value of money and how to save money for good purpose. Like its very definition, lucky money bring luck to children such as healthiness, intelligence and obedient and luck to the givers as well.
Visiting pagoda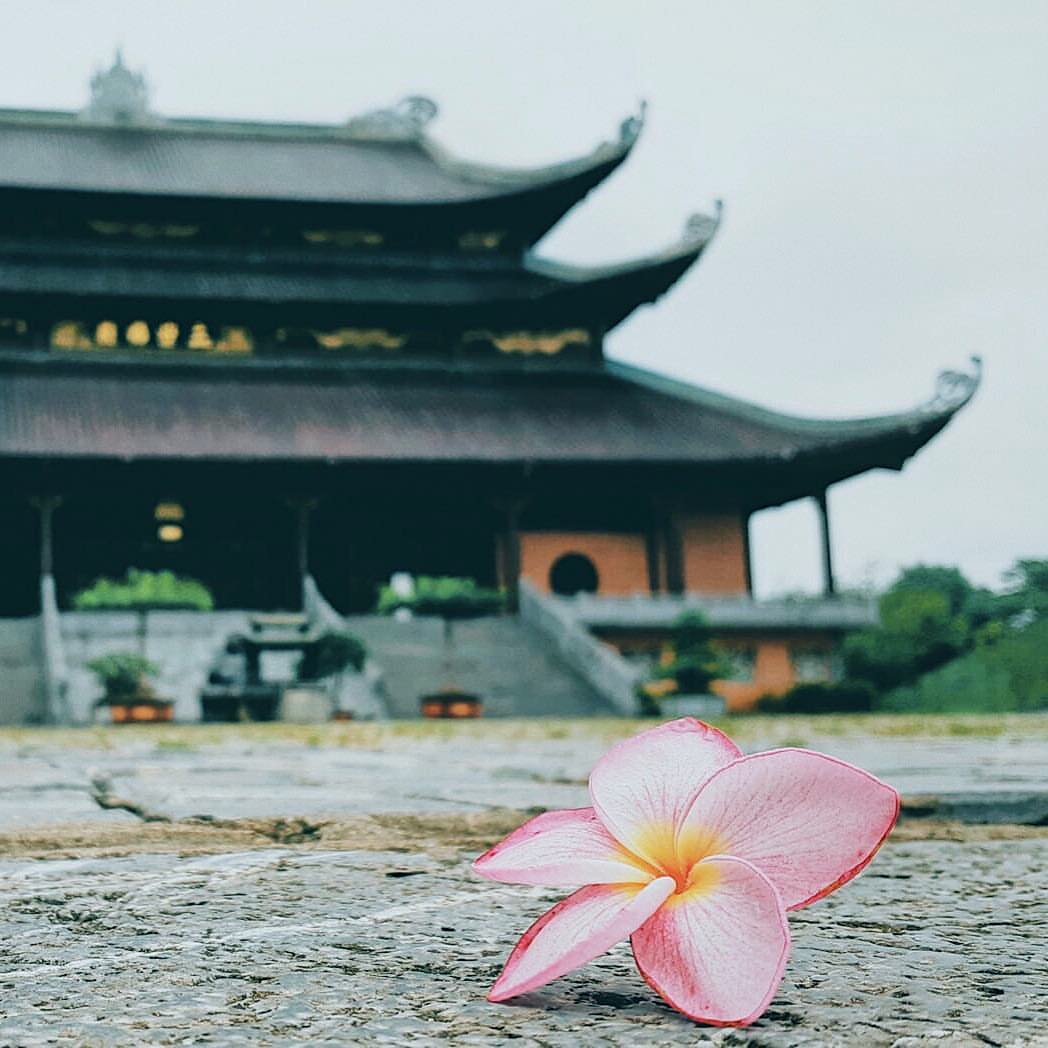 Photo @asianwaytravel.com
The lofty tradition reflexes religious belief of Vietnamese people has been preserved and developed for thousands years. People coming to pagodas and temple to pray for a happy new year with full of wishes may come true and showing respect and appreciation to Buddha and Gods who have been protecting and granting their wishes. Visiting pagodas could also a good way to enjoy Tet's atmosphere and forget about all the stress and worry of the previous year in the sacred space there. Vietnamese families usually visit pagodas and temples with all of their members as well as going in grand family as a way to show sincerity.
Conversations (1)
Join the conversation
Conversations
Join the conversation
ALL COMMENTS (1)
B
Michael Robert Blevins
Lucky money, I am an American, months from now, I will be married........I then, will be considered the eldest..What, if anything should, I might do ? Thanks
8 months, 1 week ago
2 REPLY
read next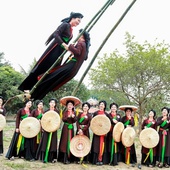 In the country area, Tet is often a holiday to celebrate with games, folk singing and village feasts. Get to know some of the most popular communal games during Tet holiday.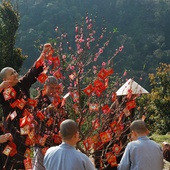 Together with the festive atmosphere Tet brings to Vietnam every year, the event also the best time of the year for Vietnamese to show their religious belief and traditional custom. Among them, visiting pagodas on the first days of the year has long been a lofty tradition.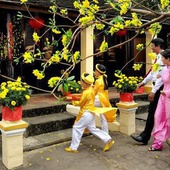 Tet Nguyen Dan- the biggest festival of the year- plays an extremely essential role in Vietnamese's beliefs and culture. Among many complicated religious rituals performed in this occasion, "xong dat" (first visit to a home in a year) is believed to decide the fortune of the host for the whole year.