Vietnam Supermarkets - The Basics
In these recent years, the trend of tourism combined with shopping is gradually developing everywhere in the world. In particular, Asian tourists constantly take trips to Europe to see the beauty of the West and hunt for international luxury brands. On the contrary, European tourists when exploring the Asian land, they expect to see a variety of colors, where they can find unique local products and fresh organic foods that are not available in their country. Based on criteria such as popularity, convenience of travel, variety of items, tourists who are planning to visit Vietnam could take up some of these tips for the shopping experience to be the most perfect.
How to choose the right supermarkets
Based on personal shopping preferences, the needs to find a mega mall for each person can vary accordingly. For example, for the middle age and the elderly from U50 to U70, they often pay attention to functional foods and household appliances. Meanwhile, young people would prefer to shop for clothes, handbags and cosmetics of international brands; whereas children would love to eat fast food, visit the game center or even go to a swimming pool. For this reason, tourists before coming to shop in supermarkets in Vietnam should do a little research on what type of goods and services they would like to buy and experience before choosing the right supermarket to go to.
In addition, there is a type of store in the supermarket called "Outlet". Outlet is usually a mid-range chain of shops, specializing in selling authentic brand names "washed out" from normal shopping malls with lower prices from 30% - 70% off. The goods at Outlet are mainly out of season, or have negligible defects, they are also very acceptable and in good condition to buy with a much cheaper price. Hence, visitors could also consider to shop in these Outlet stores in Vietnamese supermarkets for an affordable price, yet good quality products.
Some big supermarkets lines in Vietnam
Vinmart 
The shopping stores under Vincom's brand are designed according to international standards, with convenient arrangement, high aestheticism, modern style, to create optimal convenience in organizing space, entertainment, and harmonizing with the environmental landscape. Until now, many Vinmart supermarkets have been successfully deployed by Vincom in many big cities in Vietnam and is an ideal destination for the locals and foreigners to come grocery shopping.
Aeon Mall
Aeon is one of the largest retail trade groups in the world with 179 domestic and foreign joint ventures in Japan. Throughout its operations, Aeon Group maintains an unchanging commitment that always sets the "Customer Comes First" criterion. The shopping malls under Aeon all have a very large area, there are about 130 stores selling products, of which one third is for famous Vietnamese brands, one third is for Japanese brands and the remaining 1/3 for other enterprises in the world.
Big C
This is a trademark of the famous retail distribution group Casino in Thailand, Vietnam and Laos. "Big" is an English word meaning "Huge". This name is used to express the desire of the brand's owners: the large scale of Big C supermarkets. At the same time, it also brings the idea of a varied selection of goods that Casino Group brings to customers. Trade, Shopping Center, Hypermarket, Convenient Supermarket is the current business model that Big C is pursuing and it is also the business model deployed by Casino Group.
Designs and layouts
The design and layout of the super malls are often similar and in a certain order. Usually, a mega market center with 2 to 3 floors will have the following design:
1st floor: Fashion shopping area
2nd floor: Grocery stores
3rd floor: Food and entertainment
Basement: some other amenities such as an aquarium, an ice skating rink, a children's play area.
To be sure, it is also easy for visitors to find electronic maps arranged in obvious places in the mall to better understand the area design for convenience of their shopping and travel. Or they can also ask the staff at the Customer Service counter for more information about the building.
Shopping Tips
Here are some shopping experiences at the Vietnamese supermarkets that you should know for a complete shopping trip:
Do research: search carefully the information about the supermarkets that best fits your needs before going.
Make a list: customers could also note down what items or souvenirs they want to buy before coming to the supermarket, since there are a wide range of items there that could make you confused and forget what you intended to buy.
Prepare yourself when going to the malls on the weekends or holiday because it is usually very crowded. It is advisable that tourists come on weekdays instead for a more comfortable shopping experience.
All items, tickets, and food restaurants in supermarkets are usually quite expensive. So, tourists should bring a rich sack when they intend to shop here. Unlike other countries like the United States or Australia, the return policy in Vietnam is not so flexible. That is, unfortunately, tourists could not exchange or return certain items or products within more than a week from the date of purchase. Normally, stores in Vietnam only accept the return only within 1 week, with conditions that the item is brand-new, has not expired, with full tag and receipt on. Therefore, keep this in mind and think carefully before you purchase an item at the Vietnamese supermarkets.
Pay attention to the expiry date of the products before buying because the supermarkets usually discount 30-60% on the items that are nearly expired, especially fresh food like fish or sushi.
Sales season and promotions
Similar to other countries, when customers visit the shopping mall in Vietnam during the holiday, sale season or Black Friday, Cyber Monday, prepare yourself for the good mentality and health to line up or quickly hunt for cheap branded items, because the commercial center and grocery stores are always overcrowded and flooded with people in the sale off season.
The off-season shopping in Vietnam is quite exciting, as an illustration, customers who buy products according to the regulated list will receive 1 Vinmart voucher worth up to 1,000,000 VND.
What to do besides shopping: other amenities
In Vietnam, supermarkets are built with special and large-scale subdivisions, including: grocery supermarket, Electronic Supermarket, Children's Play and Education Area, BHD or CGV Star Cinema, as well as diversified fast food and dining area, promise to providing customers with a best shopping and entertaining experience, will definitely be a promising destination for tourists in the coming time.
Conversations (0)
Join the conversation
Conversations
Join the conversation
ALL COMMENTS (0)
There are no comments. Add your comment to start the conversation.
read next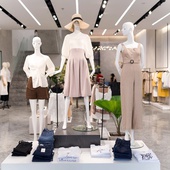 Vietnam used to be just a shopping paradise for travelers on a shoes string. Today the fashion world has broadened extensively to cater to just any need, from the most basic purchase to world-class brands.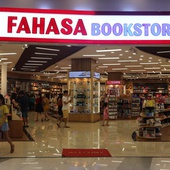 More than a simple sightseeing or adventurous destination for expats and long-term travelers, thanks to its own unique reading culture, Vietnam is gradually becoming a great place for bookworms to start their first backpack trip to Southeast Asia without interrupting their reading indulgence.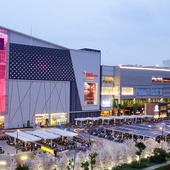 Welcome to Vietnam, the new paradise for shopping. If you look at the surface, you will be disappointed by the large number of made-in-China items in just any cities. If you dare to search, you will be caught in a complete surprise.