Shopping Clothes in Vietnam - Everything You Need To Know
Vietnam used to be just a shopping paradise for travelers on a shoes string. Today the fashion world has broadened extensively to cater to just any need, from the most basic purchase to world-class brands.
Although increasingly filled with megamalls across the country, Vietnam still retains its love for humble boutiques along the roads and typical local markets where your bargaining skills decide everything.
Whether you fall for prestigious international brands or love to haggle on these local markets, to make sure you don't get lost in an overwhelming maze of style and fashion, here is everything you need to know.
The international brands and where to get them
In Vietnam, clothes are mainly sold in three areas, consisting of shopping malls, local markets and boutiques along streets.
Located in all big cities of Vietnam such as Hanoi, Ho Chi Minh, Hai Phong, Danang, to name a few, shopping malls offer items from many renowned international brands. As estimated in the report, there are around 200 foreign fashion brands that have entered Vietnam including Zara, H&M, Giordano, Mango, Topshop, Gap, and Old Navy. 
Shoppers can easily look for their outlets in all these shopping centers, familiar names including: Vincom, Aeon Mall, Lotte, Parkson, Big C, etc. Fashion items here are diverse at price, from affordable to luxury varying to your purse.
The local brands and where to get them
For anyone who thinks that there are enough of Zara, Mango, H&M, or other shopping mall experiences in their life, it's time to explore the local favorites.
Cong Tri Design
Subsequent luxury label of a famous local designer gains worldwide reputation for his impressive yet gentle women dress. He also had his own show at London Fashion Week). His boutique is a great place to find unique beautiful evening dresses.
Address: 194 Nguyen Dinh Chieu Street, District 3, Ho Chi Minh City
Canifa
A successful local garment and fashion brand, Canifa puts a strong focus on basic everyday wear for adults and children. Clothes here vary in shape and size with plenty of choices for oversize. Their most highlighted items are the cashmere sweaters, which are both light and warm.
Nem
Founded in 2002, Nem is a luxury Vietnamese fashion brand offering its branches all over the countries. Its fashion items seem to be as expensive as other international brands (expect $70 for a decent dress).
IVY Moda 
Another widely regarded local fashion brand with a diverse system of branches owing 2 shows in the year following the trend of the world. IVY Moda has developed the store systems in each city or province all over the country.
The Smaller Start-ups
Besides luxury brands, there are also a large number of small start-up local brands mainly located in the biggest cities: from a gentle style of classic taste as Magonn, Pet by Chang, Tiem Hulala, to a unique, retro or bohemian vibe as Tiem Con Cong, Decao, ect.
Wandering around Hanoi, Ho Chi Minh city or any other big cities, you will see many local stores sell the same thing in a street or area (as the shops on Hang Chieu only sell mattresses, Hang Da only has leather goods). Such a layout makes it easier for any newbie to find the things they need. In terms of fashion, Cau Giay or Chua Boc (in Hanoi) or Nguyen Trai (in Ho Chi Minh city) gain reputation as well-known streets for cloth shopping.
On these typical fashion streets, you can find thousands of fashion stores shoulder to shoulder along the road. Some of the items are made in Vietnam while the others can be imported from China. They have good quality and priced reasonably, usually providing modern clothing for students and office hipsters. Familiar notable stores include: May Boutique, Daisy, Cobi Shop, Lyra Shop, etc.
Here you can also find many small Vietnamese local fashion brands as Xeo Xo, Huong Boutique, location is scattered all around the city.
Made-in-Vietnam stores
This distinct type of cloth store is undoubtedly the hallmark of local fashion culture all around the country. Made in Vietnam clothes find themselves in both shopping malls and small fashion shops along the bustling streets. As a signal, when you walk down the street, you will find a bunch of the familiar signs such as "Made in Vietnam", "Viet brothers" or M2 in front of the shops.
In these Made in Vietnam shops, items priced reasonably, no need to bargain as price is fixed on each item. Attentive staff are helpful and polite enough to make a satisfied shopping experience.
Shopping in a budget at local markets
Wandering these local markets could be a great option for low-budget travelers to come and shop for some clothes. Apart from fashion stores and outlets when price tags are all marked, prices of clothes in Vietnam are regularly negotiable, especially in these local markets. Coming here, you are recommended to take advance of your own haggle tips. Though most items here sold at local markets are made in China with low quality, the incredibly-cheap-after-haggling price is definitely the saving grace.
However, in local markets, almost all shops or stalls in the market have no place for you to try on clothes, so it could be quite inconvenient to find your best suit. But sometimes, you could luckily catch some clothes of acceptable quality and in trendy designs.
Saigon Square in Ho Chi Minh City and Nga Tu So Market, Dong Xuan Market or Cho Dem in Hanoi are favorite local markets for shopaholics with low-budget when traveling Vietnam.
Sales Season
Holiday and off-season sale: All the brand outlets and fashion stores offer sales off on big occasions such as: Black Friday, Christmas, Year-end season, Valentine Day, Women's Day, etc. However, the biggest and most crazy sales season is the Year-end one when people shop to prepare for Tet (Lunar New Year). It's truly a promotion battle off since all the fashion shops are crowded and you could get up to 50%- 70% discount on the initial price.
Besides special holidays, at the end of each season, all fashion shops and brands also provide a broad range of sale and promotion programs known as summer or winter sales.
Birthday Discount: In Vietnam, a large number of fashion stores have discount policies for customers on their birthday. Being a register member, all you need to do is show an identity card at the counter to take the sale-off rate of 10-20% for all items in the store. Shopping Tips
Haggling when you shop
The title "the heaven of haggling in Vietnam" undoubtedly belongs to typical local markets where all of your bargaining/haggling skills are counted to get the best deals.
When shopping in the local markets, keep in mind that you have rights to haggle and you should not miss the chance to do that. Don't forget to smile then behave polite and patient. If an item seems to be expensive, you should confidently give a counter-offer of 50 percent off the initial price without hesitation, then gradually negotiate until a reasonable medium is accepted. One of the most essential principles when haggling is to settle at a price that both you and the seller agree with, rather than reaching the cheapest deal in any way. Most local markets have no place to try on clothes, so remember your sizes and don't forget to put on a simple dress before shopping so you can easily try on yourself some other shirts or coats right at the stalls in the market.
The owners at the local markets usually cannot speak English so it would be better to go with a local guide or you should speak some Vietnamese.
Best time to shop
Whether you would like to stroll down on fashion streets or just go ahead to the shopping malls, you had better avoid the rush hours from 5 PM – 7 PM when the officers come home after a long day at work, the traffic is backed up and these bustling fashion streets are full of crowds. Other timing is recommended.
Though shopping malls and fashion stores are usually available from morning to late night, some local markets only open in the fixed time (morning as most of the normal ones or late night as Hanoi Night Market) so you had better get more information if you want to visit them
Conversations (2)
Join the conversation
Conversations
Join the conversation
ALL COMMENTS (2)
E
Uju Edeh
I want to buy some clothes from Vietnam, please I need help
4 weeks ago
0 REPLY
J
Queen Josephine
How do I shop in Vietnam without going there? I need help
2 years, 1 month ago
5 REPLY
read next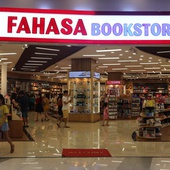 More than a simple sightseeing or adventurous destination for expats and long-term travelers, thanks to its own unique reading culture, Vietnam is gradually becoming a great place for bookworms to start their first backpack trip to Southeast Asia without interrupting their reading indulgence.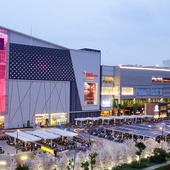 Welcome to Vietnam, the new paradise for shopping. If you look at the surface, you will be disappointed by the large number of made-in-China items in just any cities. If you dare to search, you will be caught in a complete surprise.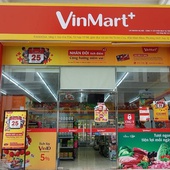 The retail market in Vietnam can be roughly divided into six types of modern distribution with specific characteristics, including hypermarkets, supermarkets, commercial centers, shopping centers, convenience stores and specialty supermarkets.