The Must-Read Guide About Buying Books In Vietnam
More than a simple sightseeing or adventurous destination for expats and long-term travelers, thanks to its own unique reading culture, Vietnam is gradually becoming a great place for bookworms to travel while keeping their reading indulgence.
Whether you want to look for some paperbacks to bring home, spend downtime reading your favorite classics in a quiet and cozy place or totally immerse in a pedestrian-only street dedicated entirely to books, this guide to get your best read in Vietnam has you covered.
As the country offers a broad range of places that would definitely be the ideal choices for book lovers, all you need to do is to know what you want then get the information you need all below.
Local Bookstores
Among many bookshops springing up everywhere, Phuong Nam, Fahasa, Tien Tho undoubtedly are familiar names to the locals in terms of prestige. They are the largest book suppliers in Vietnam with a wide range of book genres and an impressive system of branches all over the country. Traveling all around Vietnam, you will easily find a lot of Fahasa shops when you check on Google Maps. This is where you will find the largest choices of Vietnamese books if you are interested in local literature or want to learn Vietnamese.
In addition, these bookstores are also definitely where you should go if you are looking for books in English, such as books about intercultural management, human resources, and so on. These stores also offer books to learn languages like Chinese and Japanese, etc. At a smaller- scale, Artbook and Newton are also worth a visit. The large number of books they provide specializing in English magazines, travel guides and interesting English books making them ideal choices for foreigners.
Publishing Houses
Apart from the local stores mentioned above, a couple of renowned publishers have their own systems of bookshops to sell their latest publications. Nha Nam, Thai Ha, Kim Dong Publisher are the familiar names among locals. All of these bookstores stock a broad selection of books, from Vietnamese to English language, business and self-help to classic and modern novels, etc. 
Besides, all these local publishers have their distinct vibe of architecture. Nha Nam still attracts many people stopping by thanks to its ton-sur-ton dark blue exterior and the beautiful retro interior design. A visit to Nha Nam may get you lost in a fairy tale with its cozy yellow light and wooden bookshelves full of titles and collectives. 
On the contrary, Thai Ha bookstores bring the modern and vibrant atmosphere with the orange exterior while Kim Dong bookshops is widely regarded as the heaven for comic lovers.
Nha Nam Publishing House

Hanoi: 49 Chua Lang Street, 22B12 Pham Ngoc Thach Street, 115/D1 Tran Huy Lieu Street, etc.
Ho Chi Minh: D5 Street, Binh Thanh District
Thai Ha Publishing House

Hanoi: 119 C5 To Hieu Street, Dich Vong, Cau Giay
Ho Chi Minh: 88/28 Đào Duy Anh Street, District 9, Phu Nhuan
Independent Bookstores
The criteria of a favorite bookstore lie not just in its books but also in its space for visitors to wander around. In this respect, all the independent bookstores are the winners. Diverse in designs, genres of books as well as the target customers, each independent bookstore is the great place for one kind of visitor, from an English bookworm or someone searching for a rare edition of a local author in these old days. Here are some notable independent bookstores in Hanoi and Ho Chi Minh City that you should wander for some books on the weekends.
Bookworm 
As its name tells it all, Bookworm is a great choice for readers and book lovers in the heart of Ho Chi Minh City. It is worth a visit to check out this home of bookworms with more than 10,000 books in stock. Here, English language reading material and romantic novels are displayed in huge bookcases mounted against the walls. 
Address: Pham Ngu Lao, Ho Chi Minh / 44 Chau Long, Hanoi
Ca Chep Bookstore
Holding a modern and vibrant vibe, this well-proportioned bookshop shows its distinctive charm with exquisitely curated aisles and shelves full of Vietnamese and foreign language books. Its branch in Ho Chi Minh city also serves a quiet cafe on the fourth.
Address: 115 Nguyen Thai Hoc, Van Mieu, Dong Da, Ha Noi
BOA Bookstore
Widely regarded as the best English-language independent bookstore in Ho Chi Minh city, BOA stores on its bookshelves a decent spread of fiction, non-fiction, dictionaries, children's and reference books, as well as a few in French.
Address: 6 Cong Truong Quoc Te, District 3 Room C26, 2nd Floor, Ho Chi Minh City
Mao bookstore
It's not exaggerated to say that this is the most renowned storefront on Dinh Le street, favored by many young locals. Opened in the 1970s, the store looks small and humble on the outside, but once you step inside, you will be mesmerized by the number of books packed into the space. Visitors can get lost in a forest of books and shelves stacked with rare hard-to-find editions.
The store is reminiscent of the spectacular library in the old days. 
Address: 5 Dinh Le, Trang Tien, Hanoi
Sidewalk Book Sellers 
Vietnam is also famous for a large number of unsettled bookshops on the pavements of streets. Thousands upon thousands of books are available here, ranging from comics, through classics to glossy cooking books. Most of them are old books on display airily and sold at great discount rates, ranging from 30% to 50% off the publisher's recommended retail price.
This is where you can find different kinds of books and some rare editions of the foreign ones. 
The notable streets famous for books selling on the pavements include: Pham Van Dong Street, Lang Street, etc in Hanoi and Hai Ba Trung Street, Nam Ky Khoi Nghia Street in Ho Chi Minh city. Visitors can stop by these vendors for a different feel.
Renowned Urban Book Streets
Wandering streets which only allow pedestrians and dedicated to books in a tranquil venue is the dream of every bookworm on earth. In the two largest cities of Vietnam, there are renowned streets to make this dream come true.
Hanoi Book Street
Settled nearby Hoa Lo Prison, this famous book streets was born for pedestrian-only, stretching between the Ly Thuong Kiet and Hai Ba Trung Streets.There are 16 small stalls with easy access for people with disabilities, children and the elderly along both sides of the street. Only pedestrians and an airy space makes it a great place for a peaceful walk and reading your favorite titles.
Public information stations are equipped with computers, e-books, free wifi and water The open book and coffee space outside offer a comfortable reading corner for those who want to have a coffee whilst reading their newly purchased books. Besides, there is a small square for exchange activities, talks and book introduction.
Dinh Le Street (Hanoi)
Well-known among the locals, this old street is where the most famous bookstores of Hanoi are set up. It is a brilliant place to browse books on the weekends. The selection is huge and has a bit of everything: brand new or used, fiction, biographies, cookery books, poetry, travel guides and more. What's more is that you can find books in a huge range of languages: English, Vietnamese, French, Chinese, Swedish, Spanish, Japanese – they've got it all, you've just got to dig deep. Tips for newcomers, wandering around Dinh Le and Trang Tien Streets, you have more chances to find your favorite English-language books than in others.
Nguyen Van Binh Street (Ho Chi Minh City)
Located in the heart of the city, between Intercontinental Asiana Saigon Hotel and Notre Dame Cathedral. This place offers history with a bit of modernity. Super quiet street as it is for pedestrians only, there is a lot of shadow, and bookstores alongside, on both sides of the street. There is a coffee shop where you can sit, read and admire the dynamism of the city. You will find very old books in Vietnamese, as well as in Japanese, Chinese and French, but also new books in different languages.
Book Fairs
At major bookselling fairs in Hanoi and Ho Chi Minh City, renowned publishing houses such as Dong A, Tien Phong, Nha Nam have big stalls and many side events. These fairs, like those in many other countries, are popular outings for the locals, usually set outdoors or in parks. 
A lot of book-related events will take place during the long book fairs, including talk shows with best-selling authors, book launches, book signings, and seminars on the publishing industry. All the stalls on the book fairs usually offer sales-off from 30-70% of the initial price. These fairs usually feature millions of books by hundreds of global publishers and distributors.
Autumn Book Fair (Hoi Sach Mua Thu) organized in the beginning of September when students around the country start their new semester in school or Hoang Thanh Book Fair, etc.
Book Cafes
Not a place to buy some paperbacks but these cafes will give you the relaxing reading experience without bringing a book by your side. Simple as its name, a book cafe in Vietnam is simply a place for book and coffee lovers, all in one. Imagine yourself grabbing a book from the shelf, ordering some drinks or desserts on a table and getting lost in your favorite story all afternoon.
To some extent, the concept of a book cafe was kind of a brand-new experience to many travelers when they headed to Vietnam. In metropolis cities such as Hanoi, Ho Chi Minh, Da Nang, besides drinks or desserts, these cafes will offer a selection of books that you can read there and stay as long as you like. As a customer, you can enjoy your afternoon with a beverage and a book. 
Some famous book cafes in Hanoi and Ho Chi Minh City consist of: Tranquil Books and Coffee, Monologue Book Cafe, Comma Cafe.
Online Websites (for order)
Tiki and Fahasha are famous online commercial platforms based in Vietnam where readers can look for both bestsellers and new arrivals. Thanks to a variety of books and free-shipping policies, they become the ultimate choice of many locals when shopping online. 
These commercial shopping websites offer thousands of Vietnamese and English books on their online shopping platform. 
There are multiple book genres to choose from: business and economics, education, and even kid's books. Each company has free shipping and a specific return policy where customers can register to return a product, confirm their choice through email or text message, and send the product back with no extra cost. All of Tiki's and Fahasa's products are guaranteed to be 100% genuine.
Conversations (0)
Join the conversation
Conversations
Join the conversation
ALL COMMENTS (0)
There are no comments. Add your comment to start the conversation.
read next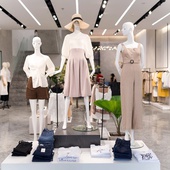 Vietnam used to be just a shopping paradise for travelers on a shoes string. Today the fashion world has broadened extensively to cater to just any need, from the most basic purchase to world-class brands.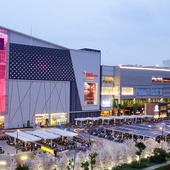 Welcome to Vietnam, the new paradise for shopping. If you look at the surface, you will be disappointed by the large number of made-in-China items in just any cities. If you dare to search, you will be caught in a complete surprise.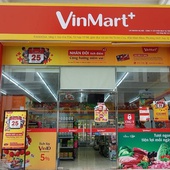 The retail market in Vietnam can be roughly divided into six types of modern distribution with specific characteristics, including hypermarkets, supermarkets, commercial centers, shopping centers, convenience stores and specialty supermarkets.