Shopping for Local Crafts in Vietnam - Everything You Want To Know
When someone takes Vietnam handicrafts home as travel gifts for family and friends, they do not merely hold an ordinary souvenir but truly bring home a part of Vietnam's soul in their backpack.
Through thousand years of creation and improvement, local handicraft has been preserved and become one of the most significant cultural heritages existing in Vietnam history. From conical hats to art ceramics, the beautiful sophisticated handicrafts gently reflect the traditional aspects of the country. To make each of the items become an artwork, craftsmen take many hours to put their heart and soul on every single elaborated detail.
For all of the aesthetic and cultural values they carry, discovering the best places for handicrafts in Vietnam is an experience you shouldn't miss. If you are a newcomer, here are some information and shopping experiences you may need to know.
Dong Ho Folk Painting
This genre of traditional painting attracts thousands of Vietnamese and foreign art lovers thanks to their simplicity, strong vitality and vibrant themes, which are close to people's hearts. Every painting somehow is a reflection of local life in a rustic way. 
The idyllic beauty of Vietnam's villages is patiently described through these folk paintings, which shows their hopes for a healthier and happier life through rustic themes such as good luck signs, folk allegories, popular stories in the past. Along with the peach blossoms, Dong Ho paintings are used to be the distinct decorations for every Vietnamese family in Tet holidays (Vietnamese Lunar New Year).
What makes Dong Ho Folk Paintings unique is the whole process of making the paper and mixing colors before printing. The special paper is made from the bark of Dó tree. After going through a complex making process, it will be coated with Ho Diep ( before ready to use for the paintings. Dong Ho paintings are also famous for their unique vibrant colors. 
There are 5 main colors used in the paintings, all created from natural materials. The artisans use beet for red, turmeric for yellow, charcoal for black, tea for green, etc. They are mixed and applied to wood molds and printed on paper with the meticulous skills of painters in the village.
Where to buy:
Take about 20 mins to drive from the centre of Hanoi, get ahead to Dong Ho village, Thuan Thanh district, Bac Ninh province to discover the art of traditional painting as well as buy some vivid Dong Ho paintings as travel gifts for your beloved
For those who can't take a trip to Bac Ninh, you can get paintings in some handicraft shops on Nguyen Thai Hoc street, the Old Quarter, Hanoi city.
Dó Paper
"Dó" is not merely a simple sheet of paper; it's a meaningful story of preserving cultural and traditional values. The thick fabric-like paper is uniquely Vietnamese, made by just a couple of villages in the North of Vietnam and well-known for its use in renowned Dong Ho Folk paintings. 
Dó paper (or poonah paper) is made from the bark of Dó trees, which are planted then harvested by artisans in the North who hand down the paper-making techniques over generations.. With up to 100 meticulous and elaborated steps, the paper making process,which is carried out manually, takes about 1 month before the handmade papers are ready to be used. Notebooks, sketchbooks and calendars made from Do paper with the highest quality would be a meaningful gift for any females in your life who totally fall for crafts.
Where to buy
If you have a chance to discover the North mountainous area of Vietnam, take the Dó Paper tours which will bring you to a traditional Dó paper village in Hoa Binh province where you are in charge to make your own paper from scratch.
In case convenience is what you prefer, you can also buy calendars, sketchbooks and notebooks made from Dó paper at Collective Memory store, Craft Link store and other souvenir shops on Hang Gai and Hang Bac, Old Quarter, Ha Noi.
Lacquerware
The art of lacquerware (Son Mai) is a method of decorating and painting objects that probably originated from China during the first century CE. As its name reveals, the lacquer itself is actually the resin of a lacquer tree which is mixed with coloured pigments and solvents then patiently coated from layer after layer to the object's surface. 
As it becomes hardened after contact with air, it creates a hard layer, heat and moisture-proof on the surface of the items. In addition, other substances, including eggshell and gold leaf, may be applied to the surface before the lacquer is coated, in which case the finished product is sanded down to reveal the decoration beneath. The high quality of resin from Vietnamese lacquer trees, especially those of Phu Tho in the north, was an important factor in the rapid development of this art form.
From the big cities to the countryside, resident houses to local restaurants, lacquer ware has become a part of daily life as you would see local people use it in everything, from coat furniture, pottery, mirrors and jewelry boxes to other household items for durability. 
Now, thanks to the restless efforts and meticulous skills of artisans, lacquer ware reaches an artistic level of quality and became part of the Vietnam soul through paintings or diverse decor items. The elaborate artistic paintings or figurines would be the best gifts for senior family members or friends.
Where to buy:
Situated 17 km to the south of Hanoi center, Ha Thai is one of the oldest and most well-known lacquer villages you can visit to buy Vietnamese lacquer wares.
In Hanoi city, for anyone cannot go to the villages, there are a couple of lacquer spots where you can get yourself a couple of masterpieces in the Old Quarter include:
+ Marena Hanoi at 28 Nha Chung, Hang Trong, Hanoi Old Quarter
+ Anh Duy Lacquer at 25 Hang Trong, Hanoi Old Quarter
+ Minh Tam at 2 Hang Bong, Hanoi Old Quarter
In Ho Chi Minh City: Besides Ben Thanh market, ust walking on the streets in town, (as Pham Ngu Lao, Hai Ba Trung, Dong Khoi), there are plenty of shops that sell lacquerware.
Local Silk Products
Gain reputation among the world top quality silk products, this soft, light, durable, and 100% natural fabric consists of many different varieties. Among these different choices of silk, sturdy Lismore bud silk and satin silk are two common types you'll find all around the country. 
Though Vietnam silk and garment products like embroidered or wrinkled silk nowadays are found all over the country but the distinct authentic handmade woven items from ancient craft villages are still something irreplaceable. Well-known for Ha Dong Silk, Van Phuc is one of the most famous ancient villages which provide the best silk in the North of Vietnam. Located on the suburbs of Ha Noi, this old village now is at the age of more than 1,200 years. 
Artisans from Van Phuc are well- known for their sophisticated weaving patterns. In the past, silk weaving was considered the precious handwork which was only used to tailor Royal members and aristocrats' dress. A traditional kind of silk called Van Silk is famous among the locals as it makes the wearers feel cool in the summer and warm in winter.
Down to the South, Duy Xuyen village in Hoi An which existed for 300 years also offers a broad range of authentic Vietnam silk products with high quality. 
Where to buy:
You can take an excursion to Van Phuc village, Ha Dong district to learn more about this traditional fabric of the North and get some items for your family and friends.
Cloth items made from silk also are also found in boutiques around Hang Gai, Hoan Kiem, Hanoi
For the traveler in the South, heading to ancient village Duy Xuyen, Hoi An, you can easily find different types of silk in public markets or local tailor shops as well. It also offers you an opportunity to observe different stages of the silk process.
Other ancient villages for Vietnam Silk wearing: Tan Chau Village (An Giang province) and Nha Xa (Ha Nam province).
Traditional pottery
Being earthy and humble yet elegant enough, Vietnamese pottery has its own reason to be famous for centuries. What makes Vietnamese ceramic products different from other ones is their high-quality glaze and a variety of colors including blue, brown, while, green…Besides, thanks to artisans' modern production techniques and creativity, many new products have come to the world with special designs and diversified decorations.
Divided into 3 categories: household items, worshiping items and decorative items, Bat Trang ceramics are not only used in Vietnam but also exported oversea to plenty of foreign countries such as Japan, Thailand, South Korea, etc. Visitors easily pick up some pieces in person at the daily market, where artisans display ceramics straight out of the family kiln.
Where to buy:
In Bat Trang village, beside many ceramic stores along the road in the village where visitors can pick up ceramics as souvenirs, you should not miss Bat Trang Porcelain and Pottery Market where you can directly make pottery products by yourself. Many youngsters and foreign tourists are interested in this pottery- making experience, and spend a whole day in the market to make a gift for family or friends.
If you have a chance to visit central Vietnam, Bau Truc pottery making village would be another place worth a visit – another the oldest pottery village in Southeast Asia, of which about 85% make a living by traditional pottery making craft.
You can also visit Reaching Out in Hoi An for a chance to purchase beautiful ceramics and tea cups made by disabled artisans.
Non La (Palm-leaf conical hat)
Along with "Ao Dai", Non La gains worldwide reputation as the iconic symbol of Vietnamese women's traditional costumes. The images of both Vietnamese men and women wearing these hats working in the rice paddies or doing many other kinds of outdoor activities have become familiar with many foreign travelers. 
If you are really interested in this distinct item, Chuong conical hat-making village is a great place to discover. Located on the west of Hanoi's outskirts, many generations in the village have worked carefully and quietly to preserve and uphold this custom of making traditional conical hats. There are a bunch of souvenir places for you to buy a Non La; however, the products of Chuong village are still the best. 
Diverse materials from different regions come together to form a Non La, artisan use palm leaves from Quang Binh province, silk thread from Trieu Khuc village, and bamboo from Hoa Binh province), as a local, visitors can make use of the conical hat to shelter from the rain and sun as well as give it to their friends as a souvenir.
Where to buy
Learn how to make a Non La then buy some of them in Chuong ancient village, Phuong Trung commune, Thanh Oai district, Hanoi.
Visitors can also find palm-leaf conical hats in souvenir shops, at Dong Xuan Market in Hanoi or Ben Thanh Market in Ho Chi Minh City
Ethnic brocade
Being a cultural symbol of ethnic minorities in the Northwest area of Vietnam, brocade plays an essential part in daily life of Vietnam's ethnic groups. Thousands of manually woven products like scarves, bags, clothing items, textiles are really exotic and culture-rich. Their brocade weaving traditions also require many stages which are preserved and passed down generations through the skillful hands of the women wearers in the family. As each group has a distinct product representing its traits as a collective yet unique community, different weaving patterns and clothes styles are something they are really proud of.
Where to buy
These beautiful fringes, pompoms and colorful brocades are sold widely in the local ethnic markets in the mountainous area of Northwest Vietnam.
For those who can not visit mountainous destinations in the Northwest area, you can easily pick up some products of the ethnic minorities in the Craft Link store at 43 & 51 Van Mieu, Dong Da, Hanoi.
Conversations (0)
Join the conversation
Conversations
Join the conversation
ALL COMMENTS (0)
There are no comments. Add your comment to start the conversation.
read next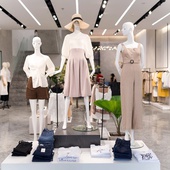 Vietnam used to be just a shopping paradise for travelers on a shoes string. Today the fashion world has broadened extensively to cater to just any need, from the most basic purchase to world-class brands.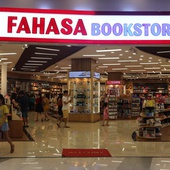 More than a simple sightseeing or adventurous destination for expats and long-term travelers, thanks to its own unique reading culture, Vietnam is gradually becoming a great place for bookworms to start their first backpack trip to Southeast Asia without interrupting their reading indulgence.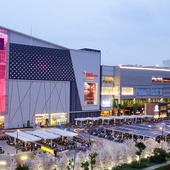 Welcome to Vietnam, the new paradise for shopping. If you look at the surface, you will be disappointed by the large number of made-in-China items in just any cities. If you dare to search, you will be caught in a complete surprise.