Bach Hac Temple Festival
In the Vietnamese language, Bach Hac means "the White Crane"
In the Vietnamese language, Bach Hac means "the White Crane". With its façade overlooking the Lo River, the temple is on a peaceful hill in Bach Hac district of Viet Tri City. Annually, the Bach Hac Temple Festival is organized there from the 3rd to the 5th day of the year (according to the lunar calendar). The festival means to honor of the exploits of Tho Lenh Dai Vuong, a God who came to Phuong Chau in the past. The most memorable part of the festival is the parade through Lo River and Cuop Cau, a traditional game of Vietnam.
Every year, the villagers vote to choose one person who will sew the balls used in the festival. Because it is such an honor to make the balls for Bach Hac Festival, the chosen people are usually the revered ones in the village. A set of balls consists one big ball and 8 smaller ones, each of which is decorated with colorful fabric and threads. One end of the thread is tied to the ball; the other is attached to a bamboo rod. Besides, every ball has a colorful and long ribbon.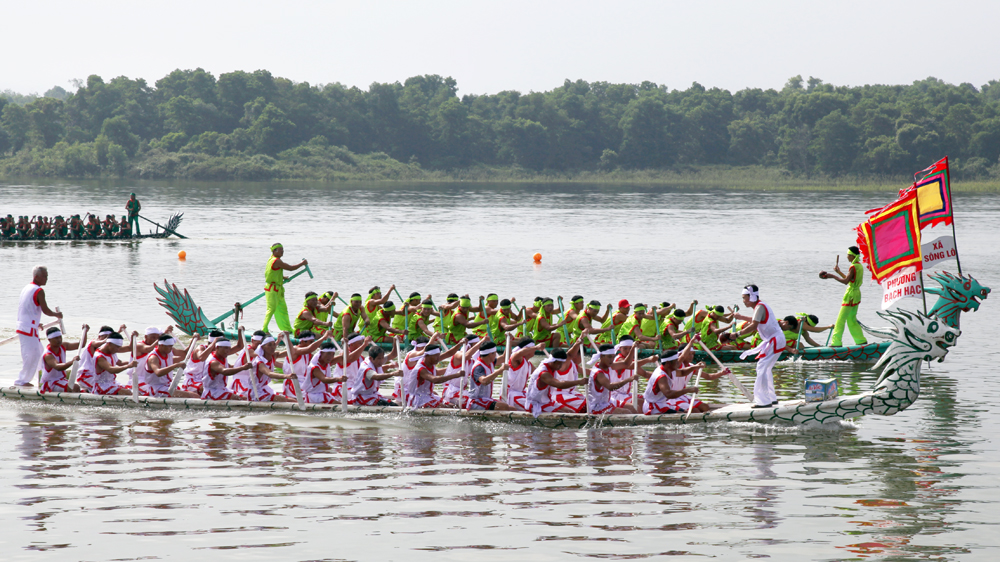 Photo: Internet
When the balls are finished, they are brought into the temple so that people can start the worshiping ceremony. After that, the leaders of the village will throw the balls so that people can compete with one another in order to get them. Each leader of the village takes turn and throws three balls at a time. Before throwing, he has to read a short passage praising the beauty of the village and the holiness of Duc Thanh Hoang, the God who looks after the well-being of the families.
When someone gets the balls, no matter if it is one ball or the whole set of three balls, he can bring them to his house or leave them at the temple so that people can worship. Usually, people make the latter choice.
Even though Bach Hac Temple Festival is only a traditional event, it is a custom that honors the bravery of Vietnamese people, who always ready to stand up and protect their country.
Conversations (0)
Join the conversation
Conversations
Join the conversation
ALL COMMENTS (0)
There are no comments. Add your comment to start the conversation.
read next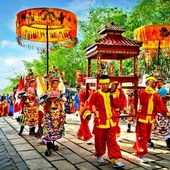 Ancestral death anniversary of Hung Kings, in other words, Hung King Temple festival has become one of the greatest national festivals in Viet Nam for a long time.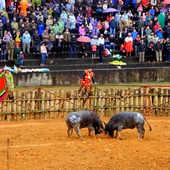 To preserve and consolidate the cultural values of the nation, the government has restored a traditional event in Phu Ninh Village, Phu Tho Province called the Buffalo Fighting Tournament after 60 years of oblivion.