Must-Try Food in Phu Quoc
Nhum and Nhong fish are among the must-trys when one visits the scenic island of Phu Quoc.
With long beautiful beaches, Phu Quoc offers a wide range of seafood which is not only fresh but also delicious in taste. If you are a big fan of seafood, you should definitely savor all kinds of seafood sold here. Being caught directly from the sea and processed immediately, shrimps, fish and other shell species are a real delight to many foreign visitors when they visit the island.
Nhum
The weirdest shell you should try is "Nhum". It is brown and at appearance looks like a coconut after its green skin has been taken off. There are two ways to eat "Nhum": raw or well-cooked. If your stomach is experienced with handling raw food, you should not miss trying raw Nhum. When you order a "Nhum", the seller cut the whole Nhum into half just like cutting the coconut horizontally. Then, you squeeze lime juice into Nhum, use a spoon to scoop out the meat from the shell, dip it into wasabi sauce and savor. The fresh taste and the sweet flavor combined with wasabi sauce and the sour of lime is too good to deny a second help.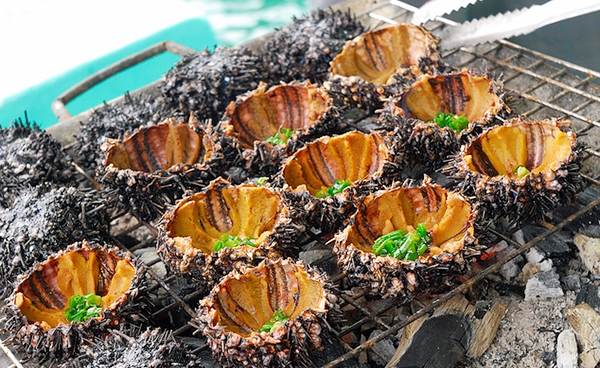 Photo: dulichvietnam.com.vn
Nhong fish
Phu Quoc is also famous for Nhong fish. It can be made into different kinds of dishes: fried, boiled, or hot pot dishes. Nhong fish is also made into Cha ca, fish cake. A piece of rice paper,vegetables and some fish cake is a good combination for a roll. If you really love spring rolls or summer rolls, you should try Nhong fish cake rolls for a new taste.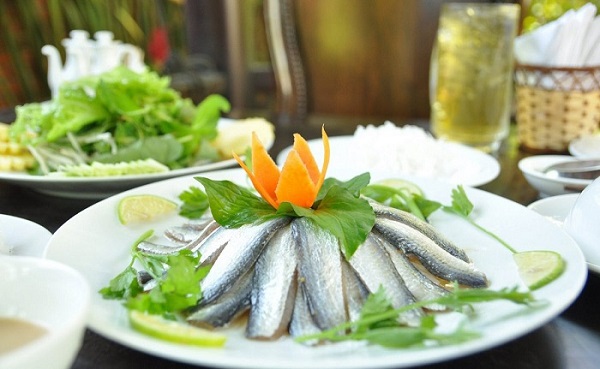 Photo: tago.vn - sasami nhong fish
Nhong fish is also a good topping for a salad. People mix Nhong fish to make Goi ca, Nhong fish salad. The key to a good plate of salad is hidden in the way of choosing a fish and making the sauce used with the salad. The fish must be fresh and cut into thin fillet. Before eating the fish, you need to squeeze the lime to get the juice covering the fish. Then, put the fish and some vegetables on a piece of rice paper and dip it into a tiny bowl of sauce. The sauce is a mixture of garlic, chilli, peanuts, lime juice, fish sauce and a little bit sugar.
Banh canh
Banh canh, a kind of noodle, creates a different taste when cooking with fish making it a specialty of Phu Quoc. Thu fish is the most popular choice to cook the dish. It is served hot in a bowl full of noodle and soup with some Thu fish fillets on top. There are three kinds of Thu fish that can be found in a same bowl: the boiled fish, the fish ball and the deep-fried fish fillets. The various ways the fish is cooked and served makes the taste more diverse.
A recommended place to try the dish is Banh Canh Lady Phung. It locates in a small alley from Nguyen Trung Truc street.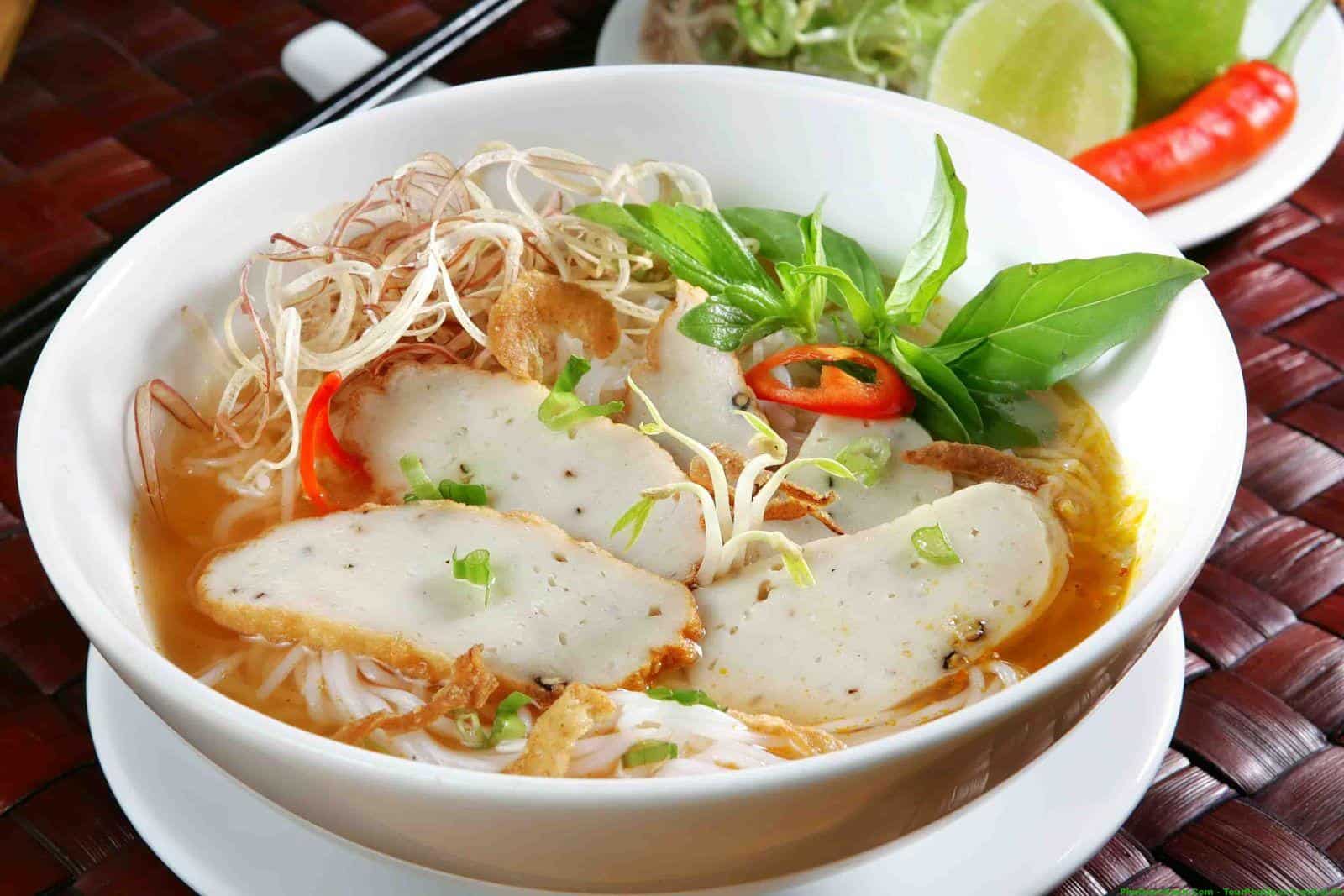 Photo: phuquocxanh.com
Conversations (0)
Join the conversation
Conversations
Join the conversation
ALL COMMENTS (0)
There are no comments. Add your comment to start the conversation.
read next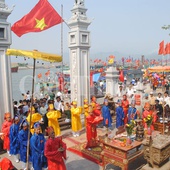 Con Temple Festival is an annual events organized on the 22nd and the 23rd of February.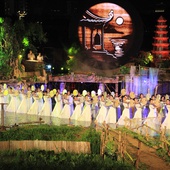 Hue Festival, with participation of 40 international art troupes, including a big number of traditional ones from 30 countries, promises to give tourists golden chances to appreciate different traditions through numerous art performances of varied origins, styles and genres: from East to West, court to folk, music, dance, drama to costume exhibit.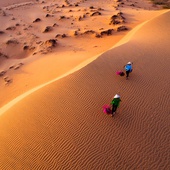 When is the best time to travel to Mui Ne? Have a look at this article to find more details about weather in Mui Ne and plan your best trip ahead.