Getting To Ninh Binh - Bus, Train & Bike
It takes travelers around 2 hours to arrive in Ninh Binh city, which is 90km south of Hanoi.
Thanks to a developed traffic system, the route Hanoi – Ninh Binh is convenient to go by any kind of transportation. Following are some useful guides for the 5 most common options of transportation to get to Ninh Binh.
Coach/bus
For such a moderate distance, travelling by coach is highly recommended due to the ease of catching coaches at any time at Giap Bat Station (or known as another name the Southern Station), and the most economic price at only US$3 per ticket. Ninh Binh Station would be the final destination of coaches routine Hanoi – Ninh Binh, which is located right in the heart of the city. Suggestions for high quality coach firm are Minh Long and Hoang Long buses.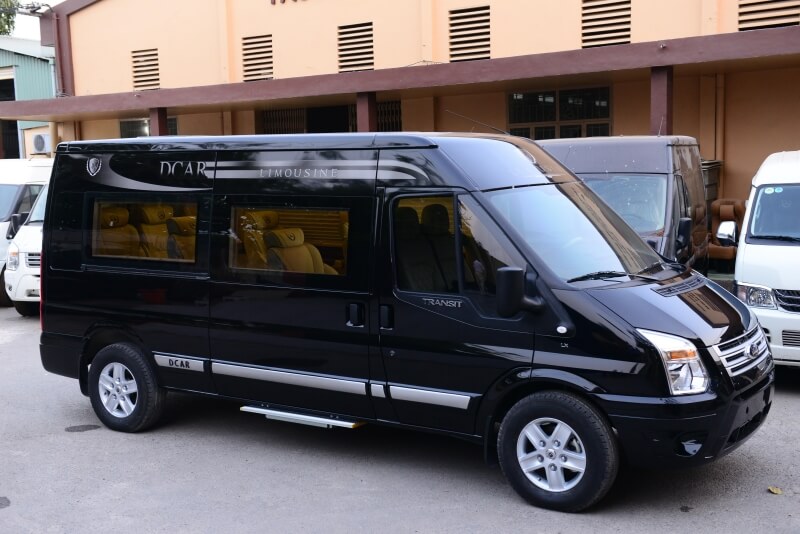 Photo: vntraveller.com 
Train
Departing from Hanoi, the Reunification Express Train Hanoi – Ninh Binh stops in Nam Dinh City and then goes straight to Ninh Binh Train Station in the center of Ninh Binh City. Travelling by train will take around two and a half hours with the price varying between US$ 2.5 - $5 depending on types of ticket.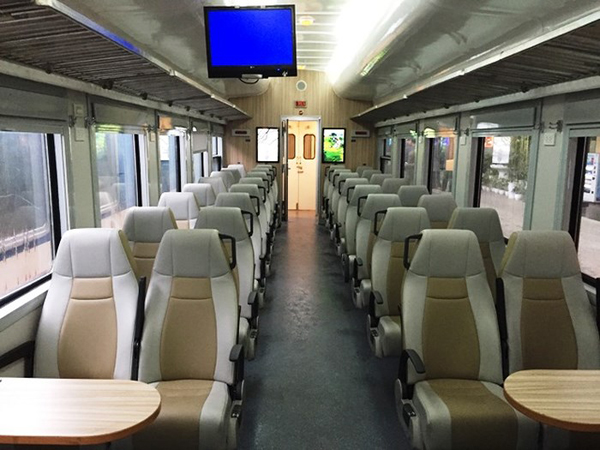 Photo: dsvn.vn
Motorbike
Travelling by motorbike might be a good choice for passengers enjoying sightseeing the beauty of Vietnam villages with lush green rice paddies; grandiose mountains or poetic rivers on the sides of the road. The routine is easy enough to go without any map since you only have to follow National Highway 1A to the North and pay attention to milestones along the road.
Motorbikes for rent are available in a number of stores, travel agents or hotels inside Hanoi Old Quarter with a price of around US$10/day. However, you must deposit an amount of money up to US$500 as well as your identification paper at the motorbike agents in order to rent one.
Bicycle
This method is especially for tourists possessing good health and having strong will to get the experience of a "coureur". Following exactly the same routine with motorbikers indicated above, cycler may not only enjoy the beauty of stunning views slowly but also improve ones' health by a margin.
Similar to motorbike, travelers may hire bicycles at some travel agents in the Old Quarter area. The price for a bicycle for one day is approximately US$ 5 with deposit of US$100 - $200 depending on the types of bike.
Taxi
The easiest and safest way but least enjoyable and most expensive method since the only thing you need to do is to wave a taxi from your hotel, getting on and then getting off at your desired destination and pay fee. The waiting time of a taxi is up to 5 hours so you may have plenty amount of time to enjoy a day trip in the ancient city of Vietnam.
A two-way taxi may cost you approximately US$100 for a full trip around Ninh Binh.
Conversations (0)
Join the conversation
Conversations
Join the conversation
ALL COMMENTS (0)
There are no comments. Add your comment to start the conversation.
read next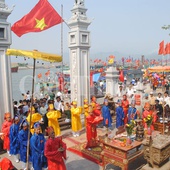 Con Temple Festival is an annual events organized on the 22nd and the 23rd of February.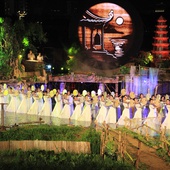 Hue Festival, with participation of 40 international art troupes, including a big number of traditional ones from 30 countries, promises to give tourists golden chances to appreciate different traditions through numerous art performances of varied origins, styles and genres: from East to West, court to folk, music, dance, drama to costume exhibit.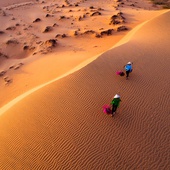 When is the best time to travel to Mui Ne? Have a look at this article to find more details about weather in Mui Ne and plan your best trip ahead.