Bac Lieu
Bac Lieu, located in the southernmost region of Vietnam, enjoys all the blessings of nature- a long coastline, interlacing rivers, dense forests, a copious monsoon, and plenty of sunshine. Few people know that Bac Lieu is one of the fastest-growing tourism destinations thanks to its unmatched natural beauty which is typical for the Mekong Delta.
On the west, the province is hugged by a spectacular 56-kilometer coastline. The first thing that captures the visitor's senses is far-flung salt flats. It would be as dream-like as Cam Ranh's salt fields looked down from flights' windows. Except for salt-making, weaving fishing nets, making fish sauce, and soy sauce are other extra crafts.
It borders four different provinces including Soc Trang on the east and northeast, Ca Mau on the west and southwest, Hau Giang on the north, and Kien Giang on the northwest.
What makes Bac Lieu stand from other provinces in the Mekong Delta is probably the one-of-a-kind traditional music folks "Don ca tai tu", which is often sung on occasion of festivals and wedding ceremonies. It is also well known by long-lasting songs in the very heart of each Ben Tre inhabitant such as " Da Co Hoai Lang", composed by Cao Van Lau musician, talking about a Ben Tre upper-class dandy who burnt money to get boiled eggs. What an interesting story!
Bac Lieu forest is also worth a stop on your way where it is home to more than 104 species of plants consisting of some 'Red Book'-listed endangered birds.
Travelers visiting Bac Lieu are not just drawn by its lush natural beauty, but also fall in love with the locals' kind-hearted characteristics. They are always ready to give you a perfect local treat as you stroll here.
Conversations (0)
Join the conversation
Conversations
Join the conversation
ALL COMMENTS (0)
There are no comments. Add your comment to start the conversation.
read next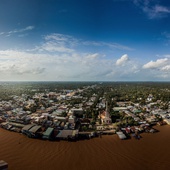 85 km away from Ho Chi Minh City and connected to surrounding areas via Rach Mieu Bridge, Ben Tre is one of the most popular Mekong Delta provinces among foreign visitors.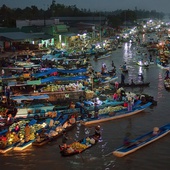 Soc Trang Province is the token of the cultural harmony, being the place where the Vietnamese and descendants of the Cham empire are living in peace.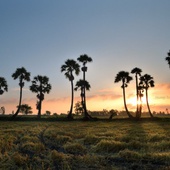 Tien Giang province, with its Cai Be district, is famous for the boisterous economy on the float. As such, the land is full of docks where goods come and go and the trading activities happen directly on the water.