12 Best Dishes To Try In Mekong Delta
The Mekong Delta, endowed with a complex network of natural resources and cultural diversity, has various kinds of food waiting to be explored. You might be interested in knowing that the traditional Vietnamese philosophy of food is rooted in Vietnamese traditional medicine, which places its focus on the healthy balance between Yin and Yang to maintain human health.
Nature exerts a strong influence on the way people eat in this area. Thus, in the sub-equatorial climate of the Mekong Delta, which is hot and humid, the food here tends to be slightly citrusy and sweet, in sharp contrast with the salty and spicy taste of Northern food. We have handpicked 10 dishes of the Mekong Delta that may leave you stunned instantly.
Canh Chua Ca (Sour fish soup)
This is a traditional soup that can easily be found in a family meal of any part in the Mekong Delta. What's better than cooling down your body with a big bowl of tamarind soup with lots of bean sprouts, giant taro, and freshwater fish in a hot afternoon? The sourness of tamarind generates cold energy (Yin) in the body, helping you feel so much more comfortable in the heat of the Mekong Delta's sub-equatorial climate. The kind of fish used in this soup tends to be species living in freshwater and easily found in any rivers, lakes or canals.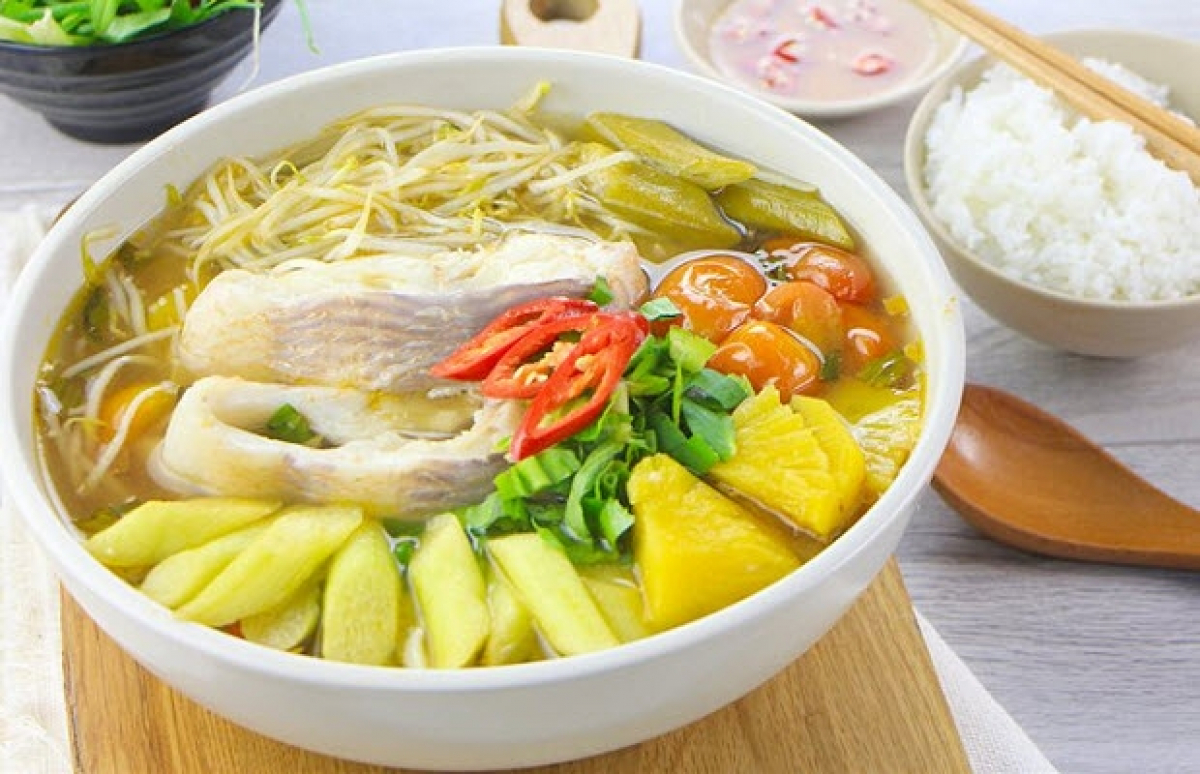 Photo : tintucvietnam.vn
Ca Kho To (braised fish)
Ages ago, the locals in this area would braise fish in a terracotta pot. This cooking method is one of the unique cultural traits in the Mekong Delta. Any kind of freshwater fish can be braised in a terracotta pot, with some fish sauce and lots of pepper. Some people would add extra chilli and coriander to reduce the unpleasant smell of fish. This is a pretty simple dish that is closely attached to the hardship people had to go through in the past as they would reheat the leftover again and again until there is nothing left.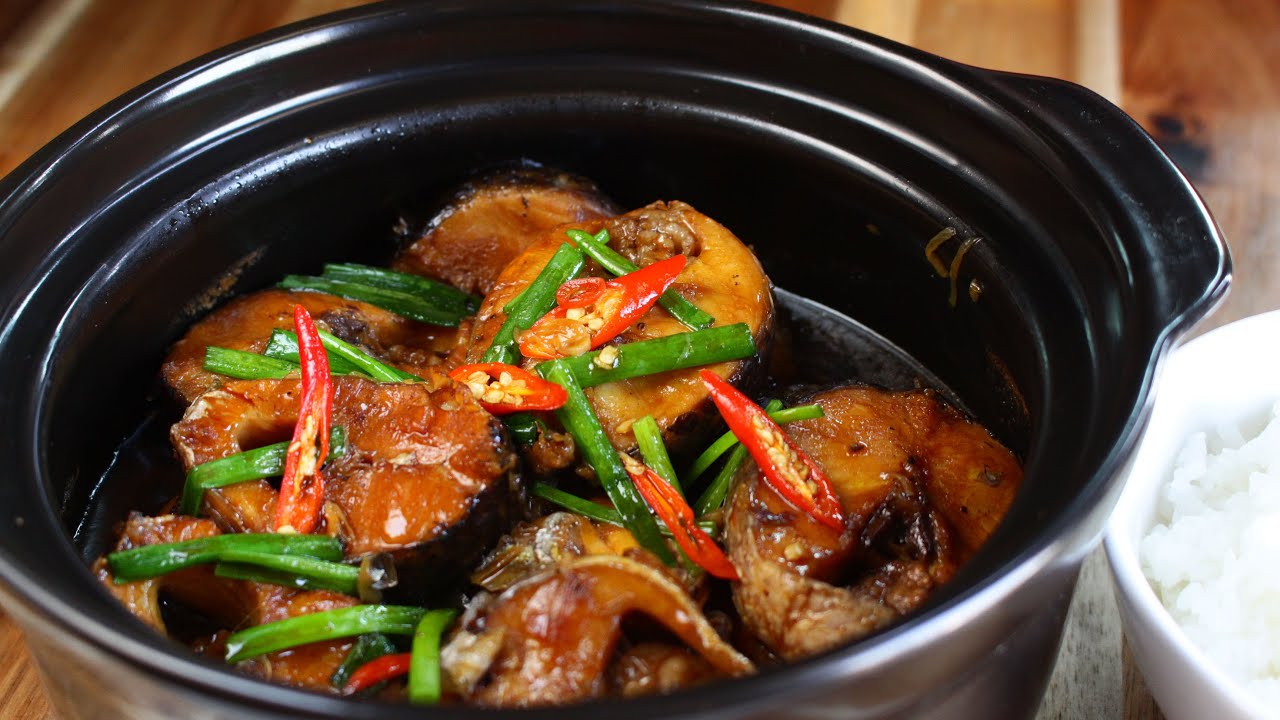 Photo : sieungon.com
Bun Mam (Fermented fish soup noodle)
Fermented fish soup noodle is a Khmer traditional dish. The Khmer make up the second largest proportion of the whole population of Mekong Delta, closely behind the Kinh people, whom you are most likely to come across. They tend to reside in the provinces of Trà Vinh and Sóc Trăng. Thus, bún mắm, which is comprised of rice noodle, prawn, fish, and lots of vegetables, in these two regions is the most famous. The most important feature of this dish is the prahok soup, which is made of mudfish paste.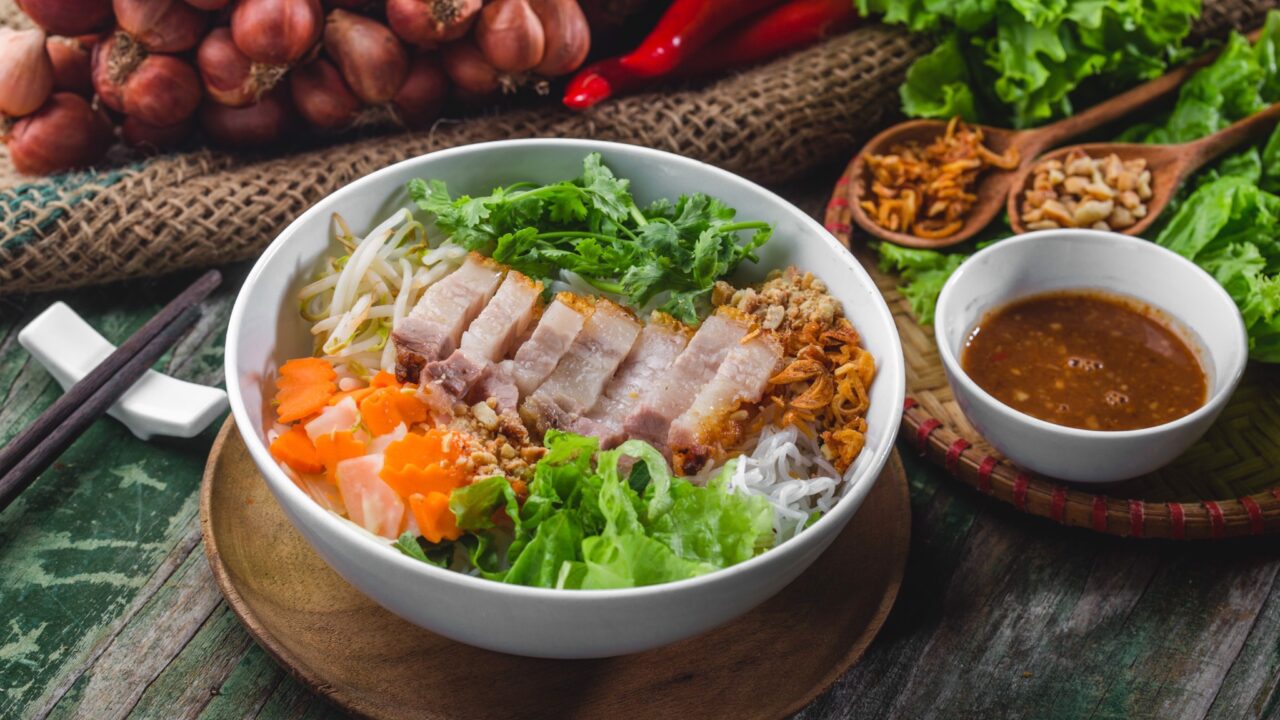 Photo : phuot3mien.com
Che (Sweet pudding/soup)
Chè is traditional Vietnamese sweet soup and is cooked with plant-based ingredients, mostly legumes. It bears a striking resemblance to Chinese tong sui. However, Vietnamese chè, particularly the one cooked by people in the Mekong Delta, is much sweeter than Chinese tong sui and is cooked with coconut milk. Some kinds of signature chè from this region are chè bà ba (a type of sweet soup cooked with coconut milk, pandan leaf, sweet potato, and cassava), chè chuối (cooked with banana and sweet potato) and chè bưởi (cooked with grapefruit peel).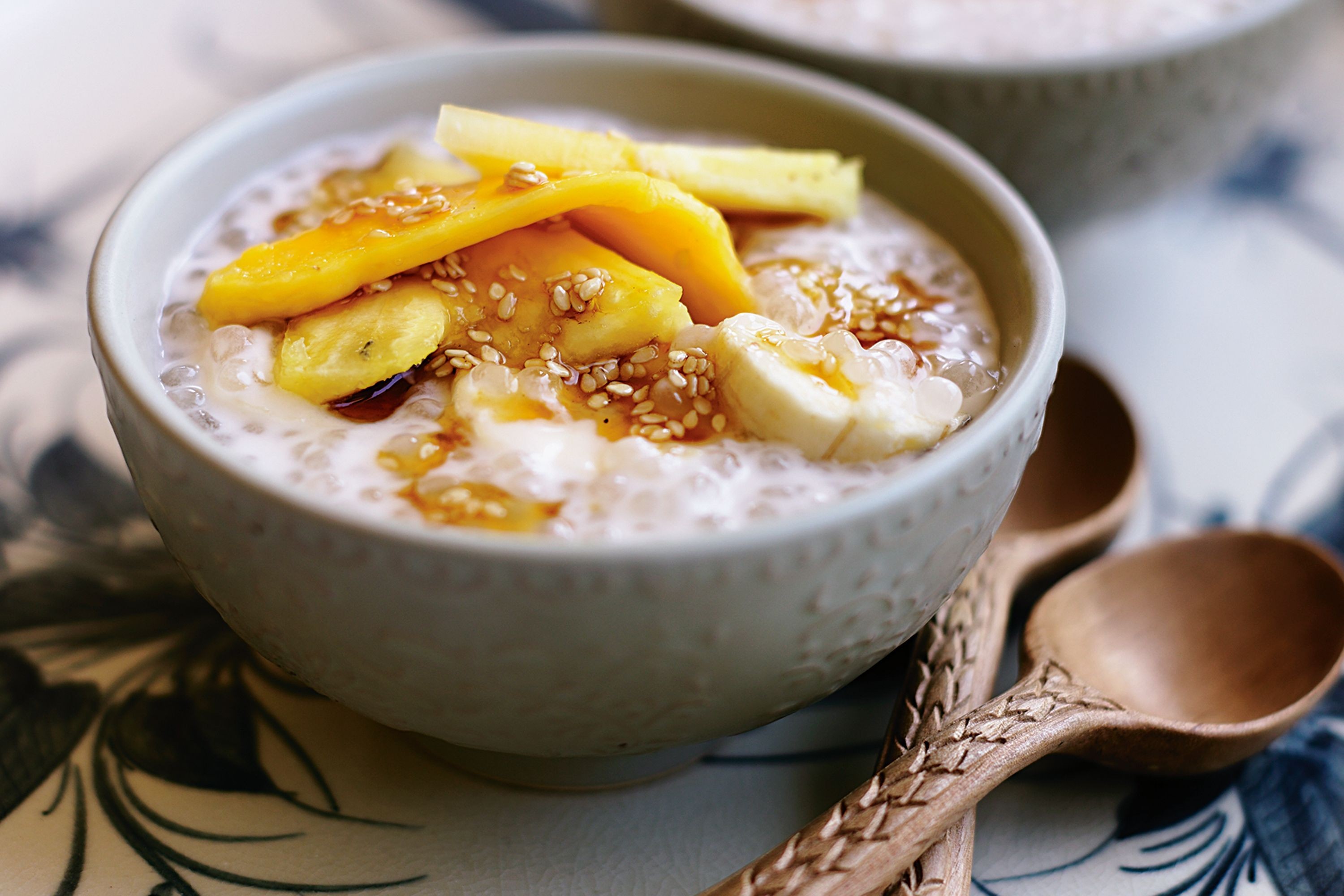 Photo : cachnauche.com
Bánh Xeo Mien Tay (Mekong Delta pancake)
Bánh xèo, a kind of thin fried pancake made of flour, turmeric powder with stuffings including pork, prawn and bean sprout, is another must-try food. Bánh xèo has quite a few varieties. While this food is smaller in size, slightly thicker and is used with peanut sauce in central provinces, the Mekong Delta locals prefer to use it with fish sauce.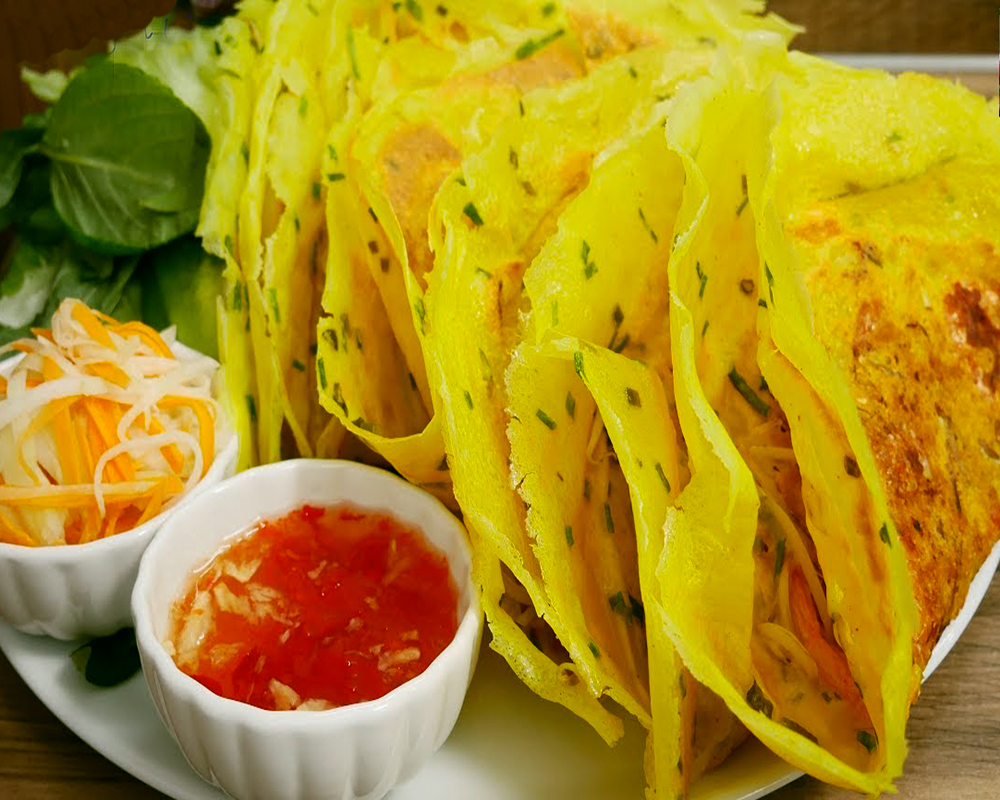 Photo : eva.vn
Bun Nuoc Leo
Bún nước lèo (rice noodle cooked with fish broth) is a perfect exemplar of cross-cultural food practices in the Mekong Delta. The origin of this kind of food can be traced back to Cambodia, which is mostly comprised of the Khmer. When the Khmer spilt over into the South of Vietnam, they brought this special dish along with them. The Khmer recipe for this dish consists of prawn, fish and prahok (mudfish paste), while the Vietnamese prefer to add peeled tiny shrimp, roasted pork into their dish. One can try both versions in the Mekong Delta.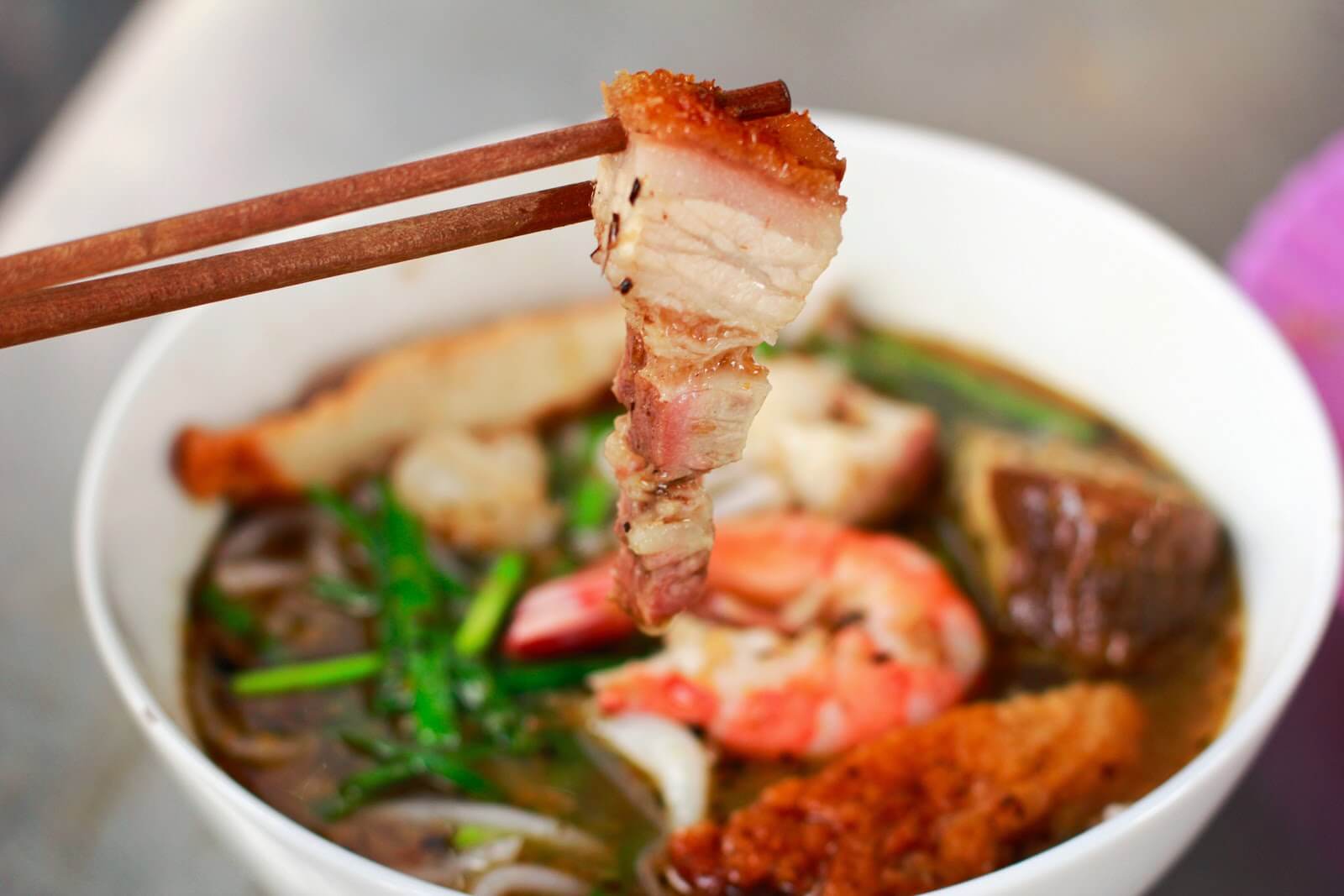 Photo : bloganchoi.com
Banh Pia (Bakpia/Hokpia)
Bánh Pía, which is Vietnamese for bakpia or hokpia, is one of the most popular kinds of food during the Full Moon Festival. The origin of this special pastry can be traced back to the Teochew refugees in Vietnam. Crushed mung bean, durian and salted eggs are wrapped in many layers of flour to create a bakpia. Albeit initially consumed during the Full Moon Festival, bakpia is now sold all year round and Sóc Trăng, which received the very first wave of Teochew settlers, is the most famous for their high-quality bakpia.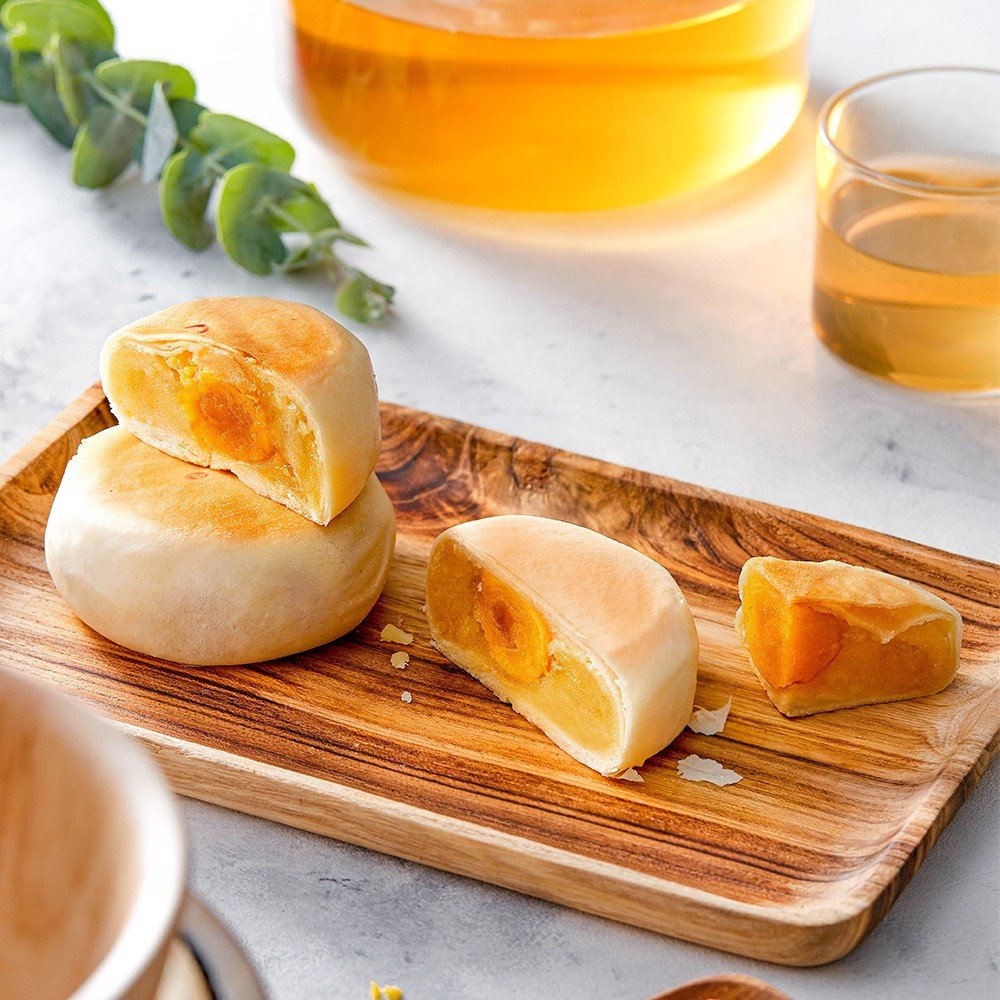 Photo : keodua.vn
Coconut
There are lots of kinds of coconut in this region. Bến Tre is deemed as the Kingdom of Coconut. They export Siamese coconut to the whole of Vietnam and other countries in the world. One coconut here may cost only 5,000 VND (~ 3 cents). 
Meanwhile, in the province of Trà Vinh, one can find a kind of coconut that has extremely thick flesh and is relatively high-priced and is named kopyor coconut. This kind of coconut can only be grown in the province of Trà Vinh, and because of its being rare, one coconut of this species may cost as much as 200,000 VND (~10 USD). 
Photo : aloduasap.com
Only available in Tra Vinh Province, the Sap Coconut is special in that it is not one with solid meat and transparent juice. Instead, the content of this spectacular species is a yogurt-like mixture – the end result of the natural progress through which the coconut juice and meat blend in to be a unique, edible kind of wax. After the mixture is taken out of the hood, it is blended with milk, sugar and ice and served with selected fruits, toppings such as jelly and pearls.
Bo Bia Ngot (sweet popiah)
The Chinese occupy a significant slice in the Mekong Delta's population and play an essential role in its culinary culture. Despite being a Chinese snack, popiah, after being adopted by the Vietnamese, has been localised in accordance with the local's preference for sweet food and is now one of the most popular snacks in the Mekong Delta. You can easily catch a stall selling this kind of food in front of a school to draw children's attention. The childhood of many people here is closely attached to this kind of snack, which consists of coconut flesh, black sesame and maltose wrapped in a thin slice of rice paper.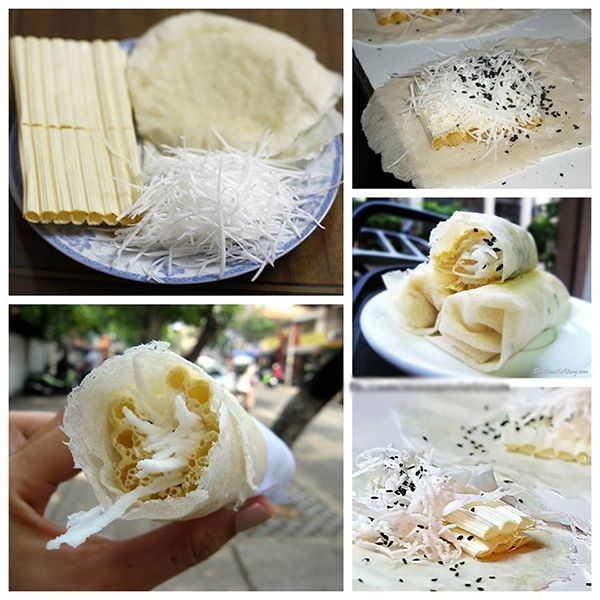 Banh Bo Thot Not (baked honeycomb cake)
While baked honeycomb cake can be found anywhere in Vietnam, the version that uses palm sugar can only be retrieved in the province of An Giang, in which a lot of ice apple trees, the species that produces palm sugar, are planted. It tastes less sugary, creamier and has a better smell than normal ones. Also, palm sugar has been scientifically proved to be highly beneficial for human health, in contrast to the detrimental effects that ordinary fine sugar exerts on our health. Thus, don't hesitate to try this type of food when you happen to be in An Giang.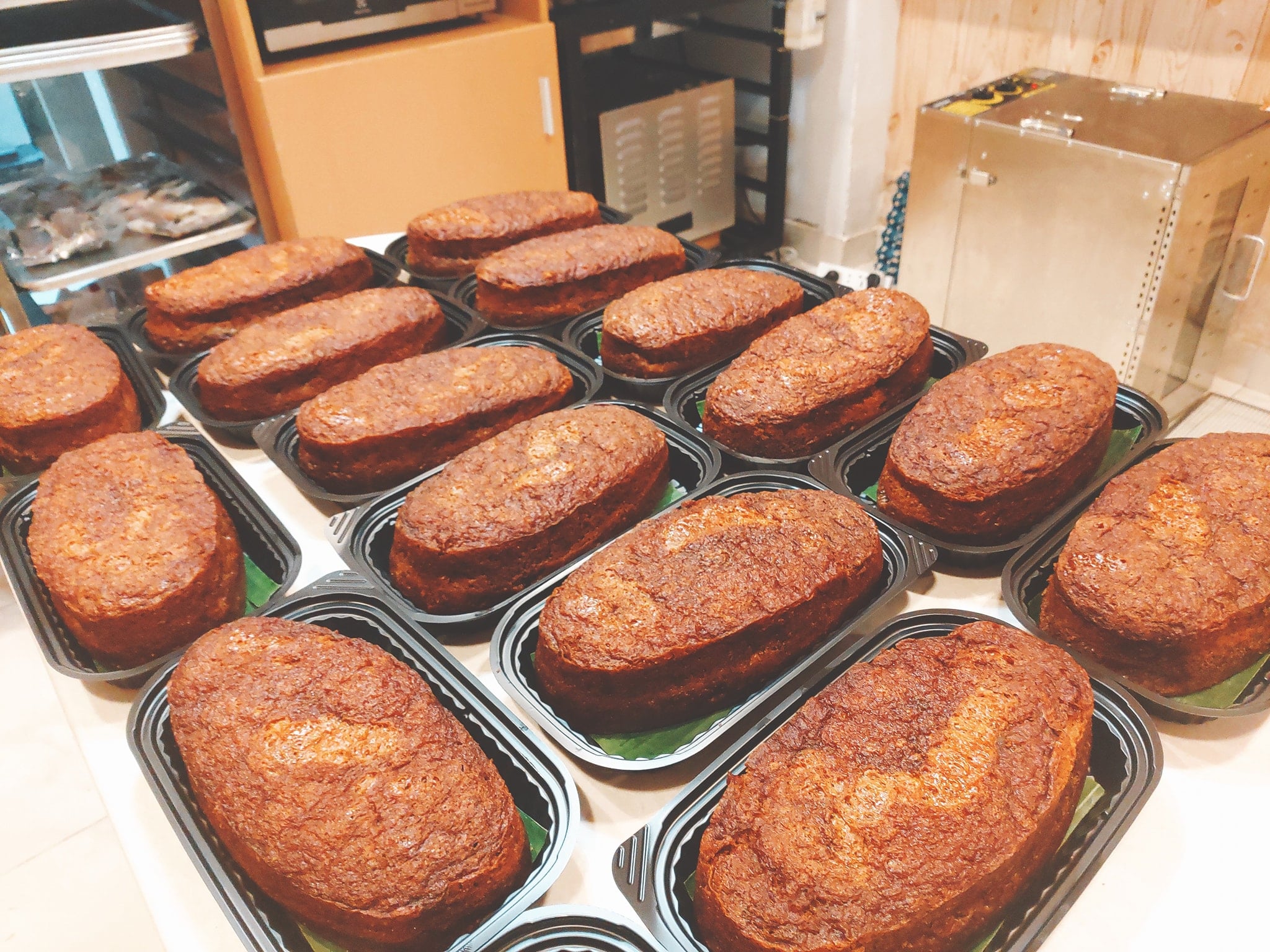 Photo : shopee.vn
Crab Hotpot
When one orders crab hotpot, he or she should not expect it to be a typical hot pot serving with boiling soup and raw seafood. In reality, Crab Hotpot is surprising in that the broth is not some soup; rather, it is watered porridge cooked with herbs and crab meet and juice. To complete the dish, diners need to add in raw baluts, shredded crab and wait until everything is boiled to absorb the sweetness of the unique mixture. The taste of rice, along with the smell and sweetness extracted from crab and balut compliment one another and make a killer combination one may never forget.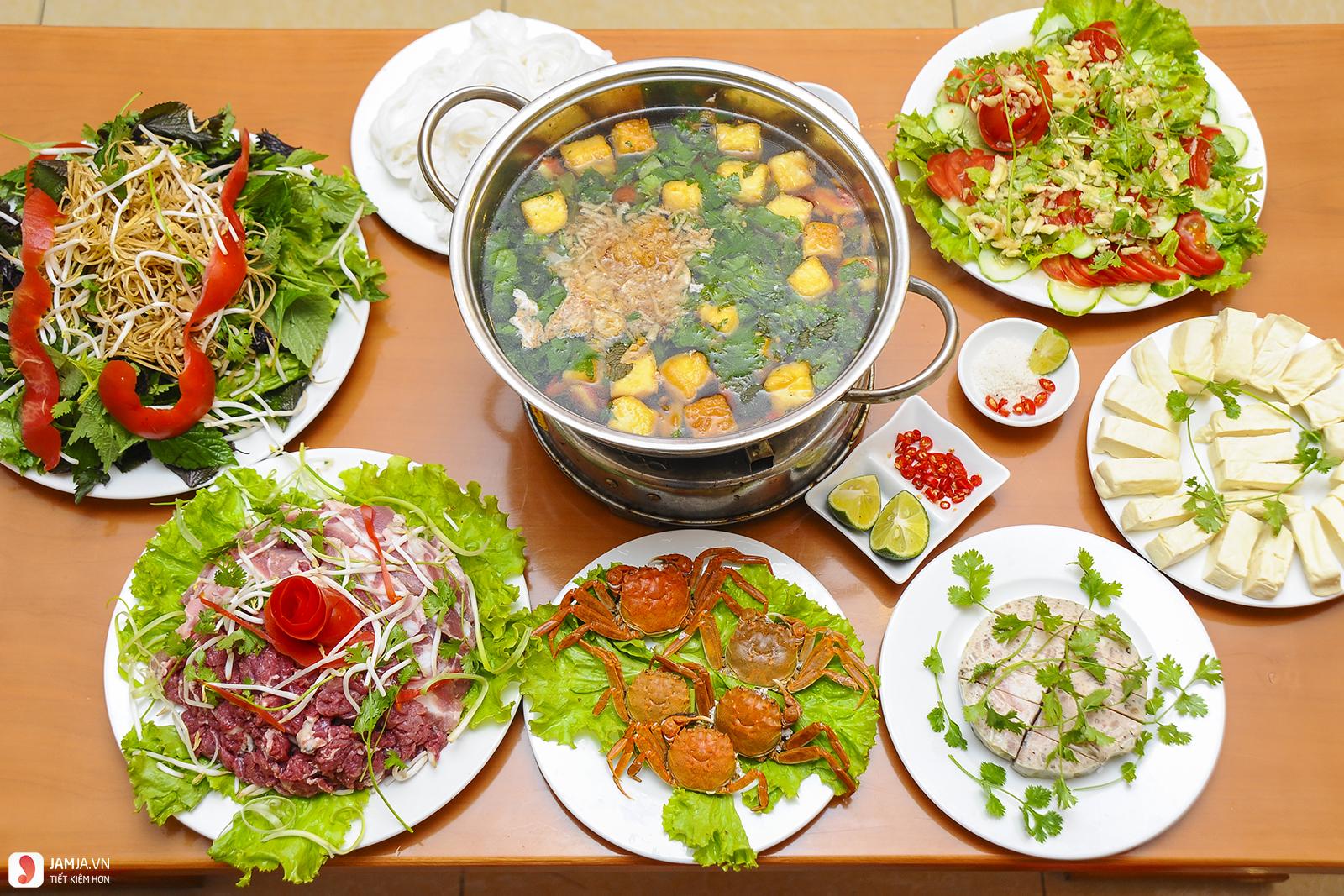 Photo : jamja.vn
My Tho Noodle
A traditional dish originated from the Chinese and Phnom Penh trademark noodle soups, My Tho Noodle prevails until date and now internationally recognized after world famous chef Gordon Ramsay's attempt to simulate it.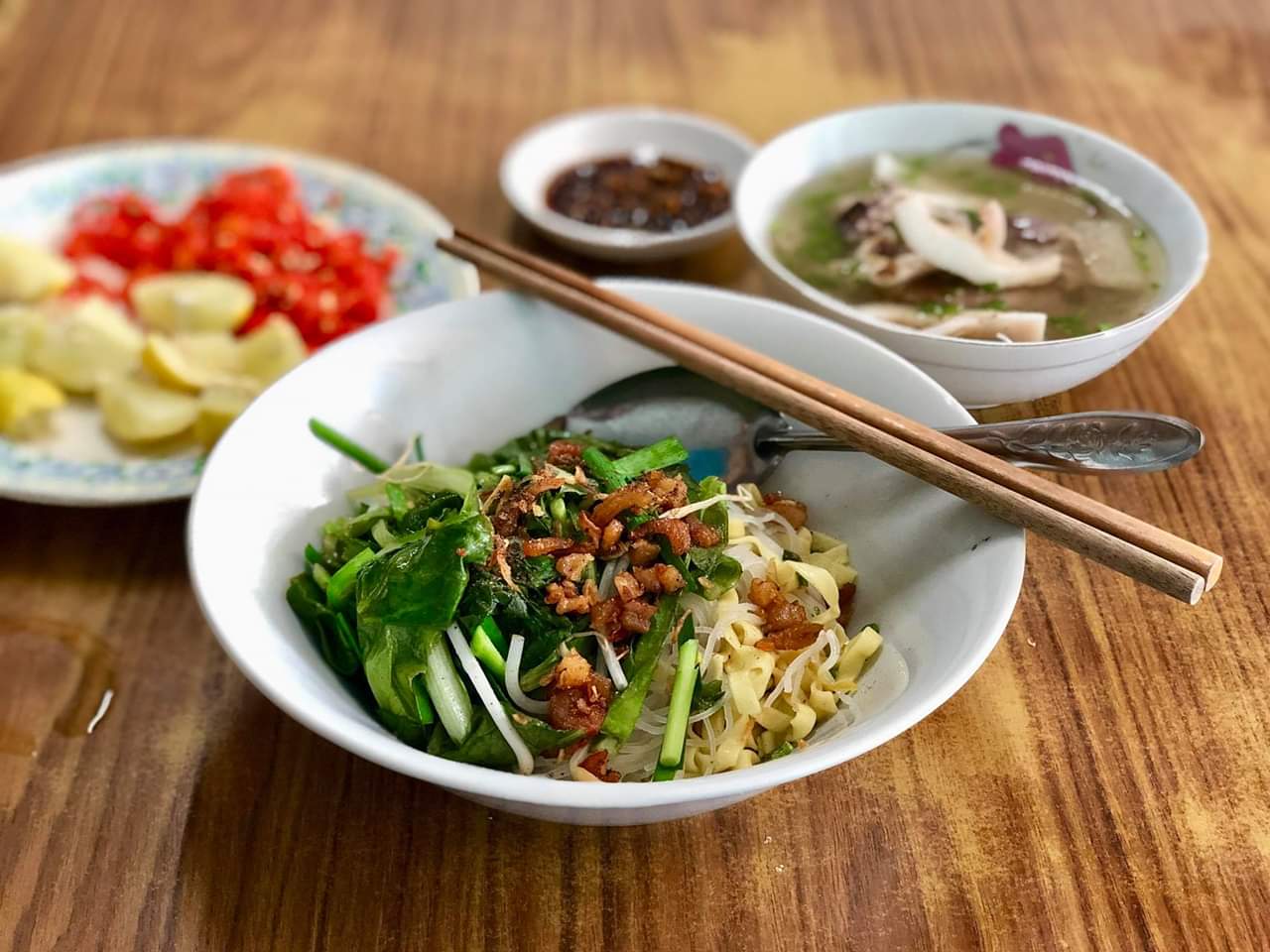 Photo : dammedulich.com
With its broth sweetened by the essence of bones, vegetables, dried squid and balanced spicing and the noodles meticulously made from new rice, the soup will never let you down and live up to its name as the 'sister of Pho'. Moreover, customers can opt to have the dry version, whereby the ingredients are put together with the noodles, along with soy sauce and oyster sauce while the broth are served separately. As such, it caters to a wider range of tastes and enrich eaters' experiences to a fuller extent.
Conversations (0)
Join the conversation
Conversations
Join the conversation
ALL COMMENTS (0)
There are no comments. Add your comment to start the conversation.
read next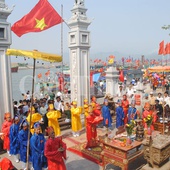 Con Temple Festival is an annual events organized on the 22nd and the 23rd of February.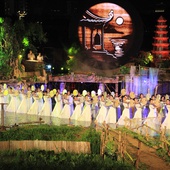 Hue Festival, with participation of 40 international art troupes, including a big number of traditional ones from 30 countries, promises to give tourists golden chances to appreciate different traditions through numerous art performances of varied origins, styles and genres: from East to West, court to folk, music, dance, drama to costume exhibit.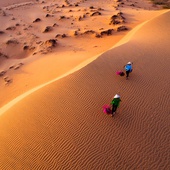 When is the best time to travel to Mui Ne? Have a look at this article to find more details about weather in Mui Ne and plan your best trip ahead.