Hue Festival - Honoring Royal Gastronomy
Hue's gastronomy discovery is among the most appealing programs of Hue Festival, promising to bring about the unforgettable exotic experiences to tourists.
Taking part in Hue Festival, visitors will have a chance to try the taste of all delicious Vietnamese specialties, from the North to the South. There is a wide range of culinary choices to meet every preference and request.
Hue vegetarian culinary festival
Visiting Hue on special occasions you may have chances to taste the finest banquets of delicacies such as fermented peacock roll, phoenix pies, lean pork paste, chicken, lobster, fried fishes, in attractive presentation and all made from vegetables and roots.
Hue vegetarian cuisine is touted as a visual art and Hue's chefs are talented craftsmen that sculpt tiny statues of chicken, bird or fishes from special materials like tofu, wheat flour, mochi, or tapioca. Furthermore, Hue's vegetarian cuisine involves a superb level of installation art that utilize the natural hues of a variety of vegetables, bulbs and fruits, topped with vegetarian oil and soy sauce, creating vivid edible pieces of art that will make your mouth water.
Vegetarian foods have become so popular with Hue people that restaurants serving this type of food are springing up like mushrooms after rain. From monks to non-believers; elderly to youngsters, all eat vegetarian foods frequently since they are rich in nutrition and delicious.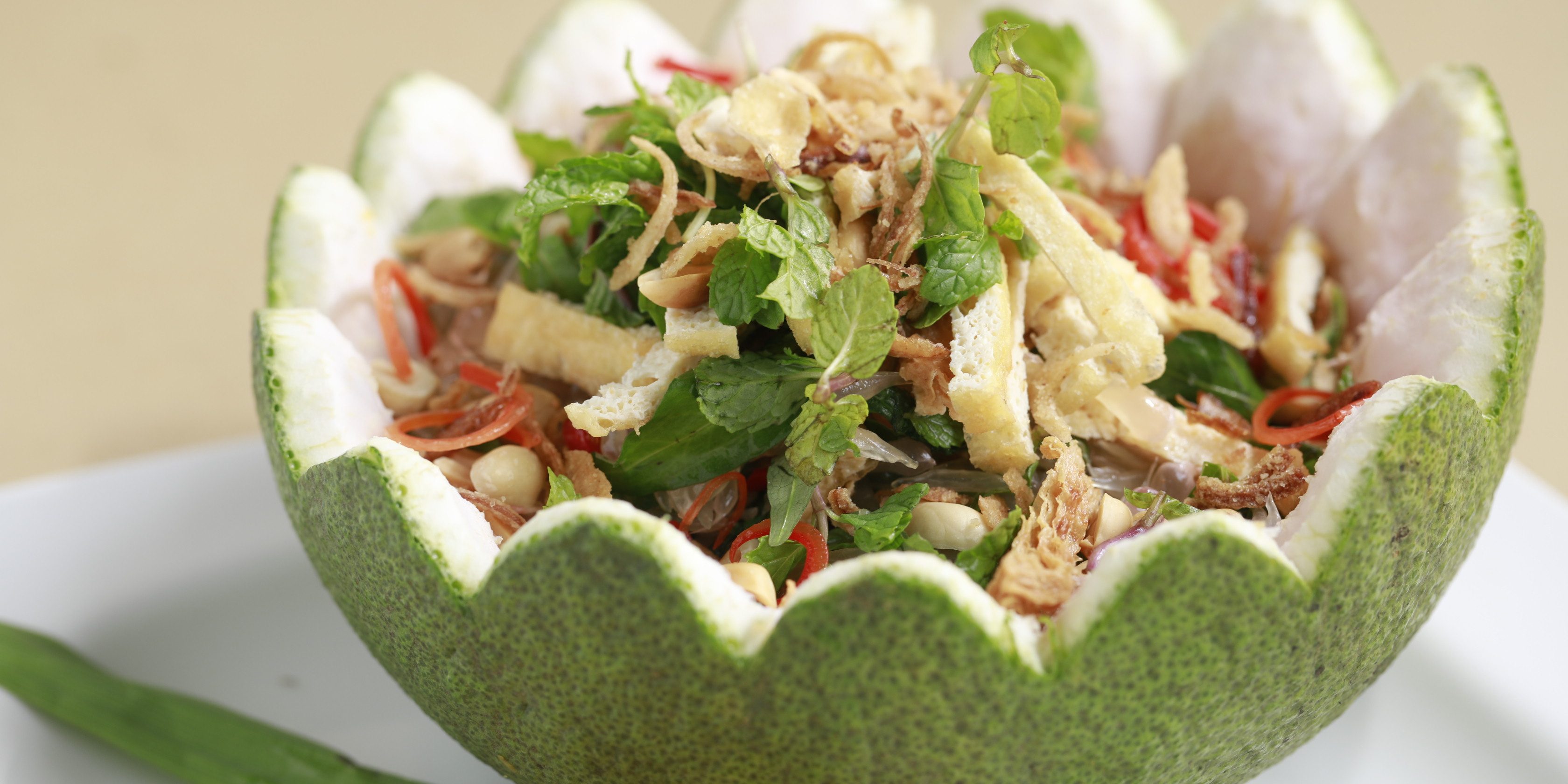 Photo : truyenhinhdulich.vn
During the festival, gourmets may easily find vegetarian foods at restaurants on Nguyen Dinh Chieu or Phan Boi Chau Street, food stalls inside Đông Ba Market, mouthwatering banquets on offer at the Hue Festival's "Royal Night" or at any pagodas (Hồng Ân Pagoda and Kiều Đàm Pagoda for example) for the most authentic taste of the food.
Following the success of Gia Hoi culinary street during Hue Festival 2008 and Hue Jobs Festival 2011, Hue authorities in association with Saigon Mori Hotel and ATA Architectural Company Ltd. has elevated Nguyen Dinh Chieu Street from a mere walking road to be a culinary and entertainment venue for local people and tourists at the weekends and Hue Festival.
Previously a quiet street which only becomes lively during early morning thanks to people doing early exercise, Nguyen Dinh Chieu Street is especially crowded during festival times with a lot of amazing gastronomical and social activities. Opening for all 9 days of the event, the street gives all gourmets golden chances to taste quintessence of Central and Northern delicacies like Cháo Hến, Bánh Bèo, Bánh Ít, Bánh Ướt, Gỏi Xoài Bò Khô, Bánh Cuốn Nam Bộ, Ốc Nướng Muối Tiêu Cần Thơ, etc at incredibly cheap prices starting from US$0.5 to maximum of US$3.5 per dish.
Hue Royal Gastronomy in Royal Night
Royal Night taking place on 10 and 13 April, is expected to be the most favorite program of Hue Festival this year, held on the vast area of Hue Citadel (Đại Nội) - the main stage for the most exciting activities, including art performances, Hue's traditional music shows, calligraphy giving, traditional games, and especially Hue's night royal banquets.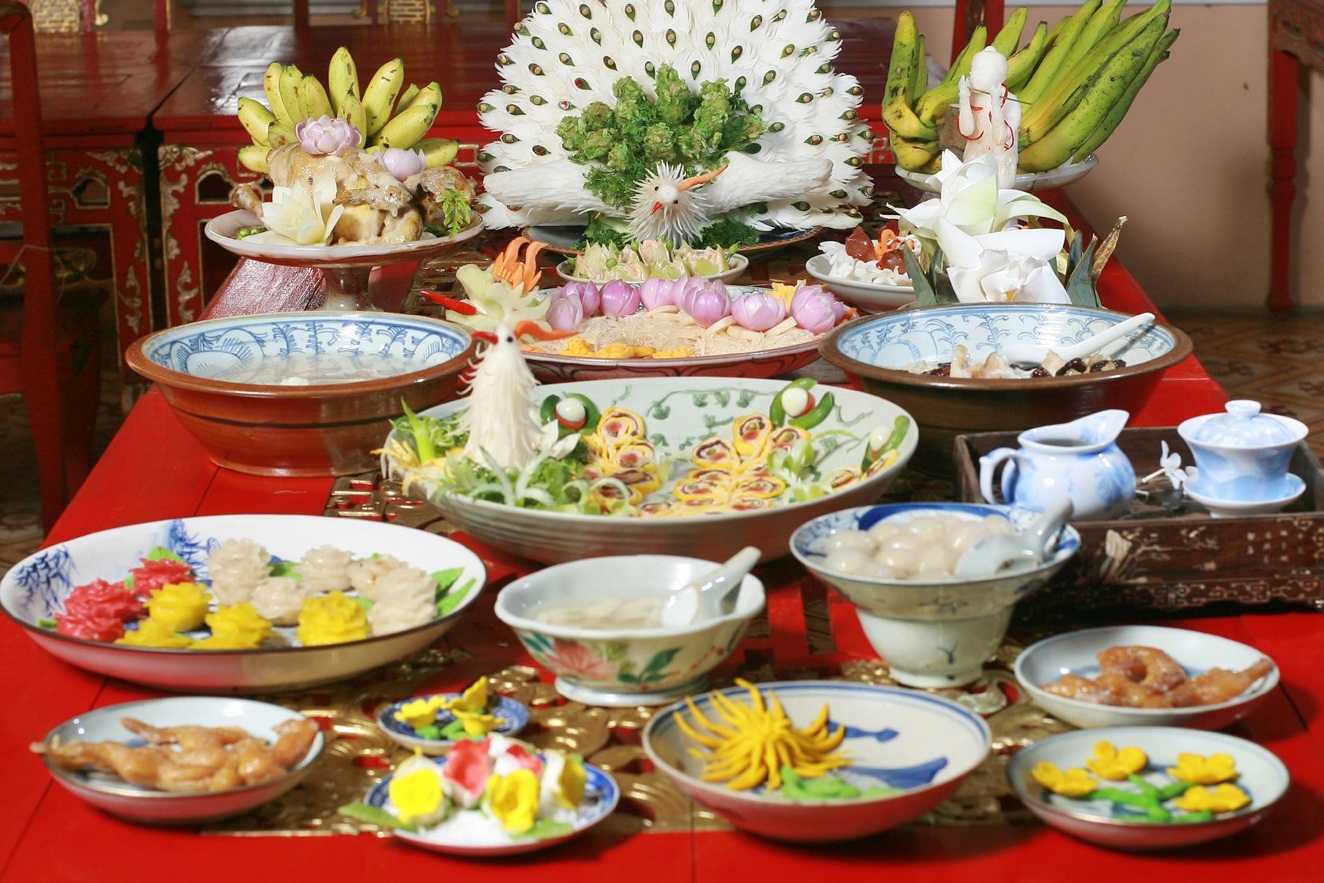 Photo : huetourism.gov.vn
Contrary to popular misconception, Hue royal foods are made from ordinary ingredients, but thanks to the skillful hands of the chefs, each royal dish is craftily plated up to appeal to gourmets.
During the royal night, attendees may taste the four dishes that represent the four celestial animals (dragon, unicorn, tortoise and phoenix). Dragon is steamed carp with ginger, onion, sweet soy sauce decorated with pointy bamboo like its horns and five-color pigment and golden paper for its tail. Similarly, unicorn is actually simmered pork leg with bamboo sprout and is also decorated with pointy bamboo and other ornaments. Tortoise is braised pigeon while phoenix is steamed with 8 ingredients, decorated similarly to the other two dishes.
Conversations (0)
Join the conversation
Conversations
Join the conversation
ALL COMMENTS (0)
There are no comments. Add your comment to start the conversation.
read next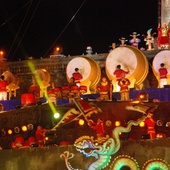 Without doubt, the biennial Hue Festival is one of the most awaited events of Hue, of the Central Region and of the whole Vietnam. Every time it comes, Hue Festival triggers a feeling of pride for Vietnamese, curiosity for foreign tourists, and excitement for both.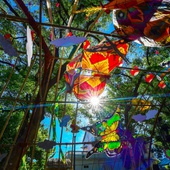 In every Hue Festival, the city seeks to encourage the celebration of these traditional practices and customs, by holding a lot of events to revive and enliven these invisible and intangible values.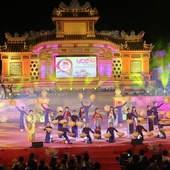 While Hue always exudes arrogance and serenity embodied since the glory days of the former ancient capital, young and dynamic visitors can still be spoilt for fascinating things to do during the Biennial Hue Festival.