Side Trip From Halong Bay: 6 Best Places To Extend Your Itinerary
Halong Bay has always been a must for any visitors making their way to Vietnam. Nonetheless, not many know to include side trips from Halong Bay that can further the experience.
Indeed, several of top attractions are just close by Halong Bay where a postcard scene awaits around each corner. If you're looking for something that's a little bit more than an ordinary cruise trip around the familiar Halong Bay, getting lost in some of tourist venues below will bring great pleasures.
Cat Ba Island
Cat Ba Island is located off the coast of Hai Phong City, on the periphery of Vietnam's fabulous Halong Bay. The largest island in Halong Bay is always sought after by many international and domestic tourists for its staggering natural beauty and ecological work. The central hub of Cat Ba Island experiences a decades-long boom in tourism with plenty of local eateries and low-rise hotels while the rest is largely untouched and remains wild.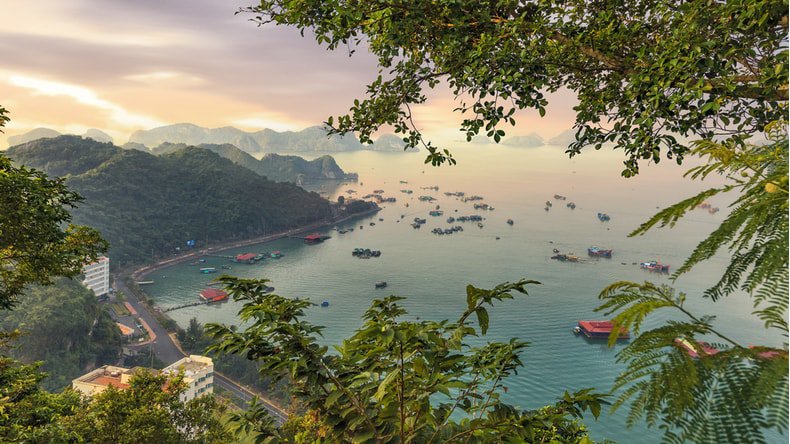 Photo by @Sabino Parente
Cat Ba national park is visually stunning and ecological where has some good hiking trails through the mangroves, freshwater lakes and a hard-core 18km route up to a mountain summit. Nature lovers also have a chance to catch sight of the world's most endangered primate-the-golden-head langur.
Yen Tu Mountain
Known as "The Cradle of Buddhism in Vietnam", the sacred Yen Tu Mountain is located within the majestic arched Dong Trieu Mountain Range in the north-eastern Vietnam. It boasts breathtaking sceneries and hundreds of temples and other man-made structures and religious objects giving a feeling of peace in heart and mind.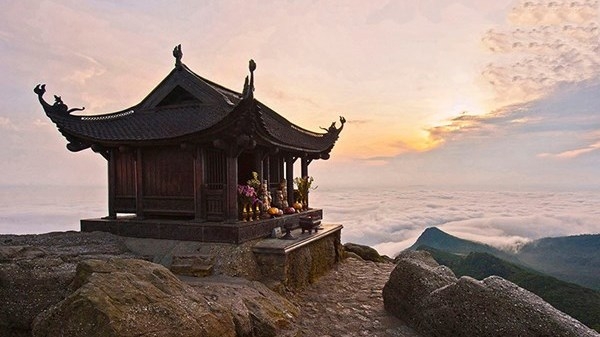 Photo : nhandan.org.vn
Standing on the peak of Yen Tu Mountain, Dong Pagoda, visitors are offered panoramic views over Bach Dang River and the natural wonder Halong Bay. During spring time from January to March, Yen Tu Mountain is at its best to see with pleasant weather for hiking trips and the yearly Yen Tu Festival (from 10th of the first lunar month to the end of the third lunar month). This opens up a chance for thousands of pilgrims to soak up the serene atmosphere and pray for lucks.
Cua Ong Temple
Cua Ong Temple is located in Cua Ong Quarter of Cam Pha Town. Built at the beginning of the 19th century, Cua Ong Temple is a place of worship of General Tran Quoc Tang and Hoang Cau – a local general. 
The temple has three main areas: the lower temple, the middle temple and the upper temple and there are elaborately carved 34 statues and statuettes which are subjected to Tran Hung Dao, his wife, the two princesses, Tran Quoc Tang, Tran Anh Tong and so forth.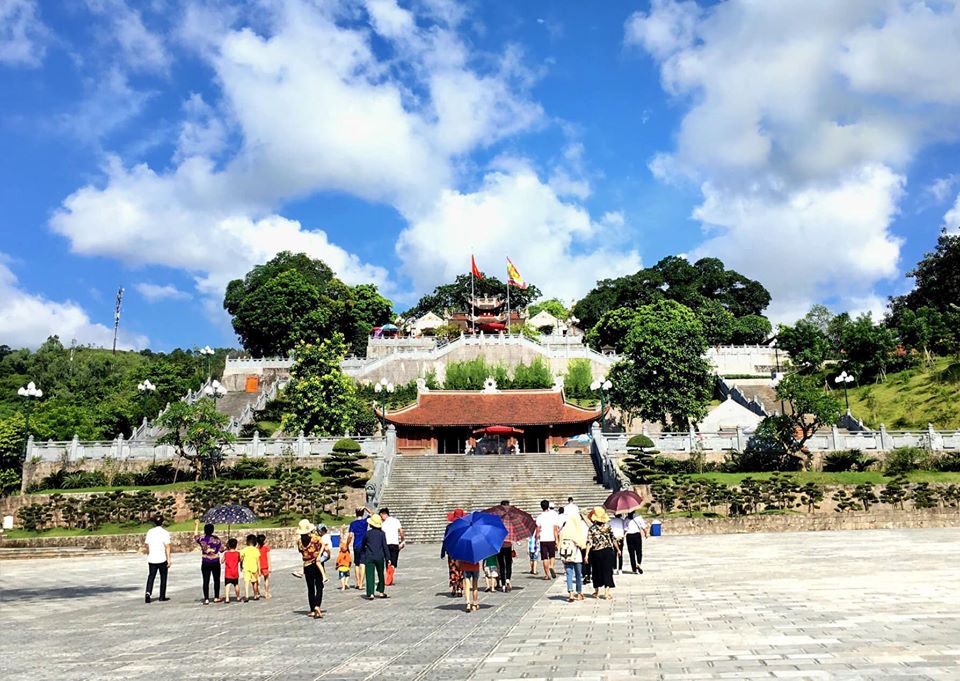 Photo : baoquangninh.com.vn
The Cua Ong Temple's annual festival is the biggest of its kind in Cam Pha which attracts crowds of visitors from the 2nd to 4th of the second lunar month. During the festival, there are a number of ritual and festive activities such as folk games, human chess contests, Quan Ho duet folk singing and boat racing.
Bai Chay Bridge
Bai Chay Bridge enjoys a good reputation as the symbol of Halong City. Completed in 2006, this is the first central-line cable-stayed bridge in Vietnam on the highway 18 connecting Hon Gai District and Bai Chay District. Not only does it play a crucial role in promoting Quang Ninh's economy and Halong tourism with its strategic location on transportation, the bridge has become a frequently-visited place for many tourists to take some photos or walk for fresh air especially at night under colorful lights.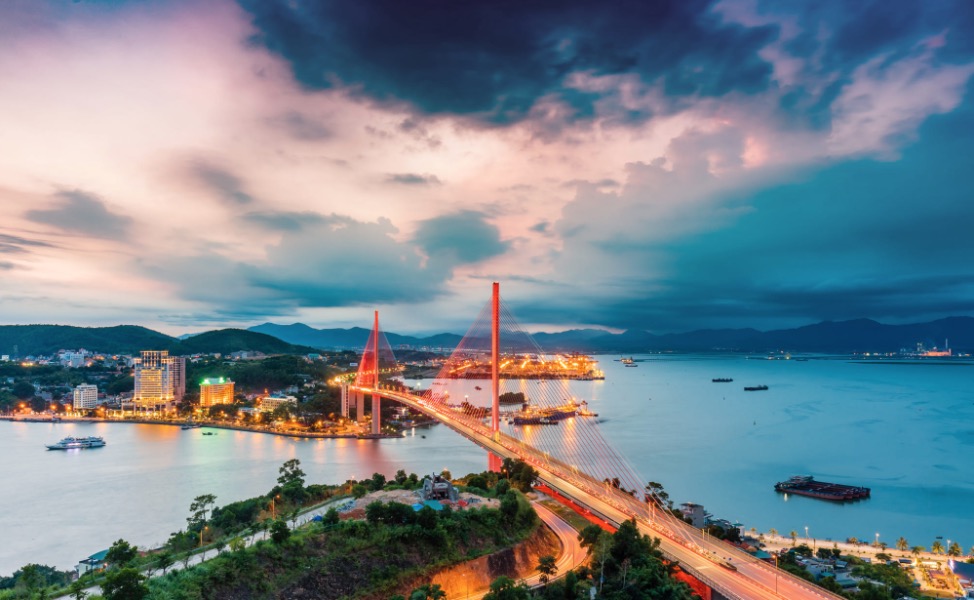 Photo by @Hung Nguyen Long
In terms of the design, the bridge was constructed using a balanced cantilever technology and the height of 50m above the sea level allows all vessels to operate normally when passing under it. By crossing Bai Chay Bridge, visitors can see many famous places such as Bai Chay beach, Quan Lan, and Minh Chau beach in Bai Chay District and Quang Ninh Museum in Hon Gai District.
Vung Vieng Fishing Village
Located to the northeast of Halong Bay, in the center of Bai Tu Long Bay, Vung Vieng Fishing Village is easily accessible by boat from Tuan Chau Harbor. Disembark from the mother boat, here visitors can get around by using rowing boats, tender boats and kayaks. There are four fishing villages in the World Heritage Site: Ba Hang, Cua Van, Vung Vieng and Cap La. And Vung Vieng is the least touristy and the most authentic among four remaining of its kind.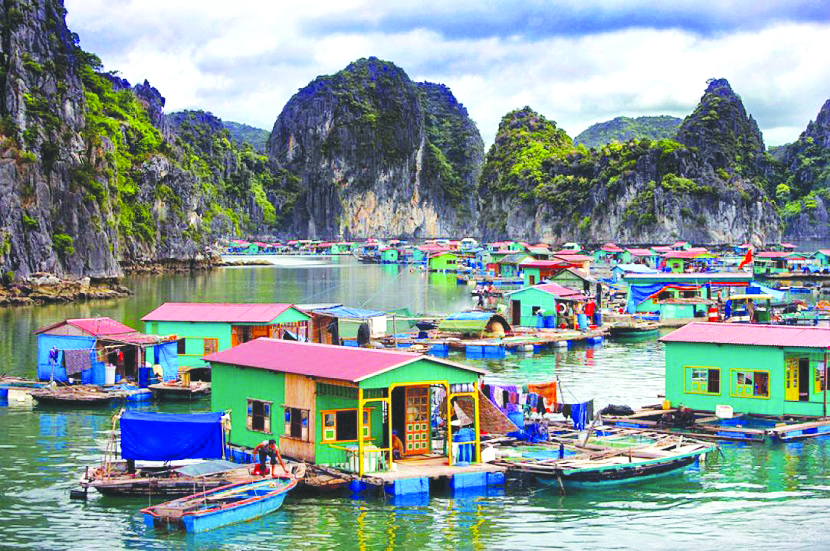 Photo :  baodulich.net.vn
The fishing village was first established in the 19th century and despite dizzying developments in tourism, it keeps local lifestyle, rustic atmosphere and indigenous people still remain hospitable. Come to the village, visitors not only have chance to appreciate the stunning natural scenery but also delve into long-lasting marine culture and customs of fishermen.
Tuan Chau Island
Tuan Chau Island is only 8km away from downtown Halong. Despite a limited area which covers only 2.2 square kilometers, Tuan Chau Island packs a punch and boasts one of the top attractions for tourists looking for recreational activities and beachside resorts. The island is most favored by splendid natural beauty and diversity in the ecosystem.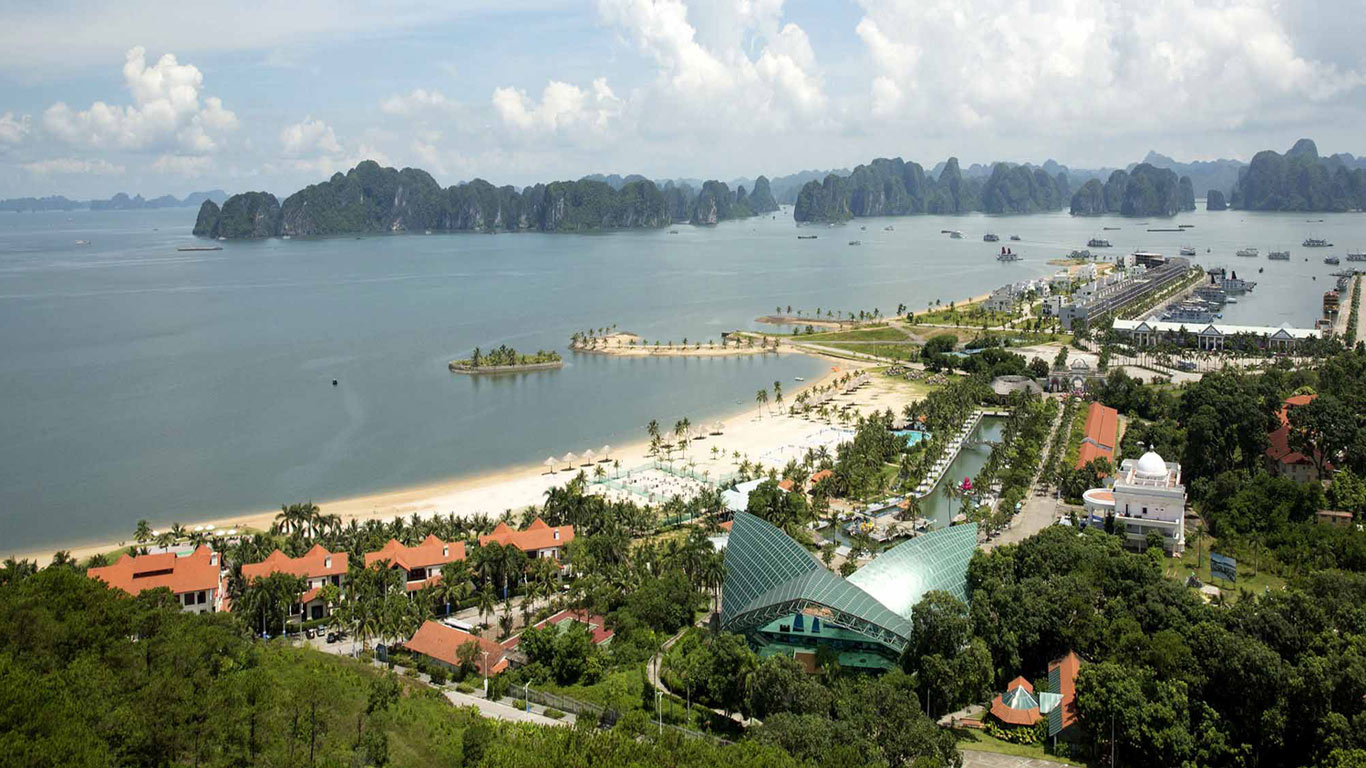 Thanks to relatively hilly terrain, Tuan Chau Island features a perfect place for mountain climbing, trekking and camping. The beaches are also known for lovely soft sand and clean cool waters, ideal for a bit of jet skiing, windsurfing, fishing, boating and other water-based activities. In addition to this, visitors can enjoy a variety of entertainment programs such as dolphin show, seal show, circus and martial art.
Conversations (0)
Join the conversation
Conversations
Join the conversation
ALL COMMENTS (0)
There are no comments. Add your comment to start the conversation.
read next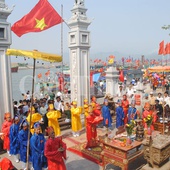 Con Temple Festival is an annual events organized on the 22nd and the 23rd of February.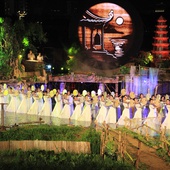 Hue Festival, with participation of 40 international art troupes, including a big number of traditional ones from 30 countries, promises to give tourists golden chances to appreciate different traditions through numerous art performances of varied origins, styles and genres: from East to West, court to folk, music, dance, drama to costume exhibit.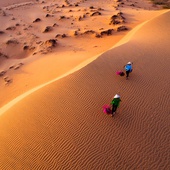 When is the best time to travel to Mui Ne? Have a look at this article to find more details about weather in Mui Ne and plan your best trip ahead.