5 Best Danang Specialties You've Got To Sample
While lots of tourists flock to Danang to explore the dynamic city with a Dragon Bridge spitting fire, the unique Ba Na Hills recreational complex "on the clouds", and ancient Hoi An Town, many coming there just literally to try as much as local specialties possible. Frankly speaking, an abundance of Danang food is a tourist draw itself. Let's find out the top five amazing dishes that you cannot miss whenever in Danang.
My Quang (Vietnamese turmeric noodle)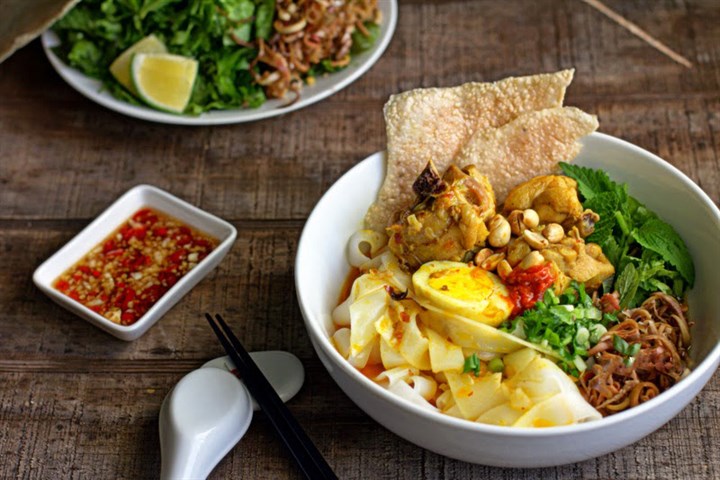 Photo : daynauan.info.vn
Your culinary journey in Danang cannot be completed without savoring the must-try My Quang. White noodle deep in broth is dyed yellow by turmeric and mixed with several toppings like shrimp, pork, or chicken, varied according to your taste. The sweet, spicy flavor of My Quang is balanced by a plate of fresh salad including coriander, basil, beansprouts, and chili sauce. For just around 35.000 - 50.000 VND, you can enjoy a bowl of authentic My Quang in various places in Danang.
Try it at: 166 Le Dinh Duong
Banh Xeo (crispy savory pancake)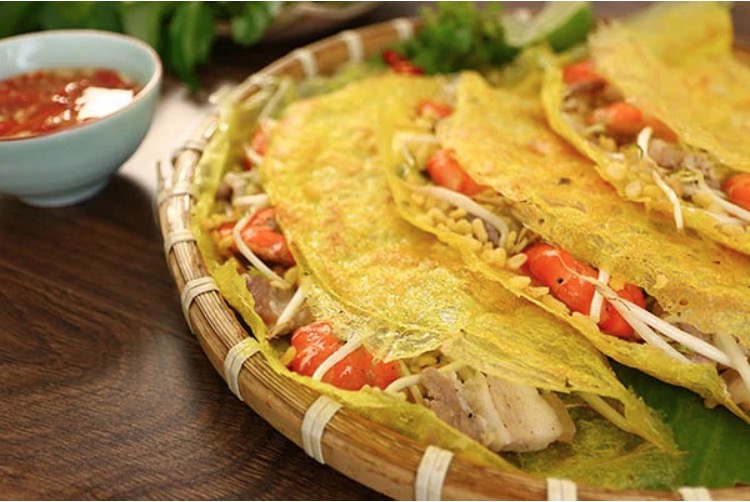 Photo : foody.vn
Banh Xeo can be founded almost everywhere across Vietnam but each region owns its unique versatile version. Danang is not an exception that you can find a lot of pancake restaurants on nearly every block. A thin, crispy layer of Banh xeo Danang is a perfect mixture of flour, coconut milk, turmeric, meat toppings, beansprouts, and shrimp fried deeply in oil. Roll carefully a small piece of banh xeo with fresh herbs, lettuces, mint leaves, mango slices, and pickled vegetables in a rice paper and put deeply into the tasty sauce.
Try it at: Banh Xeo Ba Duong, K20/23 Hoang Dieu Street
Banh Beo (steamed rice cake)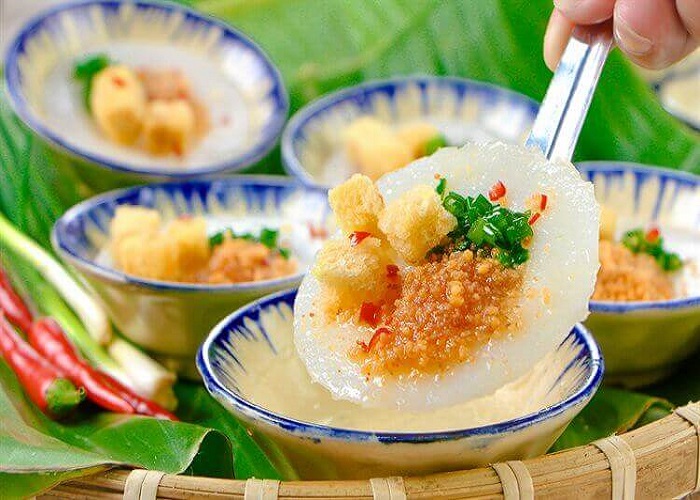 Photo : dacsandathanh.com
Banh Beo is amongst the best cheap eats in Danang. A small plate of steamed rice cake made from tapioca flour is covered with bean paste, a mixture of pork and shrimp, and onion served with a bowl of savory sauce. Banh beo is very soft, chewy, and smelling. A portion of banh beo is not much so you can eat in the morning like a dim sum.
Try it at: Banh Beo Ba Be, 100 Hoang Van Thu
Bun Cha Ca (fishcake noodle soup)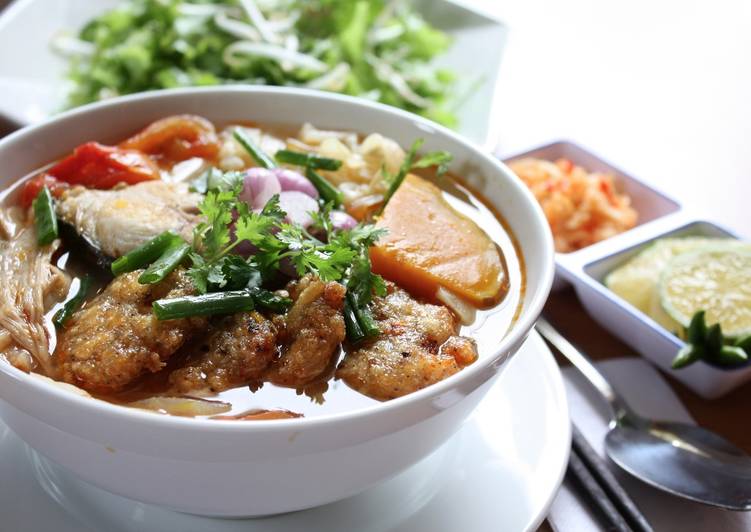 Photo : place.vn
Seafood lovers will feel satisfied with bun cha ca - a signature dish in Danang and Central Vietnam in general. Besides normal ingredients like rice vermicelli noodles, broth simmering with fish bones, tomatoes, and fresh herbs, a bowl of bun cha ca is especially filled with chunks of golden brown grilled fishcakes.
Try it at: Ba Phien Restaurant, 63 Le Hong Phong
Cha bo (Danang beef sausage)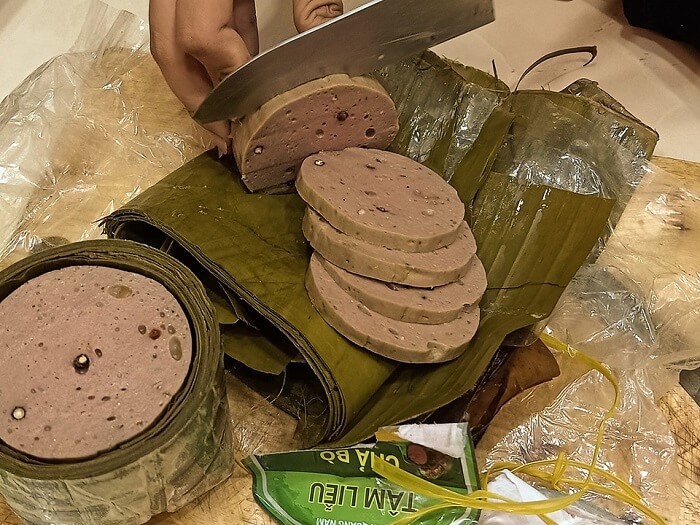 Photo : taidanang.com
While the above-mentioned dishes must be eaten on-site, cha bo is the only one that you can bring back home as a gift. Cha bo is made from premium beef removing tendons added with garlic, pepper, onions. The mixture is well-ground, packed, and steamed. Cha bo can be enjoyed instantly or combined with other dishes.
Try it at: Cha Bo Co Le, 53 Hai Phong
Conversations (0)
Join the conversation
Conversations
Join the conversation
ALL COMMENTS (0)
There are no comments. Add your comment to start the conversation.
read next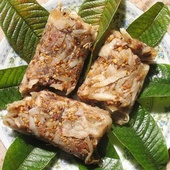 Tre Ba De is a Da Nang-Quang Nam's special cuisine made of pork.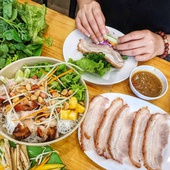 Pork Summer Roll is a speciality of Da Nang that satisfies even the most demanding gourmet.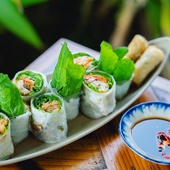 Coming to Danang, Vietnam's liveliest city, you will not only have an opportunity to check in mesmerizing tourist attractions but also try wonderful vegan meals. If you're left fumbling over places to go, here are the 7 interesting restaurants you can get nutritious, dairy-free foods.