7 Best Vegetarian Restaurants In Danang
Coming to Danang, Vietnam's liveliest city, you will not only have an opportunity to check in mesmerizing tourist attractions but also try wonderful vegan meals. If you're left fumbling over places to go, here are the 7 interesting restaurants you can get nutritious, dairy-free foods.
1. Hoa Lua Chay Vegetarian Restaurant
Looking for a fine dining venue with a lowdown on the meat and dairy products in Danang City, Hoa Lua Chay Vegetarian Restaurant is definitely a go-to place. This non-profit restaurant funded by Risemount Foundation is not only popular for monks but also pilgrim groups and local people. In a green and spacious villa area, Hoa Lua Chay Vegetarian Restaurant serves a variety of plant-based dishes such as fried rice with pineapple, boiled vegetables, Ngo
Sen salad, and straw mushrooms braised with green pepper. All profit is used to build schools in the mountainous area.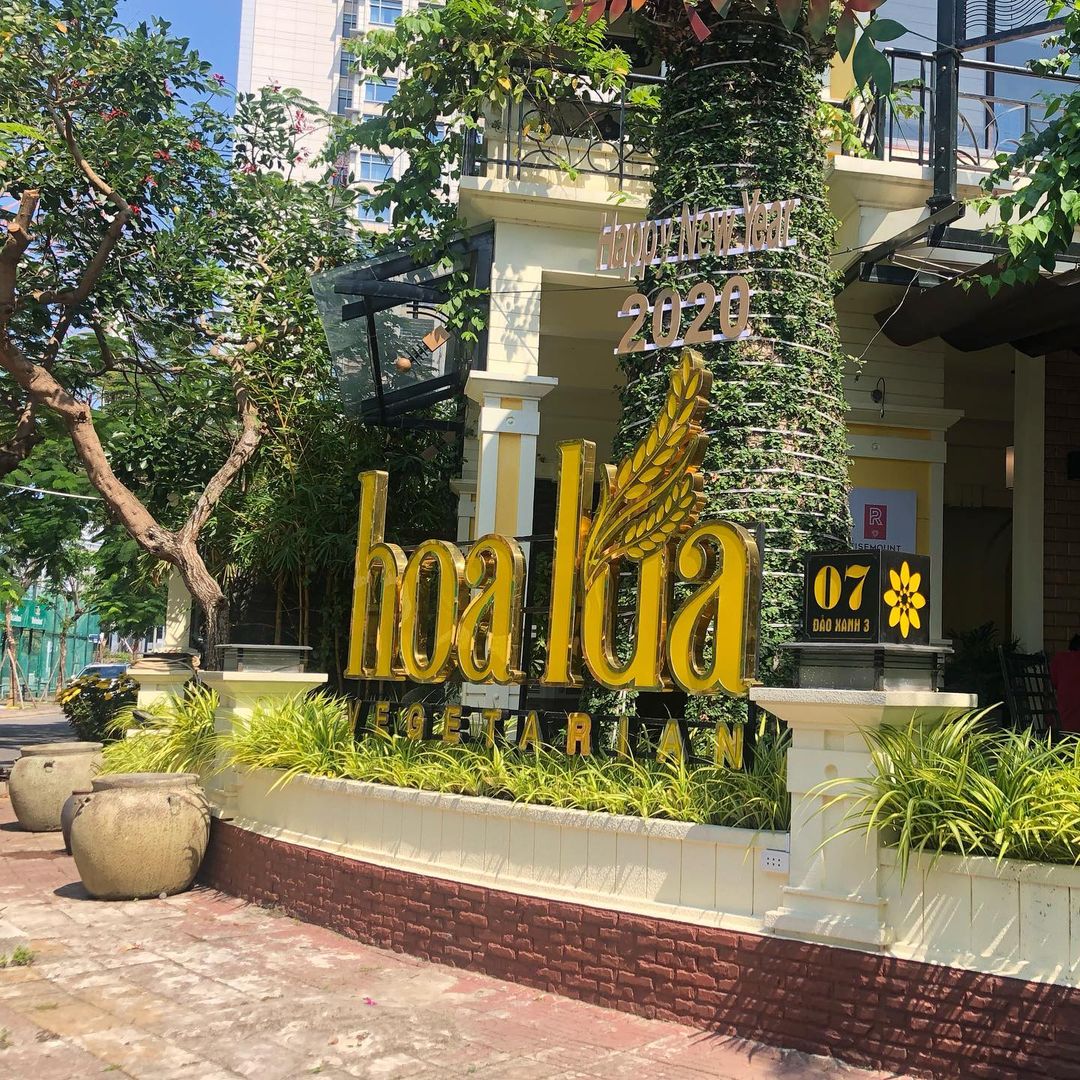 Photo: @daily.chicago
Location: Block 1-A2 Dao Xanh 3 Street, Hoa Cuong Bac Ward, Hai Chau District
2. Phuc An Vegetarian & Cafe
Phuc An Vegetarian & Cafe is a stunning vegan-friendly restaurant embraced by a peaceful and cool vista of the immense sea. You can expect a delightful menu with specialties namely grapefruit salad, braised mushrooms, Szechuan tofu, Pad Thai, Italian spaghetti, mushroom pizza, and noodles in Quang style. Additionally, if you're in the mood in sipping something, try the restaurant's drinking list that varies from black coffee to milk coffee, orange juice, lemon juice, and watermelon juice.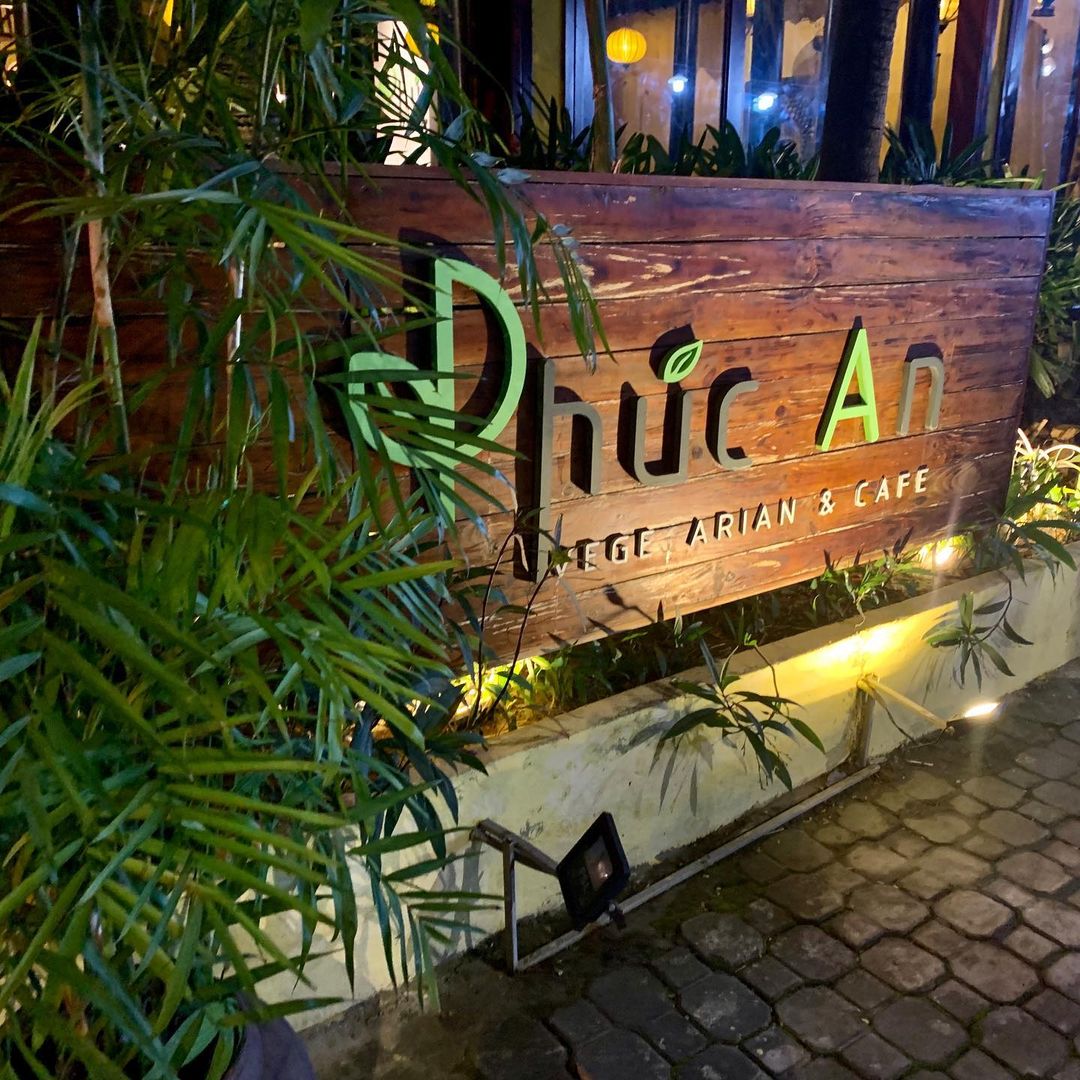 Photo: @foodforlife_de
Location: 547 Nguyen Tat Thanh Street, Xuan Ha, Thanh Khe District
3. Chay Hoan Hy Vegetarian Restaurant
Chay Hoan Hy Vegetarian Restaurant boasts a 3-story building in the heart of the city. The pleasant interior has a rustic feel with bare wooden furniture, ornamental trees, hanging paintings, and Buddha statues. The menu is extensive with up to 120 traditional-themed, farm-to-table dishes. Moreover, every meal is well-prepared by professional chefs for the best spiritual eating experience.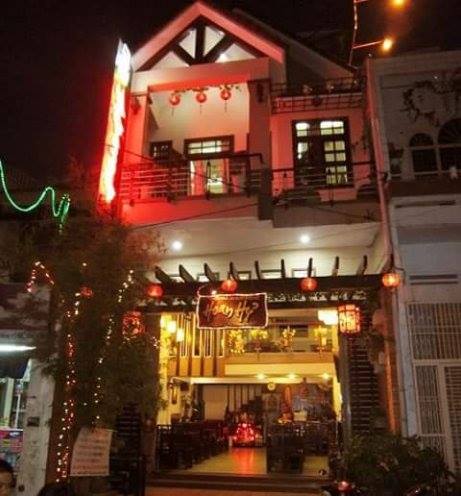 Photo: Nha hang chay Hoan Hy
Location: 142/4 Le Duan Street, Hai Chau District
4. Huong Sen Vegetarian Restaurant
Huong Sen Vegetarian Restaurant is included in many recommendation lists for vegan-friendly meals in Danang City. The restaurant exudes a sense of coziness, tranquility, and airiness. There are many open spaces with tables and chairs for dining alfresco. Huong Sen Restaurant offers plenty of dishes from popular staples such as vermicelli, rice, and noodles but cooked in more creative ways. The must-haves here are young tofu, tofu with lemongrass and chili, vegetarian hotpot, bitter melon soup, and straw mushroom in clay pots.
Location: 30/1 Dang Thai Mai Street, Thac Gian Ward, Thanh Khe District
5. Ngoc Chi Vegetarian Restaurant
Being vegan doesn't mean you lose a chance to enjoy sophisticated and delicious dishes. At Ngoc Chi Vegetarian Restaurant, an ideal place for intimate friend and family gatherings, you will savor various vegetarian and glutamate-free meals. The restaurant is especially famous for mixed salads such as banana blossom salad, sake salad, lotus delight salad, and chicken drumstick mushroom shake lemongrass & kumquat.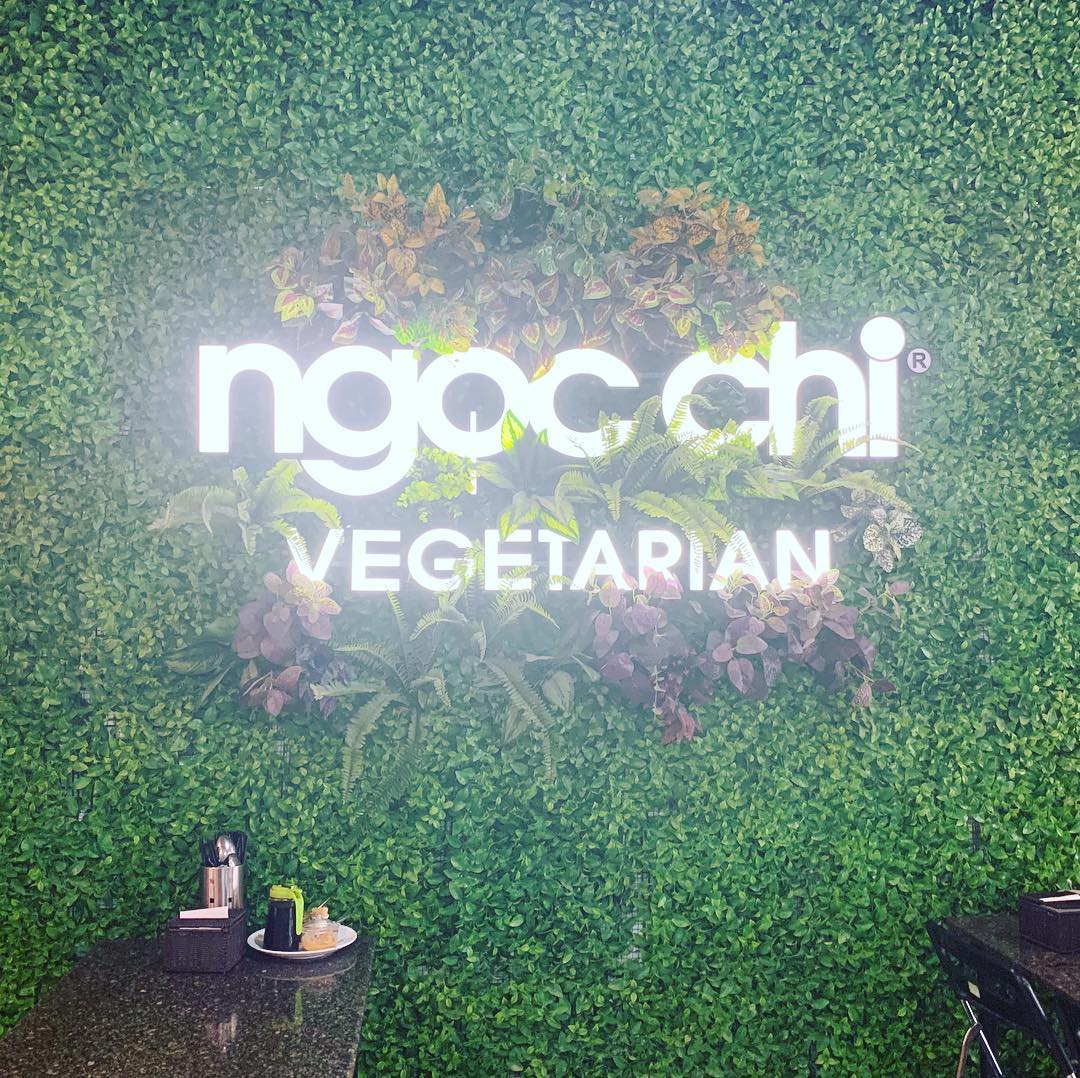 Photo: @inconnu5134
Location: 202 Hoang Dieu Street, Hai Chau Ward
6. Isec Vegetarian Restaurant & Cafe
Immerse in the airy and fresh atmosphere in Isec Vegetarian Restaurant & Cafe, a trustworthy vegetarian buffet venue in Danang City. The restaurant has a cozy setting like a Buddhist monastery. Here you will be spoilt for choices with vegan spring rolls, grilled mushroom, Okonomiyaki Japanese, fried rice with vegetables, and fried pineapple rice. The restaurant also has a cafe and English Club for youngsters to gather and practice English.
Location: 152/3 Phan Thanh Street, Thanh Khe District
7. ANs Vegetarian Restaurant
Starting operation in 2017, ANs Vegetarian Restaurant is one of the pioneers in the vegan lifestyle in Danang. The Asian-European fusion menu gives you a lot of choices for breakfast, lunch, and dinner. Breakfast options vary from Hu Tieu noodles to Pad Thai and Cao Lau. Meanwhile, you can choose pan-fried noodles, Cantonese-style dumplings, and vegan grilled mushrooms for lunch.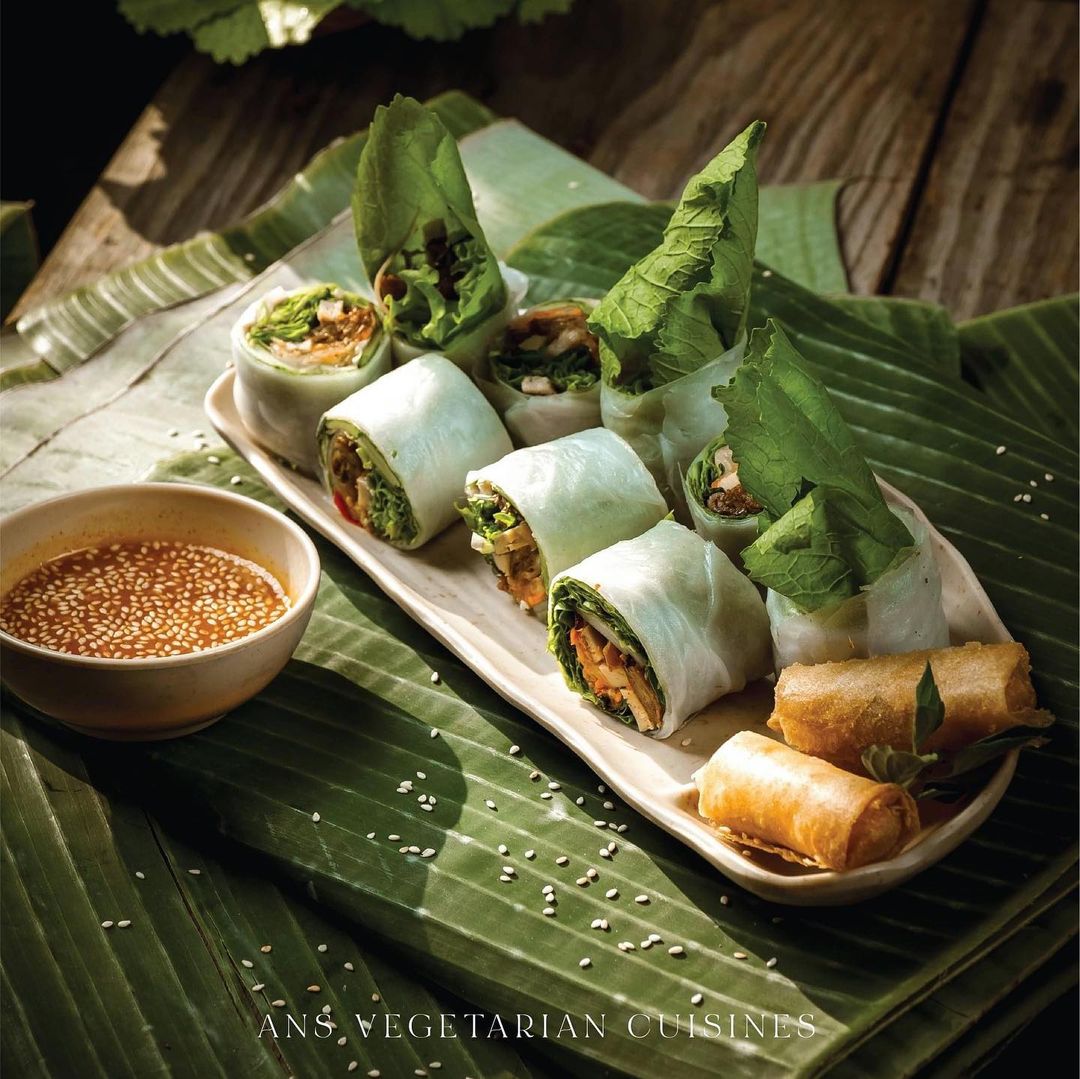 Photo: @ans_vegetarian_cuisines
Location: 169F Trung Nu Vuong Street, Binh Thuan Ward, Hai Chau District
Conversations (0)
Join the conversation
Conversations
Join the conversation
ALL COMMENTS (0)
There are no comments. Add your comment to start the conversation.
read next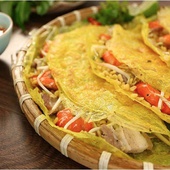 While lots of tourists flock to Danang to explore the dynamic city with a Dragon Bridge spitting fire, the unique Ba Na Hills recreational complex "on the clouds", and ancient Hoi An Town, many coming there just literally to try as much as local specialties possible.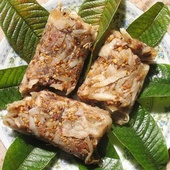 Tre Ba De is a Da Nang-Quang Nam's special cuisine made of pork.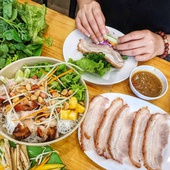 Pork Summer Roll is a speciality of Da Nang that satisfies even the most demanding gourmet.