Cau Ngu Festival
As a long established custom, Cau Ngu Festival is the biggest festival in the year for the fishermen in Da Nang.
It originally meant to dedicate to Ca Ong who looks after the well-being of the village. According to the local myths, Ca Ong is a local term to refer to the whaleswho always helps the fishermen to overcome the storms when fishing on the sea. As a result, whenever a whale is stuck on the shore, the villagers immediately rescue it. In addition, every year in the coastal regions like Man Thai, Tho Quang, Thanh Loc Dan, etc. people celebrate Cau Ngu Festival right after Tet Holiday.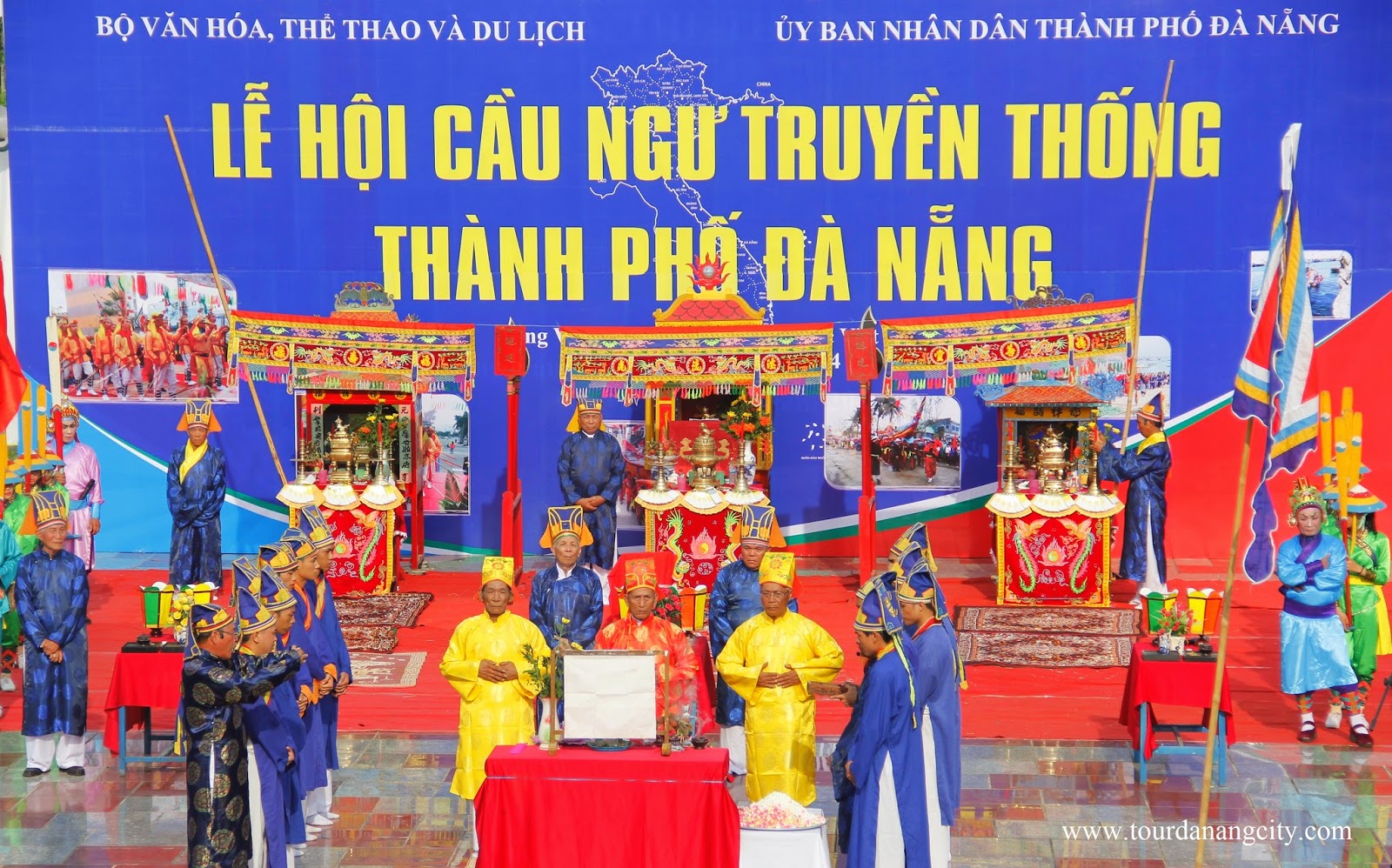 Photo: vietnaminmmigration.com
The festival is organized in two day in the 3rd month of the lunar year. The first day is solely to prepare for the second day, which is the official day to worship Ca Ong. On the first day, the altars in every family are decorated carefully and gorgeously. All the ships are ornate with lanterns and flowers. The members of the villages will then elect the most respected elders to form a committee leading the worshiping process. The head of that committee offers the gifts (can be anything but seafood)to Ca Ong and express the gratitude of the villagers towards Ca Ong's goodwill, wishing for a safe fishing season. On the second day, while the drumbeats spread the cheerful atmosphere over every corner, the villagers organize the second part of the festival on the sea. All the ships gather at one point so that the committee can worship and show their sincerity to Ca Ong. After that, many activities and games in turn amuse people until the end of the day. They worship once again at that night to end the festival.
Even though it lasts for a shorter time compared to other festival in adjacent regions, Cau Ngu festival show the aspiration of the fishermen to have a peaceful and better-off life.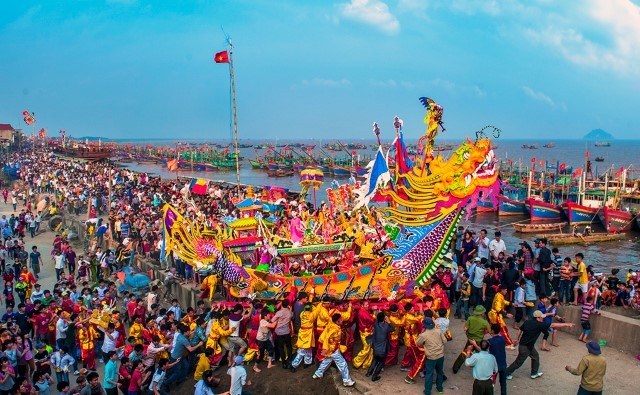 Photo: en.nhandan.org.vn
Conversations (0)
Join the conversation
Conversations
Join the conversation
ALL COMMENTS (0)
There are no comments. Add your comment to start the conversation.
read next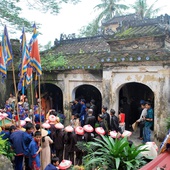 In the Vietnamese language, Muc Dong refers to the young children who take care of the buffalos.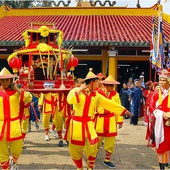 The land of Hoa My officially became a village in 1825.