The Four Best Museums In Vietnam
Some can make your heart wrench
Vietnam museums are probably among the many underscored aspects of Vietnam's tourism. In fact, the country has developed a rich archive of data and artefacts, historical and cultural, though their display sometimes does not reveal all its charm.
Hoa Lo Prison (Hanoi)
Hoa Lo is a historical attraction to numerous local and foreign visitors to capture the Vietnam War moments. It is also called "Maison Centrale" by the French and the "Hanoi Hilton" by American. The name Hoa Lo means "fiery furnace" or even "Hell's hole" in Vietnamese and the street where it is based also acquired a similar name.
The French colonial government constructed the prison in 1896 to detain Vietnamese prisoners, especially political prisoners. These inmates were confined, starved, beaten, tortured for countless hours in an extremely tough condition.
During the second Indochina war, this place was known as an American prison. At the peak time, over 2000 prisoners were hold in this only 200 square meters. Many documents and records of Communist soldiers detained here are still preserved, both in Vietnamese and English.
It takes around an hour to get around the entire prison - all displays and photographs are quite well designed. Apart from picture graphic appearance, visitors also could obverse the guillotine or countless techniques used to torture Vietnamese prisoners with their own eyes. Some recalls bitter memories when they visit Hoa Lo prison, while other historical buffs show utmost interest. The prison is certainly worth a visit if you yearn for gaining an in-depth sight about Vietnamese history. More about Hoa Lo Prison.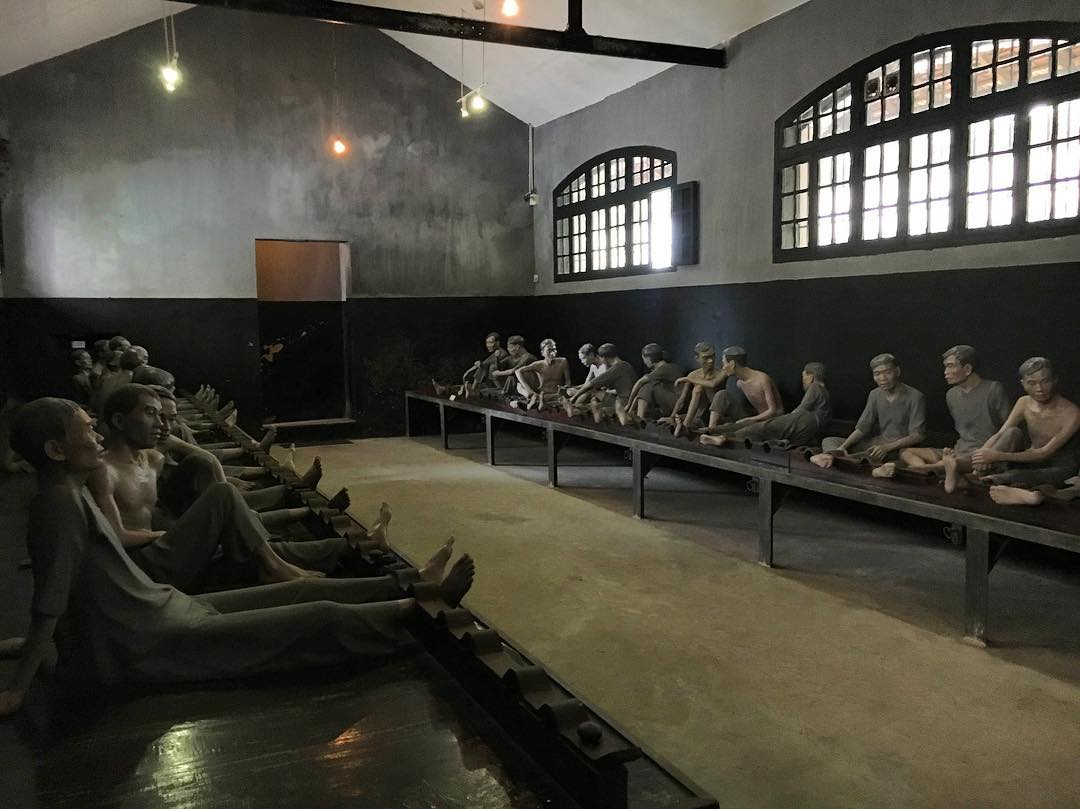 Hoa Lo Prison - Photo: @26caro08
Museum of Royal Fine Arts (Hue)
Among some "Must-visit" sites in Hue- ancient capital of Vietnam, The Hue Museum of Royal Fine Arts is reputable for its monuments and architecture.
Centrally located in Hue city, just few minutes walking from Hue Cedra, the museum has a unique appearance with huge stone sculptures. Unfortunately, during the war, many beautiful monuments were destroyed; however, a great number of them have been restored with the help of UNESCO in the 1990s.
Royal Art Museum Hue
Previously, the museum was a palace of King Thieu Tri in 1845 before Khai Định turned it into a dynastic museum in 1923. There is a collection of royal proprieties preserved in this place, including daily belongings, ceramics, traditional musical instruments as well as decorative weapons. Interestingly, visitors will find the place having an atmospheric setting. The display of all these objects is so vivid that you would certainly believe they stay unchanged over time.
The Hue Museum of Royal Fine Arts in Hue – is open to visitors from 7 am to 5 pm. The entrance fee is 22 000 VND. Remember that taking pictures or bringing cameras into the museum is not allowed.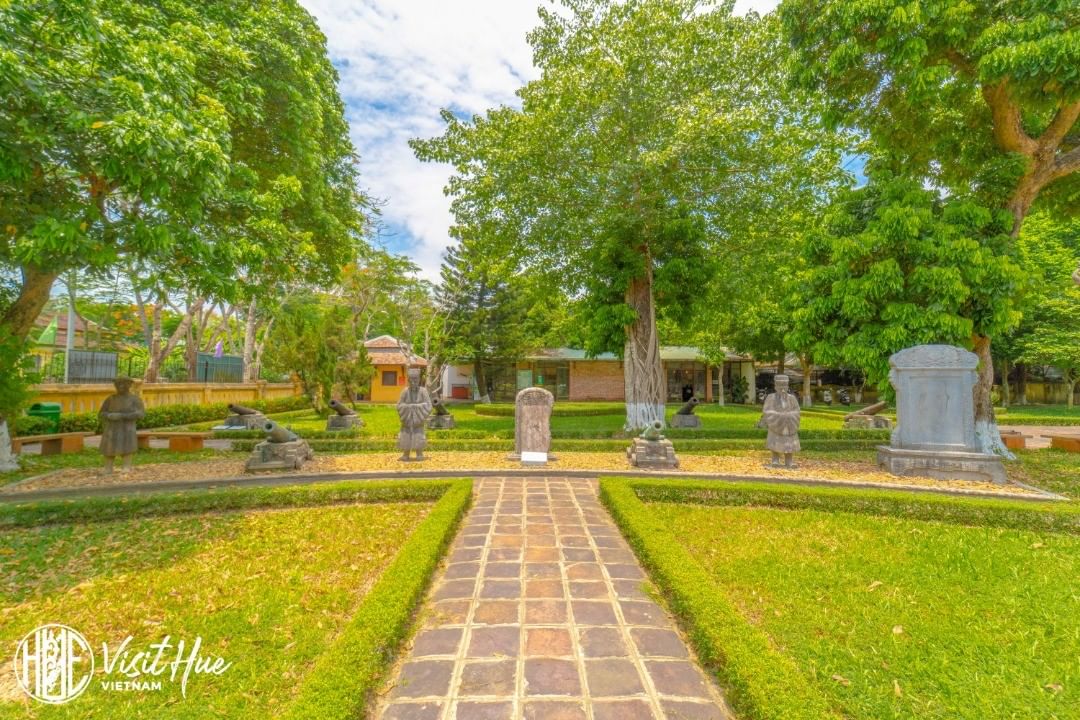 The Hue Museum of Royal Fine Arts - Photo: @visithuevietnam
History Museum (Ho Chi Minh City)
Originally known as the Blanchard de la Brosse Museum, the museum was renamed Saigon National Museum in 1956 and after being expanded in 1975, it was called The History Museum of Ho Chi Minh City. Designed by a French Architect, this impressive building used to display ancient art collections of a few Asian countries. However, after the expansion, the History Museum of Ho Chi Minh City has exhibited a fantastic collection of 30,000 artifacts from the early Vietnamese kingdom till the present.
You should take a stroll around the museum firstly to capture the whole beauty of the museum, then reaching the first part of the museum's exhibition. In this area, visitors gain chance to witness the evolution and development of the history and cultures over the period of 10000 years ,including the founding of King Hung's Dynasty to the last dynasty in middle of the 20th century. Meanwhile, the part two features the unique culture of ethnic groups in Southern Viet Nam such as Oc Eo Culture, the Mekong Delta or Cham art. Ancient pottery of a few Asian countries is currently displayed in this area. The museum also contains a small water puppet theatre and an historical research library.
The Museum is open daily from 8:00 to 11:00 and 13:30 to 16:30.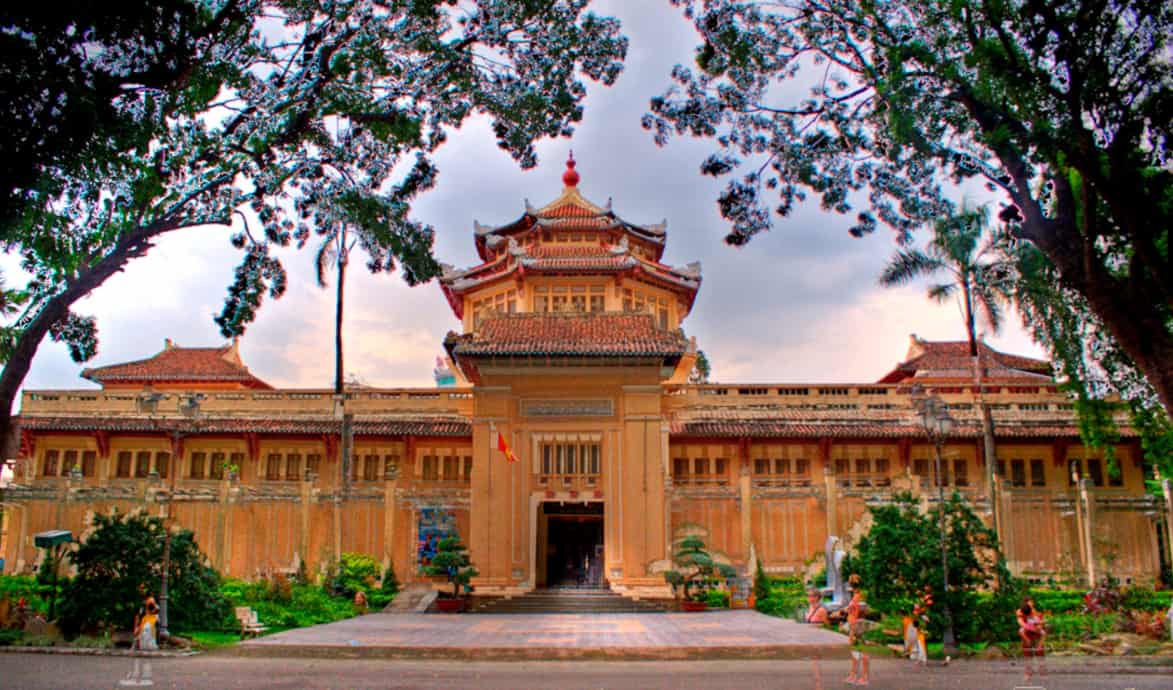 History Museum - Photo: VNtrip
Coi Nguon Phu Quoc Museum (Kien Giang)
If you want to discover the history of the excellent eco-tourism destination Phu Quoc Island, let visit Coi Nguon Phu Quoc Museum. Different from other museums that were mostly established by the state, Coi Nguon Phu Quoc Museum was created by a young couple, Huynh Phuoc Hue and Nguyen Thi Phuong Dai. With the passion for preservation, the couple has been collecting all historical objects involved in Phu Quoc Island for 10 years and then exhibited them to the public. More than 500 items are largely presented here to tell the story of 300-year-history Island, Phu Quoc. Coming here, visitors can enjoy an invaluable collection of precious timbers or fossilized wood. Furthermore, they can explore the process of producing fish sauce in a Phu Quoc village. By this way, it retains this traditional craft for younger generations on the island.
Moreover, visitors will have a chance to view a set of 50 stone axes, and 300 documents in Vietnamese, English and French about the land and people of Phu Quoc. Over 100 folk and contemporary paintings about Phu Quoc are also displayed in the museum.
This charming private museum on Phu Quoc Island is dedicated to the culture and history of Phu Quoc; if you are really into the island full of sunshine and wind, the destination should not be missed out.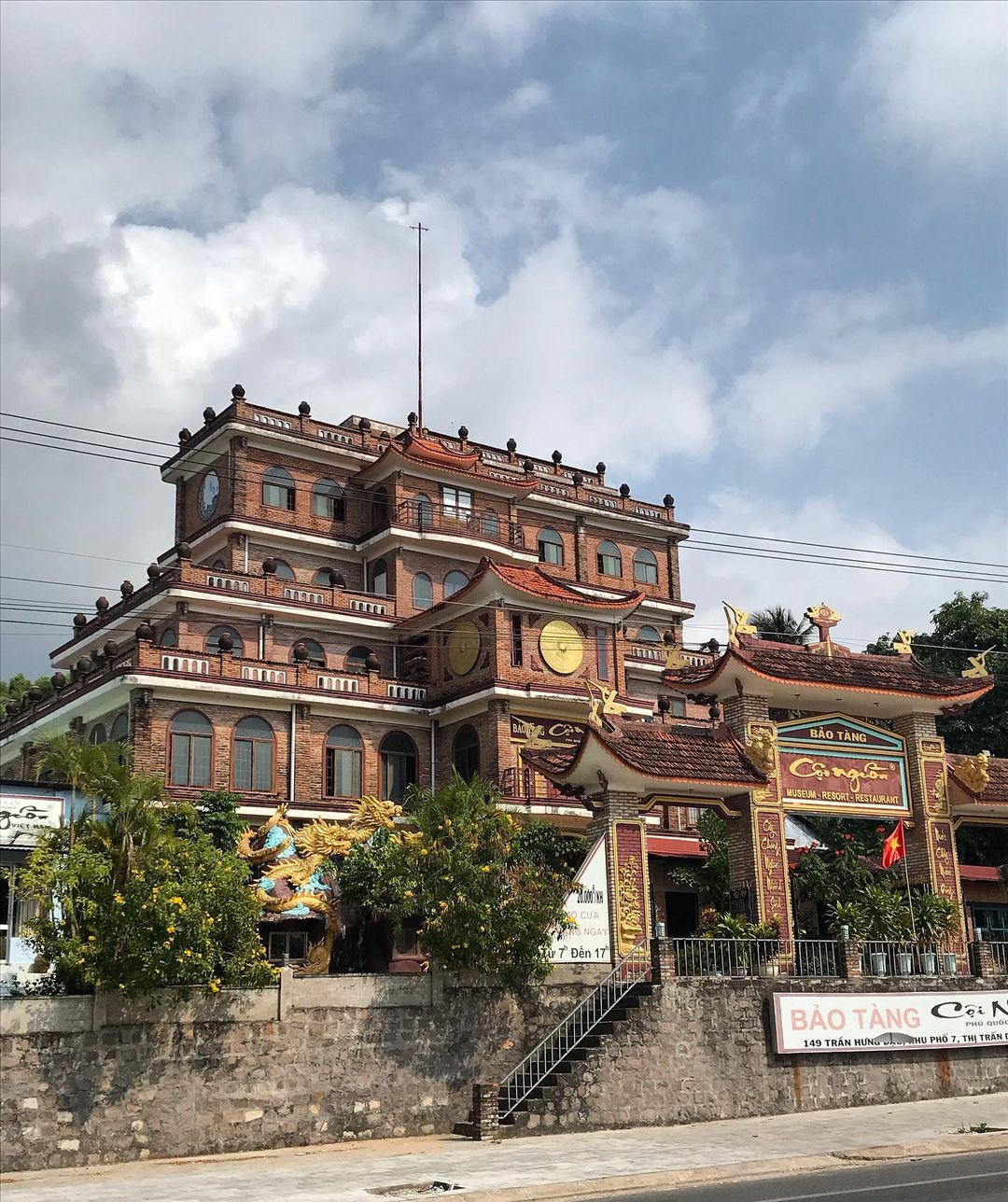 Coi Nguon Museum Phu Quoc - Photo: @inga_niki27 
Conversations (0)
Join the conversation
Conversations
Join the conversation
ALL COMMENTS (0)
There are no comments. Add your comment to start the conversation.
read next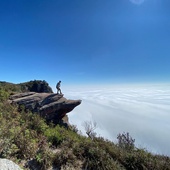 Moc Chau Town is among the top-rated tourist destinations in northern Vietnam brimming with ultramodern and natural sightseeing attractions.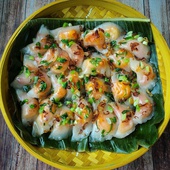 Vietnamese cuisine has long been known as among the most abundant and delicious cuisines in the world.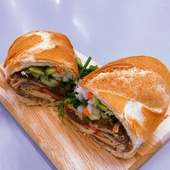 Long queues of Saigoneses, tourists, and shippers in front of the "banh mi" Huynh Hoa shop have long become a familiar scene every afternoon.