Bring on the Heat
Vietnam is HOT but there are ways to cure, and to prevent. Heed these witty advice from Vietnam Online editor and enjoy your dream holidays!
Vietnam is hot!
Literally!
The temperature has to be one of the major inconveniences of the country, and the fact that it can be unpredictable only adds to the pain. While the southern lands are fairly consistent in its weather pattern, (a.k.a. hot through out the year), the north enjoys the diversity (a.k.a. boiler-room discomfort in the summer and cold-inducing freezing rain in the winter). To counter such heat, the amount of water one should consume during a laid-back day during the summer should be at least 2 liters, or half a gallon. Those from the Nordic states, whose bodies are generally less tolerant of heat, and the overall active sweaty ones, consider gulping down more. The amount should be determined according to your level of activities during that day.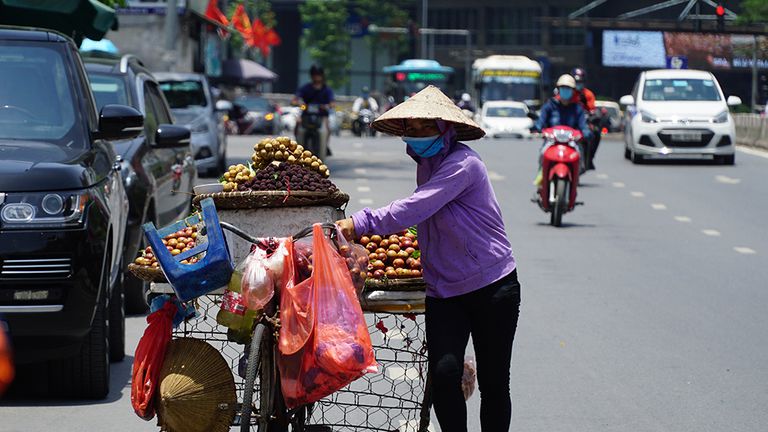 Photo: Thanhnien.vn
In the winter months, the north's then drier and cooler climate will lighten its toll on your body. However, pay close attention once you are in home-to-the-world-largest-cave Quang Binh! The central coastal-strip provinces are widely accepted as the hottest region in Vietnam, due to its overall lack of moisture and the year-long ever-shining sun, so don't bike through this area during July unless you are seriously in need of a challenge.
All in all, listen to what your body is saying and please it!
A good indicator of the body's fluid level should be your urine's color. It is generally agreed that light yellow is a sign of adequate water supply, given that your body is in overall good health. Crystal-clear excrete usually means you are taking in too much at once, and dark yellow is your body craving for more. One good advice is adding a little salt to your water. This slows down the dehydration process, as it helps your body hold on to water in a much more efficient way.
Consider drinking a lot more than you normally do back home in temperate Switzerland, especially after workout. A typical 3 miles vigorous hike should set you back two fifths of Aquafina. But drink slowly, as too much water at once can cause disorientation. Plus, it takes up space in the tummy, which is never a good thing in foodies' heaven Vietnam.
Stay away from alcoholic drinks and coffee while you are on the trek, since these have a diuretic effect and therefore make your body lose water much faster. However, in taking advantage of the searing heat, there introduces a new workout! Drink a cup of the local intense coffee, let it kick in then go for a 5000 outside in the late afternoon sun and you should see your bodyweight drops like never before. Doing this for a week straight shall bring down at least 5 lbs easily. Caution notes though, in the fat-vaporizing heat (the locals just love to stress this one), a good workout and a burnout are sometimes only half a mile apart. Also, beware of heatstroke and remember to revitalize your body afterward with much-needed liquid and calories. Again, listen to your body!
Another plus with the choking sun is that there is no need for clothes drier. The locals hang theirs in the open. The sun rays dry for free and bring such a wonderful aroma to all garments. Roll some dirt, local style! If you insist still, good luck finding merchants that carry driers!
Try to avoid staying out in the sun without headgear for too long. Chances are you are lucky to just catch a headache and more likely than not you are going to stay home for the next 3 days recovering from an intense fever. Scorching sun, humid air and heavy pollution are never a good mix. Also, avoid at all cost sudden change in temperature, as this can wreak havoc on your physical well-being.
Case in mind: if you are sweating like a hog, don't let the rain hit you. Try to come under a shelter of any sort, cool down and rush back home if you need to, or better yet wait out the rain. Local cafes are wonderful hiding places. Don't learn the lesson the hard way.
The Vietnamese people don't much like their blessing of the scorching heavenly body. As one can see soon enough after landing, sun-cover jackets are hot in Vietnam these days. The natives are fond of bright-color-skinned folks. Now armed with the assistance of the invincible jackets, Vietnamese youth finds it hard to stay home even in the hottest days. Local watering holes like shopping malls, game centers and cafes see a steady flow of traffic even in the hottest days, as young people are out having a good time in the air-conditioned oasis of the unforgiving concrete desert.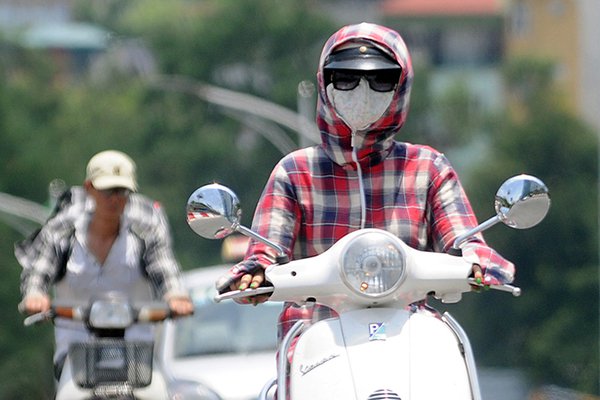 Photo: Vimec.com
Unlike the scared-of-the-dark locals, many foreigners like to have a tan to show off. While scoring a tan is never easier, be extra cautious, as the sun can be severely damaging. Consider some sun block, and avoid staying out in your bikini for 2 hours straight. Also, headgear is often a must, and can be found on the cheap side in Vietnam's many shops. Bring your thongs or if you are the shoes type, take in soft cotton socks and lightly-padded pairs, as your feet are going to sweat. Boat shoes can be uncomfortable, as some do not absorb moisture that well. Cotton garments are favorites among the locals, as they are the most comfortable. One other item that is popular among tourists is shades. Knock-offs are available everywhere, cheap as dirt and easily beat any other you can find in the states for the embarrassing title of "the lowest quality while being the most outdated design". Bring your own!
With all the knowledge out there, it sure looks like the notorious Vietnam's heat is now much more tolerant of outsiders. Arm yourself, be prepared for the ride and you shall bask in the glory of the sun, instead of shying away, or worse, getting sick from it.
Conversations (0)
Join the conversation
Conversations
Join the conversation
ALL COMMENTS (0)
There are no comments. Add your comment to start the conversation.
read next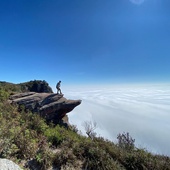 Moc Chau Town is among the top-rated tourist destinations in northern Vietnam brimming with ultramodern and natural sightseeing attractions.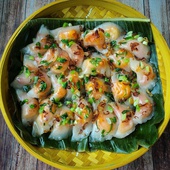 Vietnamese cuisine has long been known as among the most abundant and delicious cuisines in the world.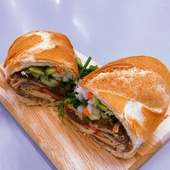 Long queues of Saigoneses, tourists, and shippers in front of the "banh mi" Huynh Hoa shop have long become a familiar scene every afternoon.