10 Most Amazing & Secluded Resorts in Vietnam
Mass tourism is on the rise. Thus, the desire for ultra-comfort and out-of-the-way lodgings increasingly becomes popular among holidaymakers. With this in mind, a variety of hi-end resorts in Vietnam have been celebrated in many famous travel magazines as high-quality yet great remote escapes for travelers over the world. The list below compiles 10 best off-the-beaten-path beach luxury resorts you will love.
InterContinental Danang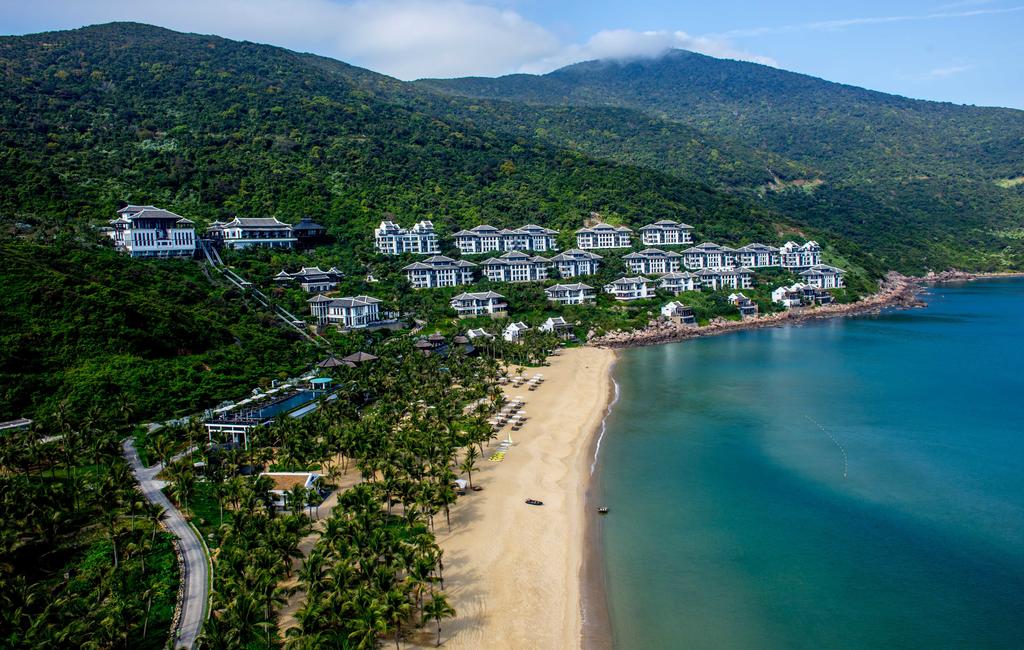 InterContinental Danang Resort
Idyllically set on Son Tra Peninsula, InterContinental Danang is an oasis of calm, 18km away from the evolving, dynamic Danang City. Each exquisite villa is carved into the steep mountain and surrounded by a lush garden. For the utmost dramatic effect, you can either choose to get your sea legs in the infinitive swimming pool or dine at Citron restaurant overlooking the massive bay views. Round off your day with a leisurely walk to the beach and enjoy cool sea breezes.
Six Senses Con Dao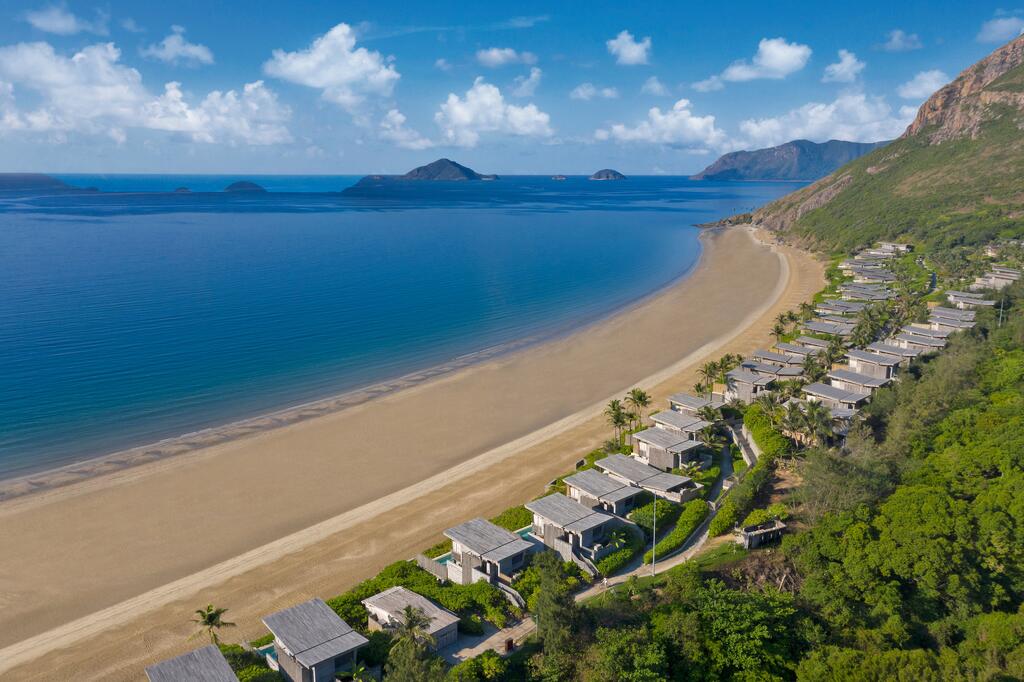 Six Senses Con Dao Resort
Con Dao Island secludes itself with four sides covered by seawater. Amidst the rim of mighty forest and blue sea, Six Senses Con Dao is dubbed as a hidden gem in plain sight. The entire resort is fused with unspoiled marine and rustic beauty. Minimalist accommodations take inspiration from traditional fishing villages using sustainable materials like bamboo, wood. Every villa encompasses a separate pavilion and swimming pool to ensure complete privacy.
Six Senses Ninh Van Bay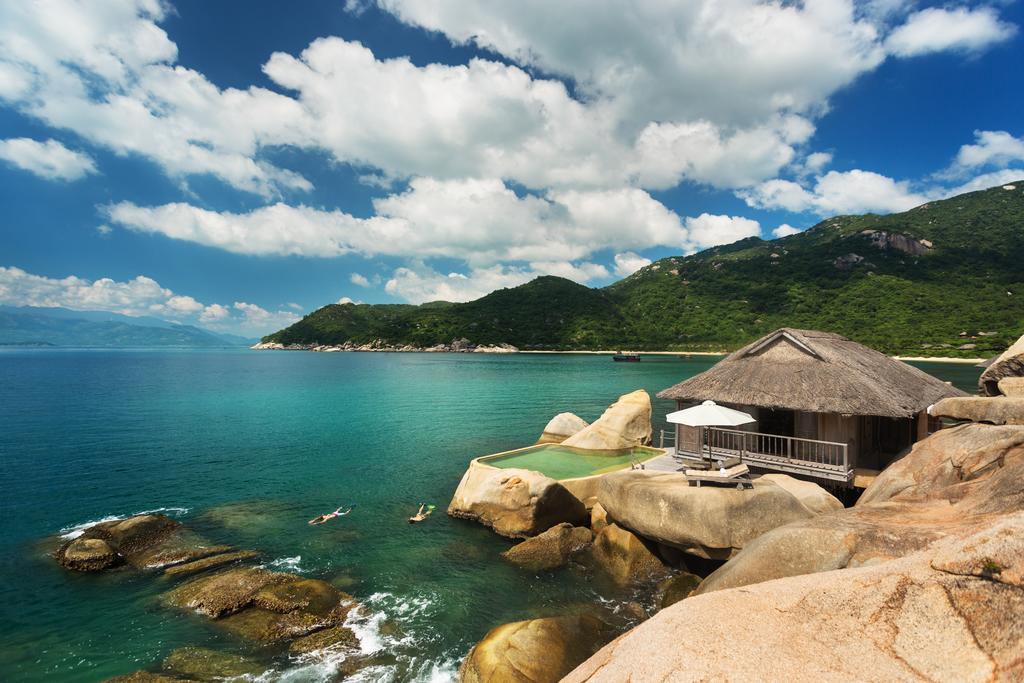 Six Senses Ninh Van Bay Resort
If your tastes for holidays run towards an off-the-beaten-path beach resort, look no further than the ultimate escape in Six Senses Resort on the remote Ninh Van Bay. This beachfront retreat appeals to upmarket travelers for many "wow" features like the unique access by a 20-minute speedboat and a lot of entertainment activities. You can enjoy kayaking, surfing, snorkeling, and diving to see beautiful coral reefs privately in a vast space and rarely be disturbed by other guests.
Amanoi Ninh Thuan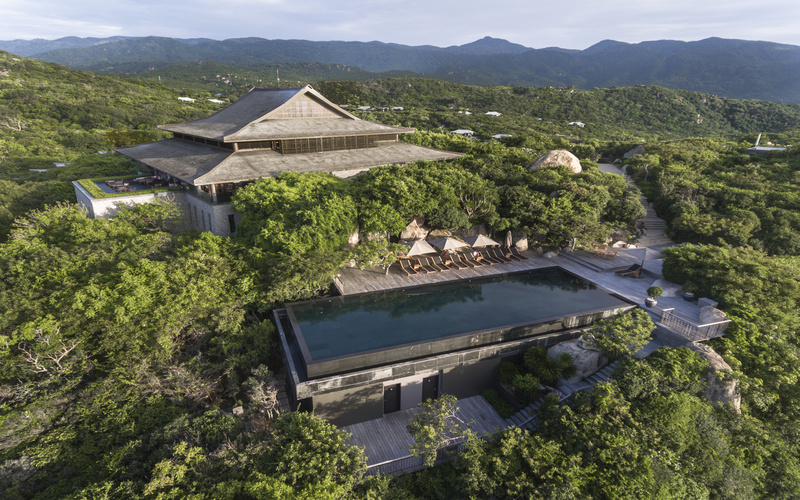 Amanoi Resort Ninh Thuan
Amanoi Ninh Thuan allures anyone eager for a retreat into nature. Seclusion is exactly what the dramatic location of this upscale resort brings about. It is tucked away in the immense Nui Chua National Park and overlooks the untouched Vinh Hy Bay. For those who are into outdoor activities, there are countless opportunities for bird-watching, mountain-climbing, and exploring marine life. What's more, dense jungle blends seamlessly with exclusive beach slopes for the best feel of remoteness.
An Lam Retreat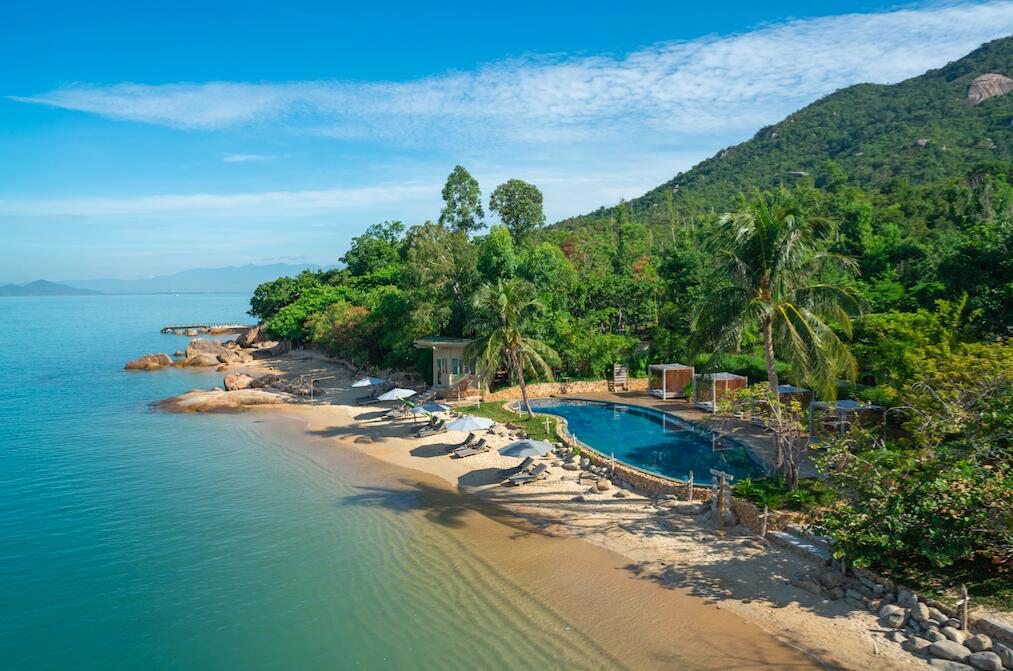 An Lam Retreats Ninh Van Bay
In a completely quiet zone of Ninh Van Bay, the sprawling ground of An Lam Retreat sets against the backdrop of lush tropical forests and is covered by a slow-flowing stream and the calm beach in the front. All pool villas have direct access to the beach and mesmerizing bay views. For the most romantic and private moments of two, escape on the wooden boat, sip a glass of wine, and see the sun going down into the ocean. Alternatively, you can spend a couple of hours with your beloved one at the Love Pond amidst nature surrounding.
Fusion Resort Phu Quoc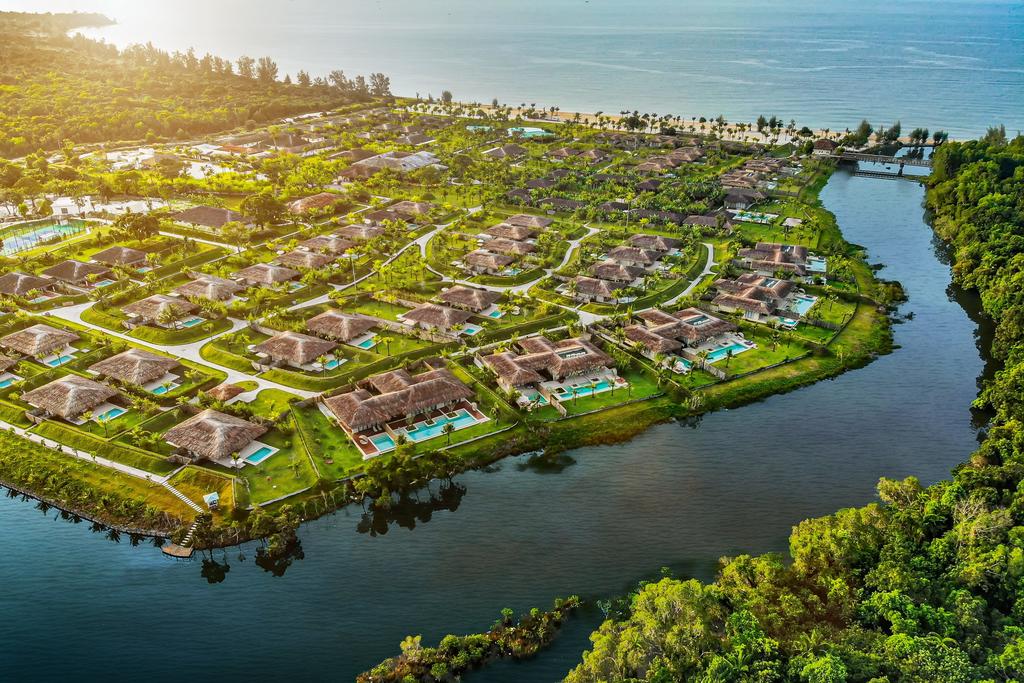 Fusion Resort Phu Quoc
A get-away-from-it-all holiday would be more captivating when impeccable spa service is rolled into the flat rate. If you're finding one, do not neglect the all-spa inclusive Fusion Resort Phu Quoc. The luxurious resort is situated in the far-off hamlet on the island. Upon arrival, switch off your phone and entirely relax in a thatched villa with a secluded garden and picture-postcard oceanfront view. Spa and wellness services are available anytime during the day at no extra cost.
Rosa Alba Resort & Villas Tuy Hoa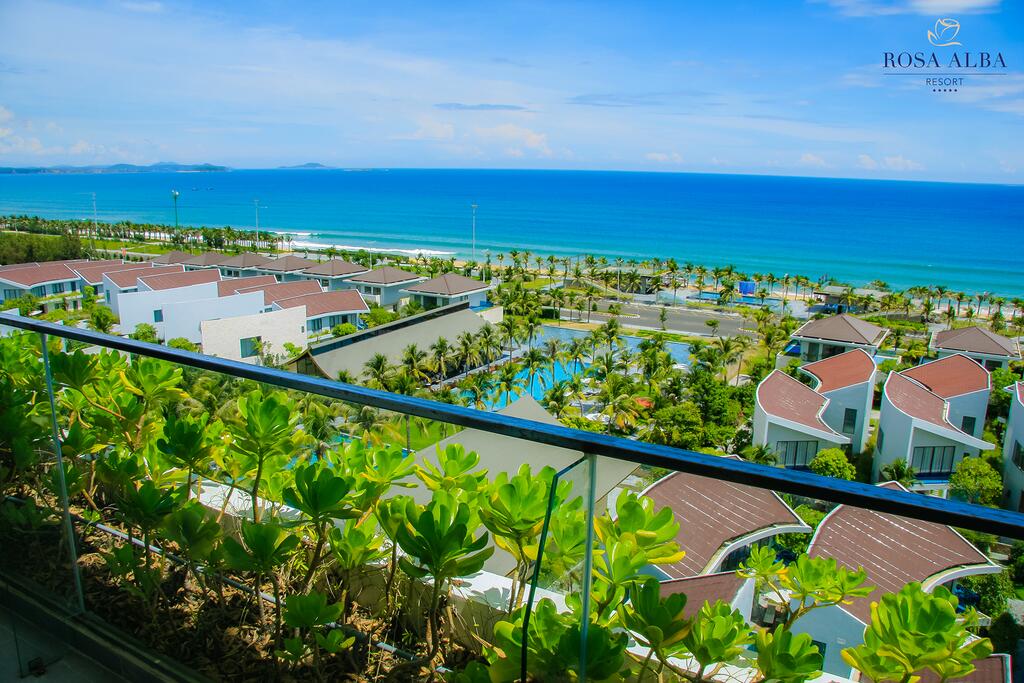 Rosa Alba Resort Tuy Hoa
Regardless of a close distance to Tuy Hoa City, Rosa Alba Resort & Villas Tuy Hoa is content to be a tranquil, laid-back retreat. The resort stretches miles along the lesser-known beach of Phu Yen Province with only a few hotels and resorts nearby. The property setting is consciously blended with natural splendor. All-villa accommodations follow contemporary style having their own view to the beach or garden. In addition, the property has a large outdoor space with pools and palm trees.
Four Seasons The Nam Hai Hoi An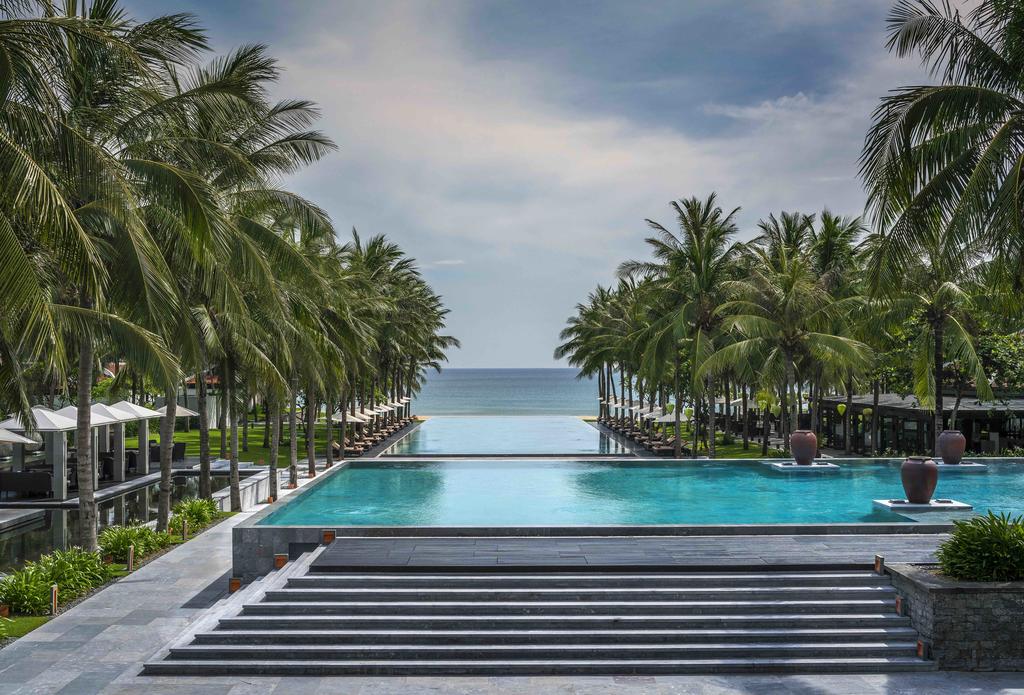 Four Season The Nam Hai Hoi An
Craving an opulent resort off tourists' radar? Four Seasons The Nam Hai Hoi An surely matches your expectation. Villas are nestled under countless canopies of palm trees and link directly to the swimming pool and seductively beach. In the private terrace, you just hear rustling sounds of cool winds passing through the leaves. Meditation and yoga classes are signature wellness services to ease your mind and soul.
Anantara Quy Nhon Villa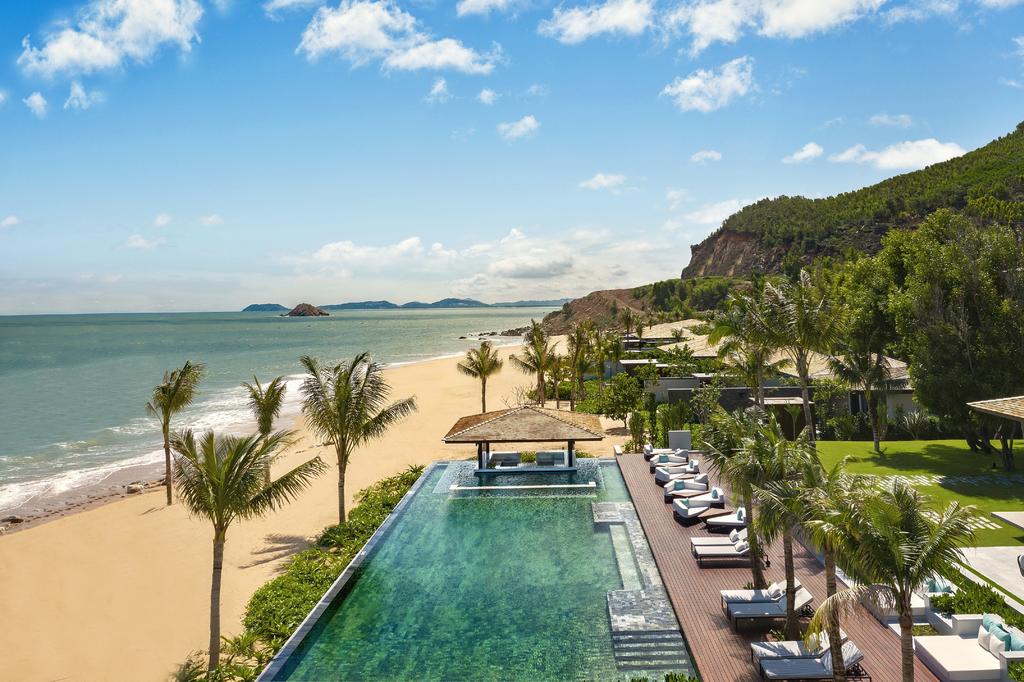 Anantara Quy Nhon Villa
Ideally built into the timbered hillside, the verdant jungle surrounds the extensive ground of Anantara Quy Nhon Villa. The resort's design also effortlessly matches its natural environment with expansive ocean views and beachfront swimming pools. The intimate dining experience is even more striking at the alfresco pavilion in each villa.
Melia Ho Tram Beach Resort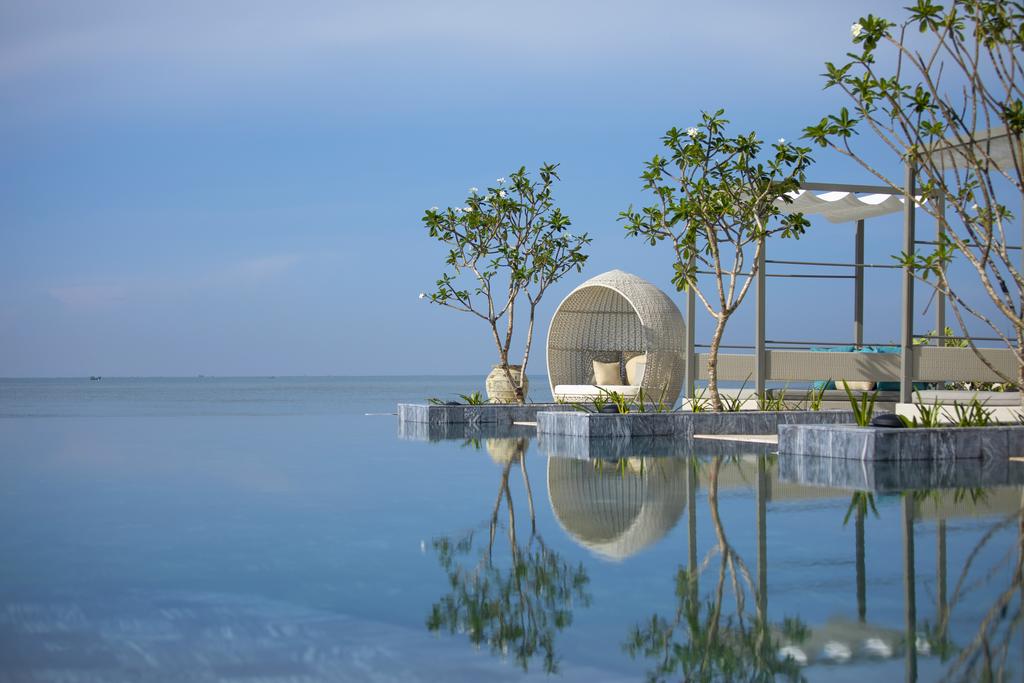 Melia Ho Tram Beach Resort
Melia Ho Tram sets the benchmark for Mediterranean luxury in a pristine location on Ho Tram Beach of Ba Ria-Vung Tau Province. It's only 140km from Ho Chi Minh City and well-known for wonderful family vacation destinations on the weekends. While designed in contemporary style, guests still feel close to nature with an unspoiled green space which is home to thousands of trees and a 10.000-m lake outside. The beach is calm with no tourists from the outside and best suited for swimming or wandering around.
Conversations (0)
Join the conversation
Conversations
Join the conversation
ALL COMMENTS (0)
There are no comments. Add your comment to start the conversation.
read next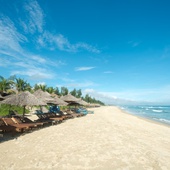 Renowned for unrivaled white-sandy beaches and friendly services, Vietnam boasts a brilliant spot for holidays.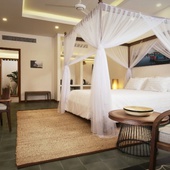 Phu Quoc, one of many tropical paradises in Vietnam, is undoubtedly the best getaway for any family to unwind from daily chores or even city chaos.