Cham Island
One of the most eco-friendly destinations in Vietnam, Cham Island is a perfect place for beach lovers as well as environmental enthusiasts.
Location
Cham islands, which is locally known as Cu Lao Cham, is about 18 km offshore from Hoi An. It constitutes a total of 8 islands of Quang Nam province and is the habitat for roughly 135 coral species, 202 different types of fish, 84 species of mollusk and 5 species of lobsters, many of which are listed in the Vietnam's and the World's Red Book of Endangered Species.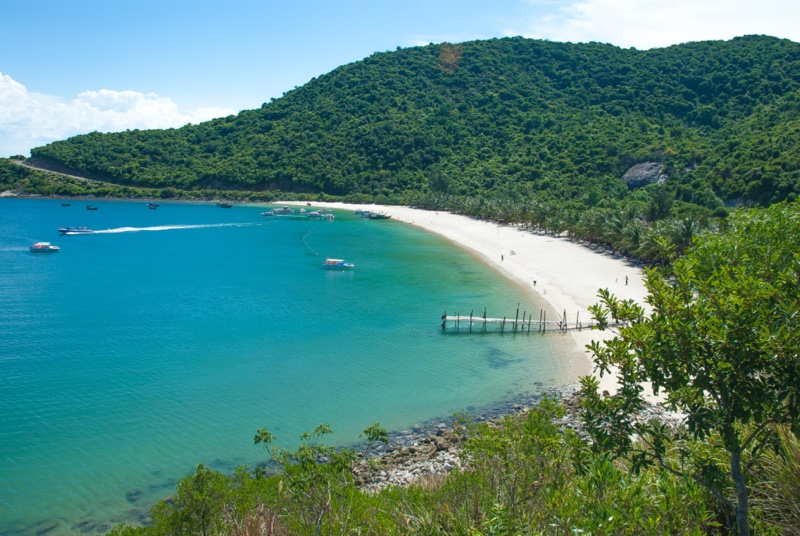 Cham Island Beach
Things to know before you go
Thanks to its rich biodiversity, the island is recognized as the World Biosphere Reserve by the UNESCO. Despite its great potential for tourism, the island was only recently open to tourists and is accessible for only seven months per year. For this reason, it remains rather unexploited and naturally beautiful, which makes it a great getaway for those with hectic lives. Nature is the norm here and human is the exception. On the islands, there are only a few villages, some fishermen, yet dense forest and abundance of pretty unspoiled beaches. 
Owing to its magnificently beautiful coral reefs and crystal clear water, the main reason for visiting Cham Island is to go diving. Besides, tourists can also enjoy wonderful seafood and do an exciting "eco-tour" hiking across the islands, combined with visits to fish villages and overnight stays in the middle of the forest. What is more, some special archaeological remains were recently discovered and are now on exhibition for tourists in a modest museum near the main jetty.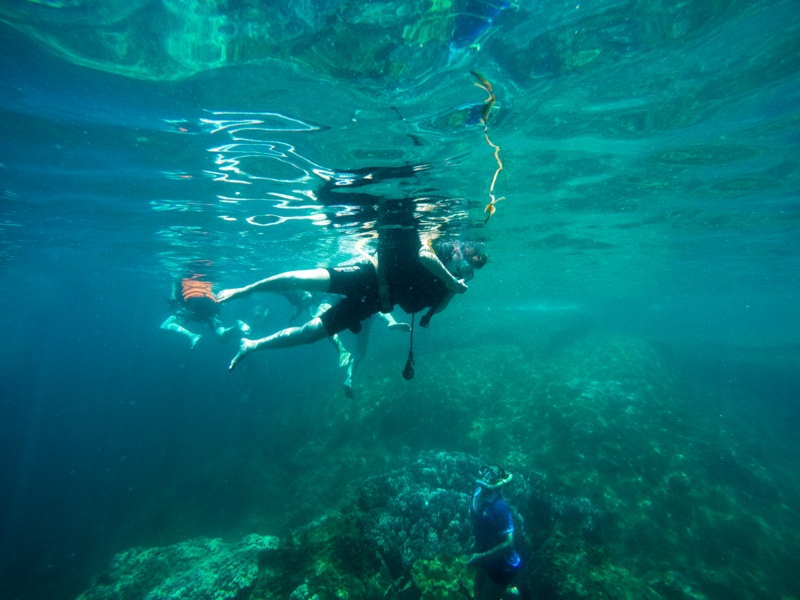 Diving in Cham Island
How to get there
From Hanoi and Ho Chi Minh, tourists can reach Cham islands by getting to Hoi An city first and then either take a ferry from Hoi An public pier at 7.30 am or take an organized tour via a tourist companies based in Hoi An city.
By plane
There are no airports in Hoi An. Thus, the only way to get to Hoi An by air is to land in Da Nang International Airport and then either take a public bus at a cheap rate of 10 000 VND to Hoi An or a taxi for a rough fare of 600 000 VND. However, the public bus departing for Hoi An from Da Nang is not easy to identify.
By train
The train does no stop by Hoi An as well and the nearest train station is in Da Nang city. Therefore, this also means that you have to take either bus or taxi to reach Hoi An. Traveling by train can be cheap, depending on the class that you choose. It is also a safe yet great way to see the countryside of Vietnam along the way.
By car/bus
Another affordable way to get to Hoi An is by commercial bus, which is a convenient way to travel to Hoi An as you don't have to do the transit in Da Nang city but arrive at Hoi An directly. The bus fare for an open tour sleeping bus from Ho Chi Minh is only 800 000 VND and 600 000 VND from Hanoi.
Best time to visit
If you are heading to Cham islands for some snorkeling and diving, it is recommended to go there during the calm summer months of June, July and August. However, tourists should be reminded that this time of the year also witnesses an increase in jelly fish population near the coast, which can be easily protected by wearing a T-shirt. 
If you cannot arrange to get to Cham islands during the summer, spring (April, May and June) is also an option worth considering. But you must bear in mind to check the weather forecast before heading to the islands since the sea can still get rough sometimes during Spring. Autumn and winter are the time to be avoided at all cost as there will be high chance of getting stranded on the islands at when the monsoon storms strike. In fact, it might also be impossible to get there as the sea water of that time is always very rough.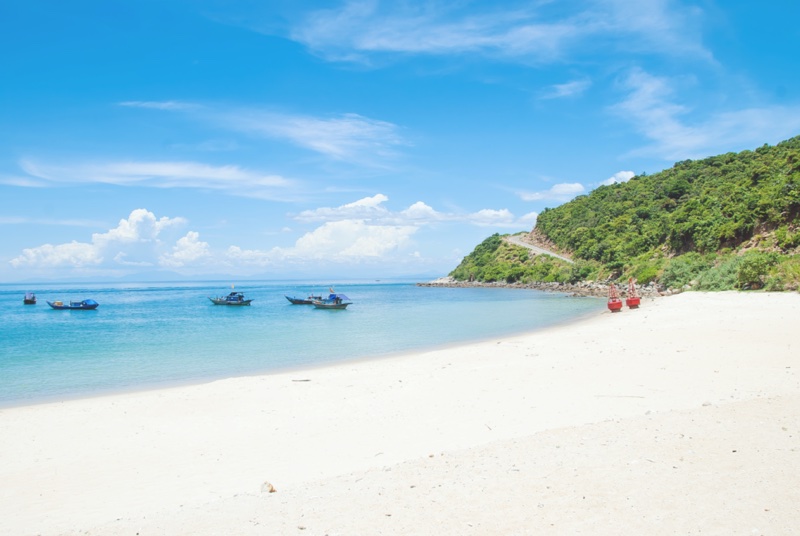 Beautiful Cham Island in summer
Useful Information
Location: Cu Lao Cham, Quang Nam, Vietnam
Best for: Solo, couple, family, group
Entrance: Free
Hours: 08:00am to 20:00pm
Conversations (0)
Join the conversation
Conversations
Join the conversation
ALL COMMENTS (0)
There are no comments. Add your comment to start the conversation.
Other beaches near Hoi An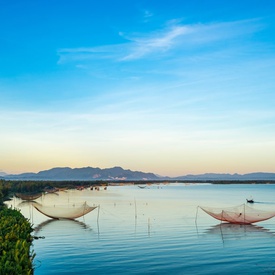 The best time to visit in Cua Dai Beach is from April to October during dry season.
4.92 km ( 3.05 mil)