Tram Chim National Park
Besides colorful Sa Dec flower village, lotus-coated rivers, and vast golden fields, Dong Thap still has more to boast. A stunning biodiversity preserve, Tram Chim National Park will bring meaningful experience for explorers.
The place was formed in 1998 to represent a small in-land wetland model of the Plain of Reeds. Nowadays, it has successfully conveyed the unique traits of the Westside regions, alongside being the irreplaceable home to many nature beings.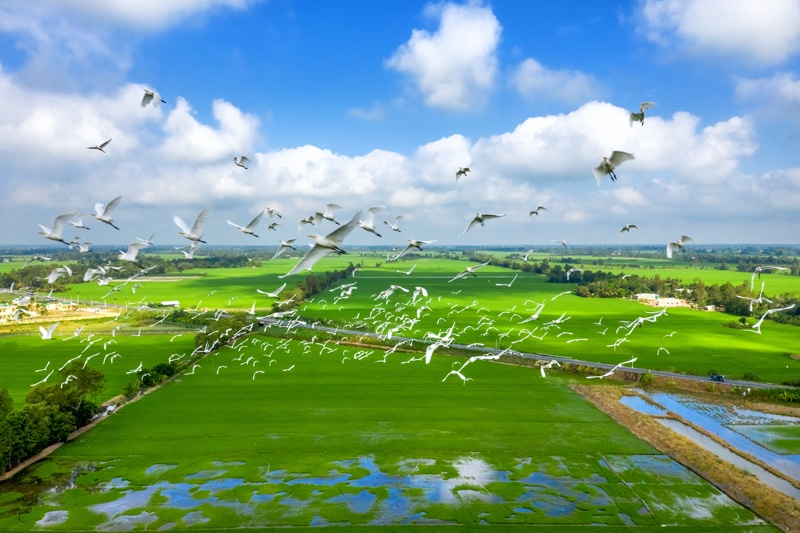 Tram Chim national park
Placed 2000th worldwide and 4th in Vietnam, this green oasis maintains its international ecosystem importance. Blessed with majestic nature, clean air, serene vibe, and most importantly, sacred creatures, Tram Chim National Park deserves to be the highlight of ecotourism.
Location & Terrain
Tram Chim National Park stretches over seven communes (Tan Cong Sinh, Phu Duc, Phu Tho, Phu Thanh A, Phu Thanh B, Phu Hiep) in Tam Nong District, Dong Thap. The park stays open in an outlying land, 35km separated from Cao Lanh City - the heart of Dong Thap province. It stands about 20km northwards to the Mekong River branch and 170km to the southeast of Ho Chi Minh City.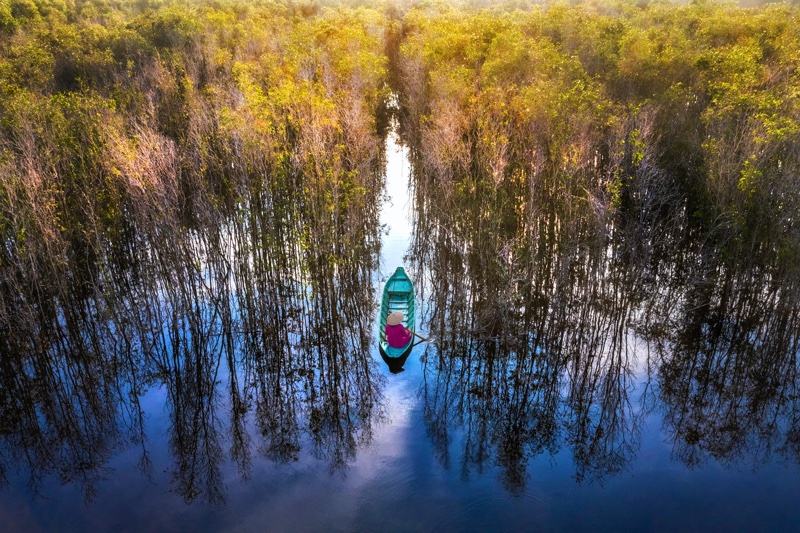 Tram Chim national park
The spot has quite a unique terrain, which is flat, slightly lean to the West, and filled with canals thoroughly. Thanks to the canal formation, Tram Chim National Park's flood period has reduced to 6 months a year. The remaining six are flood-free with an expected lower water rate. The water table in Tram Chim can also be human-generated through the canal-division of zones.
Biodiversity Values
Situated on a vast land of over 7500 ha, the park embraces a huge mangrove forest that nourishes plants and animals' abundance. There are over 130 types of vegetation in Tram Chim National Park, featuring lotus communities, grassland, Melaleuca forest, and moldy swamp, all intertwined. Melaleuca forests hold the largest space but the highest value community count for wild rice (Oryza rufipogon).
The fauna system is highlighted by the existence of over 230 bird races of 49 families, accounting for a quarter of birds recorded in Vietnam. Some rare species that can be spotted are great cormorant, Bengal bustard, white-winged duck, gray-foot pelican, black-packed piping plover, and the extraordinary, the red-head crane.
The fish communities inhabited here also play a vital role in balancing ecosystems and providing food sources for the birds. They include a few Vietnam Red Book species such as clown featherback, hampala barb, and small-scale mud carp.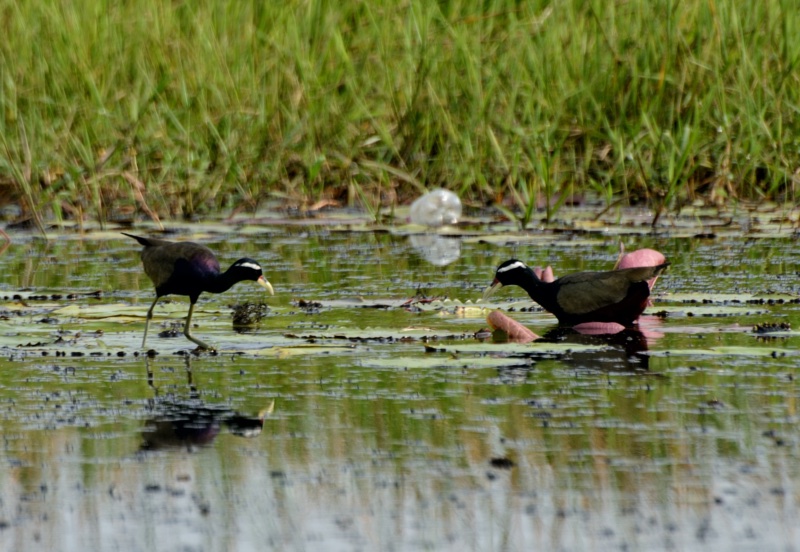 Jacanidae in Tram Chim national park
These invaluable natural properties have lured the study of many scientists and also the curiosity of common travelers. All thanks to the sustainable exploit that Tram Chim National Park preserved its biodiversity values.
Best time to visit
The water-rising season (between September and December) is the best time to visit Tram Chim National Park. It is the breeding time of many birds and also the peak season for the park. The whole landscape is covered in greenery, blooming flowers, and bird flocks. There are also plenty of exciting activities reflecting the daily life of Westside farmers hosted at this time.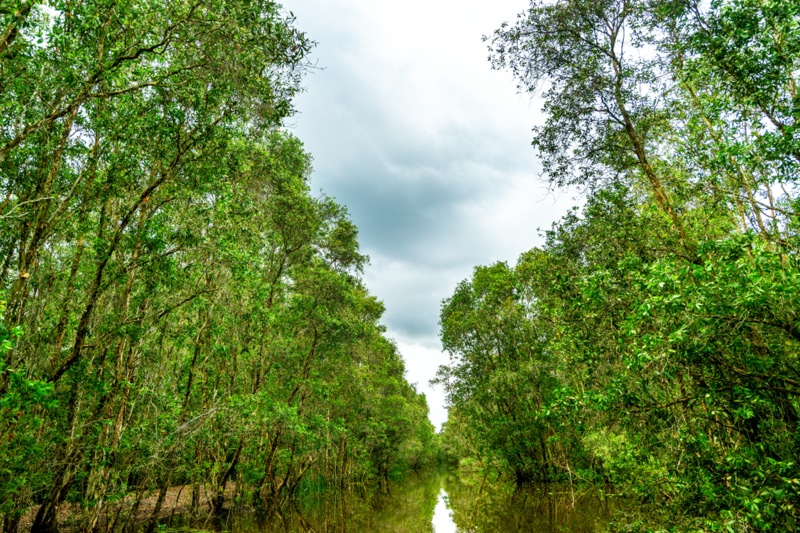 Tram Chim national park
The dry season (from January to June) may also fit to travel to Tram Chim for those bird researchers. During this period, many birds, especially Sarus cranes migrate to hunt for a new home.
How to get there
The road from Ho Chi Minh City to Tram Chim National Park is easy to conquer, both by public bus and private vehicles.
By bus
Hoang Minh and Tan Quoc Minh are two of many transportation companies that provide direct transfer service to Tram Chim from Sai Gon. The buses depart in the local bus stations with prices ranging from 100.000 to 200.000 VND per person.
You can book buses to Cao Lanh city and continue sitting on Thanh Binh route to stop by Tram Chim.
By car
You can follow two routes, N2 - 62 National Road or 01 Highway - 62 NR to Tram Chim. The two meet at 844 Province Road. After seeing the sight of Tram Chim Bridge, cross it and the park is 800m on your left. Each route consumes about 3.5 hours to cover an average of 143km.
Things to do
Sightseeing on canoe
Many beautiful sights await travelers on a boat trip. Book a Tac Rang (canoe) or wooden boat - with or without a guide - to cross through the zig-zag system of canals. This is the top favorite experience set up by the park.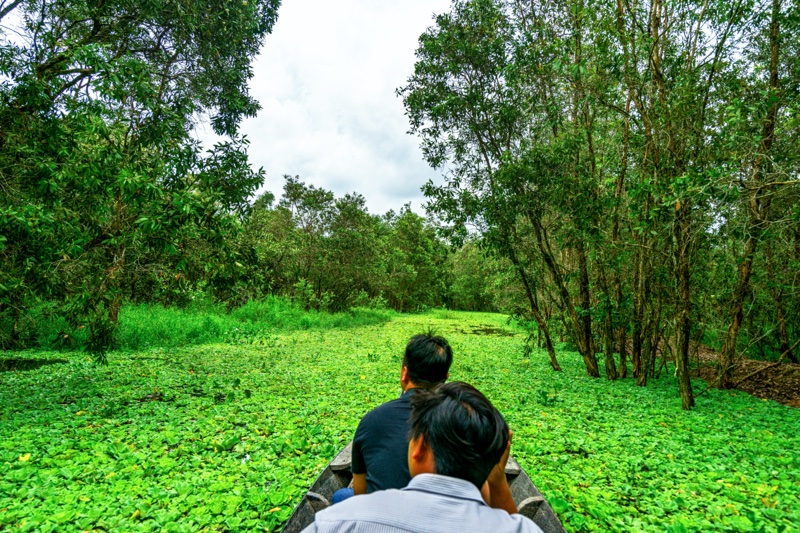 Melaleuca forests in Tram Chim National Parks
The landscape changes outfits in a split second. One moment you are amid Melaleuca trees, the next you already turn to lotus gardens. You can touch the lotus petals and smell their sweet aroma on the way. The golden shade of the ocean of Syria Indica may surprise you even more. The engine sound can scare off those resting birds as you follow the water flow, making them fletch across the sky. The whole journey will be blended in endless green, gentle breeze, and incredible peace.
Be a part of Mekong life
You can try how day-by-day life in the submerged land takes place. Through fishing, casting net, placing Trum (eel catching tool), harvesting wild rice, and hunting vole - the land's specialty - the ancient life seems to reminisce. There is also a chance to bathe in the transparent water among the sea of purple bladderwort flowers. Bird watching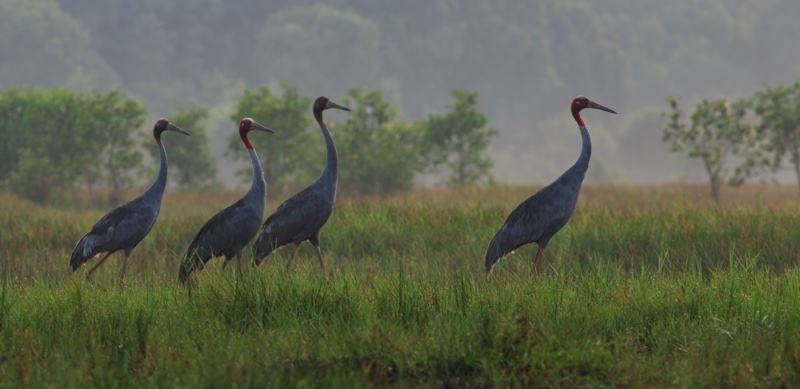 Red-headed crane in Tram chim National Park
During flood season, there are zero sights of Sarus cranes as they only hunt in dry conditions. Hence, during the dry season, they flock to Tram Chim with many other bird species. Thousand white wings of storks, various red heads of rare cranes lit the land. From every corner of Tram Chim national park, you can easily find the imprint of birds.
Camp for afterglow
To offer guests a more interesting experience, the park extends rest cottages and specific areas for rent. Even when the sun is setting down, the nature exploration journey will not end. In the middle of streams and rivers, visitors can marvel at the cinematic sight. A hot red globe shines its remaining halo while beginning to sunken into the horizon. The water surface reflects thousands of mystic and vibrant colors. If luck plays your path, you will find a silhouette of myriad birds ahead, dotting the whole sky with their sharp movements.
Eat and stay
After being filled full with beautiful nature, it is best to settle down inside the leaf cottage to enjoy Tram Chim cuisine. The simple and countryside-inspired dishes such as grilled fish, lotus stewed fish, pepper steamed snails, fish sauce hotpot, lemongrass eel are often served. For accommodation, if you fancy a stay inside the park itself, Tram Chim Homestay sure does good. Clean and tidy, close-knit to nature, but for a reasonable price, the estate does not lose in facilities to any city lodge. Just keep in mind to book in advance in peak season.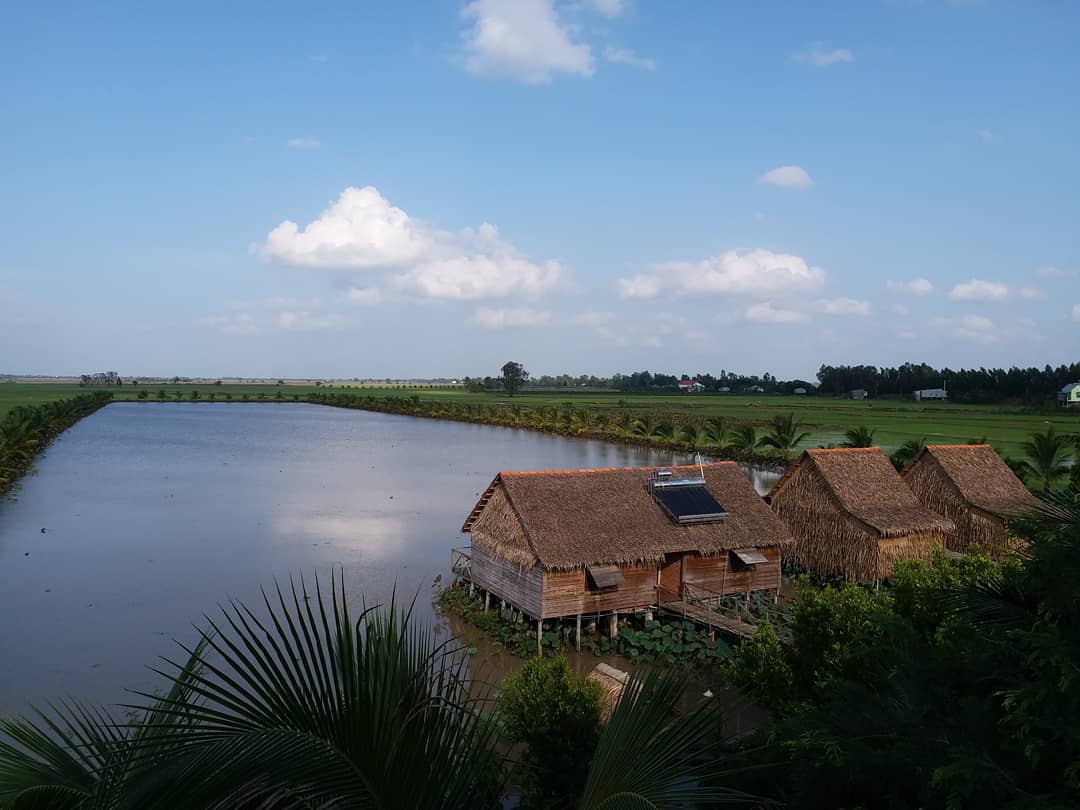 A home stay in Tram Chim national park - Photo: @lmingchoo
Still keen on the more modern style places, Cao Lanh City has many good quality hotels for you to choose from. Call for a taxi, you will arrive in 1 hour.
Travel Tips
Due to the wet condition, do attach along with anti mosquitoes and insect spray.
Wear greenish color clothes if you do not want to stand out more than the birds in your precious picture
Bring snacks and drinks on hand as the Tram Chim exploration trip can last long. After consuming, the leftovers and bags stay in the trash bins. Please, protect the environment.
The park has distinguished prices for each of the activities and services. Tickets must be bought early in peak season to avoid a shortage of boats.
5am is believed to the perfect time for watching breaking dawn - the view is worth the early efforts!
Useful Information
Location: Tram Chim National Park
Best for: All visitors
Entrance: Free
Hours: Day time visit is recommended
Distance to city center: 32.1km (19.9 mi)
Conversations (0)
Join the conversation
Conversations
Join the conversation
ALL COMMENTS (0)
There are no comments. Add your comment to start the conversation.
read next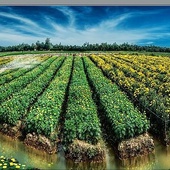 The Tan Quy Dong Flower Garden is, without a doubt, one of the major attractions of Dong Thap Province.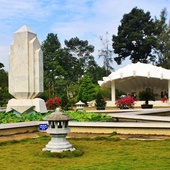 If you ever do a research about Vietnam, you are most likely to stumble upon the national hero's name, Ho Chi Minh.