Tan Quy Dong Flower Garden
The Tan Quy Dong Flower Garden is, without a doubt, one of the major attractions of Dong Thap Province.
The Tan Quy Dong Flower Garden is, without a doubt, one of the major attractions of Dong Thap Province. Located in Tan Quy Dong District, this flower garden covers an area of 60ha, featuring not only the most beautiful flowers but also the most precious plants in the Southern Vietnam. Among all of them, roses and amber tree are the ones that bring fame to the garden.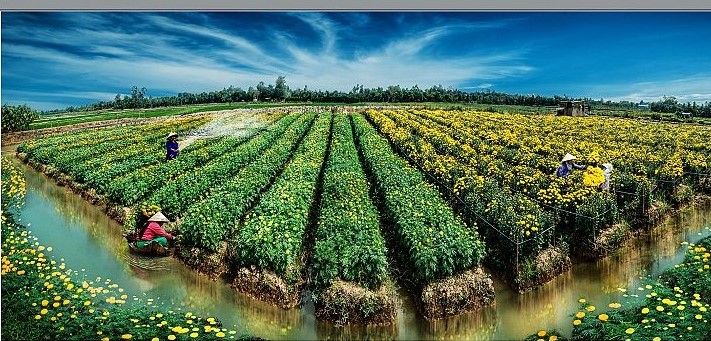 Photo: printerest.com 
As the singing of the playful swallows marks the beginning of spring, Tan Quy Dong Flower Garden puts on itself a new colourful outfit. Hundreds of cars and buses bring people from everywhere to this wonderful destination. This is indubitably the best time to visit the garden in the year, when, unlike in Western country, the weather is so nice with sunshine and breezes.
Trolling inside the endless garden, beside many precious plants that are hundreds year old, you can find many familiar ones such as star-fruit tree, fig tree, or areca, etc. Under the dexterous hands of the craftsmen, they have transformed into valuable pieces of bonsai arts.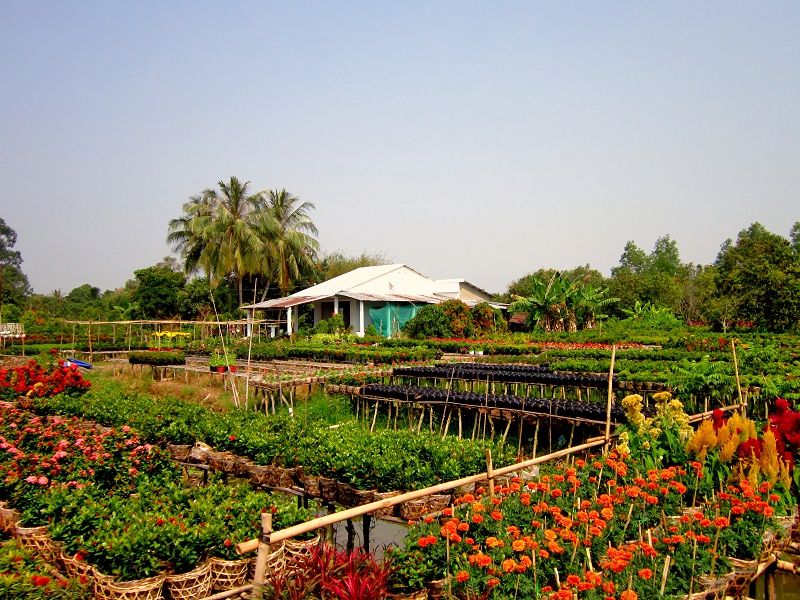 Photo: mytour.vn
However, it is not to misunderstand that you can only visit the garden during the spring, because no matter when you come to Tan Quy Dong Flower Garden, you can find a forest of flowers with all colors and fragrances possible. Especially, this place takes pride in its 50 types of roses such as Black Baccarat Rose, Cleopatra Rose, Elizabeth Rose, Mascara Rose, etc. The like-no-other setting of the garden will ensure you the most romantic walk ever!
Nowadays, as flowers art has become more and more popular, the garden's reputation also increases constantly.  It is surely a captivating destination that satisfies every traveler coming to Dong Thap, the Land of Pink Lotus.
Useful Information
Location: Tan Quy Dong Flower Garden
Best for: All visitors
Entrance: Free
Hours: Day time visit is recommended
Distance to city center: 19.6km (12.2 mi)
Conversations (0)
Join the conversation
Conversations
Join the conversation
ALL COMMENTS (0)
There are no comments. Add your comment to start the conversation.
read next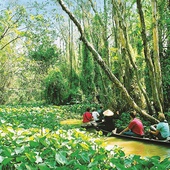 Spreading over an area of 7 villages (Tan Cong Sinh, Phu Duc, Phu Tho, Phu Thanh A, Phu Thanh B, Phu Hiep) and Tram Chim town in Tam Nong District.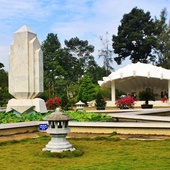 If you ever do a research about Vietnam, you are most likely to stumble upon the national hero's name, Ho Chi Minh.